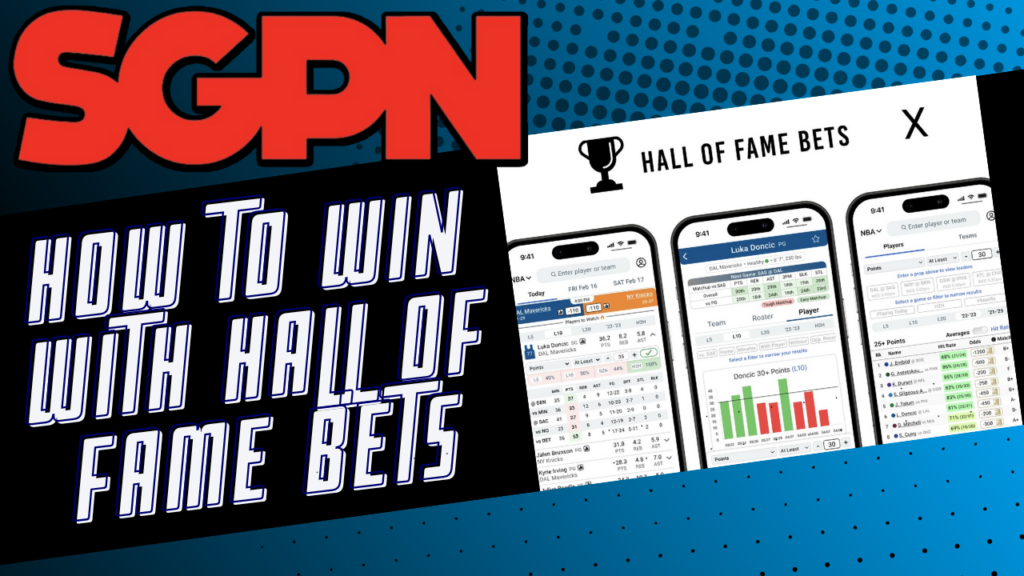 What is Hall of Fame Bets? Hall of Fame Bets is a data-driven analytics platform that makes sports betting research easy. Their software can be used for player props, parlays, same-game parlays & game lines. Their goal is to provide you with the analytics you need to bet more confidently. In this article, we are going to cover a few things.
How to sign up for Hall of Fame Bets. Second, how to use Hall of Fame Bets with tools like their parlay optimizer and deep stats. Third, and most importantly, why you should use Hall of Fame Bets. I have included some videos straight from them to help you learn more and start making smarter bets today.
How to Use Hall of Fame Bets
First step: Download the Hall of Fame Bets app directly from their website, hofbets.com, or at the app store. Create an account and use code SGPN to get 50% off your first month. Then, you pick your sport, NFL, MLB, NBA, or CBB. Once you pick the sport you would like to bet on, you can pick the games you want to be on. There, you will have options to choose game lines or player props. Hall of Fame Bet now has tools to help analyze your bets.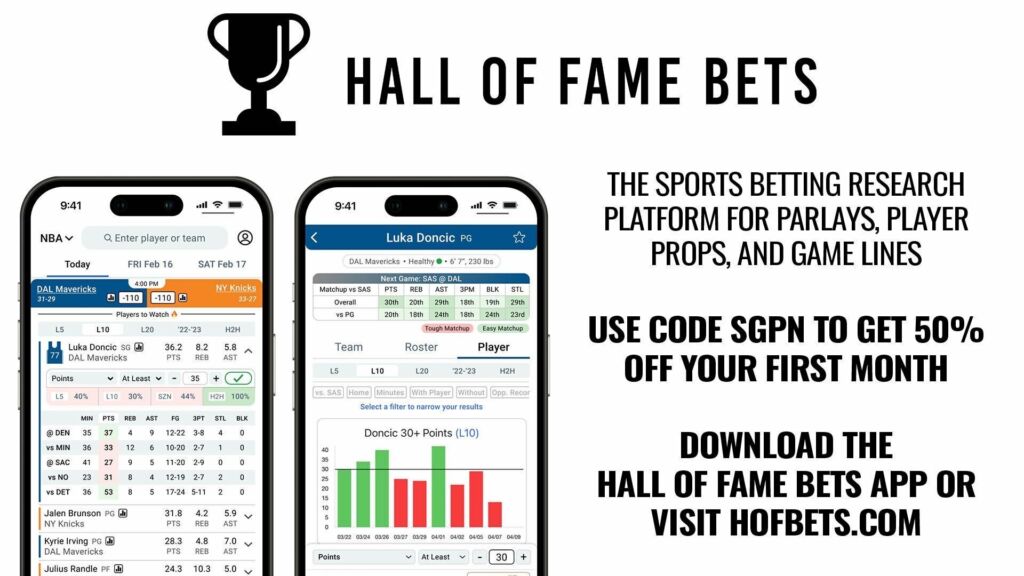 Game Lines – You can look at the Money line, total points, team points, and spreads. These are all things you can use to put into a SportsBook as a parlay.
Ex. Bills Money line plus Chiefs -3
Player Props – You choose individual players and specific statistical categories. Then, you choose whether the player will have higher or lower than the prop you chose.
Ex. Josh Allen At least 250 Passing Yards and Josh Jacobs Any Time Touchdown
They are currently offering three tools per sport: Deep Stats Tool, Parlay Optimizer, and Leaderboards.
Deep Stats Tool


The Deep Stats tool allows you to look up any player or team. This view will enable you to view in-depth analytics and shows hit rates, charts, game logs, and matchup info. Filters allow you to drill down to look at head-to-head, playoffs, minutes played with or without teammates, opponent strength, and more. This lets you find exactly what you need to make the perfect bet.

Parlay Optimizer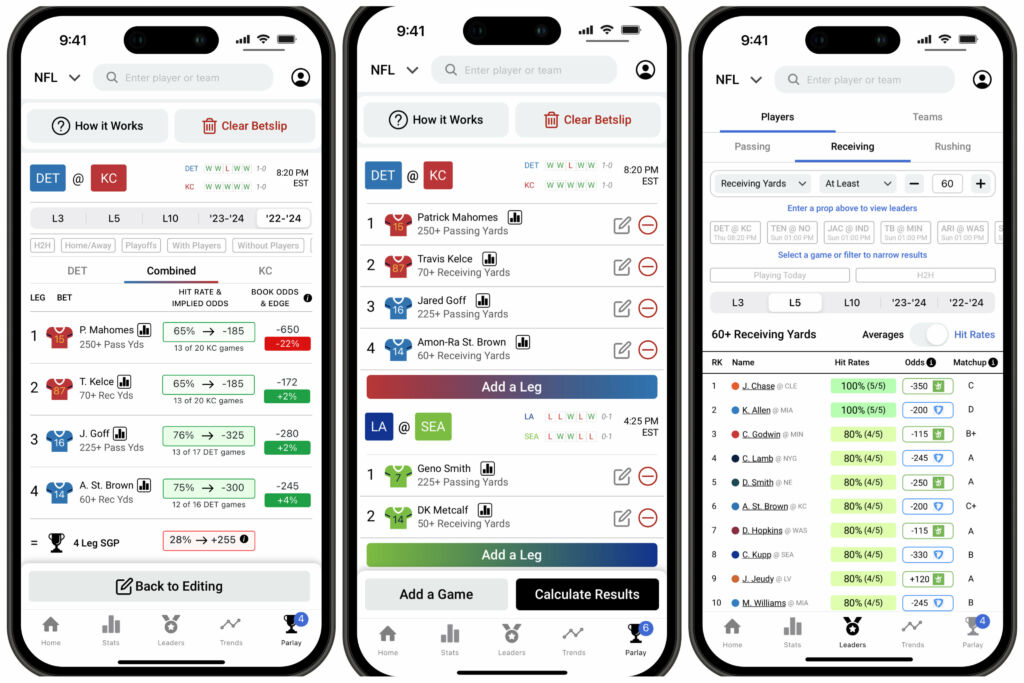 The Parlay Optimizer allows you to look at each leg to find your strongest and weakest links. You can dissect each leg by looking at recent performances and see if that increases or decreases your odds. Correlations are important. How does this player do when this other player is out? Is there really a correlation between a quarterback passing more and rushing more because of scrambling? These tools will give you the edge and help you increase your odds of winning!
Leaderboards
This allows you to view layer rankings by their hit rate for any prop (for example, any time touchdown .5 or over 65.5 rushing and receiving yards). Find out how the player performed over the season, the last five games, or the last month. You can find the players that are cold, heating up, or that are already on fire!
If you are going to put your hard-earned money on a player, you need to know who you can count on. The leaderboard allows you to find Mr. Reliable and Mr. Boom or Bust. We have all been there. That one weak leg of the parlay causes the whole thing to crumble. These tools will help you find out what legs to keep and what legs to cut. Giving you the best possible chance at winning big!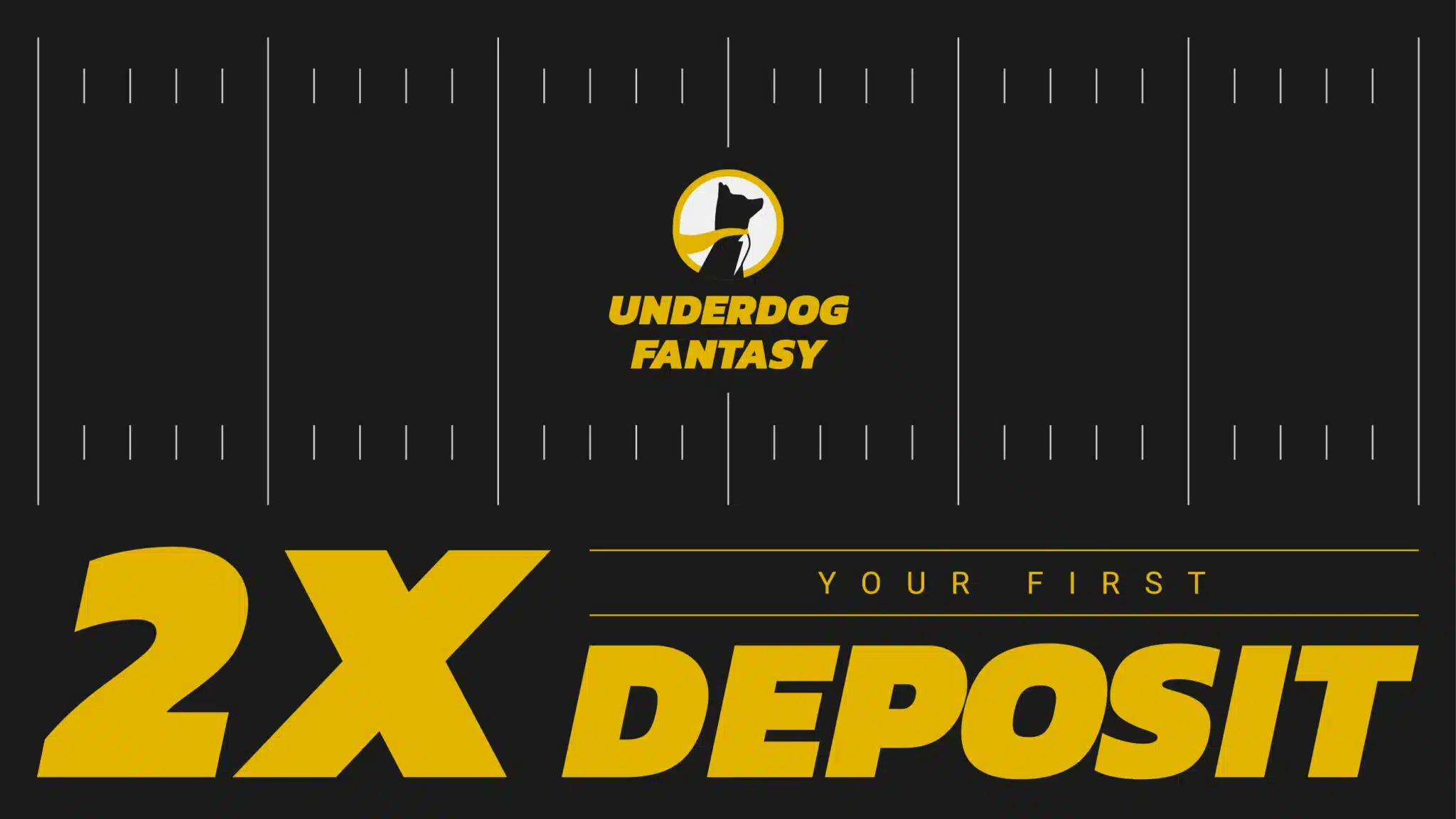 How to Use Deep Stats
1. Select Stats
2. Search Team or Player
3. Select your line or prop
4. Filter by Time (Last 5, Last 10, This Season, etc.)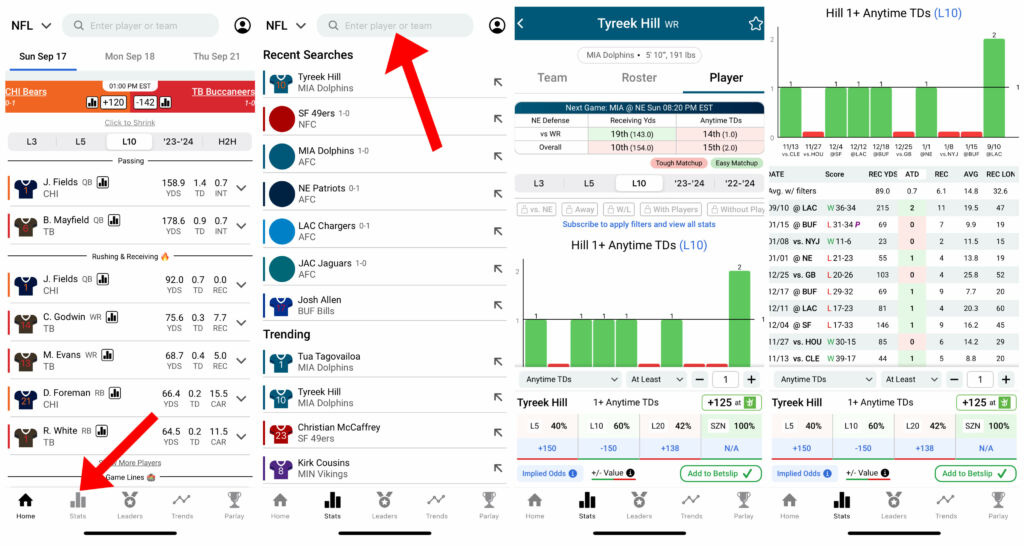 How to Use Parlay Optimizer
1. Create Parlay
2. Select Calculate
3. Analyze Each Leg
4. Edit Your Parlay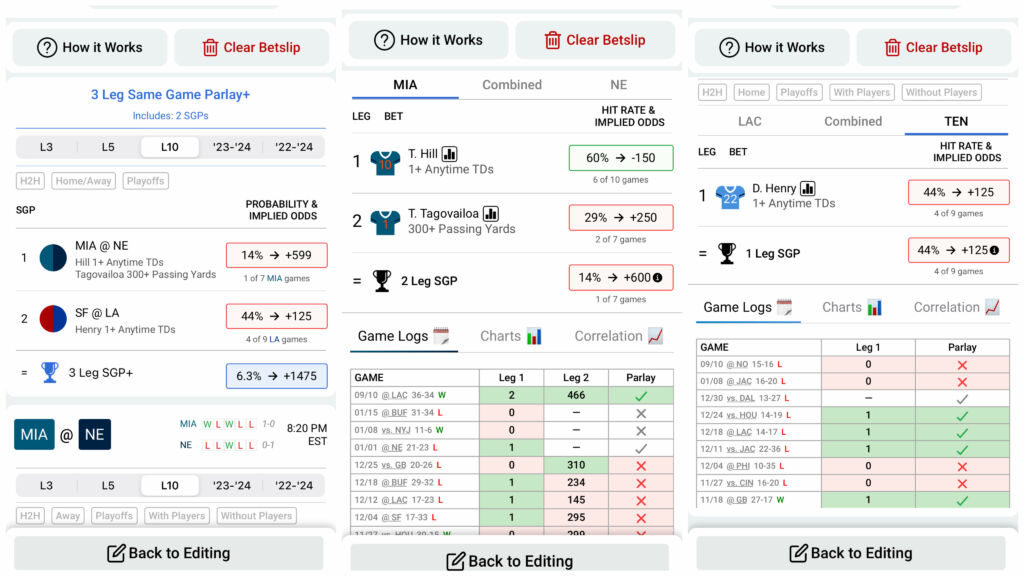 There is so much to dive into here; you can really look at each leg in so many different ways. I had Brandon Aiyuk anytime touchdown, and the chances were only 3% for all three legs. It was my weakest link, so I pivoted to Derrick Henry anytime touchdown. It literally doubled my odds. A powerful tool like this is the next step in the betting analytics game to help you beat corporate gambling.