It's that time of year, and we are running in back to give you insights on target share for the wide receivers and tight ends for every week this NFL season. These insights provided huge value last year when identifying waiver wire and trade targets throughout the season.
The Week 1 target share report will do just that. One thing to keep in mind is to not overreact to the Week 1 stat line. If you jumped on it last season, you would have ended up with the following:
| | | |
| --- | --- | --- |
| Player | Week 1 Finish | Season Finish |
| Clyde Edwards Helaire | RB5 | RB46 |
| Kareem Hunt | RB6 | RB41 |
| D'Andre Swift | RB2 | RB23 |
| Devin Duvernay | WR8 | WR53 |
| Chosen Anderson | WR9 | WR115 |
| OJ Howard | TE2 | TE52 |
| Colby Parkinson | TE5 | TE36 |
Don't let this be you! Don't overreact, but pay attention to final stats and overall opportunity. If you dissected the numbers above and listened, you would have known that Devin Duvernay only had a 14% target share, and you would have sold high on him. So let's break it down by team and see who the big buys and sells are for this week. Scroll to the bottom of the article if you want to see the overall spreadsheet with Route Participation, Target Share, Targets, Yards, and ADOT.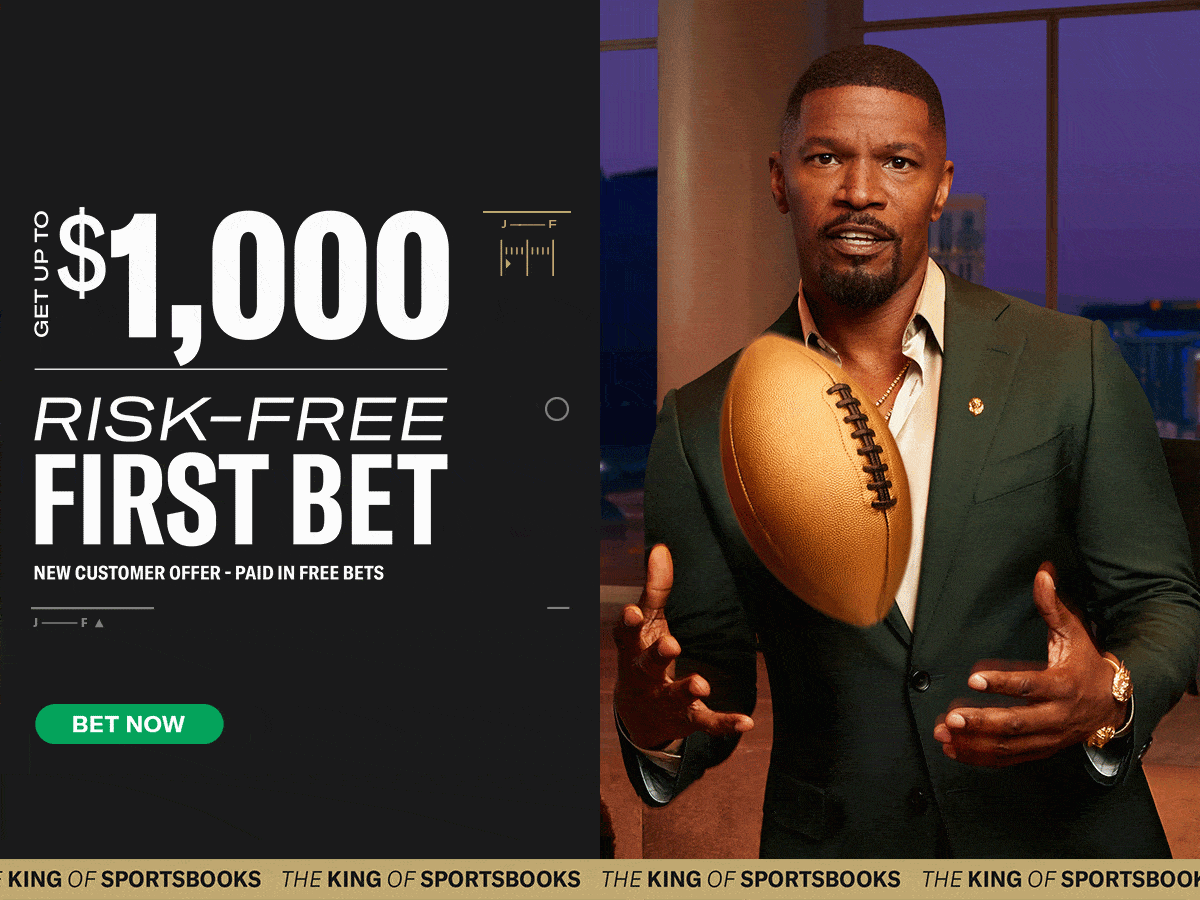 SGPN Fantasy Football Cheat Sheets
Follow SGPN Fantasy Football on Youtube
Week 1 Target Share Report
RB Target Share Buys
Miles Sanders, RB, Carolina Panthers
I was high on Miles Sanders before the start of the season, and it was validated in Week 1. After seeing him participate in 83% of his route possibilities, he drew 14% of the target share and roughly 66% of the carries. He is a buy for me in leagues due to opportunity.
TE Target Share Buys
Zach Ertz, TE, Arizona Cardinals
Not only is Zach Ertz coming off an injury season, but he came back with a 77% snap share, 33% target share, and participation on 91.2% of his play snaps. Zach Ertz has always produced as a top-six TE in five of his last six healthy seasons. If you need a cheap TE, he is affordable because of his measly 21 yards and 5.4 average depth of target.
Cole Kmet, TE, Chicago Bears
Kmet got the bag when it comes to tight end contracts this offseason. That shows he was part of the plan moving forward, regardless of the addition of DJ Moore in the offseason. Kmet played on 98% of snaps, ran routes on 84% of his plays, and drew 21% of the target share. Look for him to be a steady target for Justin Fields as the season moves on.
Dalton Schultz, TE, Houston Texans
Schultz played on 81% of snaps and ran a route on 94% of those opportunities. He is on the field a ton and should see an increase in work. Baltimore was 9th best against the TE last year and should even improve on that this season. Take the opportunity to buy him before he has a 10 target game.
WR Target Share Buys
Drake London, WR, Atlanta Falcons
ONE TARGET! That's all that Drake London garnered in a game that saw only 18 passing attempts and over half of those being thrown to the RB position. This is not a sustainable offense, and that will have to change. Jump on the fact that he ran 20 routes on 22 possible passing plays and produced with Ridder over the last few games of last year. BUY, BUY, BUY!
Christian Kirk, WR, Jacksonville Jaguars
It was a bad week for Kirk. He was only on the field for 61% of snaps and drew two targets. The good news is that he ran a route on every snap he was on the field. It's hard to expect Kirk to stay this low, especially with the contract he was paid. I expect his snaps to increase and his opportunity to rise as well. Get the 2022 WR11 for an extremely affordable price after this disappointing week.
Puka Nacua, WR, Los Angeles Rams
With Kupp being out for at least the first four weeks of the season, I'm not sure he will return healthy and back to form. We heard all the hype and discussion around Nacua's camp before the start of the season, and he proved it in Week 1 with a 78% snap share, 39% target share, good ADOT, and solid reception totals. I expect this type of performance to continue and believe you can still get him for an extremely affordable price due to the nature of rookies.
Jakobi Meyers, WR, Las Vegas Raiders
Look, Meyers has been a legit wide receiver for a long time, and no one seems to care. He played 80% of snaps, a 38% target share, and a nice ADOT of 8.4 yards. There are no other true options in LV outside of Adams, and  I expect this trend to continue. Because the name value is not huge, he is another very affordable flex play with huge upside.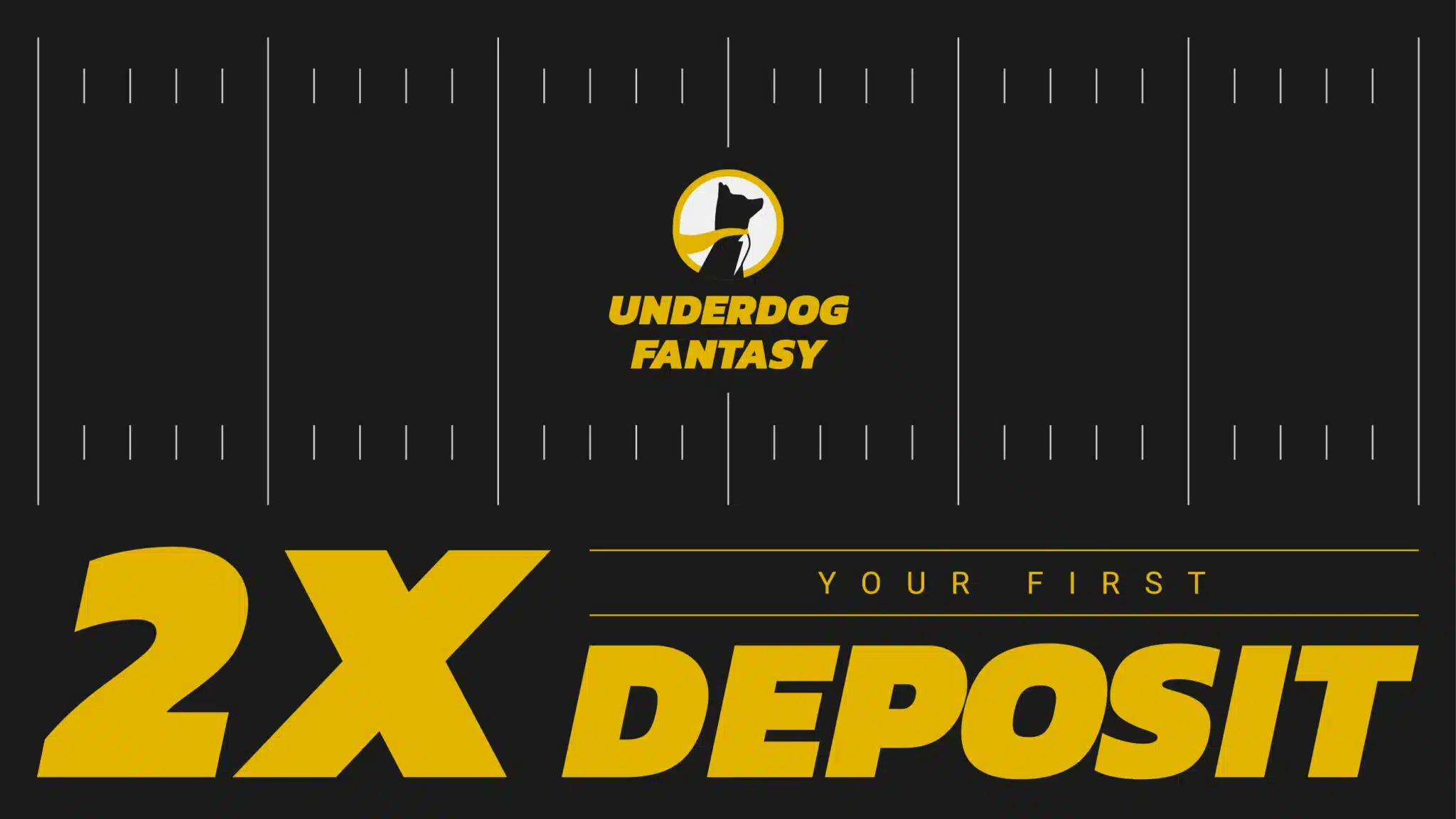 Target Share Sells
 Adam Trautman, TE, Denver Broncos
We saw the addition of Trautman as a Sean Peyton guy. Jerry Jeudy was out, and we saw Trautman garner a 16% target share. He played 72% of snaps but only had a 3.4 average depth of target. I would try to move him for anything I could get after a five-catch game.
Jayden Reed, WR, Green Bay Packers
Jayden Reed saw a 53% snap count, ran a route on every one of his snaps, and drew a 19% target share. Those are all decent numbers for a rookie wide receiver in his first NFL game. The problem is Christian Watson was out, and Romeo Dobbs was questionable coming into the game. With a healthy Christian Watson, I expect to see his numbers and opportunity drop. This is based on the fact that Reed's ADOT was over 18 yards.
Kylen Granson, TE, Indianapolis Colts
Granson ran a route on 97% of his snaps and had 17% of the passing opportunities with six targets. The problem is that he only played on 61% of snaps, and that's with Jelani Woods on the IR. Take the opportunity to sell him before Woods returns.
Kendrick Bourne, WR, New England Patriots
I see Bourne as this year's Devin Duvernay. He had a great Week 1 but will dwindle quickly. He did play 91% of snaps, drew a 21% target share, and looked good. The problem is he played 40 of his 54 pass plays on the outside, which was largely due to the injury to Devonte Parker. I expect these snap and target shares to fall drastically and gamescripts to be a lot different as the Eagles got out to a quick 16-0 lead, resulting in a pass-heavy offense.
Other Waiver Options to Consider
Rashid Shaheed, WR, New Orleans Saints
Allen Robinson, WR, Pittsburgh Steelers
Logan Thomas, TE, Washington Commanders
| Player Name | Position | Team | Route Participation | Target Share | Targets | Receptions | Yards | ADOT |
| --- | --- | --- | --- | --- | --- | --- | --- | --- |
| Zach Ertz | TE | ARZ | 91.2 | 33% | 10 | 6 | 21 | 5.4 |
| James Conner | HB | ARZ | 76.5 | 17% | 5 | 5 | 8 | -3.4 |
| Marquise Brown | WR | ARZ | 91.2 | 17% | 5 | 3 | 28 | 9 |
| Michael Wilson | WR | ARZ | 88.6 | 13% | 4 | 2 | 19 | 16.8 |
| Rondale Moore | WR | ARZ | 92.6 | 10% | 3 | 3 | 33 | 2.7 |
| Trey McBride | TE | ARZ | 83.3 | 7% | 2 | 2 | 23 | 7 |
| Zach Pascal | WR | ARZ | 100 | 3% | 1 | 0 | 0 | 2 |
| Bijan Robinson | HB | ATL | 89.5 | 35% | 6 | 6 | 27 | -4 |
| Tyler Allgeier | HB | ATL | 76.9 | 18% | 3 | 3 | 19 | 1 |
| Kyle Pitts | TE | ATL | 90.9 | 18% | 3 | 2 | 44 | 16.3 |
| Mack Hollins | WR | ATL | 94.4 | 18% | 3 | 3 | 31 | 9.7 |
| Desmond Ridder | QB | ATL | 0 | 6% | 1 | 1 | -6 | -7 |
| Drake London | WR | ATL | 90.9 | 6% | 1 | 0 | 0 | 5 |
| Zay Flowers | WR | BLT | 87.5 | 50% | 10 | 9 | 78 | 2.6 |
| Odell Beckham Jr. | WR | BLT | 88.2 | 15% | 3 | 2 | 37 | 14 |
| Rashod Bateman | WR | BLT | 85 | 15% | 3 | 3 | 35 | 8 |
| J.K. Dobbins | HB | BLT | 77.8 | 10% | 2 | 2 | 15 | 0 |
| Charlie Kolar | TE | BLT | 100 | 5% | 1 | 0 | 0 | 12 |
| Isaiah Likely | TE | BLT | 88.5 | 5% | 1 | 1 | 4 | -2 |
| Hayden Hurst | TE | CAR | 90 | 24% | 7 | 5 | 41 | 8.4 |
| Terrace Marshall Jr. | WR | CAR | 90.9 | 21% | 6 | 2 | 23 | 15.5 |
| Jonathan Mingo | WR | CAR | 90.7 | 17% | 5 | 2 | 17 | 16.6 |
| Miles Sanders | HB | CAR | 83.3 | 14% | 4 | 4 | 26 | -0.5 |
| Chuba Hubbard | HB | CAR | 72.2 | 7% | 2 | 2 | 9 | -2 |
| Laviska Shenault Jr. | WR | CAR | 91.7 | 7% | 2 | 2 | 16 | -4.5 |
| Adam Thielen | WR | CAR | 92.7 | 7% | 2 | 2 | 12 | 4.5 |
| Giovanni Ricci | TE | CAR | 100 | 3% | 1 | 1 | 2 | -1 |
| Darnell Mooney | WR | CHI | 93.5 | 21% | 7 | 4 | 53 | 9.4 |
| Roschon Johnson | HB | CHI | 73.9 | 21% | 7 | 6 | 35 | 1.4 |
| Cole Kmet | TE | CHI | 84.3 | 21% | 7 | 5 | 44 | 3.7 |
| Khalil Herbert | HB | CHI | 86.7 | 9% | 3 | 3 | 37 | 0.7 |
| D'Onta Foreman | HB | CHI | 93.8 | 9% | 3 | 2 | 8 | -0.3 |
| Tyler Scott | WR | CHI | 90.9 | 6% | 2 | 2 | 14 | 2 |
| DJ Moore | WR | CHI | 95.8 | 6% | 2 | 2 | 25 | 6.5 |
| Chase Claypool | WR | CHI | 92.3 | 6% | 2 | 0 | 0 | 0.5 |
| Khari Blasingame | FB | CHI | 75 | 3% | 1 | 0 | 0 | 3 |
| Ja'Marr Chase | WR | CIN | 94.4 | 31% | 9 | 5 | 39 | 9.9 |
| Tee Higgins | WR | CIN | 94.4 | 24% | 7 | 0 | 0 | 20.7 |
| Irv Smith Jr. | TE | CIN | 96 | 17% | 5 | 3 | 17 | 2.2 |
| Joe Mixon | HB | CIN | 80 | 14% | 4 | 3 | 17 | -2.8 |
| Tyler Boyd | WR | CIN | 97 | 10% | 3 | 2 | 10 | 4.7 |
| Chris Evans | HB | CIN | 75 | 3% | 1 | 1 | -1 | -2 |
| Elijah Moore | WR | CLV | 100 | 23% | 6 | 3 | 43 | 11.2 |
| Amari Cooper | WR | CLV | 100 | 19% | 5 | 3 | 37 | 13.6 |
| Nick Chubb | HB | CLV | 75 | 15% | 4 | 4 | 21 | 0.3 |
| David Njoku | TE | CLV | 82.8 | 12% | 3 | 2 | 24 | 1.7 |
| Harrison Bryant | TE | CLV | 90 | 8% | 2 | 2 | 5 | 3.5 |
| Donovan Peoples-Jones | WR | CLV | 100 | 8% | 2 | 1 | 12 | 15.5 |
| Marquise Goodwin | WR | CLV | 100 | 8% | 2 | 0 | 0 | 43 |
| David Bell | WR | CLV | 100 | 4% | 1 | 0 | 0 | 13 |
| Jordan Akins | TE | CLV | 77.8 | 4% | 1 | 1 | 12 | 1 |
| Jake Ferguson | TE | DAL | 87.5 | 26% | 6 | 2 | 11 | 6.2 |
| Brandin Cooks | WR | DAL | 86.4 | 17% | 4 | 2 | 22 | 10 |
| CeeDee Lamb | WR | DAL | 88.5 | 17% | 4 | 4 | 77 | 9.8 |
| KaVontae Turpin | WR | DAL | 100 | 13% | 3 | 2 | 11 | 1.3 |
| Tony Pollard | HB | DAL | 68.2 | 9% | 2 | 2 | 12 | -1 |
| Michael Gallup | WR | DAL | 90.5 | 9% | 2 | 1 | 10 | 18.5 |
| Peyton Hendershot | TE | DAL | 85.7 | 4% | 1 | 0 | 0 | 18 |
| Jalen Tolbert | WR | DAL | 100 | 4% | 1 | 0 | 0 | 10 |
| Adam Trautman | TE | DEN | 76.7 | 16% | 5 | 5 | 34 | 3.4 |
| Javonte Williams | HB | DEN | 75 | 16% | 5 | 4 | 5 | -1.8 |
| Courtland Sutton | WR | DEN | 88.9 | 16% | 5 | 4 | 32 | 9.4 |
| Samaje Perine | HB | DEN | 81 | 13% | 4 | 4 | 37 | 1 |
| Brandon Johnson | WR | DEN | 87.5 | 10% | 3 | 2 | 31 | 12 |
| Greg Dulcich | TE | DEN | 85.7 | 6% | 2 | 2 | 22 | 9.5 |
| Marvin Mims Jr. | WR | DEN | 76.9 | 6% | 2 | 2 | 9 | 2 |
| Lil'Jordan Humphrey | WR | DEN | 89.3 | 6% | 2 | 2 | 11 | 9 |
| Jaleel McLaughlin | HB | DEN | 75 | 3% | 1 | 1 | -7 | -7 |
| Michael Burton | FB | DEN | 75 | 3% | 1 | 1 | 3 | 3 |
| Phillip Dorsett | WR | DEN | 100 | 3% | 1 | 0 | 0 | 22 |
| Amon-Ra St. Brown | WR | DET | 97.3 | 28% | 8 | 6 | 71 | 7.1 |
| Josh Reynolds | WR | DET | 96.7 | 21% | 6 | 4 | 80 | 11.7 |
| Marvin Jones Jr. | WR | DET | 91.3 | 17% | 5 | 2 | 7 | 7.6 |
| Sam LaPorta | TE | DET | 81.3 | 17% | 5 | 5 | 39 | 4.2 |
| Brock Wright | TE | DET | 50 | 7% | 2 | 2 | 17 | 2.5 |
| Jahmyr Gibbs | HB | DET | 100 | 7% | 2 | 2 | 18 | -3 |
| Kalif Raymond | WR | DET | 100 | 3% | 1 | 1 | 20 | 17 |
| Romeo Doubs | WR | GB | 100 | 19% | 5 | 4 | 26 | 7.8 |
| Jayden Reed | WR | GB | 100 | 19% | 5 | 2 | 48 | 18.4 |
| Aaron Jones | HB | GB | 100 | 15% | 4 | 2 | 86 | -1.3 |
| Luke Musgrave | TE | GB | 92.3 | 15% | 4 | 3 | 50 | 18 |
| AJ Dillon | HB | GB | 62.5 | 11% | 3 | 2 | 17 | -2 |
| Samori Toure | WR | GB | 100 | 11% | 3 | 2 | 18 | 20.3 |
| Dontayvion Wicks | WR | GB | 100 | 7% | 2 | 0 | 0 | 11.5 |
| Malik Heath | WR | GB | 100 | 4% | 1 | 0 | 0 | 11 |
| Nico Collins | WR | HST | 95.1 | 26% | 11 | 6 | 80 | 15 |
| Robert Woods | WR | HST | 90.9 | 23% | 10 | 6 | 57 | 7.4 |
| Noah Brown | WR | HST | 91.1 | 9% | 4 | 3 | 20 | -3.5 |
| Mike Boone | HB | HST | 76 | 9% | 4 | 3 | 18 | -2.3 |
| Dalton Schultz | TE | HST | 94.2 | 9% | 4 | 2 | 4 | 0.8 |
| Tank Dell | WR | HST | 86.2 | 9% | 4 | 3 | 34 | 8.5 |
| Dameon Pierce | HB | HST | 84 | 7% | 3 | 2 | 9 | -0.7 |
| Teagan Quitoriano | TE | HST | 36.4 | 2% | 1 | 1 | 11 | 1 |
| C.J. Stroud | QB | HST | 0 | 2% | 1 | 1 | 0 | -1 |
| Xavier Hutchinson | WR | HST | 100 | 2% | 1 | 1 | 9 | 7 |
| Michael Pittman Jr. | WR | IND | 95.8 | 26% | 9 | 8 | 97 | 5.8 |
| Kylen Granson | TE | IND | 97.1 | 17% | 6 | 4 | 39 | 6.2 |
| Deon Jackson | HB | IND | 90.6 | 17% | 6 | 5 | 14 | -1.3 |
| Josh Downs | WR | IND | 94.7 | 14% | 5 | 3 | 30 | 3.4 |
| Alec Pierce | WR | IND | 95.3 | 9% | 3 | 1 | 5 | 7.7 |
| Mo Alie-Cox | TE | IND | 88.2 | 6% | 2 | 0 | 0 | 16.5 |
| Andrew Ogletree | TE | IND | 100 | 6% | 2 | 1 | 20 | 14 |
| Evan Hull | HB | IND | 83.3 | 3% | 1 | 1 | 6 | 2 |
| Jake Funk | HB | IND | 72.7 | 3% | 1 | 1 | 12 | 0 |
| Calvin Ridley | WR | JAX | 97.1 | 35% | 11 | 8 | 101 | 9.6 |
| Zay Jones | WR | JAX | 97.1 | 23% | 7 | 5 | 55 | 10.7 |
| Travis Etienne Jr. | HB | JAX | 93.5 | 16% | 5 | 5 | 27 | -1.2 |
| Evan Engram | TE | JAX | 100 | 16% | 5 | 5 | 49 | 5 |
| Christian Kirk | WR | JAX | 100 | 6% | 2 | 1 | 9 | 9.5 |
| Tank Bigsby | HB | JAX | 80 | 3% | 1 | 0 | 0 | -2 |
| Rashee Rice | WR | KC | 100 | 14% | 5 | 3 | 29 | 10 |
| Kadarius Toney | WR | KC | 100 | 14% | 5 | 1 | 1 | 7.8 |
| Noah Gray | TE | KC | 86 | 14% | 5 | 3 | 31 | 7 |
| Justin Watson | WR | KC | 84.2 | 11% | 4 | 2 | 45 | 26.5 |
| Isiah Pacheco | HB | KC | 90.5 | 11% | 4 | 4 | 31 | -3.5 |
| Blake Bell | TE | KC | 78.6 | 8% | 3 | 2 | 12 | 4 |
| Skyy Moore | WR | KC | 93.5 | 8% | 3 | 0 | 0 | 10 |
| Richie James | WR | KC | 100 | 5% | 2 | 1 | 6 | 20 |
| Jerick McKinnon | HB | KC | 84.2 | 5% | 2 | 1 | 10 | 3 |
| Marquez Valdes-Scantling | WR | KC | 94.3 | 5% | 2 | 2 | 48 | 23 |
| Clyde Edwards-Helaire | HB | KC | 100 | 3% | 1 | 1 | 7 | 0 |
| Justyn Ross | WR | KC | 100 | 3% | 1 | 1 | 6 | 6 |
| Puka Nacua | WR | LA | 94.6 | 39% | 14 | 10 | 119 | 10 |
| Tutu Atwell | WR | LA | 94.6 | 22% | 8 | 6 | 119 | 14.6 |
| Van Jefferson | WR | LA | 94.6 | 14% | 5 | 4 | 26 | 11.2 |
| Tyler Higbee | TE | LA | 81.6 | 8% | 3 | 3 | 49 | 11.7 |
| Ben Skowronek | WR | LA | 100 | 6% | 2 | 0 | 0 | 12 |
| Kyren Williams | HB | LA | 77.8 | 6% | 2 | 0 | 6 | 11 |
| Brycen Hopkins | TE | LA | 85.7 | 6% | 2 | 1 | 21 | 5.5 |
| Keenan Allen | WR | LAC | 89.1 | 29% | 9 | 6 | 76 | 10.9 |
| Mike Williams | WR | LAC | 88.6 | 16% | 5 | 4 | 45 | 10 |
| Austin Ekeler | HB | LAC | 100 | 16% | 5 | 4 | 47 | 3.6 |
| Quentin Johnston | WR | LAC | 100 | 10% | 3 | 2 | 9 | 12 |
| Donald Parham Jr. | TE | LAC | 81 | 10% | 3 | 3 | 21 | 5.7 |
| Gerald Everett | TE | LAC | 82.1 | 10% | 3 | 2 | 21 | 3 |
| Joshua Kelley | HB | LAC | 76.2 | 3% | 1 | 0 | 0 | 4 |
| Joshua Palmer | WR | LAC | 96.9 | 3% | 1 | 1 | 4 | 3 |
| Derius Davis | WR | LAC | 100 | 3% | 1 | 1 | 5 | -4 |
| Jakobi Meyers | WR | LV | 88.9 | 38% | 10 | 9 | 81 | 8.4 |
| Davante Adams | WR | LV | 90.6 | 35% | 9 | 6 | 66 | 10.6 |
| Josh Jacobs | HB | LV | 63.6 | 12% | 3 | 2 | 23 | -0.7 |
| Zamir White | HB | LV | 100 | 4% | 1 | 1 | 5 | -1 |
| Austin Hooper | TE | LV | 88.9 | 4% | 1 | 1 | 20 | 20 |
| DeAndre Carter | WR | LV | 75 | 4% | 1 | 1 | 5 | -2 |
| Ameer Abdullah | HB | LV | 85.7 | 4% | 1 | 0 | 0 | 9 |
| Tyreek Hill | WR | MIA | 100 | 36% | 15 | 11 | 215 | 15.7 |
| Jaylen Waddle | WR | MIA | 100 | 14% | 6 | 4 | 78 | 13.8 |
| Durham Smythe | TE | MIA | 89.4 | 14% | 6 | 3 | 44 | 7.3 |
| Braxton Berrios | WR | MIA | 100 | 12% | 5 | 3 | 42 | 17.4 |
| River Cracraft | WR | MIA | 93.8 | 12% | 5 | 3 | 40 | 11.4 |
| Alec Ingold | FB | MIA | 82.4 | 5% | 2 | 2 | 34 | 5.5 |
| Raheem Mostert | HB | MIA | 94.1 | 5% | 2 | 2 | 13 | 0 |
| Salvon Ahmed | HB | MIA | 92.9 | 2% | 1 | 0 | 0 | 1 |
| Justin Jefferson | WR | MIN | 97.9 | 26% | 11 | 9 | 150 | 9.7 |
| T.J. Hockenson | TE | MIN | 94.7 | 19% | 8 | 8 | 35 | 2.8 |
| Jordan Addison | WR | MIN | 96.9 | 14% | 6 | 4 | 61 | 14 |
| K.J. Osborn | WR | MIN | 97.8 | 14% | 6 | 3 | 31 | 10.5 |
| Alexander Mattison | HB | MIN | 73.5 | 10% | 4 | 3 | 10 | 3.5 |
| Josh Oliver | TE | MIN | 76.5 | 7% | 3 | 3 | 32 | 4.3 |
| C.J. Ham | FB | MIN | 68.8 | 7% | 3 | 2 | 7 | 0 |
| Ty Chandler | HB | MIN | 87.5 | 2% | 1 | 1 | 18 | -4 |
| Kendrick Bourne | WR | NE | 96.4 | 21% | 11 | 6 | 64 | 12.5 |
| Demario Douglas | WR | NE | 100 | 13% | 7 | 4 | 40 | 11.7 |
| JuJu Smith-Schuster | WR | NE | 93.1 | 13% | 7 | 4 | 33 | 4.3 |
| Rhamondre Stevenson | HB | NE | 77.3 | 12% | 6 | 6 | 64 | -1.2 |
| Hunter Henry | TE | NE | 93.3 | 12% | 6 | 5 | 56 | 11.8 |
| Ezekiel Elliott | HB | NE | 85 | 10% | 5 | 5 | 14 | -3 |
| Kayshon Boutte | WR | NE | 95.6 | 8% | 4 | 0 | 0 | 23.3 |
| Mike Gesicki | TE | NE | 96 | 6% | 3 | 3 | 36 | 4 |
| Ty Montgomery | WR | NE | 100 | 6% | 3 | 2 | 9 | 8.3 |
| Chris Olave | WR | NO | 97 | 31% | 10 | 8 | 112 | 13.1 |
| Michael Thomas | WR | NO | 97.2 | 22% | 7 | 5 | 61 | 11 |
| Rashid Shaheed | WR | NO | 100 | 19% | 6 | 5 | 89 | 16.5 |
| Juwan Johnson | TE | NO | 96.9 | 16% | 5 | 3 | 36 | 9.4 |
| Jamaal Williams | HB | NO | 96 | 6% | 2 | 2 | 7 | -2.5 |
| Keith Kirkwood | WR | NO | 88.9 | 3% | 1 | 0 | 0 | 21 |
| Taysom Hill | TE | NO | 75 | 3% | 1 | 0 | 0 | 23 |
| Darren Waller | TE | NYG | 92 | 18% | 5 | 3 | 36 | 8.4 |
| Darius Slayton | WR | NYG | 94.1 | 14% | 4 | 3 | 15 | 8.3 |
| Saquon Barkley | HB | NYG | 77.8 | 14% | 4 | 3 | 12 | 0.5 |
| Parris Campbell | WR | NYG | 86.8 | 14% | 4 | 1 | 2 | 4.5 |
| Isaiah Hodgins | WR | NYG | 92.3 | 11% | 3 | 1 | 24 | 9.7 |
| Gary Brightwell | HB | NYG | 77.8 | 7% | 2 | 2 | 6 | -5.5 |
| Lawrence Cager | TE | NYG | 66.7 | 7% | 2 | 2 | 17 | 1 |
| Matt Breida | HB | NYG | 71.4 | 4% | 1 | 1 | 5 | -5 |
| Daniel Bellinger | TE | NYG | 72 | 4% | 1 | 1 | 1 | 1 |
| Jalin Hyatt | WR | NYG | 85 | 4% | 1 | 0 | 0 | 15 |
| Sterling Shepard | WR | NYG | 75 | 4% | 1 | 0 | 0 | 10 |
| DeVonta Smith | WR | PHI | 90.2 | 34% | 10 | 7 | 47 | 9.8 |
| A.J. Brown | WR | PHI | 89.7 | 31% | 9 | 7 | 79 | 18.6 |
| Kenneth Gainwell | HB | PHI | 76.2 | 14% | 4 | 4 | 20 | -0.3 |
| D'Andre Swift | HB | PHI | 76.5 | 7% | 2 | 1 | 0 | -0.5 |
| Quez Watkins | WR | PHI | 87.9 | 7% | 2 | 2 | 17 | 1.5 |
| Boston Scott | HB | PHI | 66.7 | 3% | 1 | 1 | 7 | 3 |
| Dallas Goedert | TE | PHI | 87.5 | 3% | 1 | 0 | 0 | 13 |
| Allen Robinson II | WR | PIT | 95.8 | 16% | 7 | 5 | 64 | 7.9 |
| George Pickens | WR | PIT | 96 | 16% | 7 | 5 | 36 | 12.6 |
| Jaylen Warren | HB | PIT | 81.8 | 14% | 6 | 5 | 12 | -1.8 |
| Diontae Johnson | WR | PIT | 95.8 | 14% | 6 | 3 | 48 | 12.5 |
| Calvin Austin III | WR | PIT | 96.6 | 14% | 6 | 6 | 37 | 3.7 |
| Connor Heyward | TE | PIT | 92.9 | 9% | 4 | 2 | 19 | 14.3 |
| Pat Freiermuth | TE | PIT | 92.9 | 9% | 4 | 1 | 3 | 9.8 |
| Anthony McFarland Jr. | HB | PIT | 80 | 5% | 2 | 2 | 11 | 1 |
| Najee Harris | HB | PIT | 88.9 | 5% | 2 | 2 | 2 | 0 |
| D.K. Metcalf | WR | SEA | 87.1 | 23% | 5 | 3 | 47 | 15.8 |
| Tyler Lockett | WR | SEA | 86.7 | 18% | 4 | 2 | 10 | 15 |
| Kenneth Walker III | HB | SEA | 80 | 18% | 4 | 4 | 3 | -4.8 |
| Jaxon Smith-Njigba | WR | SEA | 90.5 | 18% | 4 | 3 | 13 | 1 |
| Will Dissly | TE | SEA | 81.8 | 9% | 2 | 2 | 17 | 1 |
| Colby Parkinson | TE | SEA | 83.3 | 9% | 2 | 1 | 8 | 2.5 |
| DeeJay Dallas | HB | SEA | 42.9 | 5% | 1 | 1 | 14 | 5 |
| Brandon Aiyuk | WR | SF | 100 | 31% | 8 | 8 | 129 | 14.6 |
| George Kittle | TE | SF | 89.7 | 23% | 6 | 3 | 19 | 5.8 |
| Deebo Samuel | WR | SF | 100 | 23% | 6 | 5 | 55 | 8.5 |
| Christian McCaffrey | HB | SF | 87.1 | 15% | 4 | 3 | 17 | 3.8 |
| Elijah Mitchell | HB | SF | 100 | 4% | 1 | 0 | 0 | -8 |
| Jauan Jennings | WR | SF | 100 | 4% | 1 | 0 | 0 | 12 |
| Mike Evans | WR | TB | 100 | 30% | 9 | 6 | 66 | 12.1 |
| Chris Godwin | WR | TB | 100 | 20% | 6 | 5 | 51 | 6 |
| Trey Palmer | WR | TB | 100 | 10% | 3 | 2 | 8 | 4.7 |
| Cade Otton | TE | TB | 80.6 | 10% | 3 | 2 | 19 | 5.3 |
| Deven Thompkins | WR | TB | 100 | 10% | 3 | 2 | 10 | 6 |
| Sean Tucker | HB | TB | 80 | 7% | 2 | 2 | 9 | -1 |
| Rachaad White | HB | TB | 67.7 | 7% | 2 | 2 | 10 | -6 |
| Ko Kieft | TE | TB | 83.3 | 7% | 2 | 0 | 0 | 20.5 |
| DeAndre Hopkins | WR | TEN | 92.3 | 39% | 12 | 7 | 65 | 11.3 |
| Nick Westbrook-Ikhine | WR | TEN | 86.8 | 23% | 7 | 4 | 58 | 5 |
| Tyjae Spears | HB | TEN | 76.9 | 13% | 4 | 1 | 1 | 9.3 |
| Treylon Burks | WR | TEN | 94.9 | 10% | 3 | 2 | 18 | 8 |
| Chigoziem Okonkwo | TE | TEN | 83.3 | 6% | 2 | 0 | 0 | 16.5 |
| Derrick Henry | HB | TEN | 64.3 | 6% | 2 | 2 | 56 | -5.5 |
| Chris Moore | WR | TEN | 60 | 3% | 1 | 0 | 0 | 43 |
| Logan Thomas | TE | WAS | 79.5 | 25% | 7 | 4 | 43 | 7 |
| Jahan Dotson | WR | WAS | 86.4 | 25% | 7 | 5 | 40 | 10 |
| Curtis Samuel | WR | WAS | 88.9 | 18% | 5 | 5 | 54 | 5.2 |
| Terry McLaurin | WR | WAS | 87.2 | 14% | 4 | 2 | 31 | 11 |
| Cole Turner | TE | WAS | 100 | 7% | 2 | 1 | 17 | 13.5 |
| Brian Robinson | HB | WAS | 70.8 | 7% | 2 | 1 | 7 | 1.5 |
| Antonio Gibson | HB | WAS | 77.3 | 4% | 1 | 1 | 10 | -4 |