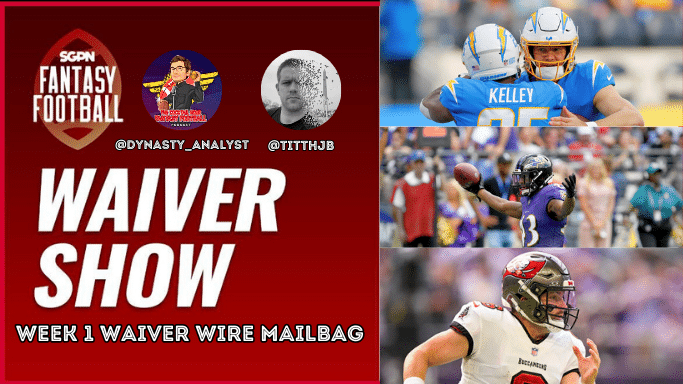 SGPN is back with a Fantasy Football Mailbag episode! In this episode, our expert hosts take a deep dive into the exhilarating world of Week 1 waivers and the rapidly evolving landscape of the 2023 NFL season. With the NFL kickoff providing us with thrilling action, it's time to make those crucial roster adjustments that can secure your path to fantasy football glory!
🌟 TOPICS COVERED 🌟
1️⃣ J.K. Dobbins Replacement: In the wake of J.K. Dobbins' Achilles injury, we'll dissect the aftermath and provide you with invaluable insights on who should be on your radar as his replacement. The waiver wire gem that could save your fantasy season is just a click away!
2️⃣ Cam Akers vs. Kyren Williams: Is Cam Akers living up to the hype, or has Kyren Williams stolen the spotlight? We'll unravel the story behind these running backs and determine which one deserves a prime spot on your roster, making this a priority waiver wire move.
3️⃣ Kenneth Gainwell's Takeover: The Philadelphia Eagles' backfield is undergoing a significant transformation, with Kenneth Gainwell at its epicenter. We'll provide you with the inside scoop on why he's poised to take over and how you can reap the rewards of this emerging fantasy star.
Join us as we dissect these compelling fantasy football dilemmas and offer expert advice that could give you a decisive edge in your league. Don't miss out on the latest waiver wire targets and strategic insights that might just lead you to fantasy football glory!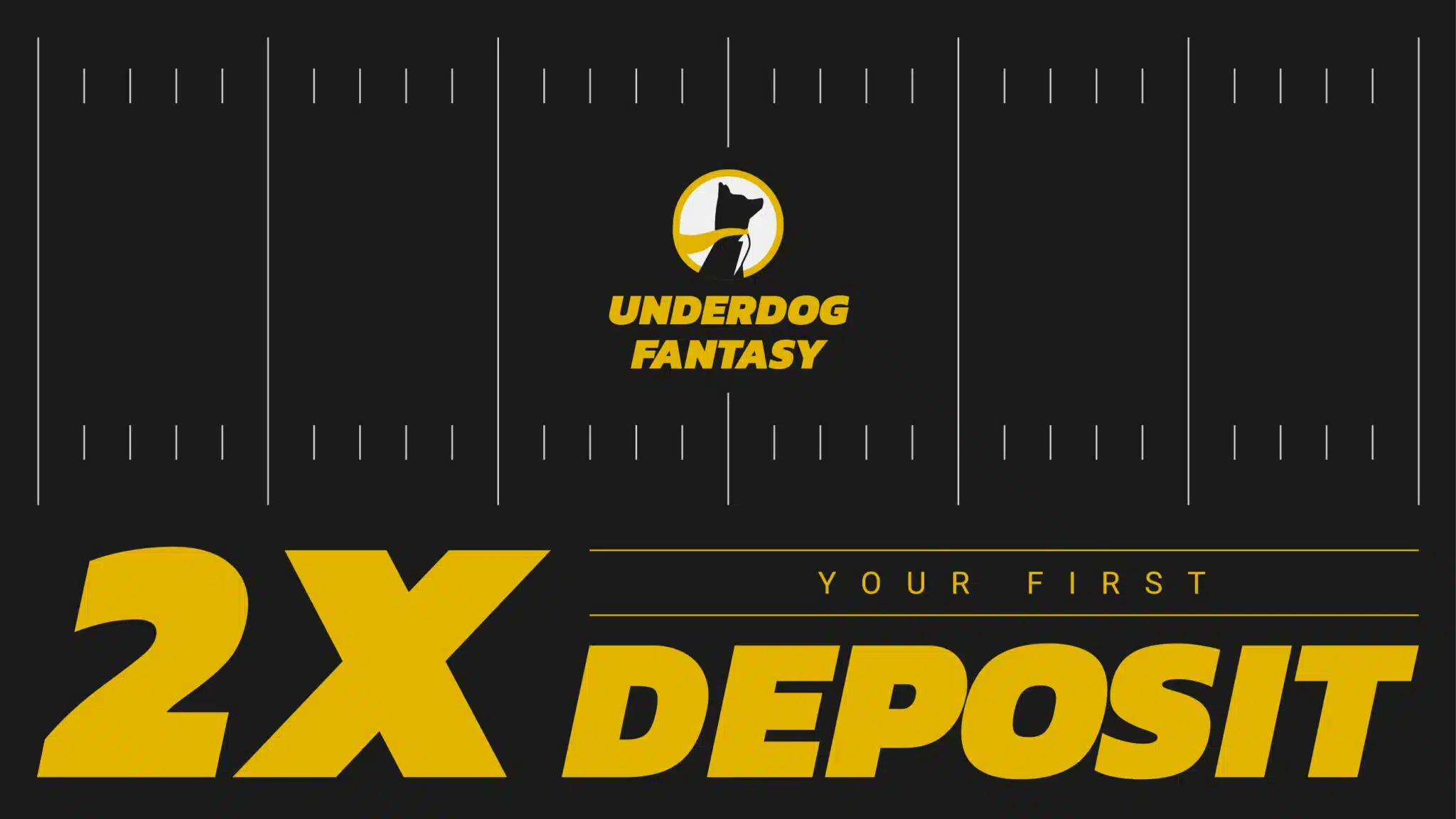 MORE SGPN FANTASY FOOTBALL CONTENT
SGPN Fantasy Football Cheat Sheets
Follow SGPN Fantasy Football on Youtube
Fantasy Football Mailbag: Week 1 Waivers and FAAB
We've officially arrived at the 2023 season and after an exciting week one, it's time to begin the best part of fantasy football; the waiver wire! Playing the waiver wire is crucial in fantasy football. It allows you to adapt to unexpected injuries. In a sport as physically demanding as football, injuries are inevitable, and the waiver wire provides an avenue to replace injured players quickly. Waiver wire pickups can help you tailor your lineup to exploit favorable matchups.
Depending on the opponent's defensive weaknesses, you may need to acquire specific players to maximize your team's performance each week. The waiver wire is a goldmine for discovering breakout stars and emerging talents. Players who were previously under the radar can suddenly become fantasy studs, and being proactive on the waiver wire allows you to capitalize on their potential before others do.
Playing the waiver wire strategically can give you a competitive advantage. Whether you need to handcuff a star player, stream a position, or address a sudden deficiency, the waiver wire offers the flexibility needed to adapt your roster and stay ahead of the competition throughout the season. Below we've listed the Listener Questions submitted and Answered during the latest episode of the SGPN Fantasy Football Podcast.
Ravens Backfield
"I lost JK Dobbins and both Gus Edwards and Justice Hill are available on waivers – should I target one of them, if so, then who? —- Kyren Williams and Chubba Hubbard are also available." – AJ from the SGPN Fantasy Football Discord
Both of our hosts ranked the listed options as so: Kyren Williams, Gus Edwards, Chubba Hubbard, and Justice Hill. The reason is that Williams has the highest likelihood of carving out a high-volume role. He led the Rams with 52 rushing yards and scored two touchdowns. Justice Hill did score two touchdowns as well. However, he performed inefficiently on a per-touch basis. Gus Edwards is the safer bet between the two, he has the build to play as a physical back. Neither host mentioned Melvin Gordon. Chubba Hubbard also received fair volume but may not require much attention playing in an offense like the Panthers, which will be volatile all season. The Ravens offense should be better than the Rams this season, but any RB will deal with Lamar Jackson stealing high-value touches and yards.
Kyren Williams Rushing TD (2) pic.twitter.com/90NUxcFedz

— NFL TD Videos (@NFLTDVideos2023) September 10, 2023
Tight End Carousel
"All of my Tight Ends are bad! I have Dalton Schultz, Gerald Everett, and Pat Freiermuth. Should I pick up Hayden Hurst and if so which TE should I drop for him" – Tyler from SGPN Fantasy Football Discord
Our hosts agreed that Hayden Hurst is a fine option to pick up after week one. Hurst played 90% of the snaps in week one while hauling in five catches for 41 yards and a touchdown. He finished at TE2 through the Sunday games. The other option they considered was Hunter Henry who finished as TE1 through the Sunday games. He finished with five catches for 56 receiving yards and a touchdown. Either tight end is a fine option to stash on your roster; hopefully, the Star Tight Ends return soon!
Again our hosts are in sync agreeing that Gerald Everett is a solid drop candidate. He competed with Donald Parham for opportunities at the TE position. The Chargers passing offense didn't look amazing. Dalton Schultz should still have room for growth with a lack of competition as he underperformed but still played 94% of his snaps. Pat Freiermuth should be held onto especially as we gather more information on a potential injury to himself and or Diontae Johnson.
HAYDEN HURST WTF ARE YOU DOING THATS HIS FIRST TOUCHDOWN pic.twitter.com/4oE4FiRrr1

— Hutchinson Brown (@hutchinsonb_ff) September 10, 2023
Kenny Pickett or Baker Mayfield?
"I want to drop Kenny Pickett and pick up Baker Mayfield – do you believe Baker is a reliable starter going forward?" – Sarah from Twitter / X asks
While both hosts agreed that Pickett is probably the better option for the rest of the season. Justin Bruni did note that Baker could be a sneaky starter in Week 2. The Tampa Bay Buccaneers got the Chicago Bears in week 2, and the Chicago defense looked very bad this week. Baker could have some life again in week 2 on the back of the talent around him. Pickett arguably has more upside and should be held onto.
Pickett had a tough week one matchup but did look good all offseason specifically in the preseason. The advice is to be patient with him if you can afford it. Dropping him for Baker is too far of a lateral move after week one. If you could drop him for a player like Matthew Stafford, Derek Carr, or Mac Jones; then leaving Pickett behind could be a real option for you. Unless there's a clear upgrade you should hold onto him for the foreseeable future.
HAYDEN HURST WTF ARE YOU DOING THATS HIS FIRST TOUCHDOWN pic.twitter.com/4oE4FiRrr1

— Hutchinson Brown (@hutchinsonb_ff) September 10, 2023
Rams Wide Receivers
"How much FAAB should I spend on Puka Nacua? Starting with $100."-  Shaun from SGPN Fantasy Football Discord
The agreed-upon amount for Puka Nacua was 8-10% of FAAB. Neither host wants to overspend with Cooper Kupp likely returning after week four. As well as the fact that Tutu Atwell had a great game and Van Jefferson isn't going anywhere. Puka and Stafford looked like a good pair and appeared to have some established chemistry. Atwell was able to earn some extra yards with his legs which makes him an exciting option as well. Our hosts suggest targeting both players if you need a wide receiver. Spend the same on both and see which player comes home to you. Regardless of which option you roll with; you won't want to overspend on WR this early in the season. There will be plenty of opportunities to scoop up WR waiver value all year long.
PUKA ARE YOU KIDDING!

1️⃣7️⃣ @AsapPuka | 📺 @NFLonFOX pic.twitter.com/oAg7kvFpaR

— Los Angeles Rams (@RamsNFL) September 10, 2023
Eating "Robert Woodies"???
How many edibles should I eat before spending FAAB on Robert Woods? – FridayMorningWood from Reddit asks
The clear-cut answer was "A Few". While it was exciting to see Robert Woods post positive production. Neither host believes that it is sustainable all season long. Emerson Beerey did mention he'll be playing many snaps and could be a worthy dart throw from time to time. Still not enough behind his game to warrant any FAAB spent or to be rostered with any priority.  Therefore if "A Few" edibles aren't enough, you probably need to smash a whole bag! Both hosts absolutely love Nico Collins who performed very well in week one. He recorded six catches for 80 receiving yards and played 95% of snaps. He should be the Houston receiver you target ahead of week two!
Nico Collins route chart against the Ravens:

What stands out the most? 🤔 pic.twitter.com/rydZTB6o5T

— Clutch City Entertainment (@ClutchCityENTX) September 11, 2023
Drop Deon Jackson?
Deon Jackson was awful! Lost my matchup because of his fumbles! Feels like the Colts might sign a free agent, am I good to dump him? – CousinEddy from Twitter / X asks
We're sorry for what Deon did you CousinEddy. No one deserves this level of rejection, so we understand that you may want to dump him. While Emerson is a fierce lover and is ready to be rid of him immediately; Justin is more forgiving. Mr. Bruni mentioned that a wait-and-see approach should be conducted in regard to Deon. While he dropped the ball, literally, the offense is already better than anticipated. Anthony Richardson looked good and appeared to be capable of making plays to keep drives alive.
If the Colts don't sign anyone then Jackson is still of value for the next few weeks. Both hosts mentioned the return of Zach Moss in week 2; still, Deon could have a turnaround and could become of trade value for a brief time. He still feels of more value on a bench rather than not. Joshua Kelley and Kyren Williams are the most recommended per our hosts if you need to replace key RB production for Week 2. Both are available in the majority of leagues.
Nico Collins route chart against the Ravens:

What stands out the most? 🤔 pic.twitter.com/rydZTB6o5T

— Clutch City Entertainment (@ClutchCityENTX) September 11, 2023
Be Featured in the Week 2 Article! Just DM us on X / Twitter @SGPNFantasy  or jump in our Fantasy Football Discord