It's almost time for Week 2 of the college football season, and you know what that means. It's another opportunity to make a few stacks in the Underdog Fantasy higher/lower pick 'em contest. 2023 is a wild year, and it's still September.
We've already seen a 500-yard passing performance from an FCS transfer, Caleb Williams throwing for nine touchdowns in two games, and Troy running back Kimani Vidal racked up over 300 yards rushing and receiving. We're also only at the beginning of the second week of the season. Let's lock in these Underdog Fantasy higher/lower plays!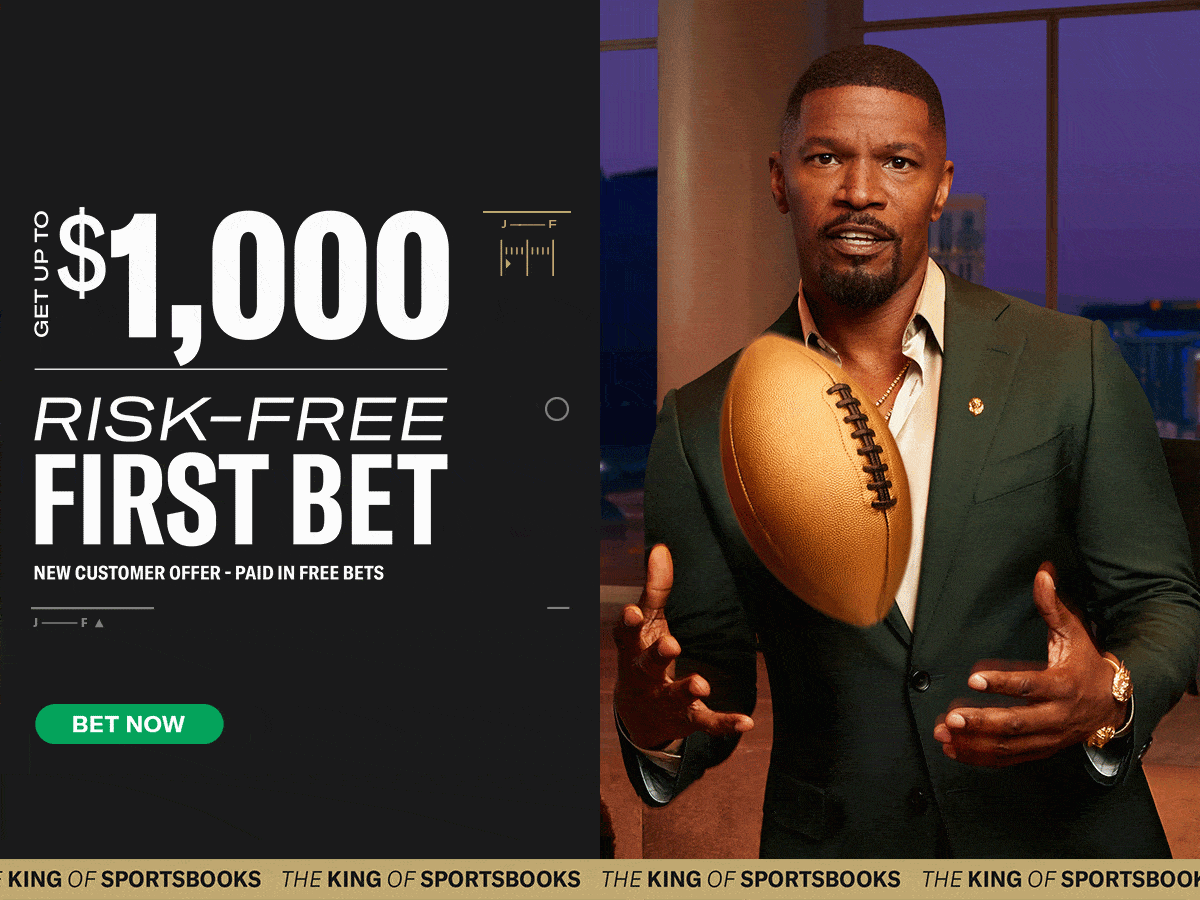 Underdog Fantasy College Football Week 2 Higher/Lower Plays
The rules are simple. Make two picks to get a 3x entry. Three plays? That's a 6x entry. Take it to five picks? 10x parlay. Go for it all with five plays? That turns into a 20x entry.
We've taken a look at the numbers, and we've got five picks that will help you cash on Underdog Fantasy in Week 2 of the college football season.
Michigan vs. UNLV: James Turner Higher 5.5 XP Made
The Michigan Wolverines should absolutely roll the UNLV Rebels on Saturday. That means they'll score a bunch of touchdowns. For a bit of context, most books have their team total set at 46.5.
That means that even the books like the Wolverines to score at least six touchdowns.
It's also hard to imagine a scenario in which the Wolverines go for a two-point conversion. Michigan kicker James Turner should be busy all day. The Wolverines should be able to rack up more than six touchdowns against the UNLV defense, and Turner should bag all the PATs on Saturday.
This is one of the least sexy picks on the board, but it should be an easy win to start a five-pick parlay.
Michigan vs. UNLV: Blake Corum Higher 79.5 rushing yards
Michigan Wolverines running back Blake Corum was limited to only 10 carries last week against East Carolina. He still managed to pick up 73 yards. Corum's workload should ramp up; all he has to do is break one long run to get over the 80-yard mark. Last year, Corum went over 80 yards in nine out of 12 games he played in. It's nine out of 11 if you don't count the game in which he suffered a season-ending knee injury.
Corum should find plenty of room to run and get over the 79.5. UNLV beat the Bryant Bulldogs 44-14 in Week 1. They gave up 179 yards on the ground to an FCS school. Now imagine what the Wolverines ground game can do against UNLV. Corum should get more than 10 carries, and the UNLV front seven has little chance against the Michigan offense.
Lock up the over on 79.5 rushing yards for Blake Corum against the Rebels on Saturday.
Oregon vs. Texas Tech: Bo Nix Higher 24.5 rushing yards
Oregon Ducks quarterback Bo Nix didn't record a rushing attempt in last week's 81-7 blowout over Portland State. He didn't really need to run. That changes on Saturday.
Texas Tech was upset 35-33 by the Wyoming Cowboys in Laramie, WY, in Week 1. The Red Raiders allowed Cowboys quarterback Andrew Peasley to rack up 68 rushing yards on 15 attempts with a touchdown in the loss. The Red Raiders are capable of giving up yards on the ground to opposing quarterbacks, and it's not going to get any easier with Bo Nix coming to Lubbock.
Nix ran for more than 24.5 yards in eight out of 12 regular season games last year. His 141 rushing yards against Stanford on only six carries helped get his name in the Heisman Trophy discussion. It's unlikely that Nix will post a triple-digit rushing total, but he's likely to use his legs on Saturday and get over the 24.5 number. Lock up Bo Nix on the over for rushing yards at Underdog Fantasy this weekend.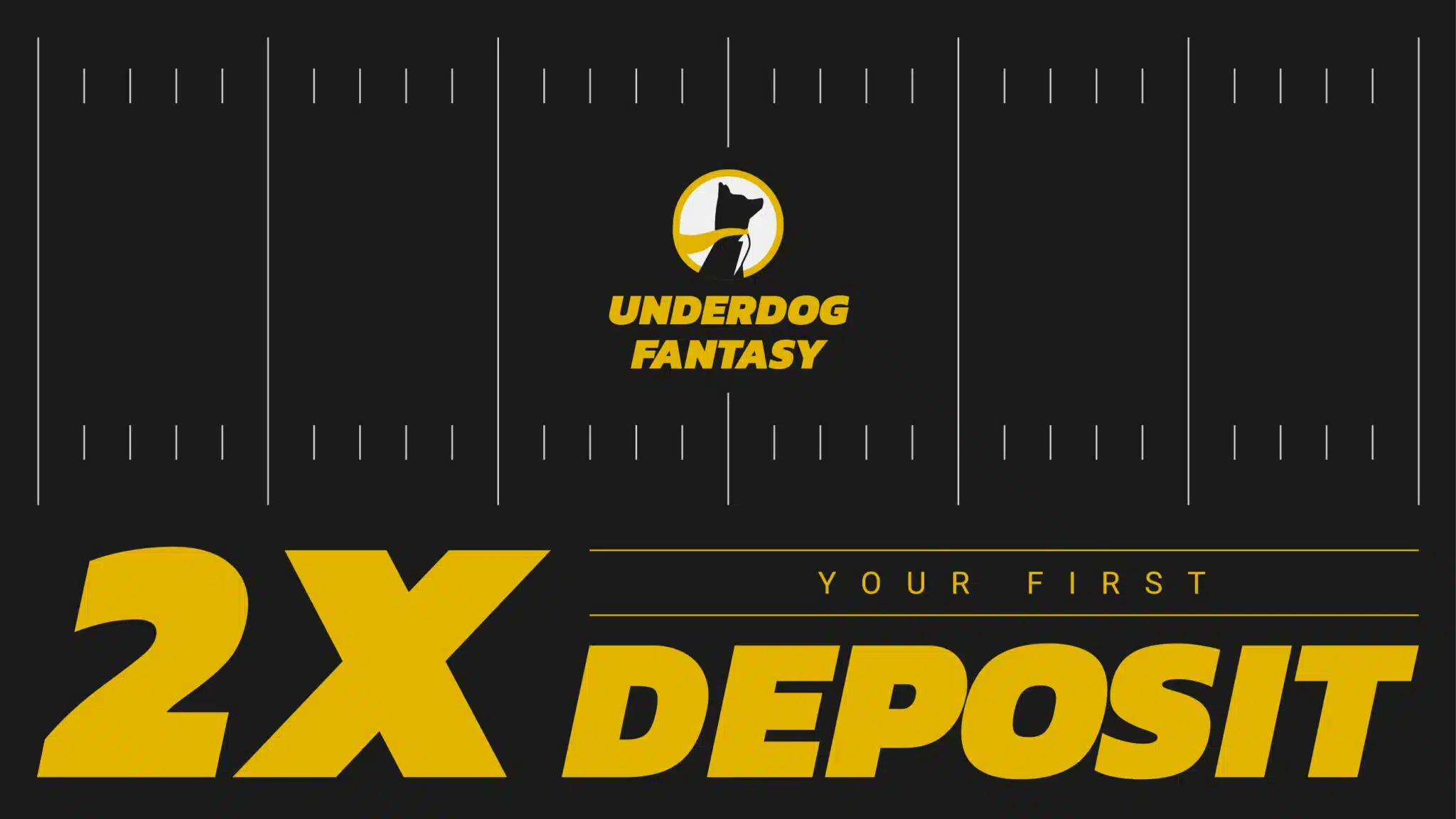 Tulane vs. Ole Miss: Michael Pratt Higher 34.5 rushing yards
Tulane quarterback Michael Pratt is one of those secretly nasty quarterbacks in the country. He'd be in the Heisman Trophy conversation if he played at a Power Five school. He plays in New Orleans and gets overshadowed by what goes on in Baton Rouge. He shouldn't because he might be the best quarterback in the state.
Pratt went over 34.5 rushing yards in only seven out of 12 games played last year, but he went over three times out of four non-conference games. He's in a non-conference spot on Saturday.
The Ole Miss Rebels beat up on Mercer last week, but Mercer quarterback Carter Peavy did some damage on the ground. Peavy ran seven times for 49 yards and a touchdown. If Peavy can find a few running lanes against the Rebels' defense
The Green Wave will need to use every weapon at their disposal to keep pace with the Ole Miss Rebels, and that includes Pratt's legs. Look for Pratt to scramble, read option, and even have a few called runs to get over 34.5 yards rushing on Saturday.
Purdue at Virginia Tech: Devin Mockobee Higher 67.5 rushing yards
Virginia Tech beat Old Dominion 36-17 in week 1. The problem is that the Hokies gave up 201 rushing yards to a Monarchs team that might be among the worst in the country. The Monarchs are also unable to throw a forward pass with any consistency, and the Hokies still got gashed.
Purdue is capable of moving the ball through the air with quarterback Hudson Card. The Boilermakers also have a solid running back in Devin Mockobee. In a 39-35 loss to Fresno St., Mockobee racked up 60 yards on 16 carries. He's likely to see a similar workload on Saturday, and the Hokies defense appears to be a bit soft against the run. Mockobee should be able to get over the number, especially if Purdue needs to bleed the clock in the fourth quarter to cap a victory.
Mockobee will get the workload, and he should get the yards. Look to bang the over on Mockobee's rushing yards on Saturday at Virginia Tech.
Do you want to get the college football gambling tips and best bets for the entire season? The College Experience podcast at the Sports Gambling Podcast Network has you covered. From the Big 12 Experience with Moneyline Mac and the FCS podcast hosted by Colby Dant, we have the entire season from front to back. Listen to the shows, check out our picks, make the bets, and let it ride!