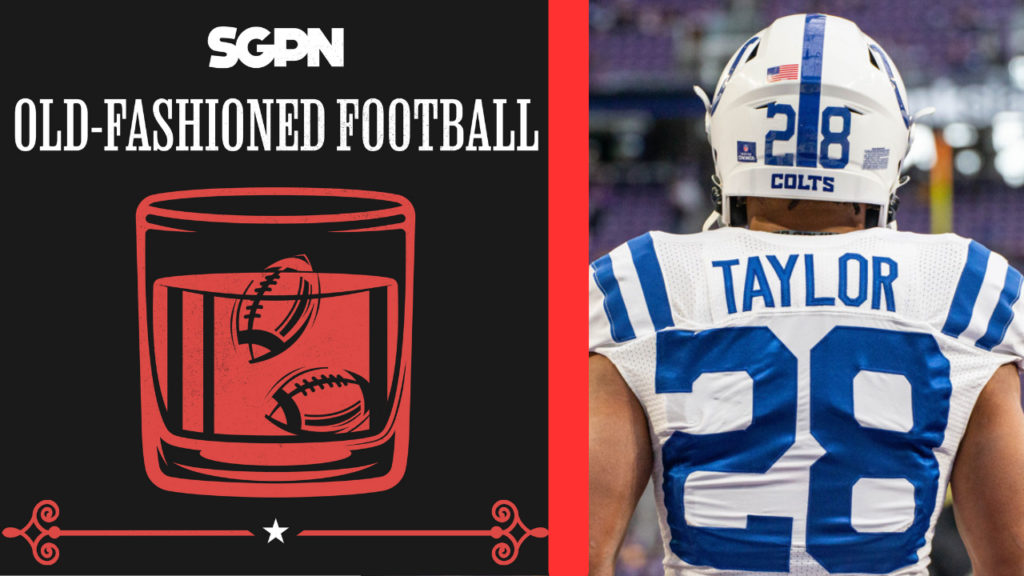 It's draft week! Get some last-minute draft prep for your fantasy football auction league with Old-Fashioned Football. The hosts talk about recent NFL news. Including Jonathan Taylor and if you should draft him. They also go over recent roster cuts and players added onto the PUP list and how that could affect your team.
You'll hear lots of interaction with the chat as Old-Fashioned Football has it's first LIVE on YouTube show! Make sure you subscribe to our YouTube and set your alerts so you can hop in the chat! On 9/4 and 9/7 – if you comment in the chat while we're live, you'll be entered into the prize drawing on 9/7. Over 25 items can be won!
Fantasy Football Auction League Last Minute Draft Prep + Ezra Brooks Rye Review | Old-Fashioned Football (Ep. 64)
As always, it isn't all football on Old-Fashioned Football. This week the hosts are drinking Ezra Brooks Rye in their Old-Fashioned. They give some background on the distillery and review the whiskey on it's own. This bottle is a low end, $20 or less and worth every penny. Make sure you sign up to win yourself a bottle in the prize giveaway!