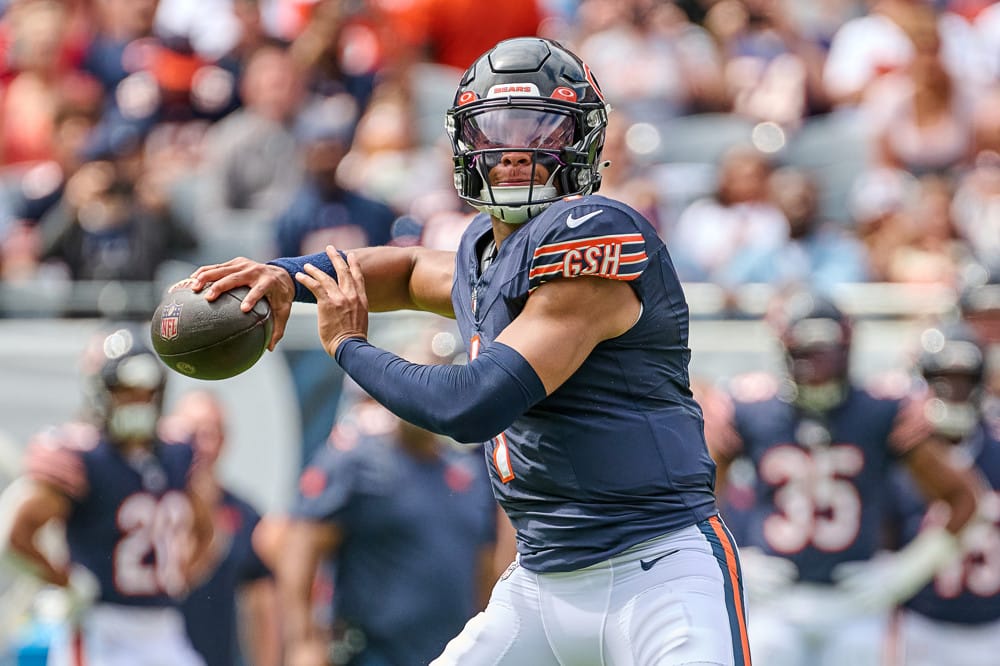 The NFC North is one of the more intriguing divisions this year. This could really be anybody's division. With a couple of veteran quarterbacks, a couple of young quarterbacks, and everybody waiting to see how the Packers will look with Jordan Love as their quarterback, it should be very interesting. Let's take a look at the 2023 NFC North betting odds and picks. Go here for the latest NFL over under win odds.
Last year, the Minnesota Vikings ran away with the division. However, it's a popular opinion that they should have some regression after they pulled out so many one-score games. The Packers have been in the conversation as the top team in the division for years, but this is no longer an Aaron Rodgers-led team. The Lions are the favorite this year after finishing the season winning eight of their last ten. The Bears have an electric young quarterback and a new top wide receiver.
Go here for more NFL content!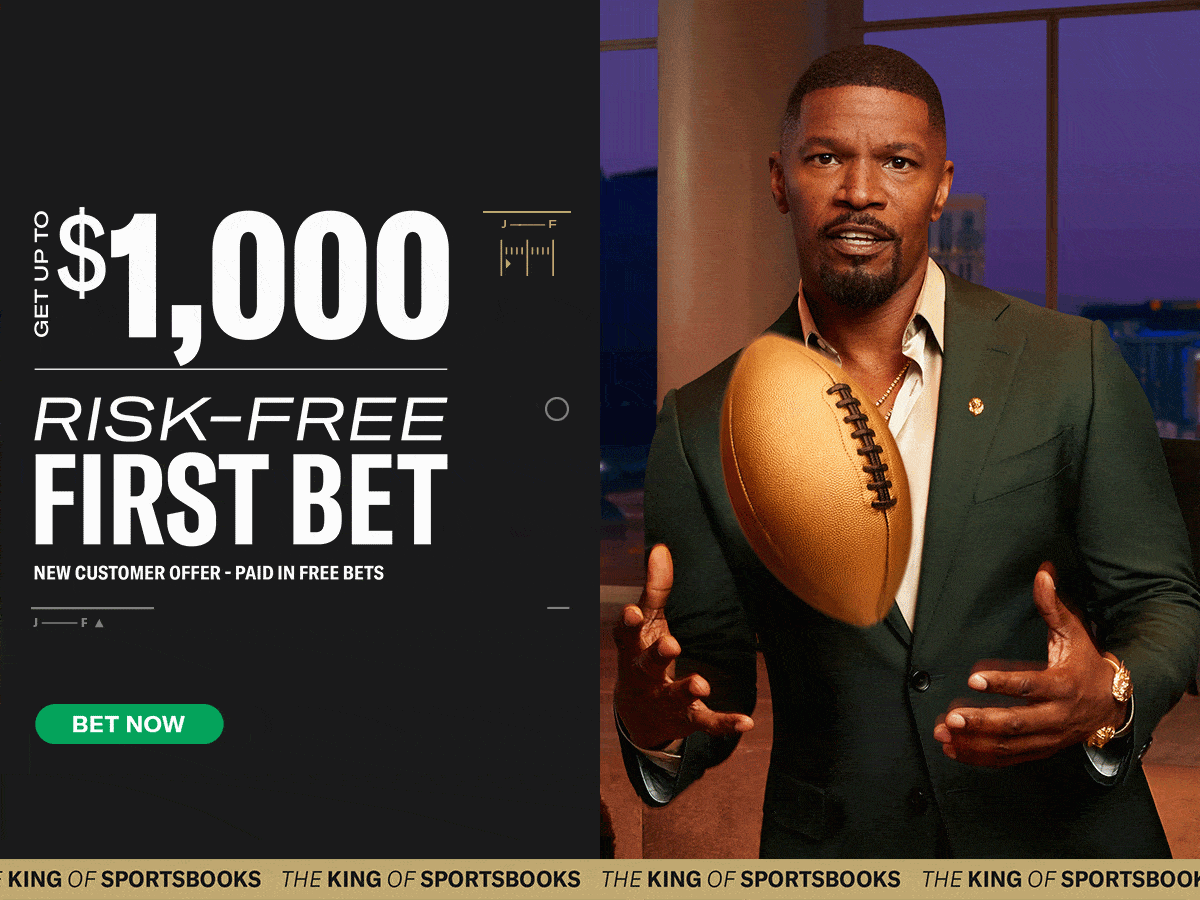 2023 NFC North Betting Odds And Picks
Detroit Lions
Division Winner: +140
Conference Winner: +1100
To Win Super Bowl: +2200
Win Total: 9.5
We'll start the 2023 NFC North betting odds and picks with the team that's the favorite. The Lions have continued to improve their defense, but the offense has a couple of questions. Starting with who will step up as the second wide receiver on the team? It's no secret that Amon-Ra St. Brown and Jared Goff showed chemistry last year. However, the guy who was supposed to be the number two wide receiver is starting the year with a six-game suspension.
The other question on offense is whether rookie Jamhyr Gibbs and David Montgomery can match the same production that D'Andre Swift and Jamaal Williams did. Matching Williams touchdowns isn't likely. However, it seems like a lot of people are sleeping on Montgomery's production with the Bears. I have concerns with this team, though. I'm not buying the resurgence of Jared Goff, and I think the receivers may struggle.
The defense should be decent enough, but will that outweigh any offensive struggles? We also can't deny that recently, when the Lions have found themselves as favorites, it hasn't worked out well. They play the dog role much better.
Detroit Lions Best Bet: Detroit Lions to not make the playoffs (+140 on DraftKings)
Detroit Lions Player Prop Bet: David Montgomery over 750.5 rushing yards (+100 on DraftKings)
Green Bay Packers
Division Winner: +400
Conference Winner: +3500
To Win Super Bowl: +6500
Win Total: 7.5
This is going to be an interesting year for the Green Bay Packers. It's going to be interesting talking about them in the NFC North betting odds and picks as well. This is the first time in 31 years that a quarterback named Brett Favre or Aaron Rodgers won't be the starting quarterback. The good news for Jordan Love is that expectations are lower than they have been in years. This means the pressure won't be as high.
However, don't be fooled by Love being the Packers' starting quarterback. This is still a team that has a talented defense and one of the best running back tandems in the NFL. Aaron Jones and AJ Dillon are both capable of pounding the rock. Not to mention, if teams stack the box to stop the run, Love may be able to beat them over the top.
The Packers struggled last year, even with Rodgers at the helm. They finished 8-9. Rodgers is out, and his backup is in, but the defense and run game should be good enough to keep the ball moving.
Green Bay Packers Best Bet: Packers over 7.5 wins (-110 on DraftKings)
Green Bay Packers Player Prop Bet: Aaron Jones over 850.5 (-110 on DraftKings)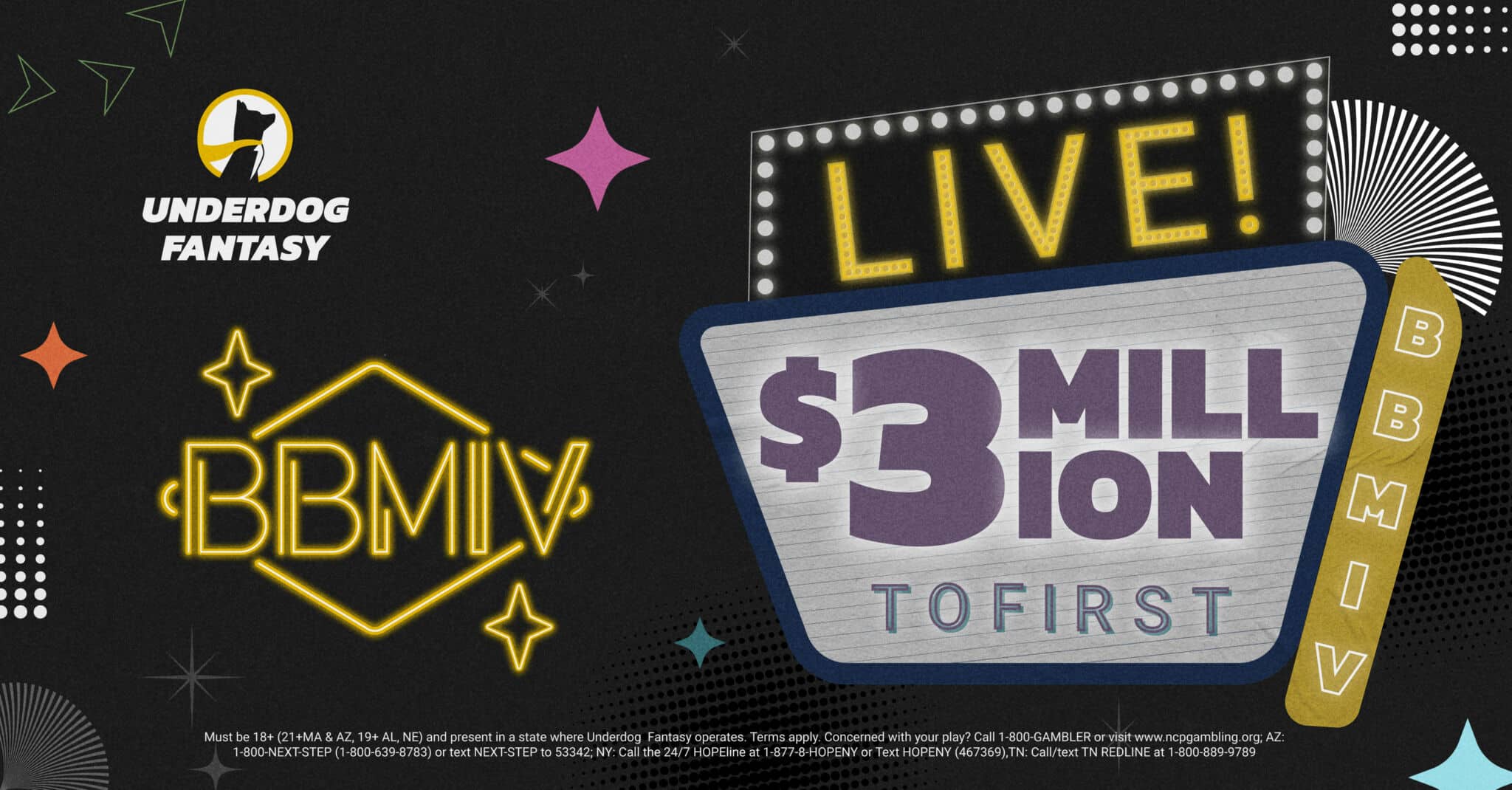 Minnesota Vikings
Division Winner: +290
Conference Winner: +2000
To Win Super Bowl: +3500
Win Total: 8.5
The Vikings shocked everyone last year with a 13-4 record. It's not often you win 13 of your 17 games and get outscored on the year. It backs up the fact that they didn't win games by much, and the ones they lost, they lost big. Still, they return the consistent Kirk Cousins as their starting quarterback. It helps that he gets to sling it to one of the best receivers in the game, Justin Jefferson. T.J. Hockenson is also one of the top tight ends in the league.
However, the defense has lost some talent and could take a step back. The other big change is that Dalvin Cook is no longer on the team. In fact, he's kicking it with former rival Aaron Rodgers on the Jets. Can Alexander Mattison replace Cook? Last year, Mattison averaged 3.8 yards per carry on 74 carries. The year before, he had 3.7 yards per carry on 134. Even though he's only 25, we have yet to see if Mattison can carry a full workload.
Minnesota Vikings Best Bet: To miss the playoffs (-135)
Minnesota Vikings Player Prop Bet: Alexander Mattison under 825.5 (-125 on DraftKings)

Chicago Bears
Division Winner: +380
Conference Winner: +3000
To Win Super Bowl: +5000
Win Total: 7.5
The Chicago Bears are last on the NFC North betting odds and picks. Last year was a big disappointment for the Bears, who finished 3-14. There weren't a lot of positives to take away. One positive is Justin Fields' athleticism and the way he ran all over the field. That's about it.
However, there have been multiple changes for the Bears during the offseason. The changes started with trading away the number one pick for other picks, plus wide receiver D.J. Moore. Moore is a true wide receiver one and should be able to immediately help Fields out. They also drafted Darnell Wright to help protect Fields.
They also spent money during the free agency to get Tremaine Edmunds and T.J. Edwards at the linebacker position. The Bears may not be done yet as rumors swirl about Chief's defensive lineman Chris Jones. Still, the Bears have made improvements across the board. They have running back depth, an improved offensive line, and a better receiving corps.
They've improved every position on the defense and should take a step up. This is Fields year to prove he can be a franchise quarterback.
Chicago Bears Best Bet: Most improved team (+210 on DraftKings)
Chicago Bears Player Prop Bet: Justin Fields over 18.5 passing touchdowns (+110 on DraftKings)
One Other Bet
I wanted to give one other bet for the NFC North betting odds and picks. Many of you may disagree, but I think things have flipped. I think the Vikings will regress a lot and that the Lions will have trouble on offense. Therefore, I feel the Bears and Packers will end up being the top two teams in the division. Under division specials, you can find a "Top 2" bet. The Bears and Packers to finish as the top two teams in the NFC North is +1000 on DraftKings.