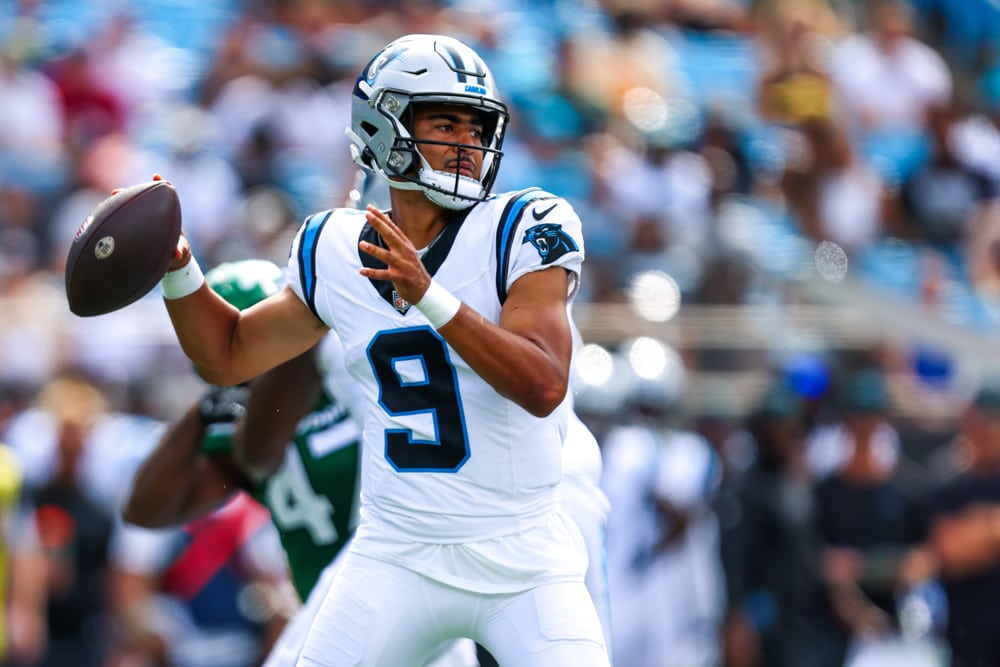 The 2022 season ended with only a game difference between the first place team in the NFC South and the rest of the division. Three teams finished with a 7-10 record, while the Tampa Bay Buccaneers locked up the top spot with an 8-9 record. Massive changes have occurred over the offseason, leaving this division almost as wide open as last year.
All four teams will feature a starting quarterback that is different from their opening day starter last season. The Carolina Panthers will hand the ball to the first overall pick in the 2023 draft. Tampa Bay will rely on a troubled veteran to take the place of their departed hall of famer. The Saints hope a former Las Vegas quarterback will solve their offensive woes. Atlanta will put their faith in their young arm as well, sending their experiment with their veteran back into the wild.
Despite New Orleans being the favorite in the division, this could still prove to be up for grabs. None of these teams have pulled away from the other in free agency, leaving another cluster of similar records by the end of the year. Even still there are still plenty of favorable betting opportunities here to exploit.
Here is a look at the current betting odds for each team's futures prospects as well as a breakdown of the best bets among them. Also included is a player prop with a high probability of cashing at the end of the season.
Go here for more NFL content!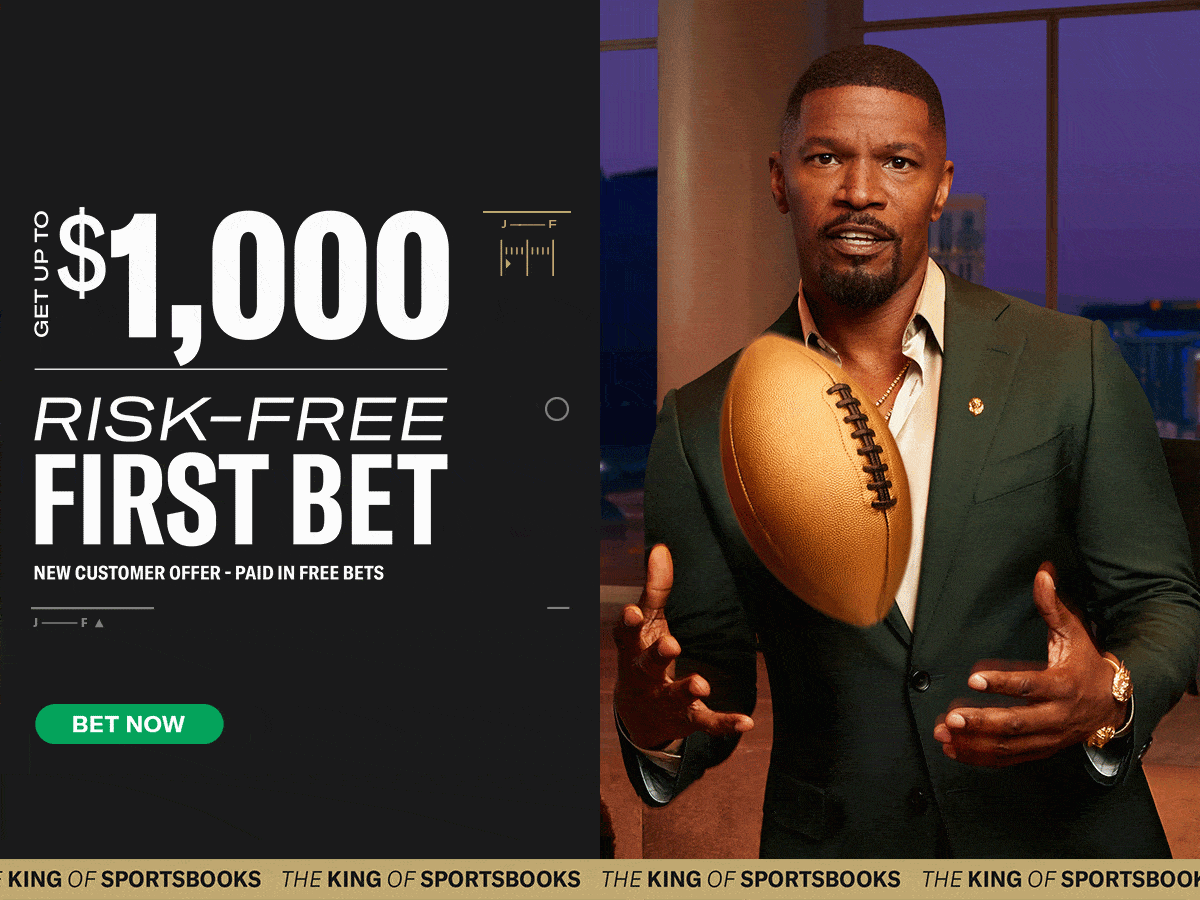 NFC South Betting Odds and Picks 2023
New Orleans Saints
To Win Division: +120
To Win Conference: +1200
To Win Super Bowl: +3000
Win Total: 9.5
New Orleans Best Bet: To Win Division +120
Last season, the NFC South crown was decided by a single game. The Saints finished the season with a 7-9 record and in a three-way tie for second in the division. Tampa Bay topped the standings with an 8-9 record. Much has changed in the offseason, which has shifted the balance of power. At the moment, that shift seems to give New Orleans the best shot at winning the division.
Key among those changes is the Saints' acquisition of Derek Carr to finally solidify their quarterback issues from last season. Last season, Jameis Winston started the season but was replaced by Andy Dalton after three games. Together, they combined to throw for 3,729 yards. Now, with Carr, they get a signal caller who had four straight seasons with over 4,000 passing yards. That streak was snapped last season. However, Carr missed two games.
Their defense allowed the fifth-fewest total yards per game last season. This season, they get to tee off against the number one pick in the draft, C.J. Stroud, twice this season. They also have two shots at Desmond Ridder, who now leads the Falcons, and Baker Mayfield, who is replacing Tom Brady in Tampa. The Saints should have no problem finding themselves at the top of this heap.
New Orleans Player Prop Bet: Chris Olave Over 1050.5 Receiving Yards -105
Despite the inconsistent play of his quarterbacks last season, Chris Olave still made a splash in his rookie season. The former Ohio State Buckeye receiver gained 1,042 yards with both Winston and Dalton at the helm. He led the team with 119 targets and 72 receptions. Even the return of Michael Thomas to this roster will not cap his potential to lead this team again.
Chris Olave turns on the jets after taking in a quick-hitter from Derek Carr. Saints 4-to-12 will be appointment viewing this fall. pic.twitter.com/221UET89Sa

— Garland Gillen (@garlandgillen) August 17, 2023
Entering this season, the youngster will be paired with a quarterback known for his passing numbers. With the Raiders, Carr threw for at least 3,500 yards in all but his rookie season. He had four straight seasons with over 4,000 passing yards. In each of his last four, he has had a receiver with more than 1,000 yards. All of this bodes well for the sophomore wideout. Olave is talented enough to crush this number with Carr under center.
Atlanta Falcons
To Win Division: +215
To Win Conference: +2800
To Win Super Bowl: +6000
Win Total: 8.5
Atlanta Best Bets: Under 7.5 Wins +180
The Falcons ended the 2022 season with a 7-10 record. For 13 games, they were led offensively by Marcus Mariota. He and his offense struggled, prompting the Falcons to make the switch to Desmond Ridder late in the season. The rookie went on to win two games and lose two games as a starter. Atlanta let Mariota go in the offseason, leaving Ridder as the starter this season. He will lead an offense that scored the 13th fewest points in the league last season.
With points at a premium, it will be hard to win games. Winning gets harder with a defense that allowed the 10th most points in the league in the 2022 season. To their credit, the Falcons have made strides to improve in that area. With the signing of key defensive stars like Calais Campbell and Bud Dupree, Atlanta is looking to shore up that weakness. However, it may not be enough to put wins on the board.
Last year, the Falcons only won two games within their division. The first was against the Carolina Panthers, which at the time were led by P.J. Walker at quarterback. The second was a week 18 matchup which saw Tom Brady take his last snaps in the NFL. The original number of 8.5 is highly ambitious, which makes sliding down to 7.5 makes more sense, especially at plus money.
Atlanta Player Prop Bet: Bijan Robinson Under 8.5 Rushing Touchdowns -110
The excitement around former Texas Longhorn running back Bijan Robinson is warranted. The 2022 Doak Walker Award winner gained over 1,500 rushing yards and 18 rushing touchdowns in his final season in Austin. Despite that highly impressive statistical output in college, he may find it difficult to replicate that level of success in his first NFL season.
A first look at Bijan Robinson in a Falcons uniform for their preseason game this week! pic.twitter.com/lpVyKWIkV5

— Hook'em Headlines (@HookemHeadlines) August 13, 2023
First of all, he is joining Tyler Allgeier in the backfield. Last season, Allgeier emerged as the workhorse for the Falcons, rushing for 1,035 yards in his rookie campaign. However, he crossed the goal line just three times on the season. Instead, Cordarrelle Patterson racked up eight rushing touchdowns in his hybrid role. It's more likely Allgeier picks up a few more this season than he did in his last, with Patterson sliding back to his traditional wide receiver position.
In total, Atlanta accumulated 17 touchdowns via the ground game. In truth, there will not be enough rushing touchdowns this year to sustain a nine-touchdown performance from Robinson.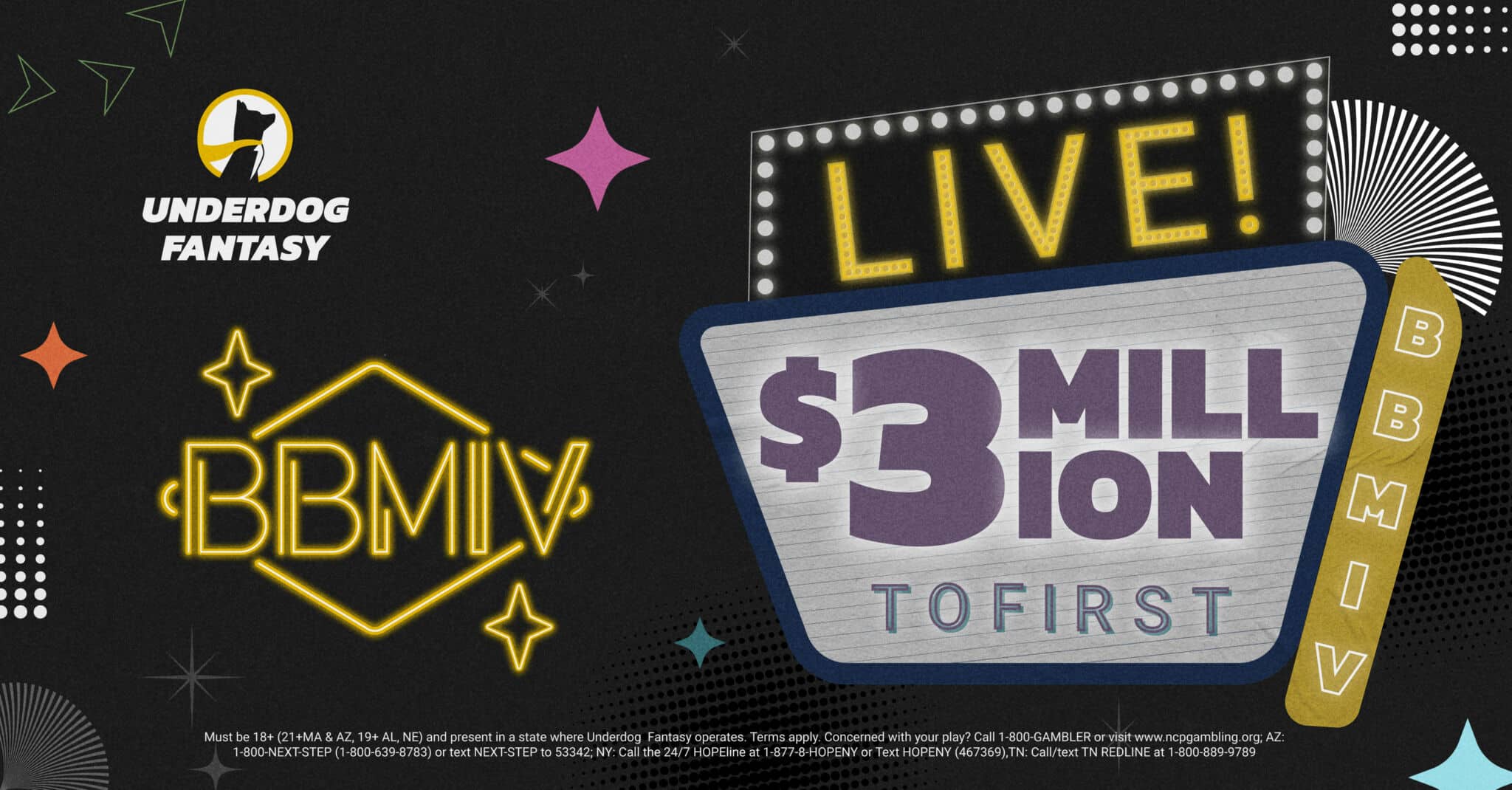 Carolina Panthers
To Win Division: +400
To Win Conference: +4000
To Win Super Bowl: +8000
Win Total: 7.5
Carolina Best Bet: Under 7.5 Wins +100
Carolina made the biggest splash this offseason. In March, they dealt one of their 2022 starting quarterbacks, Sam Darnold, to the San Francisco 49ers. To fill that void, they traded with the Chicago Bears for the first overall pick in the 2023 draft and selected Alabama quarterback Bryce Young to lead their offense. They also brought in running back Miles Sanders from Philadelphia as well as Adam Thielen from Minnesota to help him out.
However, Young will have his work cut out for him to try and get this team to eight wins this season. The rookie will face several tough tests on the schedule, including Seattle in Week 3, followed by the Vikings the following week. The Panthers will also face the Miami Dolphins and the Jacksonville Jaguars as well making it a tough path to a winning record this year.
On top of that, the last quarterback who was selected first overall to lead his team to more than six wins in his rookie season was Andrew Luck in the 2012 season. Over the last ten years, six quarterbacks have been taken overall. None of them have reached eight wins with their team.
Carolina Player Prop Bet: Bryce Young Under 3400.5 Passing Yards -115
Last season, the combination of Mayfield, Darnold, and P.J. Walker accumulated just under 3,200 yards. Not to pile on the rookie, but expecting him to outperform this effort in his first season is a tough ask. Not to mention, he is operating without D.J. Moore, who was Carolina's leading receiver last season.
Sure, he has Thielen, but the former Viking is a few years removed from his 1,300-yard season. In fact, he has barely cleared 700 receiving yards over his last two seasons in the shadow of Justin Jefferson and his greatness.
every single Bryce Young dropback pic.twitter.com/qR1veMYjny

— Warren Sharp (@SharpFootball) August 14, 2023
Also stunting Young's upside is the presence of Sanders in the backfield. Meant to fill the void of the departed Christian McCaffrey, Sanders will be expected to take the pressure off his young quarterback. The former Philadelphia running back is coming off of a career season in which he rushed for over 1,200 yards.
Young will also have to fight for survival behind an offensive line that PFF has ranked 16th in the league. His uphill struggle has all the makings of an easy under on this prop total.
Tampa Bay Buccaneers
To Win Division: +800
To Win Conference: +4500
To Win Super Bowl: +9000
Win Total: 6.5
Tampa Bay Best Bets: Under 5.5 Wins +130
Whatever the question is, having Baker Mayfield under center is not the answer. The embattled signal-caller has only one season in which he has won more than six games as the team's quarterback. There is no telling if he will even start or even finish the season under center for the Buccaneers. Tampa has Kyle Trask waiting in the wings for his turn to start. The Bucs drafted Trask hoping he could replace Brady upon the legend's retirement. That time has come.
Taking the initial line here of 6.5 wins, though, only gets you a -140 return. You have to figure the sheer talent of Brady willed many of the wins from his team last season. That spark has left the building leaving behind a team in full rebuild mode. Sliding down one more spot for a plus money bet is the way to go here.
Tampa Bay Player Prop Bet: Mike Evans 150+ Rec Yards in Any Regular Season Game -110
While the scenery has changed around him, Mike Evans has remained a constant producer for Tampa Bay. He has never had a season in his career that he did not surpass 1,000 receiving yards. No matter the quarterback, be it Josh McCown, Jameis Winson, or Tom Brady, Evans remains the favorite target.
Baker Mayfield throwing to Mike Evans while Kyle Trask passes to Chris Godwin. #GoBucs pic.twitter.com/LyM2mlSSDX

— PewterReport 🏴‍☠️ (@PewterReport) August 13, 2023
The star wideout has had at least one game with 150 or more receiving yards in all but two of his nine seasons in the league. Last season, he exploded for 207 yards in his last game of the year. Given how much the Buccaneers will have to throw this season, this bet could cash early in the year.