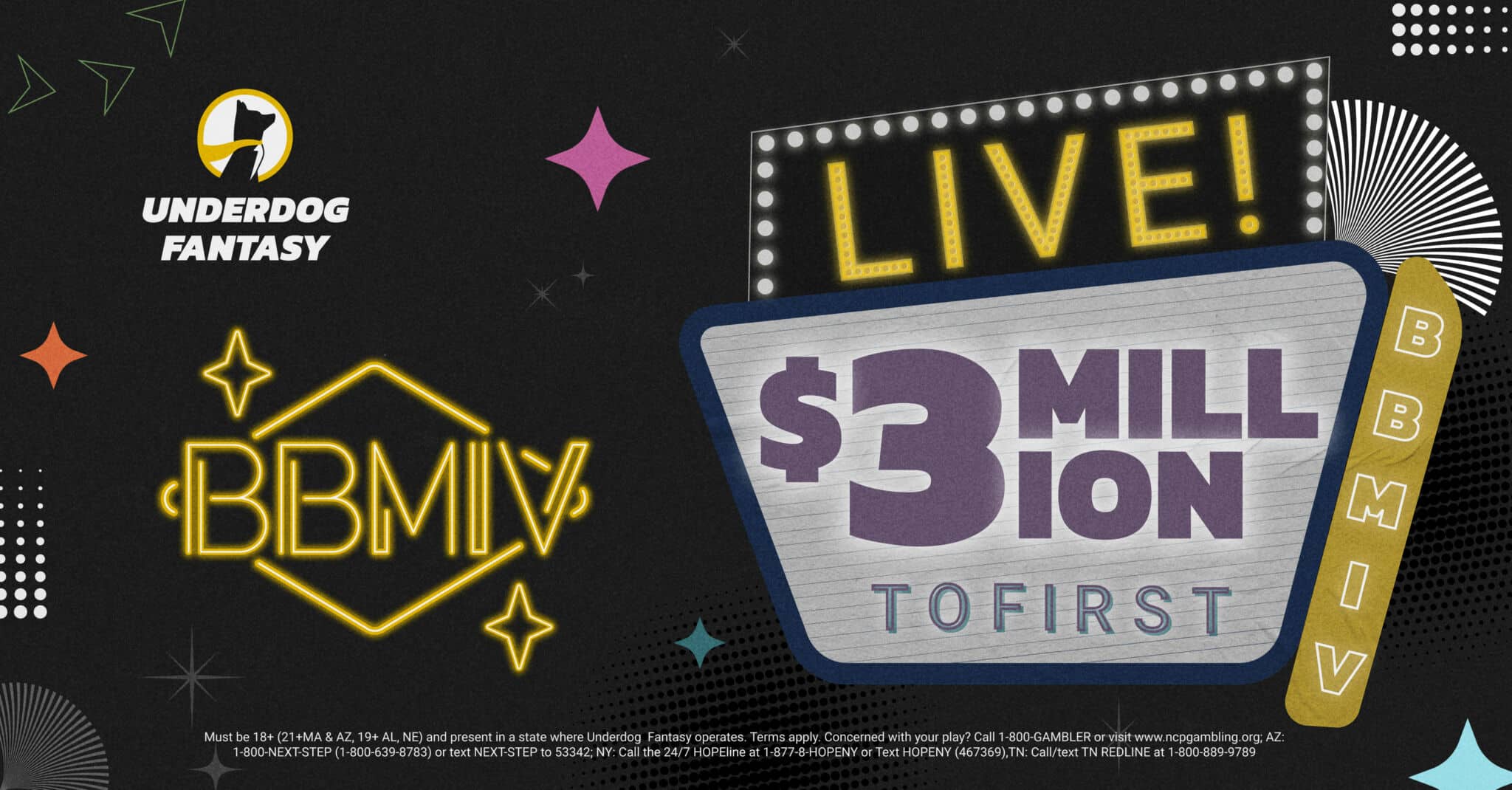 NFL Preseason Week 2 Picks
The guys (@GamblingPodcast) are giving out their favorite NFL preseason bets in their NFL preseason week 2 picks podcast. They walk through every week two preseason game giving out their ATS picks, while also highlighting any NFL preseason week 1 insights.
Additionally the guys talk NFL Week 2 preseason predictions emphatically picking their favorite moneyline dogs for NFL week 2 picks.
Make sure to check out all 32 NFL team betting previews.
NFL Preseason Week 2 Odds
| | | | | |
| --- | --- | --- | --- | --- |
| | Teams | Sprd | ML | Total |
| 8/17 4:30 PM | CLE | | 155 | 37 |
| | PHI | -3.5 | -175 | |
| 8/18 4:00 PM | CAR | | 135 | 39.5 |
| | NYG | -3 | -155 | |
| 8/18 4:30 PM | CIN | | 215 | 38.5 |
| | ATL | -6.5 | -255 | |
| 8/19 10:00 AM | JAX | -3 | -153 | 39 |
| | DET | | 133 | |
| 8/19 1:00 PM | MIA | | 140 | 40 |
| | HOU | -3 | -160 | |
| 8/19 3:30 PM | BUF | | 120 | 40.5 |
| | PIT | -2.5 | -140 | |
| 8/19 4:00 PM | CHI | | 150 | 40.5 |
| | IND | -3.5 | -170 | |
| 8/19 4:30 PM | TB | | 120 | 37.5 |
| | NYJ | -2.5 | -140 | |
| 8/19 5:00 PM | NE | | 140 | 37 |
| | GB | -3 | -160 | |
| 8/19 5:00 PM | TEN | -2 | -125 | 37.5 |
| | MIN | | 105 | |
| 8/19 5:00 PM | KC | -7.5 | -300 | 40 |
| | ARZ | | 250 | |
| 8/19 5:30 PM | DEN | -4.5 | -180 | 39 |
| | SF | | 160 | |
| 8/19 6:00 PM | LV | -3.5 | -170 | 39.5 |
| | LAR | | 150 | |
| 8/19 7:00 PM | DAL | | 220 | 40 |
| | SEA | -7 | -260 | |
| 8/20 4:05 PM | NO | -3 | -155 | 37.5 |
| | LAC | | 135 | |
| 8/21 5:00 PM | BAL | -3 | -155 | 38.5 |
| | WAS | | 135 | |
Podcast Transcription