SGPN's Draft Day Best Ball Marathon has become a staple of the fantasy football world in August. Among all the hubbub and hustle of prep for the season, we all slow down a little to come together and draft best ball teams. Oh, and most importantly, raise money for an amazing cause, the IM ABLE Foundation. Join Ryan Kramer and Andrew Raub as they prove that fantasy football and charity do mix.
WHAT: SGPN's Third Annual Draft Day Best Ball Marathon
WHEN:  August 17, 2023, at 12:00 pm PST (3:00 pm EST) to August 18th, 2023 at 12:00 pm PST.
WHERE: The Sports Gambling Podcast YouTube Channel and the SGPN TV app.
WHO: Ryan "Real Money Kramer" and Andrew "The TD King" Raub. Plus, a slew of quality degenerate guests!
WHY: To raise funds and help the IM ABLE Foundation continue assisting athletes with challenges and live life to the fullest! You can help them CHANGE LIVES!
HOW TO DONATE: Check out this Link to Donate directly!
EVEN MORE: For every donation you make, no matter the dollar amount, you are entered into the raffle to win great prizes from SGPN and our partners!
BE SURE TO BUY YOUR DRAFT DAY 3.0 MERCH!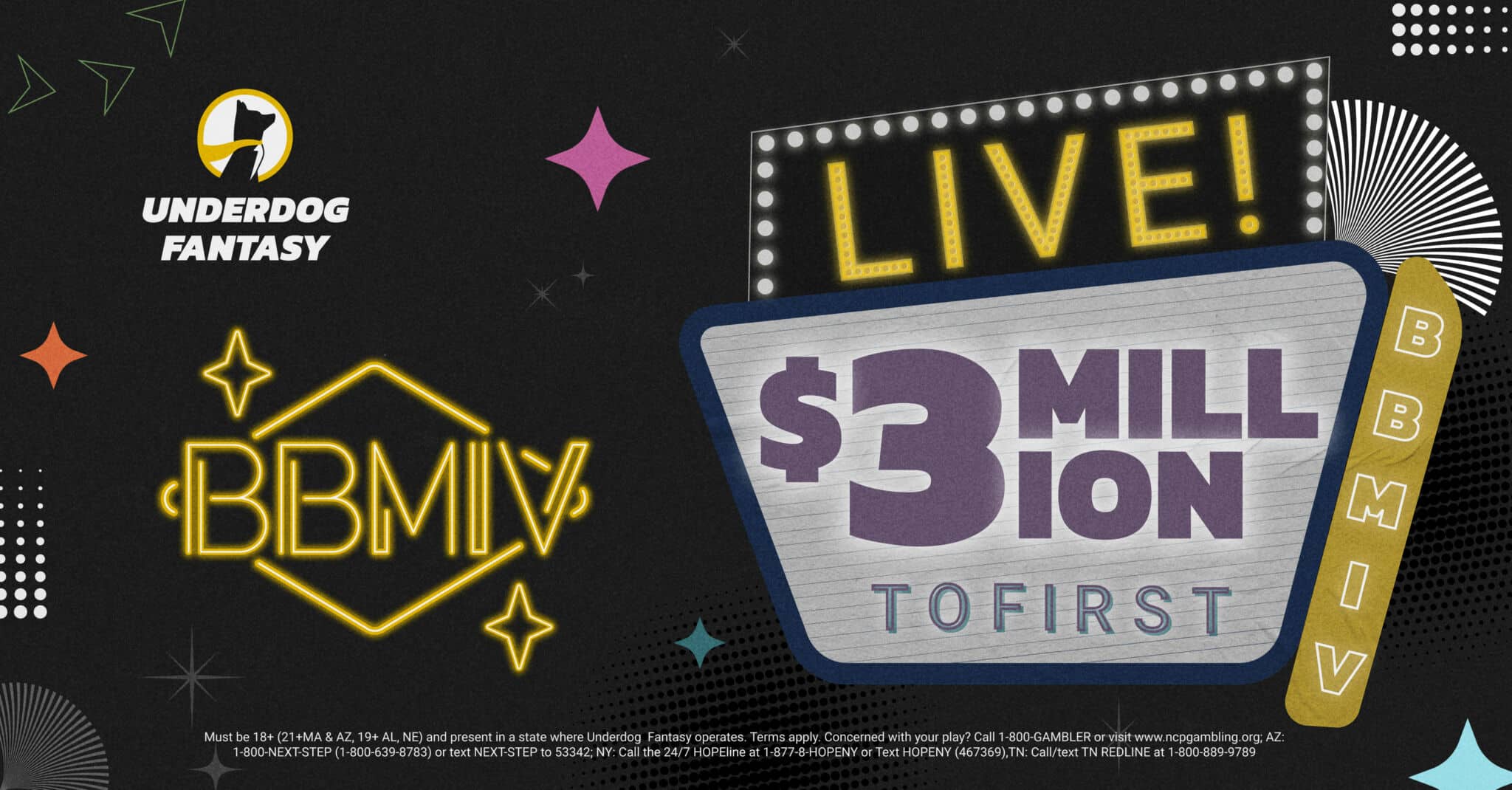 SGPN Presents Draft Day 3.0: Supporting the IM ABLE Foundation
This year we are bringing it back bigger and better than ever! The SGPN Degen Nation Community is a strong and supportive one. Sure, we all love to sweat bets and matchups and get up to general shenanigans, but it runs deeper than that.
This year's Draft Day best ball marathon is also an attempt to raise money for a foundation that removes obstacles that prevent people from being physically active by providing grants, resources, fitness opportunities, and motivation. They change attitudes about the potential of individuals with physical, cognitive, and/or behavioral challenges by redefining what is possible.
When you can mix fantasy football with such an amazing charity, how can we not get pumped for it?!?
DONATE to Support the IM ABLE Foundation
Be Sure to Watch Our  Best Ball Marathon LIVE August 17
We hope that everyone joins us for Draft Day 3.0 on August 17, 2023!
Watch the live stream on YouTube, be ready to jump in on the best ball action, and donate to help the IM ABLE foundation continue their incredible journey of helping others seek the POSSIBLE! Our first two Draft Day Best Ball Marathons were resounding successes, and we cannot wait for you to join us for Draft Day Three! So mark your calendars, join us for fantasy, and raise money for an amazing charity that can make a difference in many lives.
Drafts, Prizes, and More
For 24 hours straight, we will lead the charge to raise money for the IM ABLE Organization. As part of our Draft Day 3.0 Best Ball Marathon, we will be running raffles for prizes all day.
Among the amazing prizes are Underdog Credits, SGP Helmets, Autographed Draft Day posters, whiskey from the Old Fashioned Football Podcast, a copy of Madden 24, and much much more.
To be eligible to win, all you need to do is make a donation to the IM ABLE Foundation. We will be giving out raffle tickets for donations and will be announcing the ticket levels on the stream. All you need to do is donate once, and you will be in! If you donate right at the start of the stream, you will have a chance to win in every drawing.
Guests Joining Us
Joining Kramer and Andrew on the Draft Day 3.0 stream will be a whos who of SGPN Creators and Contributors, as well as a ton of noted names throughout the industry.
Justin Herzig, winner of Best Ball Mania 1, will be joining the stream for an hour. Michael Florio of the NFL Network will be joining as well. Dalton Kates, SGPN's favorite hype man, will be stopping by as well.
Check-in all day to see who is stopping by to draft and contribute to support the IM ABLE Foundation.