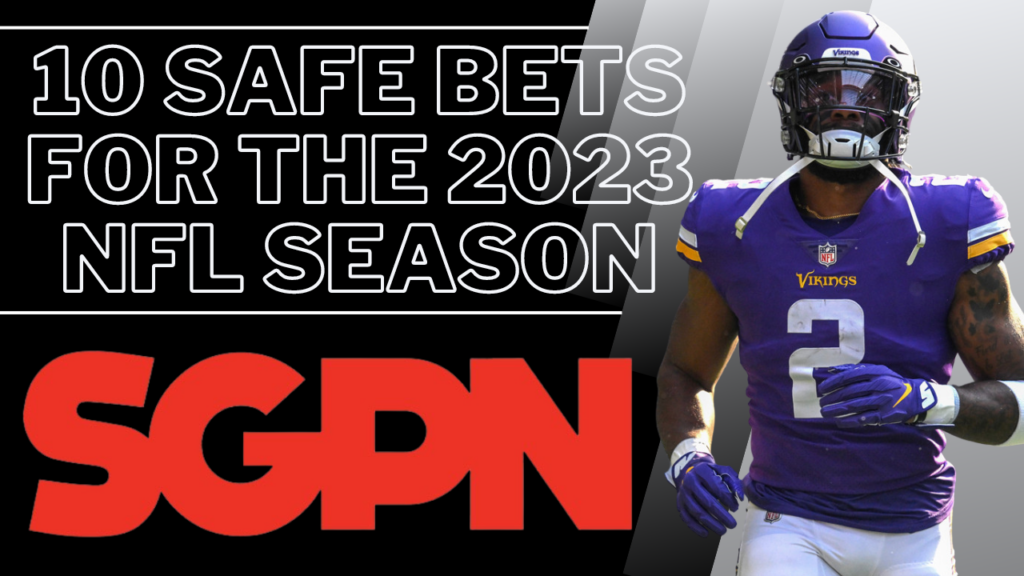 The 2023 NFL Season is just over a month away, and this is your last chance to get in on some of these bets. There is always a risk with betting, but we know that some bets are safer than others. I will give you 10 safe bets for the 2023 NFL season and discuss why they are so safe. We will look at a variety of categories, from player props season-long awards, and NFL team totals.
Go here for more NFL Content!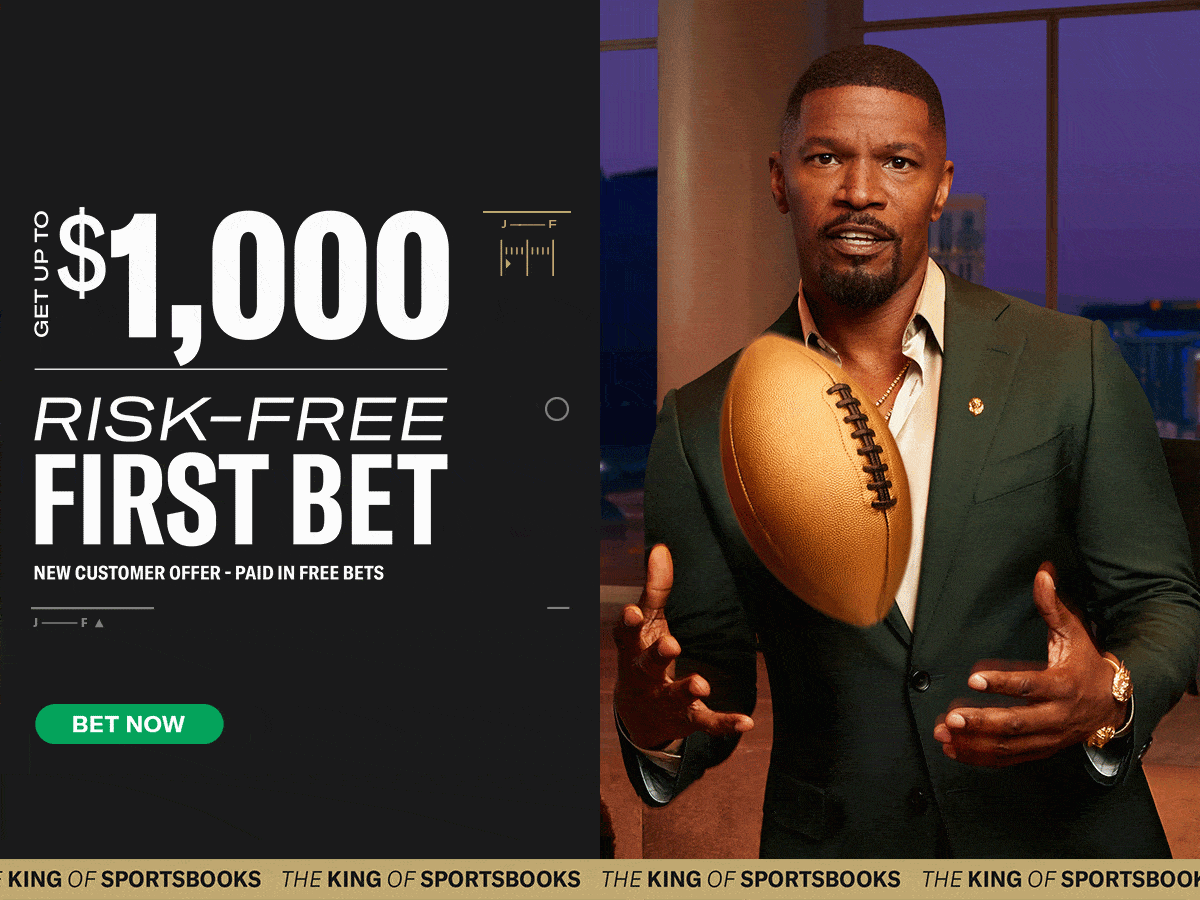 10 Safe Bets for the 2023 NFL Season
Bonus – Damar Hamlin -360 for Comeback Player of the Year. This is an amazing story that gladly went from him lifeless on the field last December to practicing in pads this offseason. Nothing short of a miracle, and no one else stands a chance.
1. AP Offensive Rookie of the Year 2023-24 – Bijan Robinson +300
In the last 10 seasons, this award has gone to a running back. I will take that 40% and put it on the best running back prospect since the last running back to win the award, Saquan Barkley. There is no wide receiver in this class that looks to be in line to make the same impact as Bijan.
Even if all three quarterbacks start all year, I can't see them having the impact as Bijan. The Colts, Panthers, and Texans will all likely be way below .500, and none of these quarterbacks have pristine landing spots. Bijan joins the #3 rushing offense behind a solid offensive line on a team with a good chance to take the division. If you want to take a higher risk for a higher reward, Jahmyr Gibbs at +1100 is very interesting.
2. Player to have 1500+ Regular Season Receiving Yards – Justin Jefferson +130
Justin Jefferson had 1400 yards receiving as a rookie. Since then, he has surpassed 1500 yards in back-to-back seasons with 1,616 and 1,809 receiving yards. The extra game will help with some of these season totals vs. historical data. Jefferson could see even more targets with both Adam Thielen and T.J. Hockenson out of town. But this offense under Kevin O'Connell and Kirk Cousins has showcased Jefferson. He has hit this easily two seasons in a row. This year will be the third.
3. Most Regular Season Pass Yards – Patrick Mahomes +300
This milestone has not seen a back-to-back winner since Drew Brees. But Mahomes has hovered around the #1 spot each season as a starter. In 2020, Mahomes finished #2 behind Deshaun Watson by 83 yards in just 15 games. In 2021, Mahomes finished fourth with 4,839 yards, and in 2022, Mahomes was supposed to take a step back without Tyreek Hill. Mahomes threw for 5,250 yards and almost 500 more than Justin Herbert (2nd). We will see a back-to-back winner this year. Book it!
4. Regular Season Most Rushing Yards – Nick Chubb +450
Nick Chubb has been sniffing around the top spot for the last few seasons. In 2022, Chubb was third with 1,525 yards. In 2021, Chubb was second behind Jonathan Taylor with 1,259 yards. He had Kareem Hunt with him in both seasons and on a bad offense. This year he has no Kareem Hunt or Deshaun Watson. Chubb is the favorite to win the rushing crown and my favorite to take it home.
5. Most Improved Regular Season Team – Chicago Bears +210
The Chicago Bears have set the bar pretty low. They could triple their wins from 2022 and still not reach double digits. Texans or Colts at +700 with rookie quarterbacks are too risky for me. The Broncos, at +450, will be a better team with Sean Payton. But how much better than five wins with Patrick Mahomes and Justin Herbert on the schedule four times? The Bears won when Aaron Rodgers left town and by acquiring D.J. Moore as part of their draft haul.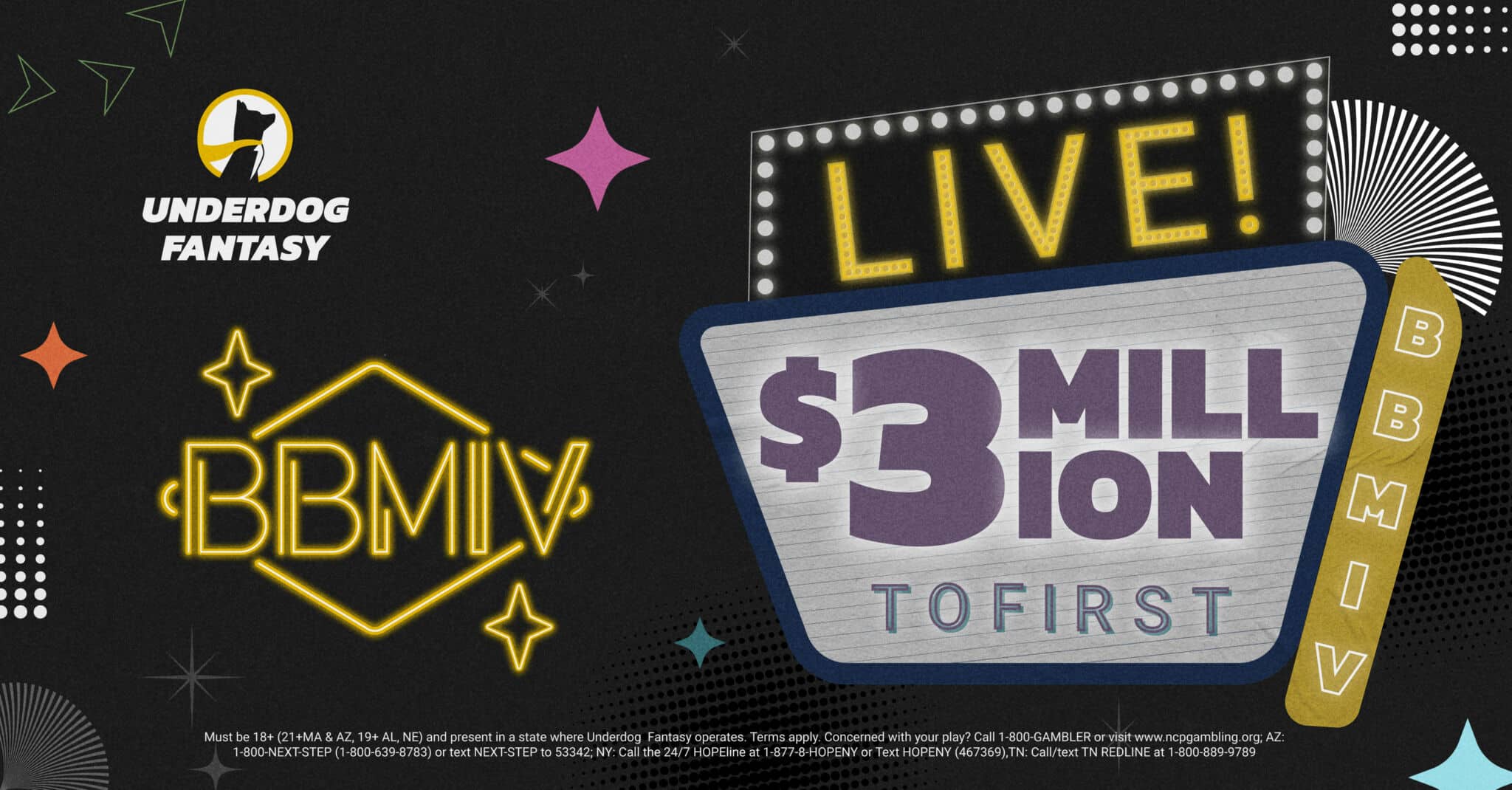 6. CIN Bengals to Start the Regular Season 5-0 – Bengals +500
Joe Burrow's calf strain gives me no reason for pause. They start the season off against the Browns and Ravens. The Bengals have beaten the Ravens in three out of their last four games. The total points in those four games combined were Bengals 126 – Ravens 73. The Bengals' toughest matchup in this five-game stretch is the Browns, who have beaten the Bengals three out of the last four games.
Joe Burrow only played in one of those losses as he was resting after they clinched the playoffs. If the Bengals can make it 2-0, it is easy sailing with the Titans, Cardinals, and Rams. These three teams have three of the worst win-total projections in the entire league.
7. Fewest Regular Season Wins – AZ Cardinals +200
This team is obviously rebuilding and could be starting Colt McCoy for half the season. Kyler Murray's health and return is also a question. It doesn't make sense for the team to rush him back if they play to keep or trade him. Even with Kyler Murray, this is one of the worst rosters in football.
They own their first and the Texans' first in 2024, who have the second-highest odds for the fewest wins at +800. The Cardinals are motivated to lose, and Kyler Murray's injury gives them a good excuse to rest him as long as they want. They are also in a division with two playoff teams in Seattle and San Francisco.
8. Last Winless Team – AZ Cardinals +400
All of the same reasons above. The Cardinals' first six weeks include three playoff teams and two divisional opponents. Their schedule: Week 1 @ Washington, Week 2 vs. New York Giants, Week 3 vs. Dallas, Week 4 @ San Francisco, Week 5 vs. Cincinnati, and Week 6 @ Los Angeles Rams. If Kyler Murray were to start the season on the PUP, he would at least miss these six games.
9. To Throw 30+ Passing Touchdowns – Aaron Rodgers +125
For the last two seasons, Aaron Rodgers was with Nathaniel Hackett. He threw for 48 and 37 touchdowns. Yes, he had Davante Adams as well. Last year was an off-season, and he threw for 26 touchdowns. Rodgers has an extra game with a 17-game season and a fun set of weapons, including budding star Garrett Wilson.
10. Most Regular Season Rookie Receiving Yards – Jordan Addison +260
Addison is paired with Kirk Cousins, who has thrown for at least 4,265 yards each of the last three seasons. This team has moved on from T.J. Hockenson and Adam Thielen. They used a first-round pick on Addison, and he has a clearer path to opportunity than his classmates. Jaxon Smith-Njigba has the second-highest odds (+290), but he is sitting behind both D.K. Metcalf and Tyler Lockett.
Another Bonus*
11. AP NFL Defensive Rookie of the Year 2023-2024 – Will Anderson +400
The Texans traded their first-round pick to go acquire Anderson, knowing it is expected to be a top-five pick in 2024. This was a highly questioned move. It would not have been as questioned if they had used it to get C.J. Stroud. Anderson's competition is Jalen Carter, who is a defensive lineman and a project player in Tyree Wilson. Will Anderson will play early and have a bigger impact as an outside pass rusher? This is just too easy of a pick.