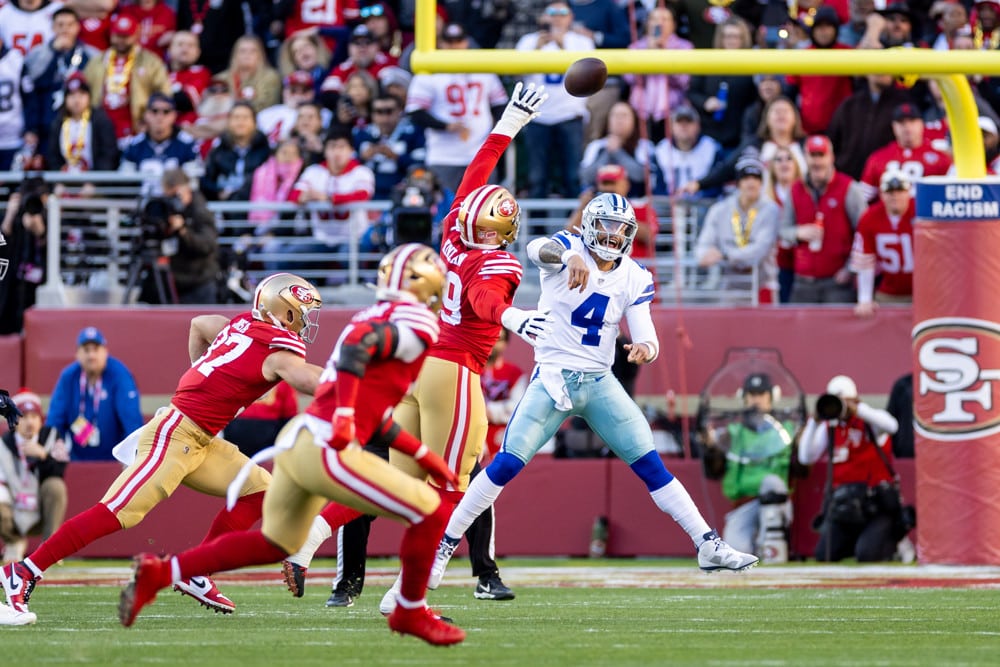 NFL training camps have started, and the season is right around the corner! Fantasy season is ramping up. We're all getting ready to bet on the Ravens in the preseason. Bets are being placed on team win totals, division winners, conference winners, and the Super Bowl winner.
Our friends over at DraftKings Sportsbook have been nice enough to provide an entire section labeled "team specials," where they offer everything from mixed team specials that cover any NFC East player to have 15+ rushing or receiving touchdowns to things like any AFC South player to do the same. They have each individual team's special props. Props like: Will the Arizona Cardinals Colt McCoy throw for 400+ yards in any game this season? Let's take a look at some of the ones I like the most and have the best odds to bet on.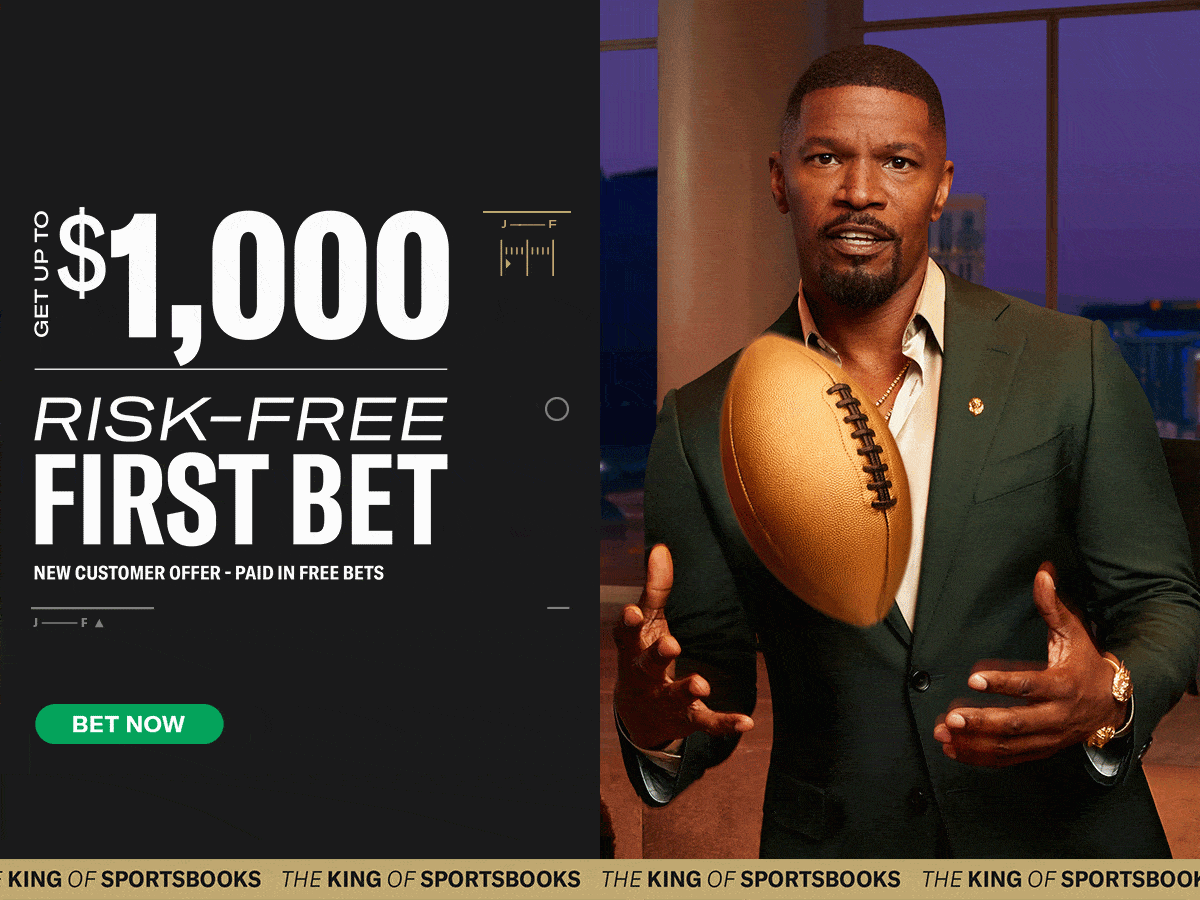 NFL 2023 – Team Specials and Parlay Props
Any AFC West Player to have 15+ Rushing or Receiving Touchdowns (+300)
Davante Adams is a name that jumps to mind quickly as we think about this prop. He's only hit this number once in his career, catching 18 touchdowns from Aaron Rodgers in 2020 while only playing in 14 regular season games. Last year, Adams caught 14 touchdowns from Derek Carr. With Darren Waller out of town, maybe Adams will catch just one more touchdown from Jimmy Garoppolo this year.
Travis Kelce is a threat when it comes to any number in the passing game. He surprisingly hasn't hit this number in his career yet. Over the last three seasons, Kelce has averaged 10.6 touchdowns per year. I'm not putting anything past this Chiefs' offense. Denver is the one team in the division. It's hard to make a case for someone to hit this. I think it would be a total surprise coming from a Bronco.
Over in Los Angeles, the opportunities are seemingly endless. Mike Williams, Keenan Allen, Austin Ekeler, and maybe even rookie Quentin Johnston if everything fell into place. Williams has seasons of ten and nine touchdowns but has missed at least one game in four of his six seasons. He's the most likely if ye can stay healthy, and he can officially take over that number one role. Watch out. At 3/1 with the talented ball catchers and passers in this division, it's worth a shot.
Chicago Bears – Justin Fields 1250+ Rushing Yards and DJ Moore 1000+ Receiving Yards (+280)
Justin Fields ran for 1,143 yards in the 2022 regular season while playing in just 15 games. All the off-season talk has been about how Fields needs to run less this season. However, that's not how I see things going. Fields is one of the most elite rushing quarterbacks we've ever seen. He broke Michael Vick's single-game rushing record. He joined Vick and Lamar Jackson as the only three quarterbacks to ever run for over 1,000 yards in a single season.
One thing that will help both of these guys hit this number is the lack of pass catchers the Bears have brought in. They acquired Chase Claypool last season for what turned into the 32nd overall pick, who only had one game over 29 receiving yards in his seven games with the Bears. Claypool is also on the PUP list to start training camp. Darnell Mooney and tight-end Cole Kmet are the only ones who would take many other targets.
Enter DJ Moore. Moore was acquired pre-draft as part of the deal that sent the #1 overall pick to the Panthers. He comes in as the surefire #1 target for Fields. Moore has gone over 1,000 yards in three of his last four seasons. When Fields is throwing, it'll be to Moore. When it's not to Moore, he's going to be breaking off huge runs to help hit both of these numbers.
Cincinnati Bengals to Score 1+ Touchdown in Every Game (-135)
The Bengals averaged 26.5 points per game in 2022, with 17 points against the Ravens in week five being their lowest amount scored in any game. The Bengals only played in 16 games officially, but even in the game vs. the Bills that was canceled after the Damar Hamlin injury, the Bengals had already scored a touchdown.
The core of their offense returns, with Samaje Perine being the most notable departure. With Zac Taylor calling the plays, Joe Burrow under center, and Ja'Marr Chase out wide, I don't see many teams slowing the Bengals down. Their division, that's known for its strong defenses, continues to beef up its offenses and couldn't slow the Bengals down much last year.
Dak Prescott to Throw for 400+ Yards in 3+ Games (+650)
Kellen Moore is out as offensive coordinator, and Brian Schottenheimer is in. Head Coach Mike McCarthy is expected to take over the play-calling duties in Dallas. The short curl/hitch routes that were often part of the Moore offense are expected to be ditched for more hitting receivers on the run type of plays. Hitting receivers on the run should lead to more yards per play and leaning on the play action in hopes of opening up the offense.

Prescott didn't hit the 400-mark in any game last season, missing five games due to injury. However, he showed the ability to do so in 2021, where he had two games over the 400 mark and a game against the Raiders, where he checked in at 375. In 2020 Prescott only played in five games, throwing for over 400 yards in three of those five, including 502 against the Browns.
Injuries and the new offense are the biggest concerns, of course, but at 6.5/1 for a quarterback more than capable of having huge games. Sign me up! For the odds, this is one of my favorite team specials bets on the board.
Garrett Wilson to Have 175+ Receiving Yards in Any Game (+175)
In week 13 of the 2022 NFL season, Garrett Wilson caught for 162 yards in a game with Mike White at quarterback. Garrett Wilson's new quarterback for 2023 is Aaron Rodgers. I feel like I don't need to make much more of an argument than this alone. All you are asking for Wilson to do is have one great game.
We've seen Rodgers do this when he has a top talent at the wide receiver position. In 2021 he targeted Davante Adams 16 times, who caught 11 passes for 206 yards that day. In 2020 Adams caught for 173 against the 49ers. Rodgers has a shiny new toy, who is good. The quarterback still has plenty left in the tank, and I foresee Wilson hitting at least one game of 175 yards.