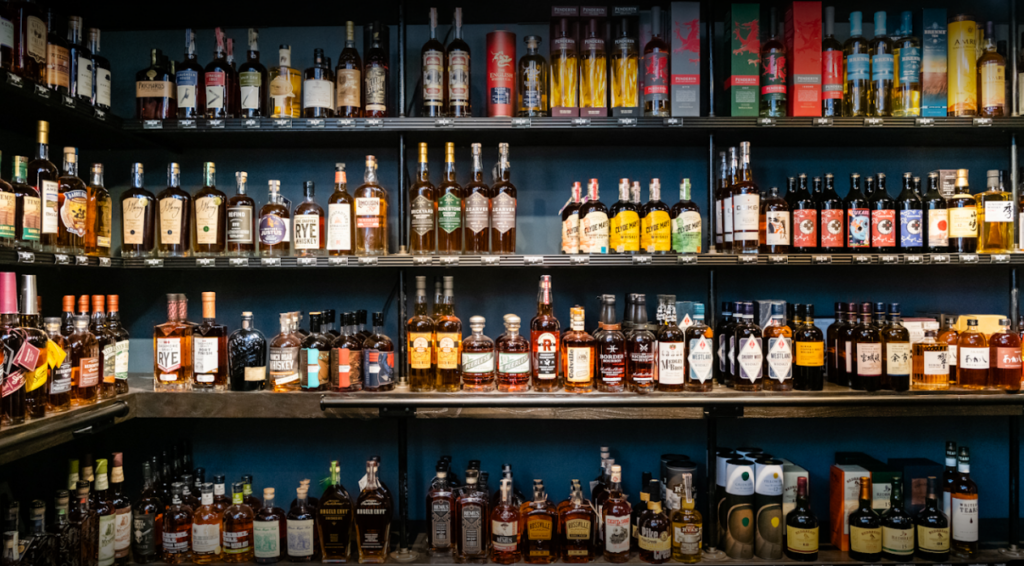 Next time you're in Minnesota around the Minneapolis area, do yourself a favor and stop in at Ace Spirits. On the anniversary of Old-Fashioned Football's launch into the podcast world, we're joined by Ace Spirits owner Luke Castle to talk football, whiskey, and much more.
What makes Ace Spirits so unique? There's too much to list, but for starters, you can order online and have it shipped to your door! That's right, you don't have to be in Minnesota, you can order online today! Check out their website at AceSpirits.com to see what specials they're offering today.

Luke Castle, Owner Of Ace Spirits, Talks Football And Whiskey | Old-Fashioned Football (Ep. 57)
It's not just specials they offer though. As a bourbon enthusiast, Luke grew his collection, his passion, before opening his own store. The most unique thing about being able to order online is that you can get single barrel select offerings. Luke walks us through the barrel select process, as well as some that they have in stock right now.
He talks about some of his favorites, to drink neat and to have in an Old-Fashioned. Afterall, this is Old-Fashioned Football! Speaking of football, Luke also gives his thoughts on the current state of the Vikings as a Vikings fan.
Last, Luke gives out a bottle you should go order right now, because it is just that good. Don't hesitate to check out Ace Spirits today.
Time Stamps
(Times subject to change based on regional ads)
5:38 – Guest Introduction
6:34 – Luke's thoughts on Dalvin Cook/Alexander Mattison
8:20 – Luke's thoughts on Kirk Cousins
10:06 – Expectations for the Vikings this year
12:04 – From bourbon enthusiast to store owner
14:27 – Direct to consumer shipping
16:46 – How the barrel select process works
25:31 – Some current barrel selects in stock
31:11 – Running the Store
32:52 – Favorite whiskey in an Old-Fashioned
34:49 – Current Sales
40:38 – Ace Spirits App coming soon
45:00 – One thing everybody should go order now
49:06 – Nascar Gambling Podcast
51:57 – Listener Question

Don't forget to follow all our social media pages, including Old-Fashioned Football's Youtube, Old-Fashioned Football's Twitter, and of course, JMark and Mir's Twitter as well. Also, make sure you DM us any questions you have, whether it's fantasy football, NFL opinions, or whiskey!