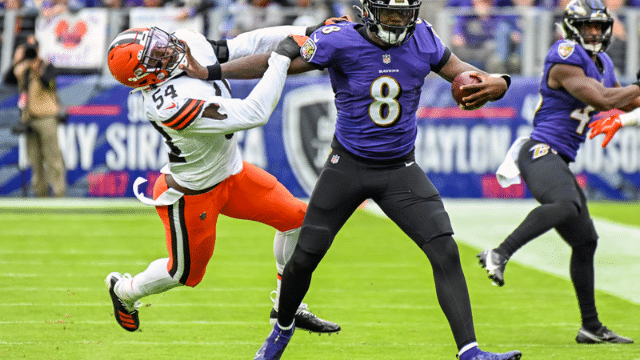 SGPN is back with our 2023 NFL Week 1 Best ATS Bets! We are 49 days away from kicking off the 2023 NFL Season. The dog days of summer are dwindling, and our cravings for NFL betting are growing stronger and stronger by the day. In this article, we'll attack some of the best low-hanging fruit available for NFL Week 1. We will look to profit on some awesome betting lines before they shift to less favorable odds and spreads.
Be sure to follow the Sports Gambling Podcast on Twitter for the most up-to-date picks and NFL 2023 Season Hot Takes @GamblingPodcast. We'll be here through the remainder of the offseason with the best picks in the industry! You won't want to miss what we have cooking, whether it be our Best Bets, Parlays, or Picks to avoid. Come ride with us!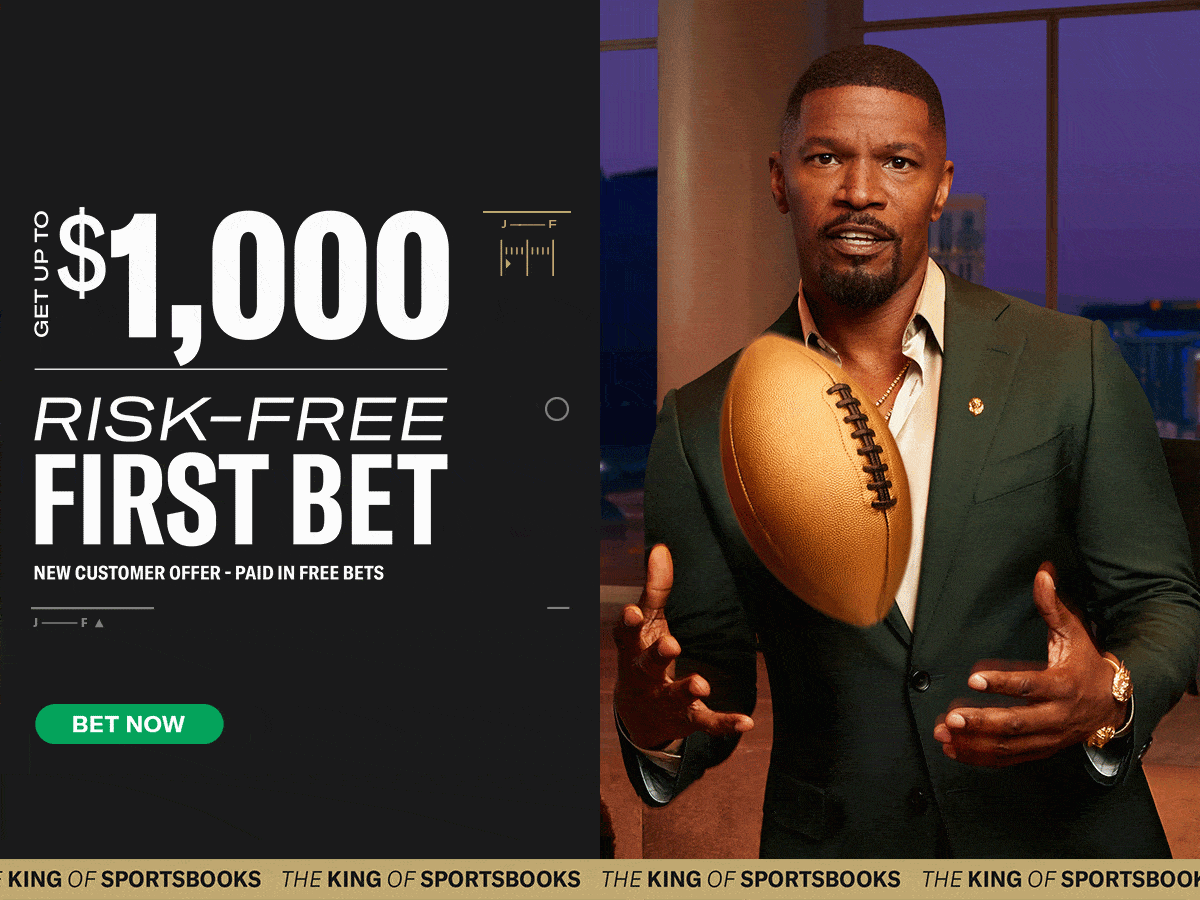 2023 NFL Week 1 Best ATS Bets
Baltimore Ravens (-9) vs. Houston Texans @ -110
While this larger spread may feel more dangerous to attack early in the season, you should find solace in the fact that the Texans have NEVER won in Baltimore. While the Texans don't travel well to Maryland, you should also take into consideration that John Harbaugh is 14-2 at home against rookie quarterbacks. The Texans have made some nice moves on paper to rebuild the roster and, specifically, the offense.
However, the Ravens and Harbaugh will be too tough a test this early in the season for newly drafted first-round pick C.J. Stroud. This game feels closer to a fourth preseason game rather than a heated Week 1 matchup. I expect Lamar Jackson to torch the Houston Texans under the new Todd Monken offense.
Lamar threw for three passing touchdowns to open the 2022 season against the Jets, and the Ravens won 24-9 at home. We could easily see him top that production under their new offense that will look to pass the ball more. It's a good tune-up game for Baltimore. Expect to see the Ravens run up the score a bit. I would consider taking this number up to -13.5. I see the Ravens winning anywhere from 14-20 points.
Washington Commanders (-6) vs. Arizona Cardinals @ -110
The Arizona Cardinals are rebuilding, and the 2023 season won't start well for them on the road against a stiff Commanders' defense. We're not certain who the quarterback will be for the Cardinals in this NFL Week 1 matchup, but I won't be putting any money on Kyler Murray making a full health return by that date.
Even if he was ready to go, there's little upside to starting him against the tough defensive line of Washington. Whatever QB starts for Arizona will be running for their life all four quarters in week 1. I also expect the Commanders' offense to be better than they are on paper and perceived by the public. The team brought in Eric Bienemy as their new offensive coordinator and assistant coach.
Bienecy comes in with great offensive prowess and play-calling ability. The team will be starting sophomore QB, Sam Howell. I believe Bienemy will have a great game plan in place that will feature his best weapons in Terry McLaurin, Jahan Dotson, Antonio Gibson, and Brian Robinson. The combination of a refreshed Washington offense and a trembling Arizona roster gives me the confidence to select the Commandos to win by a touchdown or more.

Chicago Bears (-3) vs. Green Bay Packers @ +100
I'm not sure why this spread is so close when the Packers' offense is so bleak and the Bear's offense is significantly upgraded through the offseason. The Bears scored five fewer total touchdowns than the Packers last season with little to no talent at receiver, injuries at running back, and a quarterback in Justin Fields who could barely count to "Two Mississippi" before landing on his back or having to improvise behind the line of scrimmage.
Chicago upgraded their offensive line, traded for DJ Moore and Chase Claypool, and brought back Darnell Mooney and Cole Kmet to form a complete offense. On the other hand, the Packers have lost another Hall of Fame QB to the New York Jets and are left with Jordan Love and an odd cast of characters at receiver.
While I like some of the talents on the Packers' offense, it's too hard to trust Jordan Love to help this team put up many points in Week 1. The Bears' defense wasn't amazing last season, but they also made key additions in the offseason by adding linebackers T.J. Edwards and Tremaine Edmunds. Look for Chicago to change the narrative in this heated rivalry early next season; they've heard enough of the Packers and Aaron Rodgers "Owning" Chicago.
Minnesota Vikings (-6.5) vs. Tampa Bay Buccaneers @ -115
The Minnesota Vikings should be bigger favorites in this game, and this is a number that I expect to climb the closer we get to Week 1. This is truly a Week 1 best bet to attack as soon as possible. The Vikings have an explosive offense, and the Buccaneers have downgraded significantly after the retirement of Tom Brady.
While Brady wasn't super effective down the stretch last season, you can't argue that Baker Mayfield or Kyle Trask will be better than one of the greatest QBs of all time, despite any gaps in age. The Buccaneers have a respectable defense and may even have a leg up in the pass rush against Minnesota. However, the downfield ability of Minnesota is too strong to deny against the spread at this time. I could easily see them winning by multiple touchdowns, let alone one.
The Vikings added WR Jordan Addison in the draft and traded for TE T.J. Hockenson during last season. While they did let Dalvin Cook depart to greener pastures, I trust the Vikings' offense way more than Tampa Bay, especially at home. This is an easy pick 49 days prior to kickoff, don't expect the number to be so friendly days before kickoff. The time to attack is now!
Philadelphia Eagles (-4.5) @ New England Patriots @ -110
This last NFL Week 1 ATS pick is another example of misplaced math by the sportsbooks. The Eagles were one of the top-scoring teams in the NFL last season. The Eagles' defense has also been one of the best through the last two seasons. They could easily knock down the front door on the Patriots in this opening game.
The Eagles are a class above New England at this time, and I will trust them to handle business on the road. Mac Jones could put the Patriots in bad situations throughout this matchup, as he threw for just 14 touchdowns and 11 interceptions through 14 starts last season.
The Patriots added JuJu Smith-Schuster to their WR group, but that doesn't feel like a huge advantage card to play against an Eagles defense that allowed the fewest passing yards last season. I would suggest taking some side action in this game with the Eagles' ML for each quarter; I don't see this matchup being close at all.