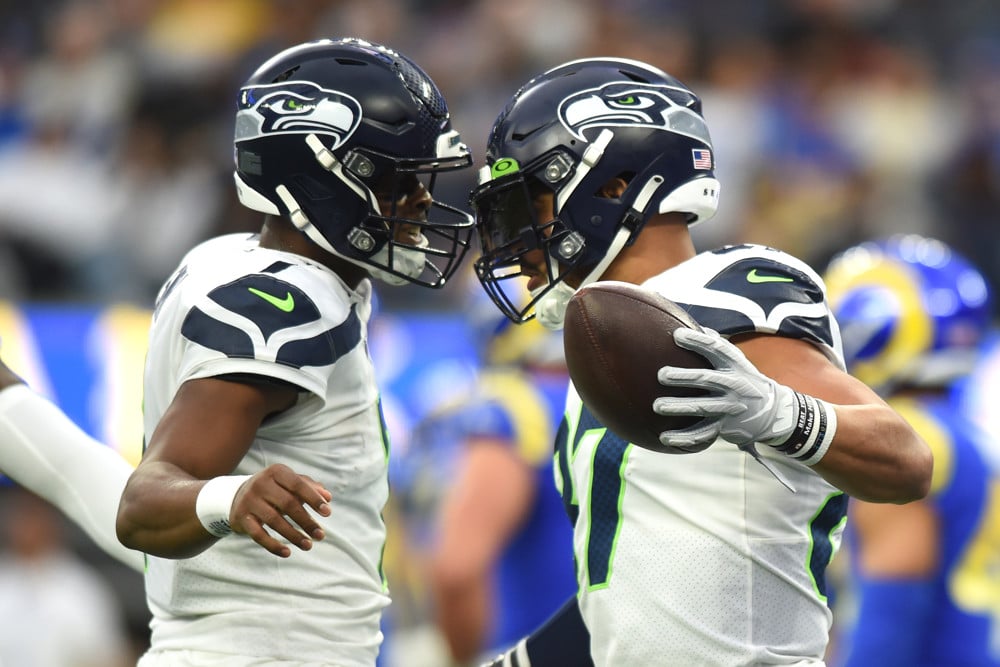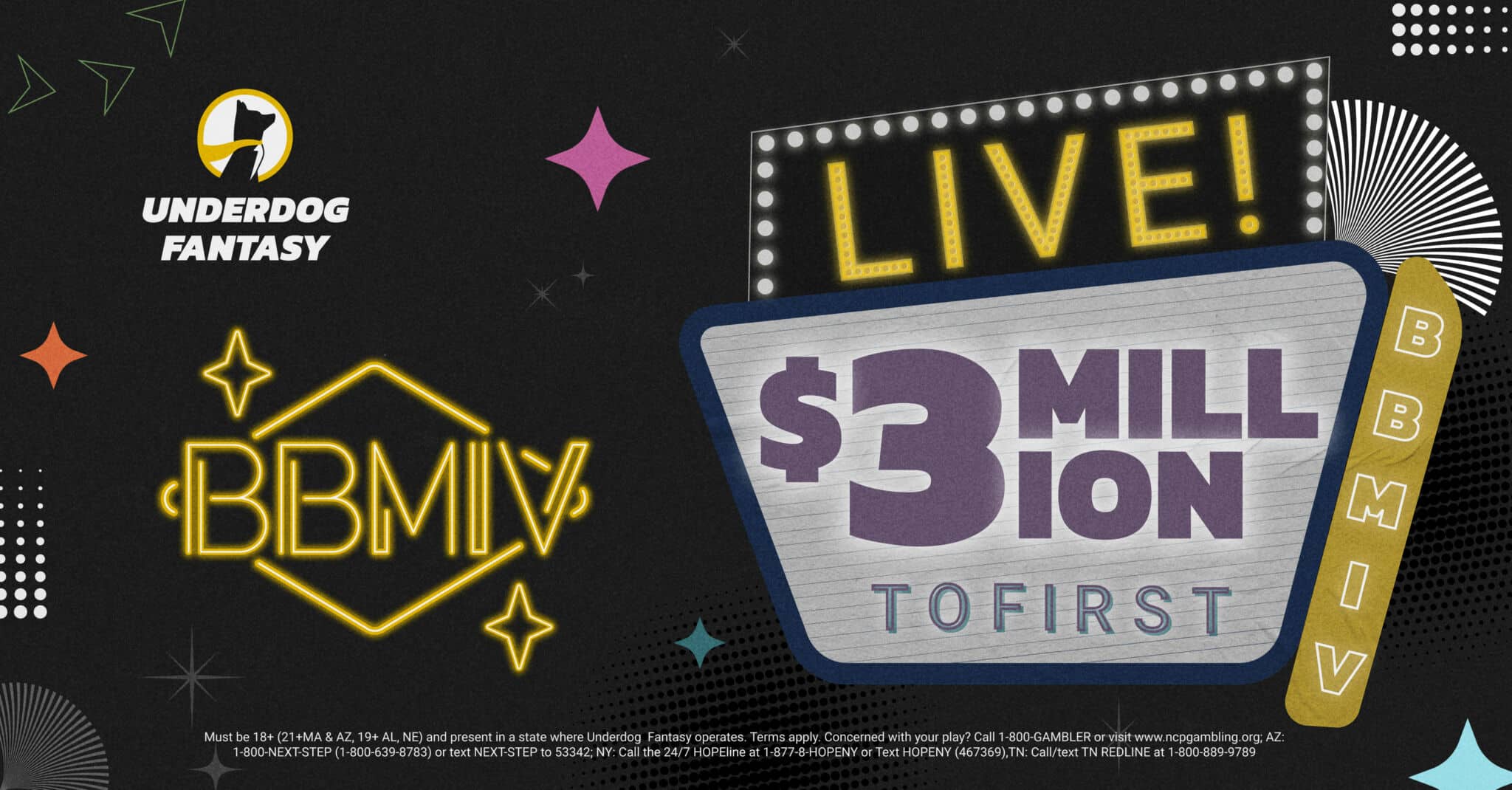 NFL Futures: Highest Scoring Team & Lowest Scoring Team
The guys (@GamblingPodcast) continue their NFL Futures podcast series giving their picks for the NFL highest and lowest scoring teams this season. Plus they react to the news that Daniel Snyder is officially no longer the owner of the Washington Commanders.
It's banner raising season 🏆

2023 Mock Draft Champion @seantgreen pic.twitter.com/FahTzRf1R7

— Sports Gambling Podcast ™ (@GamblingPodcast) July 21, 2023
0:00 Intro
Dan Snyder has been officially removed from the front office of the Washington Commanders. There is a rumor that they may completely rebrand the team and come up with another name, again.
9:09 NFL Highest Scoring Team
The Cardinals and Colts kick things off with the highest odds to be the highest scoring team, both at 200-1. Arizona brings minimal hope as they will be quite limited, and the Colts have some promise due to their weak division but still the situation looks bleak.
Something to consider about this bet is that whoever has the most points is likely to have the MVP. You can probably get better odds on betting the MVP than the team to have the most points, such as with the Bengals and Joe Burrow.
One team to watch for with high odds is the Titans at 110-1. They still have Derrick Henry and have a solid receiving core with Hopkins and CHIG. Overall, their team is solid and at this price it is worth it to take a shot as they have a chance to replicate their 2020 season. At 80-1, the Rams aren't a bad pick due the genius of McVay and their at times porous defense. If you for some reason believe in Derek Carr, the Saints can be a good play as they have a fairly weak schedule.
Detroit is a viable candidate for the highest scoring team as they were 5th last year and their offense took a step forward while their defense is suspect. As chalky as it is, the Chiefs at 5-1 is still a good price to get in on.
35:09 NFL Lowest Scoring Team
For high power teams like the Chiefs, Bengals, and Eagles, the only realistic situation is if their quarterback goes down and they don't have a good backup, unfortunately. For how unlikely this is, its not worth it to bet on. Seattle though, struggled to score points later on in the year last season and could potentially repeat this last year. At 22-1, the Raiders have enough variables to slip in points if the situation blows up.
The chalk in this bet is not as enticing as there is a likelihood for so many teams that they have issues scoring and they are all at similar prices.
46:40 NFL Least Points Allowed
Houston is an interesting take for least points allowed as Demeco Ryans can really get this defense rocking which has strong young talent. In addition, when teams aren't great offensively, their opponents will have less reason to score a hefty number of points. The Packers should have a strong defense combined with an offense that will try to use up the clock often. Denver was in an awful situation in terms of coaching, if this can improve their defense can show out and bring them closer to having an already low average points let up per game.
1:03:10 NFL Futures Best Bets
Highest Scoring:
Kramer: Titans 110-1, Falcons 45-1, Chargers 16-1, Lions 14-1
Sean: Chiefs 5-1, Rams 80-1 Titans 110-1
Lowest Scoring:
Kramer: Jaguars 60-1, Raiders 22-1
Sean: Falcons 20-1, Raiders 22-1, Seattle 70-1
Least Points Allowed:
Kramer: Dolphins 20-1, Packers, 25-1, Houston 70-1
Sean: Houston 70-1, Bucs 60-1, Broncos 20-1
NFL Highest Scoring Team Odds
| | | |
| --- | --- | --- |
| Conf | Team | Odds |
| AFC | Kansas City Chiefs | 500 |
| NFC | Philadelphia Eagles | 600 |
| AFC | Buffalo Bills | 850 |
| AFC | Cincinnati Bengals | 850 |
| NFC | Dallas Cowboys | 1200 |
| NFC | San Francisco 49ers | 1400 |
| NFC | Detroit Lions | 1400 |
| AFC | Los Angeles Chargers | 1600 |
| NFC | Minnesota Vikings | 1800 |
| NFC | Seattle Seahawks | 1900 |
| AFC | Baltimore Ravens | 2000 |
| AFC | New York Jets | 2000 |
| AFC | Jacksonville Jaguars | 2000 |
| AFC | Miami Dolphins | 2000 |
| AFC | Denver Broncos | 4000 |
| AFC | Las Vegas Raiders | 4000 |
| NFC | Chicago Bears | 4000 |
| NFC | New Orleans Saints | 4500 |
| NFC | Atlanta Falcons | 4500 |
| NFC | New York Giants | 5000 |
| AFC | Cleveland Browns | 5000 |
| AFC | Pittsburgh Steelers | 7000 |
| AFC | New England Patriots | 7000 |
| NFC | Los Angeles Rams | 8000 |
| NFC | Carolina Panthers | 9000 |
| NFC | Green Bay Packers | 11000 |
| NFC | Washington Commanders | 11000 |
| AFC | Tennessee Titans | 11000 |
| AFC | Houston Texans | 11000 |
| NFC | Tampa Bay Buccaneers | 13000 |
| AFC | Indianapolis Colts | 20000 |
| NFC | Arizona Cardinals | 20000 |
NFL Lowest Scoring Team Odds
| | | |
| --- | --- | --- |
| Conf | Team | Odds |
| NFC | Arizona Cardinals | 650 |
| NFC | Tampa Bay Buccaneers | 1000 |
| NFC | Green Bay Packers | 1100 |
| AFC | Houston Texans | 1100 |
| AFC | Indianapolis Colts | 1100 |
| NFC | Washington Commanders | 1200 |
| AFC | Tennessee Titans | 1200 |
| NFC | Los Angeles Rams | 1400 |
| NFC | Carolina Panthers | 1400 |
| AFC | New England Patriots | 1500 |
| AFC | Pittsburgh Steelers | 1800 |
| NFC | Atlanta Falcons | 2000 |
| AFC | Las Vegas Raiders | 2200 |
| NFC | Chicago Bears | 2200 |
| NFC | New Orleans Saints | 2200 |
| NFC | New York Giants | 2200 |
| AFC | Cleveland Browns | 2200 |
| AFC | Denver Broncos | 2500 |
| AFC | Baltimore Ravens | 5500 |
| AFC | Miami Dolphins | 5500 |
| AFC | New York Jets | 6000 |
| AFC | Jacksonville Jaguars | 6000 |
| NFC | Detroit Lions | 6500 |
| NFC | Minnesota Vikings | 6500 |
| NFC | San Francisco 49ers | 7000 |
| AFC | Los Angeles Chargers | 7000 |
| NFC | Seattle Seahawks | 7000 |
| NFC | Dallas Cowboys | 8000 |
| AFC | Buffalo Bills | 13000 |
| AFC | Cincinnati Bengals | 15000 |
| NFC | Philadelphia Eagles | 20000 |
| AFC | Kansas City Chiefs | 40000 |
NFL Least Points Allowed
| | | |
| --- | --- | --- |
| Conf | Team | Odds |
| NFC | San Francisco 49ers | 600 |
| AFC | Baltimore Ravens | 900 |
| NFC | Philadelphia Eagles | 1200 |
| AFC | Buffalo Bills | 1200 |
| AFC | New York Jets | 1200 |
| AFC | Pittsburgh Steelers | 1200 |
| NFC | Dallas Cowboys | 1400 |
| AFC | Jacksonville Jaguars | 1400 |
| NFC | New Orleans Saints | 1600 |
| AFC | Cincinnati Bengals | 1800 |
| AFC | New England Patriots | 1800 |
| AFC | Miami Dolphins | 2000 |
| AFC | Denver Broncos | 2000 |
| NFC | Atlanta Falcons | 2000 |
| AFC | Cleveland Browns | 2000 |
| AFC | Los Angeles Chargers | 2500 |
| NFC | Carolina Panthers | 2500 |
| NFC | Green Bay Packers | 2500 |
| NFC | Seattle Seahawks | 2800 |
| NFC | Washington Commanders | 2800 |
| AFC | Tennessee Titans | 2800 |
| AFC | Kansas City Chiefs | 3500 |
| NFC | Detroit Lions | 4000 |
| NFC | New York Giants | 4000 |
| NFC | Chicago Bears | 5000 |
| NFC | Los Angeles Rams | 5000 |
| NFC | Tampa Bay Buccaneers | 6000 |
| AFC | Indianapolis Colts | 6500 |
| AFC | Houston Texans | 7000 |
| NFC | Minnesota Vikings | 13000 |
| AFC | Las Vegas Raiders | 15000 |
| NFC | Arizona Cardinals | 15000 |
Podcast Transcription