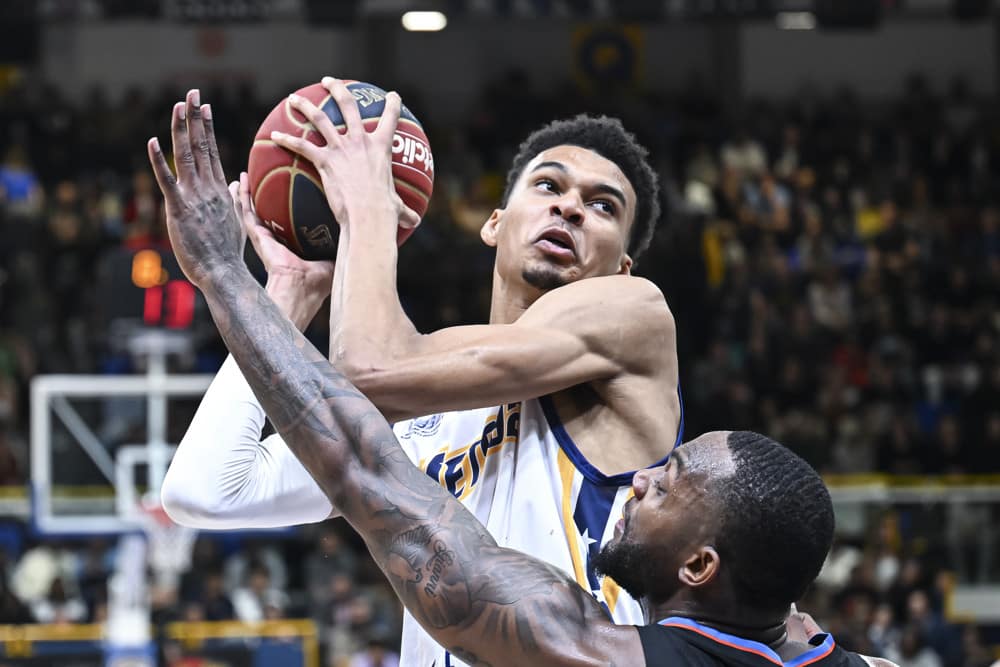 The 2023/24 NBA rookie class is one of the most anticipated ones we've encountered for quite a while. This is due mainly to the big Frenchman, Victor Wembanyama, but it's by no means a one-horse race for the 2024 NBA Rookie of the Year award. Not only is this year's draft class deep, but last year's #2 overall pick, Chet Holmgren, impressed this summer after missing all last season. Here's a recap on how the top rookies did at this year's NBA summer league and whether or not you should target them when your fantasy basketball draft rolls around.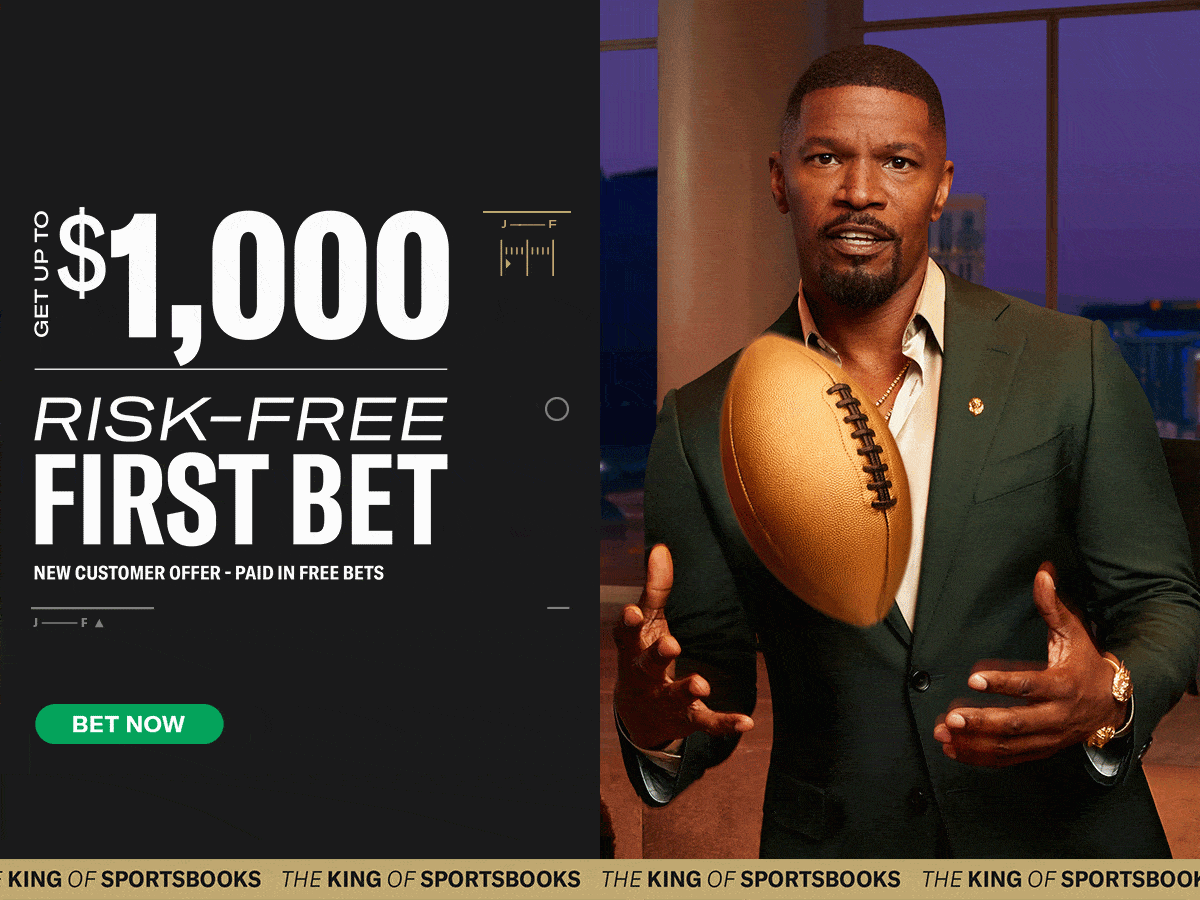 2023 NBA Summer League Recap – Evaluating the Rookies
Victor Wembanyama – San Antonio
18.0 PPG, 10.0 RPG, 1.5 APG, 0.5 SPG, 4.0 BPG (Las Vegas, two games)
We'll first address the 7′ 4 French elephant in the room- Victor Wembanyama. While there are few sure things in sports, the #1 overall pick in the NBA draft traditionally pans out more often than not. After sitting out the California Classic Summer League, Wemby made his NBA summer league debut in Las Vegas with the Spurs.
After a so-so first game, he showed his true potential in his second contest. He put up 27 points, 12 rebounds, and three blocks. The Spurs had seen enough, and his summer was done. While how much rope Gregg Popovich will give him during the regular season – and how many games he'll sit out for 'maintenance' – is still unknown, he's obviously a must-draft this fall in fantasy basketball.
Chet Holmgren – Oklahoma City
16.5 PPG, 9.8 RPG, 2.0 APG, 1.0 SPG, 3.5 BPG (Las Vegas and Salt Lake City, four games)
Wembanyama isn't the only seven-foot beanpole set to make his NBA debut this fall. Last year's #2 overall pick Chet Holmgren is primed for action after missing all of last year with a foot injury.
He played in two summer leagues with Oklahoma City this summer and acquitted himself quite well, especially defensively. He got better as the summer went along, playing better in Las Vegas than in Salt Lake City, which is encouraging. His thin frame and injury risk is concerning. In fantasy basketball, he should be able to bring you defensive stats and boards when he suits up.
Brandon Miller – Charlotte
15.2 PPG, 6.8 RPG, 3.4 APG, 1.2 SPG, 0.8 BPG (Las Vegas and Salt Lake City, five games)
This year's #2 overall pick played in the same two summer leagues as Holmgren, with less promising results than Chet's. His stat line shows a bit of what he can bring you in fantasy. This is a bit of everything. However, he struggled with his shot this summer, especially from deep. Miller barely cracked the 30% mark. But he did earn plaudits for his defense and passing ability.

Scoot Henderson – Portland
Amen Thompson – Houston
I'm grouping the #3 and #4 picks from this June's draft, Scoot Henderson and Amen Thompson, together. This is not just because they were drafted back-to-back but because, improbably, they both got injured in their first summer league game, which happened to be against one another. While neither injury is expected to be long-term, both got shut down for the summer. We didn't see enough of them in the summer to make a call on them. But both are surely intriguing enough to take flyers on when your fantasy draft rolls around.
Cam Whitmore – Houston
19.3 PPG, 5.2 RPG, 2.0 APG, 2.5 SPG, 0.5 BPG (Las Vegas, six games)
Houston's other first-round draft pick, Cam Whitmore, did appear in all six of their summer league games in Las Vegas. He did lead Houston to the 2023 NBA 2K24 Summer League championship game. He was named the league's MVP. Originally projected to be drafted in the top 10, Houston was thrilled when he fell to #20 and snapped him up.
His NBA-ready body and athleticism were on display in Vegas, but so too was his penchant for turnovers and not much passing. With plenty of players theoretically ahead of him on the Rockets' depth chart come the opening of training camp, you'll probably have to take a wait-and-see approach to him in fantasy basketball.
Keyonte George – Utah
18.7 PPG, 3.7 RPG, 5.3 APG, 1.3 SPG, 0.2 BPG (Las Vegas and Salt Lake City, six games)
The Utah Jazz may have gotten themselves a gem at pick #16 in teenage point guard Keyonte George. At 6-4, he has great size for the position and played quite well in both of the team's summer leagues this year before injuring his ankle.
Las Vegas is where he really excelled, averaging 22 points and six assists, earning his way onto the 2023 NBA 2K24 Summer League All-Tournament First Team. He won't turn 20 until the NBA season is already underway, and he has a few veterans to leapfrog ahead of him, so like Whitmore, he should be a wait-and-see fantasy pickup.