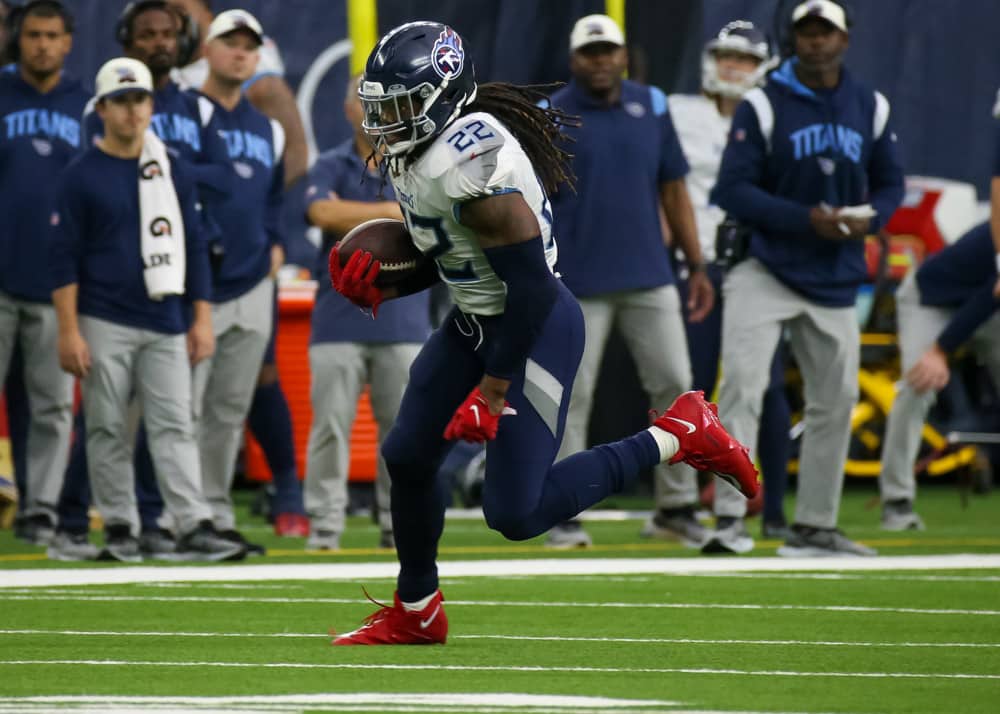 The NFL season is quickly approaching! Not only is it time to start placing your futures bets, but also time to predict your fantasy football outcomes. Predicting fantasy football is a lot like predicting prop bets. Maybe you find yourself wondering where the best place to get down on props bets is. Luckily, we have the answer. Underdog Fantasy has a slew of prop bets that you can get down on. Let's take a look at the 2023 Underdog Fantasy rivals running backs and break down our best bets.
Underdog Fantasy offers "Rivals" bets under their "Pick'em" section. If you select NFLSZN, you'll see a ton of options pitting players against each other in passing, receiving, and rushing yards. For example, you can pick whether Joe Mixon or Kenneth Walker will have more rushing touchdowns.
Will Dameon Pierce or Travis Etienne have more rushing touchdowns? Will Derrick Henry or Jonathan Taylor have more rushing yards? Taylor even gets a +25-yard advantage. Let's break down the best bets on Underdog Fantasy for running back rivals.
Click HERE to go to Underdog and use promo code SGPN for a 100% deposit bonus of up to $100.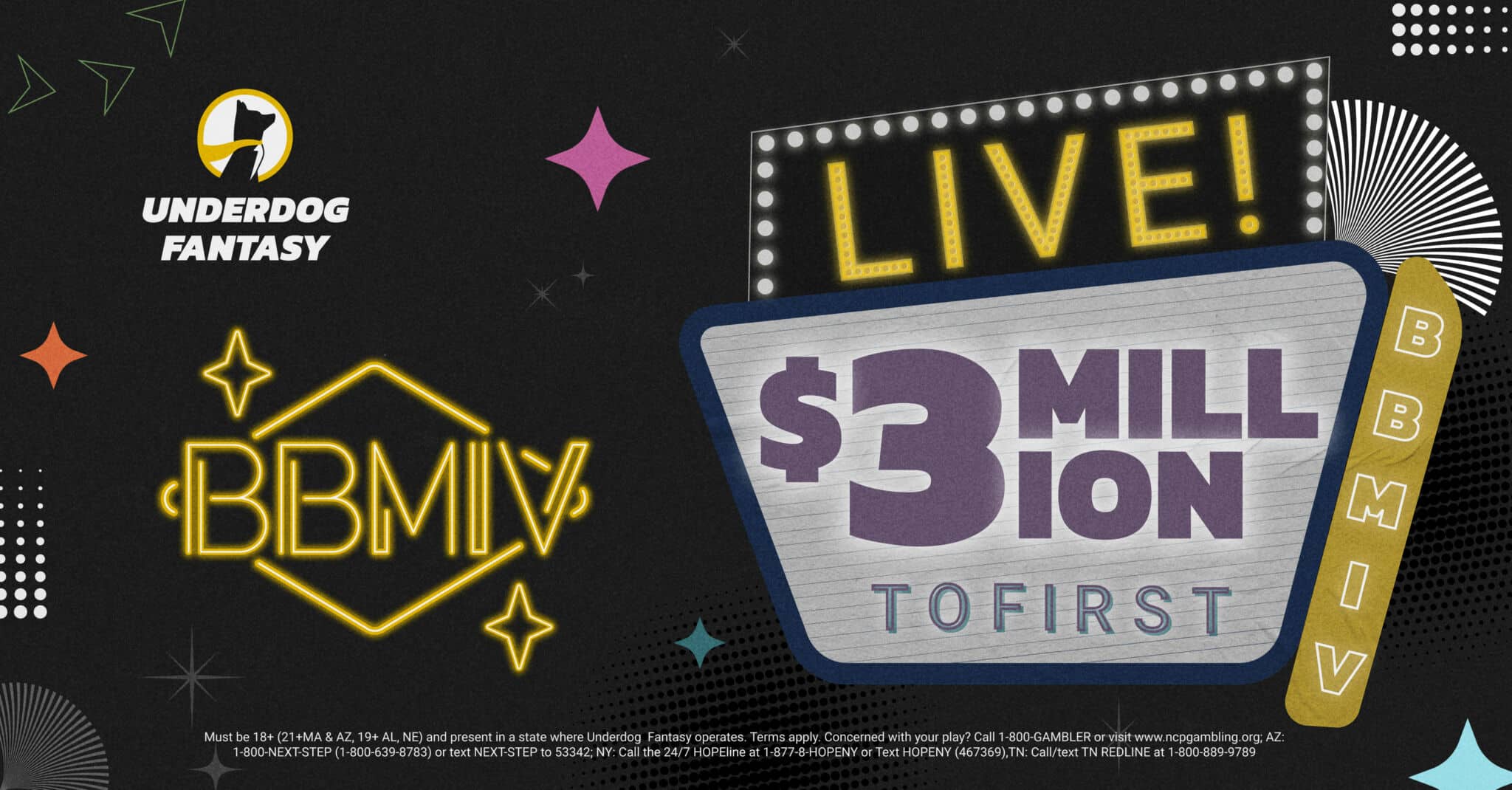 2023 Underdog Fantasy Rivals Running Backs: Best Bets On Underdog Fantasy For Running Back Rivals
Total rushing yards: Derrick Henry vs. Jonathan Taylor (+25)
In 2021 Derrick Henry got hurt, and Jonathan Taylor rushed for 1,811 rushing yards. In 2022, Jonathan Taylor got hurt, and Derrick Henry rushed for 1,538 yards. Both of these guys are work horsebacks for their team, but which will win the Underdog Fantasy rivals running backs bet?
Both running backs have an interesting situation this year. Is there a quarterback controversy for Henry? Will Tannehill be the quarterback all year, or will the Titans turn the reigns over to Will Levis? Either way, the offense doesn't just have to focus on Henry as of Sunday, the 16th. The Titans have signed De'Andre Hopkins to help them in the receiving game.
On the other hand, Taylor may be in a backfield with Anthony Richardson. That should be great news for the offense. However, with his rushing ability, it may cut into Taylor's workload. Henry is the vet, and Taylor is the young guy. However, Henry is still a machine that the Titans will rely on non-stop.
Pick: Derrick Henry (-25 yards)
Total rushing yards: Cam Akers (+25) vs. Austin Ekeler
I threw this one in for my Underdog Fantasy rivals running back bets because it seems obvious. However, it may not be as obvious as it seems. Cam Akers has had an injury history. Between being injured and falling out of favor with the Rams, he only compiled 786 yards last year. Therefore, taking Ekeler, who had 916 yards last year, seems like an easy choice.
However, is it as easy? Considering this for the best bets on Underdog Fantasy for running back rivals seems like one of the best bets. Ekeler hasn't been happy, though. Will that impact his yardage? Plus, Ekeler's value is great at running back, but his receiving yards make him such a valuable back.
I wrestled with this one. However, I think Cam Akers will be in a timeshare in the Rams' backfield. Kyren Williams is still there, who Sean McVay reportedly loves. They brought in Sony Michel, who isn't a starting running back but does take yardage away. Then, the Rams drafted Zach Evans. Ekeler does have Isaiah Spiller and Josh Kelley. However, his skill far outshines both of those.
Pick: Take the obvious choice: Austin Ekeler (-25 yards)
Total Rushing Touchdowns: Joe Mixon (+0.5) vs. Kenneth Walker
Next on the list of Underdog Fantasy rivals running backs is a touchdown prop. Will Joe Mixon score more touchdowns this year than Kenneth Walker? Your instincts may tell you to take Joe Mixon just because he's on a better offense. However, that doesn't always equal more touchdowns, especially for the running back.
Last year, Walker had nine rushing touchdowns, and Mixon only had seven. Walker also had eighteen more rushing attempts than Mixon. Circumstances have changed for both of these guys, though. Walker will not have to hold off Zach Charbonnet and Kenny McIntosh, two rookie running backs on the team. I could also see them getting Jaxon Smith-Njigba involved in some sweeps around the goal line.
Mixon also has a new running back to compete with in rookie Chase Brown. However, he no longer has to compete with Samaje Perine. Last year, Perine took six rushing touchdowns from Mixon. I don't expect Brown to take that many. Not to mention, Mixon just took a pay cut to ensure he stays on the Bengals. This feels like a Mixon-season loading, so I'll take his side on the Underdog Fantasy rivals running backs bet.
Pick: Joe Mixon (+0.5)
Total Rushing Yards: Rhamondre Stevenson vs. Aaron Jones (+50)
This is an interesting Underdog Fantasy rivals running backs matchup. Both of these running backs will need to be leaned on in order to help their offenses. The only difference is Stevenson seems to have sole ownership of the running game for the Patriots, while Jones splits carries with A.J. Dillon.
Does it matter, though? Last year Stevenson ran for 1,040 yards on 210 carries. Jones had 1,121 on 213 carries. The aforementioned Dillon had 770 yards on 186 carries. Will Dillon get more carries this year and eat into Jones' production? The efficiency says they'll want to keep feeding Jones.
How about Stevenson? Will he continue to be a workhorse for the Patriots, and can they put together enough other offensive pieces so that the defense doesn't just key in on him? Both of these guys are talented runners either way. However, for this one, I have to take the 50 extra yards given to Jones.
Pick: Aaron Jones (+50 rush yards)
Total Rushing Touchdowns: Jonathan Taylor vs. Bijan Robinson
Just go ahead and thank Underdog Fantasy for offering the Underdog Fantasy rivals running backs matchup of Jonathan Taylor vs. Bijan Robinson. Look, I know there's a lot of hype behind Bijan Robinson, and for good reason. I also know I already said if Anthony Richardson starts, he could eat into some of Taylor's production.
It doesn't matter on this one. Jonathan Taylor had 18 rushing touchdowns two years ago when he was healthy. While Robinson is talented and will likely have a decent year, let's not forget this Falcons' offense. It wasn't exactly a powerhouse last year, and Desmond Ridder takes over this year. The Falcons also still have Tyler Allgeier, who was a 1,000-yard rusher last year. They also have Caleb Huntley and Cordarelle Patterson, who can still get some touches.
Pick: This one is easy – Jonathan Taylor. 
Quick Parlay Builder on Underdog Fantasy Rivals Running Backs Matchups
Those are some of the picks for the top rival running back matchups. However, let's take some of them and mix them with a couple of others I like to make a parlay.
Underdog Fantasy will let you know to parlay up to five picks, and you'll win 20 times your money if they all hit. Or you can take insurance, and if four of the five hit, you get two-and-a-half times your money and ten times your money if all five hit. However, this is the Sports Gambling Podcast Network, and we have a motto here. Let it ride! Here's my parlay.
Aaron Jones (+50) more rushing yards over Rhamondre Stevenson.
Jonathan Taylor more rushing touchdowns over Bijan Robinson.
Derrick Henry more rushing touchdowns over Austin Ekeler.
Joe Mixon (-20) more rushing yards than Rachaad White.
Travis Etienne (+50) more rushing yards than Kenneth Walker
Even ten dollars will win you $200 if this one hits, and personally, I feel good about it.