With summer officially heating up and training camp just around the corner, can you feel the excitement building? We are into the single-digit weeks left until NFL Football. SINGLE DIGITS WEEKS UNTIL NFL FOOTBALL!
EIGHT WEEKS UNTIL NFL FOOTBALL! 57 DAYS UNTIL THE GREATEST TIME OF THE YEAR! Speaking of heating up, it's time to fire up your favorite sports betting app/apps and start looking at NFL Season-Long Award props. Here's how I'd look at divide and conquer those props using a $5,000 mock budget. (Odds as of 7/13/2023, and as always, please bet responsibly.)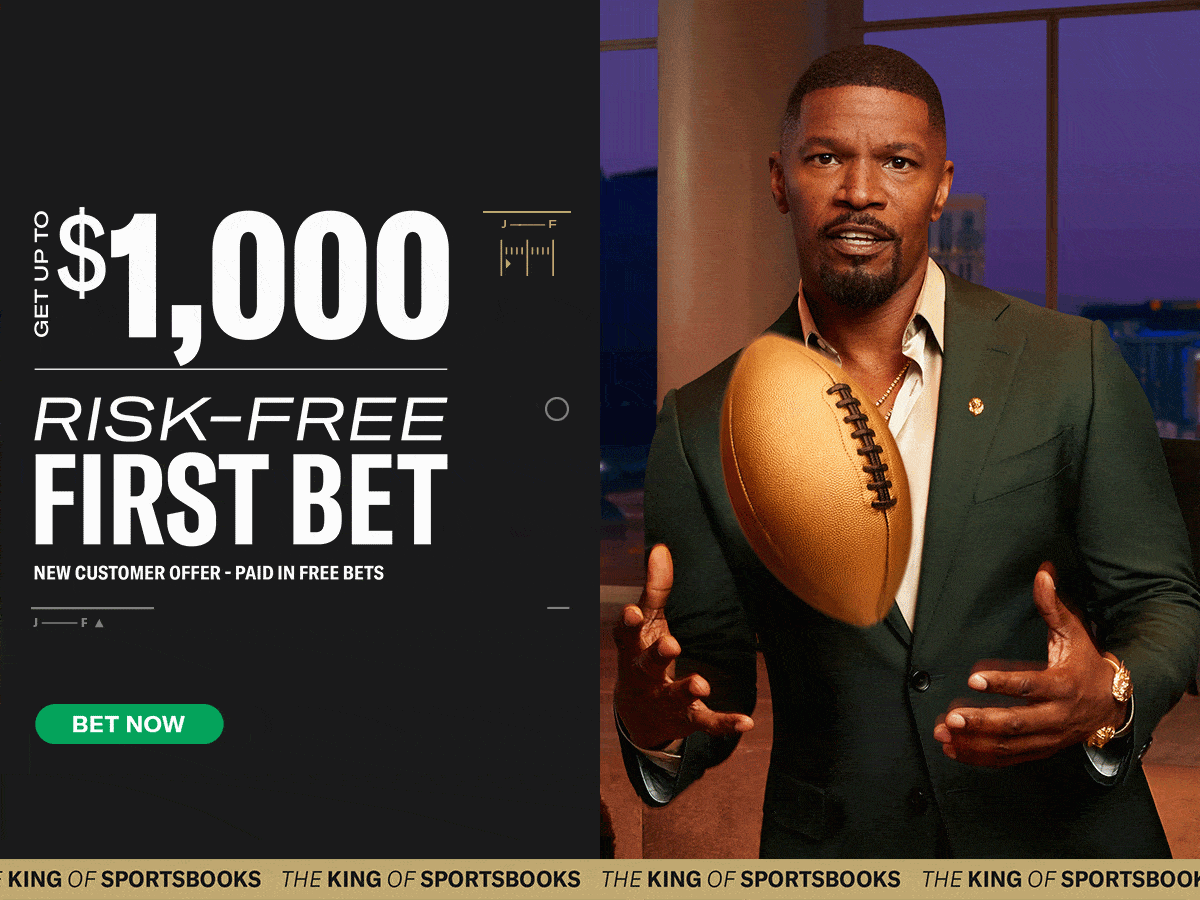 $5,000 in NFL Season-Long Awards Bets
Most Valuable Player- Patrick Mahomes +700, DraftKings, $3000
As learned from the Mighty Ducks, "It's not worth winning if you can't win big." – Coach Reilly. This one is pretty simple. Patrick Mahomes led all quarterbacks in passing yards (5,250) last season. The next closest was Justin Herbert (4,739). Mahomes was ahead of THE ENTIRE LEAGUE by 511 yards. Now ask yourself, did any other team improve enough to have their quarterback be able to keep up with Mahomes? I didn't think so.
While the Chiefs continue to build upon the chemistry they already have, many people are sleeping on the additions of WRs of Rashee Rice and Richie James. Rice, joining the Chiefs via the 2023 draft, can deliver instantly for the high-powered Kansas City offense. James signed in free agency and could provide a dependable option for Mahomes. Oh yeah, Travis Kelce is still there too. Look for Mahomes to go back-to-back as MVP and bring home the third MVP of his career.
Offensive Player- Christian McCaffrey +1600, FanDuel, $750
I allocated so much to Mahomes for MVP because the rest of the season-long awards have many players for which cases could be made. The first of the crowded awards is Offensive Player of the Year. This award has gone to either a wide receiver or a running back for the past four seasons.
That allowed me to rule quarterbacks out of the equitation. Next, I ruled out the two favorites ahead of CMC, wide receivers Justin Jefferson and Ja'Marr Chase. Jefferson's upcoming season could result in a decrease in targets due to the arrival of wide receiver Jordan Addison and the first full season for tight end T.J. Hockenson. For Chase, the Bengals still have a crowded receiving core, with Tee Higgins and Tyler Boyd, and the arrival of tight end Irv Smith in the offseason.
With those two wide receivers as candidates potentially having minor regressions in the upcoming season, enter CMC into the conversation. We all saw what CMC could do in not even a full season as a member of the San Francisco 49ers. Now the 49ers coaching staff has an entire offseason to gear their playbook around the talents of CMC; I'm looking for CMC to have an incredible 2023-2024 campaign. Kyle Shanahan will be looking to use CMC as both a receiver and a rusher, as well as potentially even throwing a few touchdowns. 
One interesting note, CMC has NEVER won an MVP or an Offensive Player of the Year, which surprised me. Remember that 2019 season where CMC had over 1000 receiving yards and 1000 rushing yards? He was only the third player ever to do that in the history of the NFL, joining Roger Craig and Marshall Faulk. Look for CMC to be the first player to accomplish that feat twice in a career on his way to winning the 2023/24 NFL Offensive Player of the Year. 

AP Defensive Rookie of the Year- Jalen Carter +750 / Nolan Smith +2200, Fan Duel, $250/each
I've made this case before only for Nolan Smtih, but I'll make it again and include Jalen Carter. The case is the winning Defensive Rookie of the Year will be a member of the Philadelphia Eagles. In case you needed a reminder, the Eagles led the NFL in sacks last year. The Eagles also have THE BEST DEFENSE IN THE NFL. These two players could not find themselves in a better situation for their rookie season. 
Smith and Carter were both players who dropped further down the board than they ever should have during the 2023 NFL Draft. Carter could have easily been a top-three pick if it wasn't for concerns about his off-field incidents. Smith was projected as a top-ten pick before suffering an injury while playing at the University of Georgia, which was most likely the reason for his slide during the draft. Slipping during the draft will play a motivator from both to show everyone who passed on them exactly why they shouldn't have.
Both players, especially Smith, are not getting the attention they deserve. I expect both players to make an immediate impact and announce their arrivals early and often during the rookie seasons. Look for Smith and Carter to both be nominees for 2023-2024 AP NFL Defensive Rookie of the Year and one of them to bring the hardware home to the city of Brotherly Love. (Go Birds.)
AP Defensive Player of the Year – Nick Bosa +1200 / Haason Reddick +3000 / Cameron Jordan +20000, FanDuel, $250/each
Think the 49ers are over their loss to the Eagles last year yet?
There are so many good defensive players in the NFL that make this award the hardest to make a selection. But it's not hard to see how great of a football player Nick Bosa is. Bosa led the NFL in sacks last season and brought home the 2022-23 AP NFL Defensive Player of the Year.
That would make you think he would be the favorite heading into the upcoming season. Well, that would be wrong. Bosa is actually behind Micah Parson (+650), Myles Garrett (+750), and T.J. Watt (+800) as favorites to win the award this year. This makes Bosa a value play because there is no way he shouldn't have been the favorite to win again. I'm not saying he's my odds-on favorite to win this season, but there's no denying he'll be in the conversation. 
Fly Eagles Fly.
To no surprise, another Philadelphia Eagle is on the list. I wish I could say this is just a "homer" pick. But it's not. The Eagles had the best defense in the league last year and will have the best defense in the upcoming season. Reddick had 16 sacks last season, finishing second-best behind Bosa.
With the departure of Javon Hargrave being addressed with the addition of Jalen Carter and a Haasan Reddick in the making in Nolan Smith, opposing teams won't be able to even think about double-teaming Reddick on the pass rush.
And let's not forget; Reddick hasn't forgotten getting only two-first place votes for last year's Defensive Player of the Year. The Eagles also have extra momentum heading into the season, with last year's Super Bowl loss still fresh in their minds. Look for Reddick to continue his momentum and be in contention for Defensive Player of the Year. Go Birds.
Sometimes you just have to trust your friends (and Cameron Jordan.)
This last player is a nod to SGPN's best ball guru (and I guess a friend of mine, kinda.) Andrew Raub. Andy is high on the New Orleans Saints this upcoming season due to their strength of schedule ranking. CBS Sports has the Saints' strength of schedule at 31 of the 32 teams in the NFL.
In other words, the Saints have the second-easiest schedule based on their opponent's 2022 records. Raub has mentioned to me how he thinks this could be prime for Cameron Jordan to have a monster year for the Saints, which I can't disagree with.
Jordan is no stranger to double-digit sack seasons, putting together six double-digit sack seasons in his 12-year career. Jordan also has at least 7.5 sacks in 11 of his 12 seasons, missing that number only once in his rookie season. Sometimes, you have to listen to your friend's advice and ride with them.