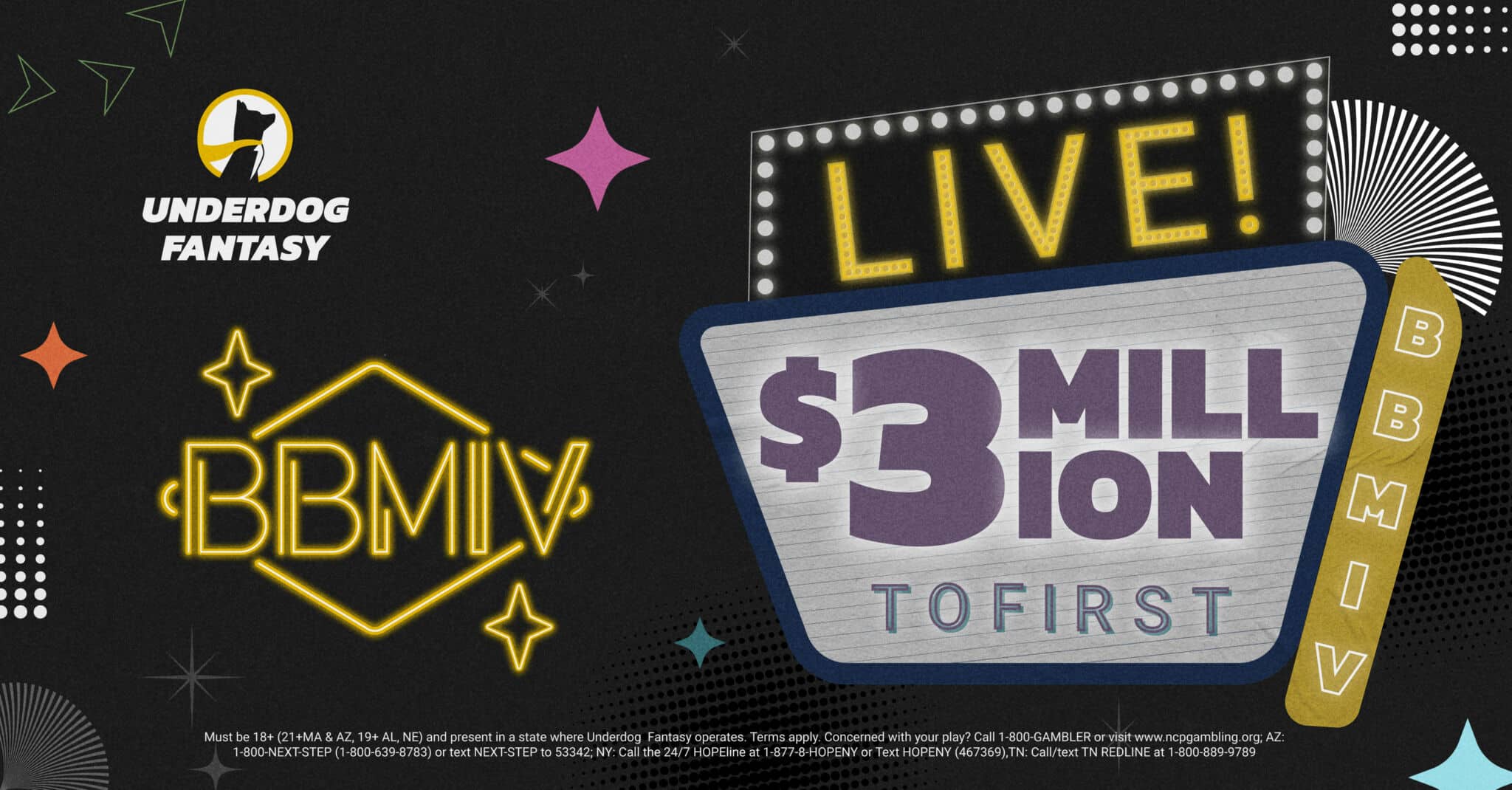 ACC College Football Preview Pt 1
The guys (@GamblingPodcast) ACC college football preview part 1 has college football betting picks for win totals for all ACC college football teams. They're joined by Colby Dant (@TheColbyD) from The College Football Experience in studio as they talk college football picks for Virginia, Georgia Tech, Virginia Tech, Boston College, Wake Forest, Duke and Syracuse.
Check out more of all 133 of The College Football experience college football previews.
0:00 Intro
The ACC has what you might call "inflated" win totals because of the competition in the conference. If a number of these teams had to play other teams in other conferences, they could very well go winless.
11:00 Virginia Win Total
3.5 is the win total for Virginia, the basketball school. A number of people believe this could be the worst team in Power 5. However, they brought in Tony Muskett at quarterback, who had a very good year at Monmouth. 0-12 is a real possibility.
22:49 Georgia Tech Win Total
Tech's line is at 4.5 games. They have not been top 70 in yards per game in the country since 2018. But, they do return 4 starters on their offensive line. On the other side, their defense also gave up 189 yards per game on the ground.
29:40 Virginia Tech Win Total
Virginia Tech is 100-1 to win the conference and has a win total of 5.5, but there is a lot of good talk bringing momentum to the program. They have also brought in a good amount of talent on offense to refuel a resurgence. There schedule is no pushover though, especially with a tough Group of 5 opponent in ODU. 6 wins looks extremely hard.
39:08 Boston College Win Total
5.5 is also the line for Boston College. Their standout receiver Zay Flowers is gone to the NFL with a number of offensive linemen headed to the league. Luckily, they have recruited pretty well compared to their last 20 years and have a great schedule for them. They open against two FCS opponents in LIU and Holy Cross which they should win if they don't mess around.
47:33 Wake Forest Win Total
6.5 is the line for Wake Forest, who returns plenty of talent on offense and a defense that should be able to make noise like they have in the past. Wake seems to have a strong ability to churn out talent which will help them combat their hard schedule.
53:14 Duke Win Total
The line for the Blue Devils is also set at 6.5. Their offense was ignited last year and are bringing back 10 offensive starters. While things are trending in the right direction for them, their schedule is not going to make it easy. However, if they can prove they can take another step forward like last year, they can definitely hit their over.
58:32 Syracuse Win Total
Syracuse also has a line of 6.5. On both sides of the ball, they have questions to address while battling a somewhat tough schedule. Before the bye they could find themselves behind the 8 ball but they could make up for it on the back half.
1:04:36 ACC College Football Best Bets
Kramer Locks: Wake over 6.5, Virginia under 3.5
Kramer Future: Wake to win the ACC
Sean Locks: Syracuse over 6.5, Virginia Tech under 5.5
Sean Future: Syracuse to win the ACC 75-1
Colby Locks: Boston College over 5.5, Virginia Tech under 5.5
Colby Future: Boston College to win the ACC
ACC College Football Win Totals
Win Total
Futures
TEAM
#
O
U
CONF
CFP
NATTY
Clemson
9.5
-170
140
150
350
1600
Florida State
9.5
-130
110
185
380
2000
North Carolina
8.5
-110
-110
700
1900
10000
Louisville
8.5
130
-160
700
5000
20000
Miami
7.5
120
-140
2300
4000
20000
Pittsburgh
6.5
-190
155
2500
10000
25000
NC State
6.5
-140
120
2200
7500
25000
Syracuse
6.5
105
-125
7500
30000
Duke
6.5
130
-150
3700
18000
25000
Wake Forest
6.5
130
-150
5000
30000
Boston College
5.5
-115
-105
12000
50000
Virginia Tech
5.5
125
-150
10000
40000
Georgia Tech
4.5
110
-130
20000
50000
Virginia
3.5
-120
100
20000
50000
Podcast Transcription