This week the stars of the NASCAR Cup Series head to New England and the New Hampshire Motor Speedway. The 1.058 "Magic Mile" track is located in Loudon, New Hampshire. With banking in the turns ranging from 2-7 degrees, New Hampshire is one of the flattest oval tracks on the circuit. Last year it was Christopher Bell leading 42 of the 301 laps on his way to capturing the Lobster trophy over Chase Elliott and Bubba Wallace.
Last week was one of the best Cup Series races of the entire season as the Cup drivers took on Atlanta "Super" Motor Speedway. The threat of rain loomed large as they approved the halfway point, and the drivers took "racing the rain" to a whole new meaning.
Lap after lap was a complete all-out battle, with nobody knowing what lap might be the last. Ryan Preece goes for a spin, collecting Bubba Wallace with 79-laps to go as William Byron leads. Rain began to fall, and with 75 laps remaining, NASCAR called the race and declared it official. Byron picks up his fourth win of the season, matching his career total heading into the 2023 season.
Go here for more free NASCAR picks!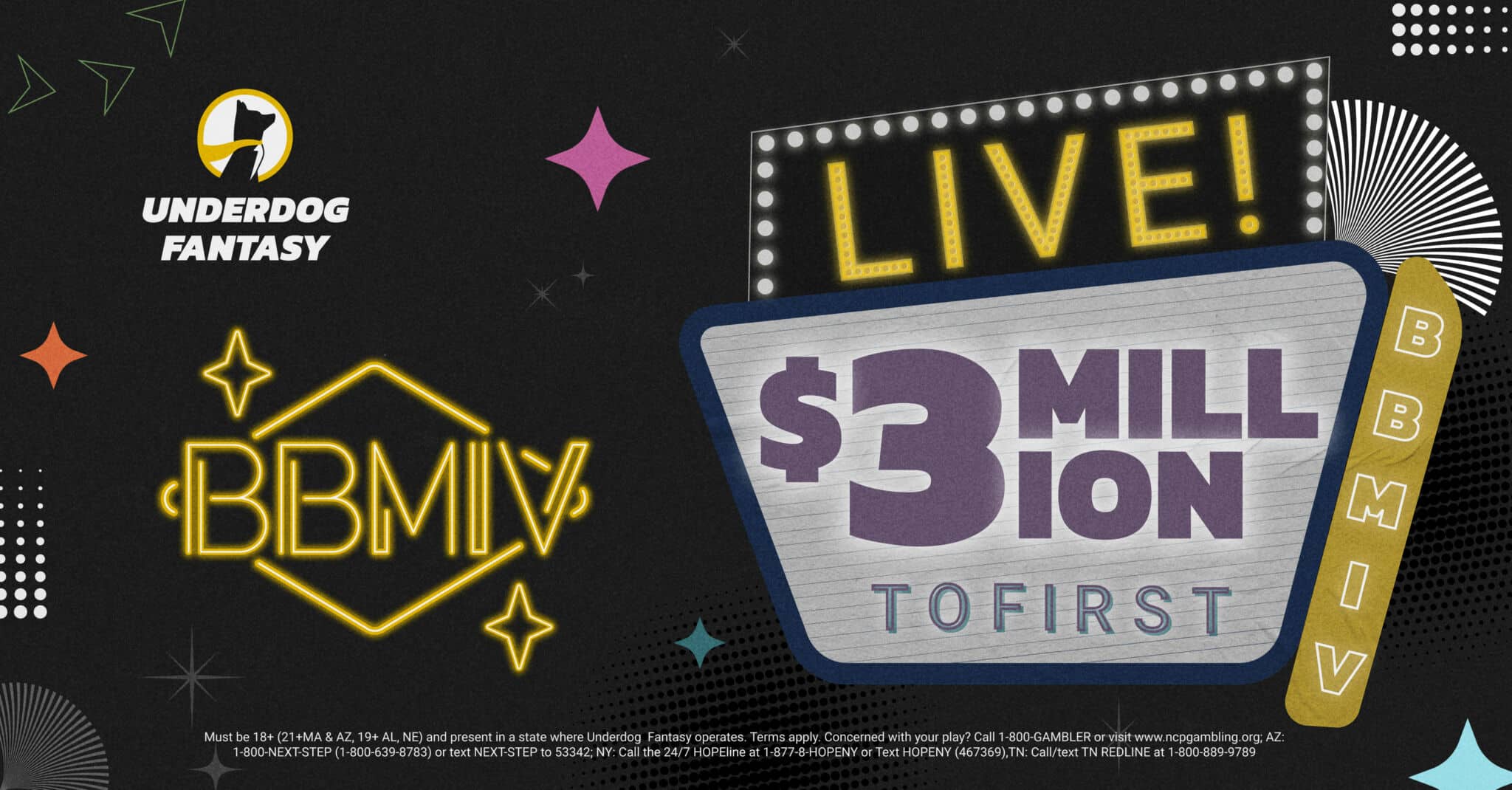 NASCAR Crayon 301 at New Hampshire Motor Speedway Odds, Best Bets, and DraftKings Picks
NASCAR Crayon 301 Odds via FanDuel Sportsbook
Christopher Bell +650
Martin Truex Jr +700
Denny Hamlin +700
Kyle Larson +800
Kevin Harvick +1000
Kyle Busch +1000
William Byron +1200
Chase Elliott +1200
Ryan Blaney +1300
Joey Logano +1600
Ross Chastain +1900
Tyler Reddick +1900
Brad Keselowski +2300
Aric Almirola +2400
Bubba Wallace +2900
Daniel Suarez +3500
Alex Bowman +3900
Chase Briscoe +4300
Ty Gibbs +4700
Ryan Preece +5000
Chris Buescher +6000
AJ Allmendinger +9000
Austin Dillion +9500
Erik Jones +9500
Austin Cindric +12000
Ricky Stenhouse Jr +19000
Harrison Burton +23000
Cole Custer +35000
Noah Gragson +39000
Todd Gilliland +39000
Corey Lajoie +39000
Ryan Newman +39000
BJ Mecleod +50000
Ty Dillion +50000
NASCAR Crayon 301 at New Hampshire Motor Speedway Best Bets
William Byron Over Chase Elliott (-110 Superbook Sportsbook)
William Byron has arguably been the hottest driver in the Cup Series this year. Coming off the win last week at Atlanta, his series-leading fourth of the season, Byron is being a little disrespected by the books, in my opinion, this week.
Byron doesn't have amazing stats here at New Hampshire, but this being his "breakout" season, he's performed most of the year better than his previous stats showed. Byron has led laps in 12 of the 19 races this season, including leading 64 laps and winning at Phoenix, the most comparable track on the circuit.
For Elliott, he's done a fine job getting solid finishes since returning from the leg injury that sidelined him for six races earlier this season. He hasn't been running as well as teammates Byron and Larson have, though.
Elliott gets a bump for his popularity because of the equipment he is in. While he can come out any week, blow the field away, and win any given week, Byron has been the much more reliable driver with better speed, so he's the one to bet on in this matchup.
Chase Briscoe Top 10 Finish (+200 Barstool Sportsbook) & Top-5 Finish (+700 Caesars Sportsbook)
Chase Briscoe has been hot garbage most of this season. If you've listened to the NASCAR GAMBLING PODCAST at all this year, you've likely heard me bet against him time and time again, and that's been a very profitable strategy. For as bad as Briscoe has been on a week-to-week basis, this team and driver have something for the field every time they visit a short flat track. Seventh place at Phoenix, fourth in the All-Star race at North Wilkesboro, and fifth at Martinsville.
Last year he ran well here, got spun out, and recovered for a 15th-place finish. He also won at Phoenix last year, was ninth in both Martinsville races, and fourth in the championship race at Phoenix.
I will go back to my fading ways on Chase Briscoe, likely next week at Pocono. At these short flat tracks, though, take advantage of these nice prices where this team and driver seem to deliver almost every time. Briscoe is also worth betting at 80/1 to win the race over on Superbook Sportsbook.
Aric Almirola Top 10 Finish (+140 Barstool)
I promise you I have watched NASCAR this season, and I wouldn't feel confident placing this many bets on Stewart-Haas cars this weekend if the stats weren't there to back it up. For whatever reason, despite three of their cars being 25th or worse in the point standings, Stewart-Haas has these track types down.
Aric Almirola has been known as a short flat-track guy for many years now and has had a lot of success in New Hampshire. Last year he was running well in stage one with an eighth-place finish before engine troubles cost him his day. In 2021 Almirola won this race, with finishes of seventh, 11th, and third in the three races prior.
Similar to his teammate Chase Briscoe, Aric has had a rough season, but looking back, he scored sixth place finish at Martinsville, 13th at Richmond, and started on the pole and led 16 laps in the Clash at the Coliseum. Last season he had finishes of 12th at Phoenix, eighth at Martinsville, and eighth at Richmond. The same strategy here. I'm taking the guys who are just good on these track types.
Martin Truex Jr to Win (+700 Fanduel)
I'm very big on Martin Truex Jr this week. If there is someone who knows how to get around this track, Truex is that guy. Last year Truex led 172 laps before settling for fourth place. From 2016-2018 Truex led 123, 141, 137, 112, and 83 laps here.
His one finish worse than seventh in the last eight races at New Hampshire came due to the rain where he spun out early as the rain started. True has been a man on fire this year and continues to have fast cars. I think we'll see the driver of the #19 Toyota Camry holding the lobster at the end of the weekend.
William Byron to Win (+1400 Superbook)
As mentioned above, Byron just isn't getting the respect he should be this weekend. I fully expect Joe Gibbs Racing to have the best cars this weekend and Ford to be stronger here than they are at most tracks. With that being said, this is the points leader, the guy with four wins to his name from the biggest powerhouse team in the series.
Oh yea, he won at the most comparable track to this one earlier this season. Byron has found himself up front a lot this season, and it wouldn't surprise me one bit to see that again this week.
NASCAR Crayon 301 at New Hampshire Motor Speedway DraftKings DFS Plays
William Byron ($9,900)
Remember the whole being disrespected thing? I'm leaning heaving into that this week. As mentioned above, Byron is on a tear this year. The three Joe Gibbs Racing drivers, Bell, Truex, and Hamlin, are the most expensive driver, and you'll need to play one, if not two, of those guys this weekend. However, Byron will get overlooked at this price and could easily be the driver to make the difference for you this week.
Ty Gibbs ($7,600)
All three of his teammates are the highest-priced drivers and have the best odds to win this weekend. Last year in the Xfinity Series race, Gibbs led 49 laps before late troubles caught up with him. With as good as JGR as a whole has been here, and Gibbs's track record of making it clear to the end of races and scoring good solid runs, he's another under-the-radar driver to look at this week.