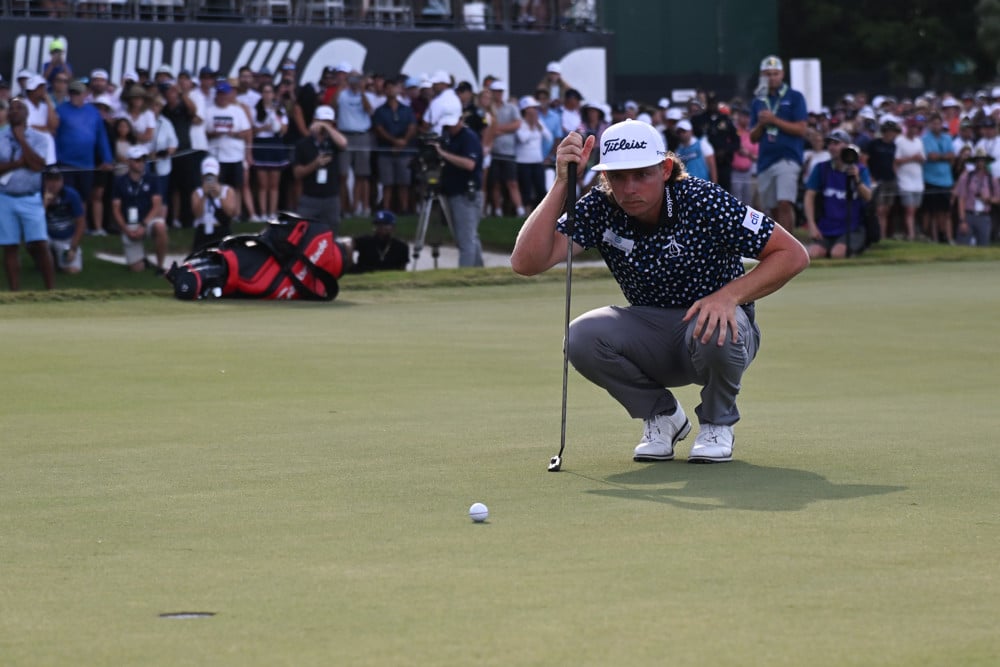 Cameron Smith and Rory McIlroy will return to the British Open to resume their battle for glory, eager to capture this season's fourth and final major championship.

Having scooped his first major title by bagging the 2022 British Open, where his patience and precision play paid dividends to fend off McIlroy, Smith simply roared to victory at St. Andrews.

Despite starting last year's final round four shots behind Viktor Hovland and McIlroy, Smith suddenly surged ahead by constantly making birdies at the home of golf in Scotland. His remarkable run didn't stop until he holed out for par on the 15th green.

The popular Australian will be trying to replicate his remarkable feat of lifting the famous Claret Jug, having triumphed with generous closing odds of 25/1 when favourite McIlroy seemed destined to win.

The weather should play an important role, traditionally like every other Open Championship. Yet what will make this year's Open interesting are the challenging changes to the Royal Liverpool layout.

The course par has been adjusted from 72 to 71, with significant alterations to the back nine holes to increase the total yardage from 7,312 to 7,383.

There's been subtle changes to the greens on the 4th, 7th, 8th and 13th holes. Plus the 10th hole has been converted from a par 5 of 532 yards to a par 4 of 507 yards.

The par 5 15th and 18th holes will play over 600 yards, although players should still be able to reach the green in two shots courtesy of a helping seaside wind. The 16th has been shortened from a par 5 of 577 yards to a par 4 of 461 yards.

There's been a complete redesign of the former 15th hole, which has become the 17th. Flipped 180 degrees and now playing towards the water, it's a par 3 at just 136 yards, replacing the 458 yards par 4 hole.

Backing players with a decent short game seems a good bet for this year's Open, especially those who have the tactical nous of when to be aggressive. The Hoylake course, on the outskirts of Liverpool, comprises challenging rough, deep bunkers and undulating fairways.

As the seaside course attracts plenty of wind then competitors can afford to be aggressive off-the-tee. Big hitters like Northern Ireland's McIlroy, Spaniard Jon Rahm plus Americans Brooks Koepka and Scottie Scheffler are among the serious favourites to win.

McIlroy is the current favourite to lift the coveted trophy according to bet365 sportsbook at odds of 15/2, ahead of Rahm (9/1), Scheffler (9/1), Koepka (14/1) and Smith (16/1).

Many among the record crowd of 260,000 will be willing on McIlroy to repeat his 2014 Open success at the Royal Liverpool. No doubt he will have revenge on his mind after Smith stole his glory last year.

Scheffler may be worth a punt as has been in formidable form, collecting half-a-dozen PGA Tour victories in less than 18 months. Since his maiden major championship title at the 2022 Masters in Augusta, he has gone from strength to strength.

Norway's Hovland, a premier ball striker with mid irons and long irons that will suit this course, is quoted by bet365 as a 20/1 shot.

Other players will need to produce some magical moments to keep alive their hopes of winning the world's oldest golf tournament. The British Open always captures the imagination of sport lovers, and some attractive bonus bets in Australia will be ready to offer punters the chance to back either Smith or his rivals.

There will be keen interest on whether two-time Australian PGA champion Smith can succeed with his trademark aggressive approach. With putting and short game strengths overriding his relative weakness of driving, he seems to be a terrific choice within the top five favourites.

The Royal Liverpool's slower greens certainly offer him a huge advantage. With his trusty putter as his weapon of choice, Smith is always going to be in the mix at big tournaments. His most impressive recent showing was a solid final day at the 2023 US Open, which lifted him into a fourth-place finish.

The Brisbane-born star will be arriving at the 151st British Open as one of the players expected to shine. The Champion Golfer of the Year has vastly improved since his stuttering start to the year, having recently notched a magnificent seven top-12 finishes on the bounce.

The 72-hole stroke play tournament will be televised by the GOLF Channel and streamed on Peacock for the midweek rounds, with NBC Sports taking over the weekend's final rounds.