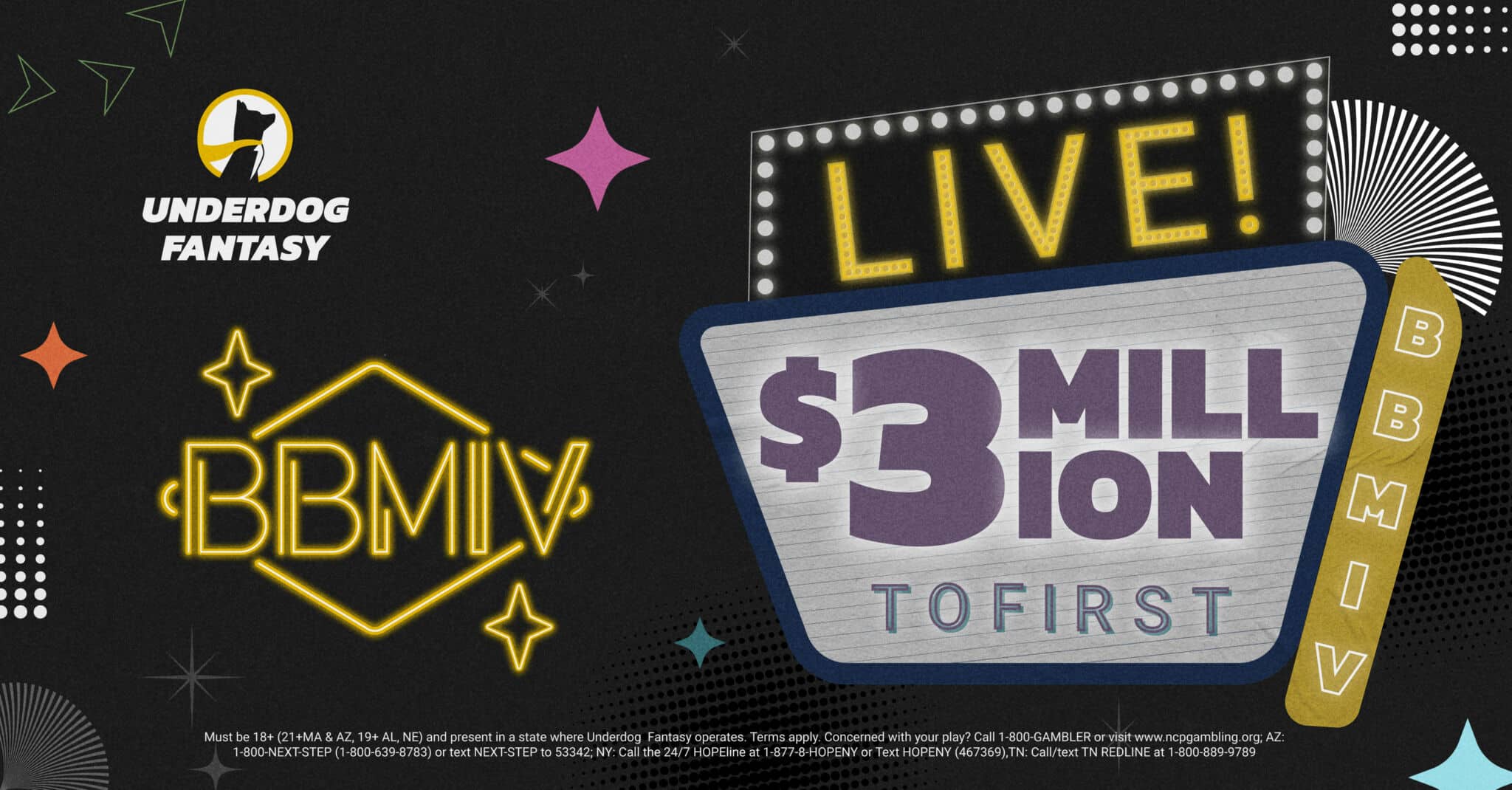 Big 12 College Football Preview Pt 2
The guys (@GamblingPodcast) Big 12 college football preview part 2 has betting predictions for win totals for all Big 12 college football teams. They're joined by Colby Dant (@TheColbyD) from The College Football Experience in studio as they talk college football picks for UCF, Baylor, Texas Tech, TCU, Kansas State, Oklahoma and Texas.
0:00 Intro
The second half of the Big 12 preview will feature some of the teams towards the top of the conference.
5:23 UCF Win Total
UCF has a win total of 6.5. The swampy environment in Orlando gives UCF an advantage. However, 7 wins is a lot to expect for a team entering a new conference that also has a spotty secondary. Their quarterback is electrifying though and should be able to guide them to some early wins but they do have tough road games.
15:21 Baylor Win Total
Baylor is one of 4 teams with a 7.5-win total. Their offensive line is in a complete rebuild and they are re-tooling their secondary to get more aggressive. Baylor brought in a good amount of talent from the portal to solve some issues they had in their 6-7 season last year. They have 8 home games as well which should allow them to get to 8 wins.
26:35 Texas Tech Win Total
The line for Texas Tech is 7.5. Tech will benefit from plenty of experience on their team with a bunch of fifth-year players returning, especially on their defensive line. The issue they face is that their schedule is not that easy, so they will have to pull off an upset or two to get to 8 wins.
33:05 TCU Win Total
TCU is 19-1 to win the conference despite being in the National Championship last year. Their line is at 7.5 but their defense was mid last year and got worse this year. Duggan was a dog and essentially carried them all the way and is now gone. Finding the over can be hard especially with a no pushover schedule.
41:38 Kansas State Win Total
Kansas State is the defending champions of the Big 12 and will look to overcome their 7.5-win total. Fortunately for them, they return a lot of their players. 9-3 or 10-2 seems like a likely record for them.
49:44 Oklahoma Win Total
9.5 is the win total for Oklahoma. The schedule for the Sooners is quite favorable as they have 0 power 5 non-conference opponents. Talent is always at a premium for Oklahoma, and they should take a leap with a second year in their system.
57:40 Texas Win Total
Quinn Ewers will be the guy under center for the Longhorns despite the presence of Arch Manning. They had some tough close games last year like losing by 1 to Alabama. If Ewers is healthy, they should do well, especially if he steps up his game on the road. Getting to over 9.5 wins will be hard regardless though.
1:08:50 Big 12 Win Total Best Bets
Kramer Locks: Kansas State over 7.5, Texas Tech under 7.5
Kramer Future: Baylor to win the Conference 15-1
Sean Locks: TCU under 7.5, Baylor over 7.5
Sean Future: Baylor to win the Conference 15-1
Colby Locks: Kansas State over 7.5, TCU under 7.5
Colby Future: Baylor to win the Conference 15-1
Check out more of all 133 of The College Football experience college football previews.
Big 12 College Football Win Totals
Win Total
Futures
TEAM
#
O
U
CONF
CFP
NATTY
Texas
9.5
-120
100
125
320
2500
Oklahoma
9.5
120
-145
340
700
6000
Kansas State
7.5
-190
155
470
1600
15000
TCU
7.5
-140
120
1900
3700
20000
Texas Tech
7.5
120
-140
1100
2800
20000
Baylor
7.5
155
-190
1500
3400
20000
UCF
6.5
-110
-110
3500
9000
25000
Oklahoma State
6.5
120
-140
5000
18000
25000
Kansas
5.5
-140
120
4800
16000
30000
Iowa State
5.5
-110
-110
4000
10000
25000
Cincinnati
5.5
100
-120
7000
40000
West Virginia
5.5
140
-175
7000
25000
BYU
5.5
-110
-110
10000
40000
Houston
4.5
-130
110
12000
50000
Podcast Transcription