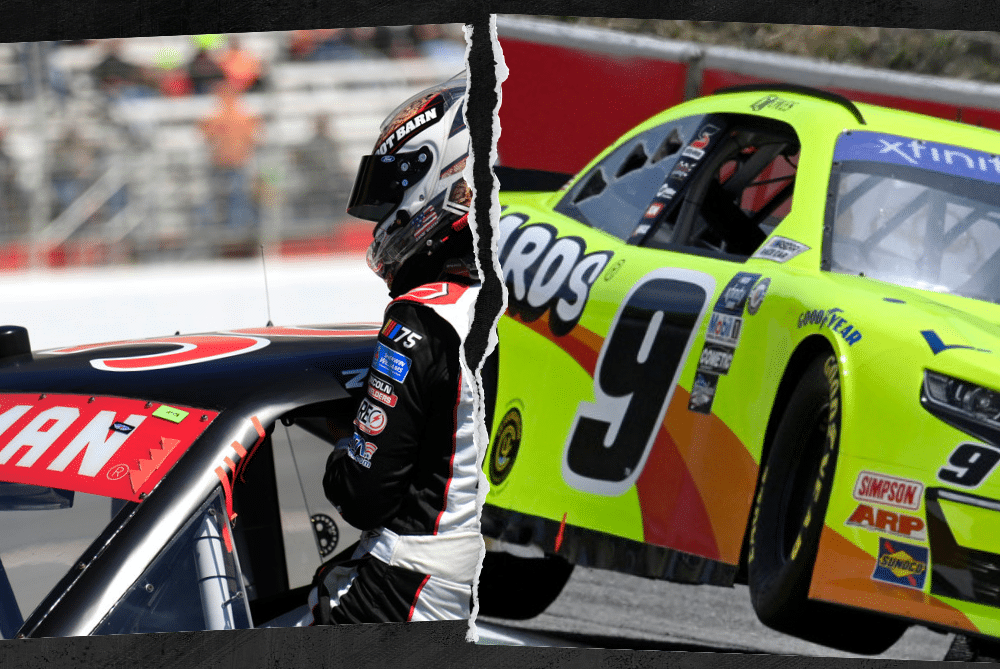 This week the NASCAR Xfinity and Cup Series are taking on Atlanta Motor "Super" Speedway while the stars of NASCAR's Craftsman Truck Series tackle the 13-turn Mid-Ohio Sports Car Course in Troy Township, Ohio. The Xfinity Series has visited the repaved, reconfigured Atlanta Motor Speedway now three times. The Craftsman Truck Series went to Mid-Ohio for the first time in 2022, with Parker Kligerman beating out Zane Smith in an epic finish.
Last week the Xfinity Series had a very unceremonious finish at the Chicago Street Course race, where Mother Nature was the true winner. Still, Cole Custer gets to keep the trophy anyways. The Craftsman Truck Series had last week off, but it was Carson Hocevar playing the guitar and cashing our 8/1 outright ticket on him on the NASCAR Gambling Podcast.
Go here for free NASCAR picks!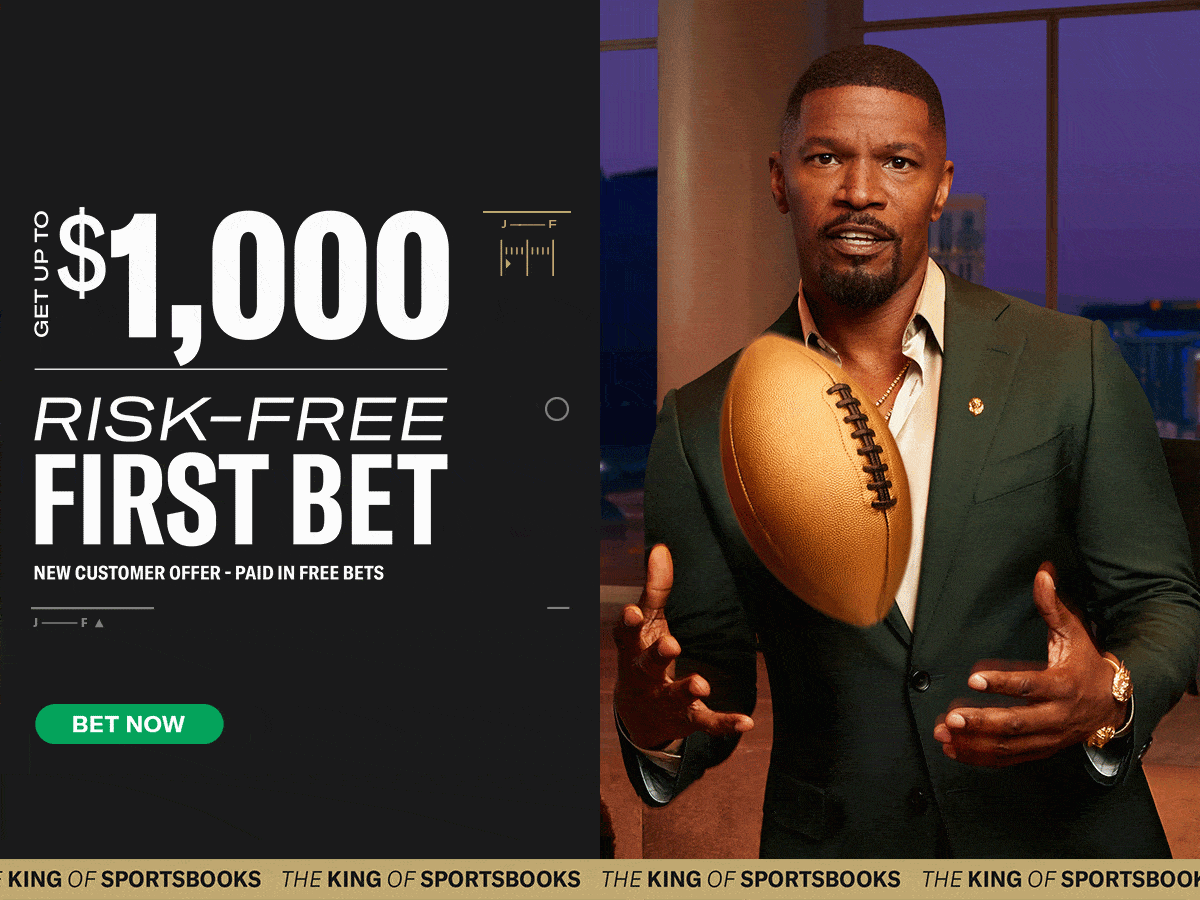 NASCAR Xfinity at Atlanta and Craftsman Truck Series at Mid-Ohio Odds and Best Bets
NASCAR Xfinity Series
Superbook Sportsbook Odds
Austin Hill +350
Sheldon Creed +800
Ty Gibbs +800
Justin Haley +1200
Cole Custer +1400
John Hunter Nemechek +1400
Josh Berry +1400
Justin Allgaier +1400
Chandler Smith +2000
Daniel Hemric +2000
Parker Kligerman +2000
Riley Herbst +2000
Sam Mayer +2000
Sammy Smith +2000
Anthony Alfredo +2500
Brandon Jones +2500
Jeb Burton +2500
Ryan Sieg +3000
Brett Moffitt +4000
Parker Retzlaf +5000
Kyle Weatherman +6000
Jeremey Clemets +8000
Kaz Grala +10000
Parker Chase +20000
Blaine Perkins +30000
Brennan Poole +30000
Greg Van Alst +30000
Jeffery Earnhardt +30000
Joe Graf Jr +30000
Josh Bilicki +30000
Josh Williams +30000
Kyle Sieg +30000
Mason Maggio +30000
Mason Massey +30000
Ryan Ellis +30000
Garrett Smithley +50000
Akinori Ogata +100000
Chad Finchum +100000
Ryan Sieg Top 5 Finish (+500 Caesars Sportsbook)
As we talk about on the NASCAR GAMBLING PODCAST, you want to go light and look for good value when it comes to superspeedway-style racing. At this price, Ryan Sieg is exactly what I'm looking for. On Superspeedway tracks, you want drivers who can survive the chaos, nobody is immune, and anyone can get caught up in a wreck.
Drivers like Sieg are just better at putting themselves in the right place at the right time. In the three races here at Atlanta in this configuration, Sieg has finished all three, scoring 11th, 10th, and 15th place finishes. At Talladega, he's finished inside of the top 11 in six of the last seven and has two eighth-place finishes at Daytona in the last three races. All you need is for Sieg to make it to the end, and he'll have a chance to cash this bet. At 40/1 on Caesars, Sieg is also worth a bet to win.
Justin Haley Top 3 Finish (+300 Caesars Sportsbook)
Austin Hill might be the current dominating force on superspeedways in the Xfinity Series, but Justin Haley used to be that driver. With two wins at each Daytona and Talladega Superspeedway, Haley managed a 10th-place finish in this race in the spring. In his nine Daytona stats, Haley had five top-10 finishes.
At Talladega, he's not finished worse than eighth in five races. Haley is another driver who should have a chance to make it to the end and score a top-three finish. At 12/1 odds, Haley is another driver I'm taking to win this race.
Brandon Jones to Win (+2500 Superbook Sportsbook)
For Jones, in his first year at Junior Motorsports, it's mostly been a season to forget. Running at the front with all three of his teammates late in the season opener at Daytona, teammates collided and cost themselves the good finish and maybe even the win. Since then, Jones only has three top-10 finishes on the season. You may be wondering why I'm picking Jones to win this race after those stats, and here's why.
Jones finished seventh here last spring at Atlanta and 11th in the summer race, again making it to the most important part, the end of the race. At Daytona, Jones has finished in third and fourth place as part of four top 10 finishes at the track. At Talladega, he's finished second twice and inside the top 16 in six of 11 races at the track.
As a side note, Austin Hill is at crazy low odds (+350) to win this race. I would never bet on that low of odds for a driver to win at this style of race. In my opinion, there are way too many things that can go wrong. On this week's Alsco Uniforms, 250 Betting Picks episode of the NASCAR Gambling Podcast, my co-host (Rod Villagomez) and I disagreed on this point and had a very fun back and forth on the pros and cons of this bet.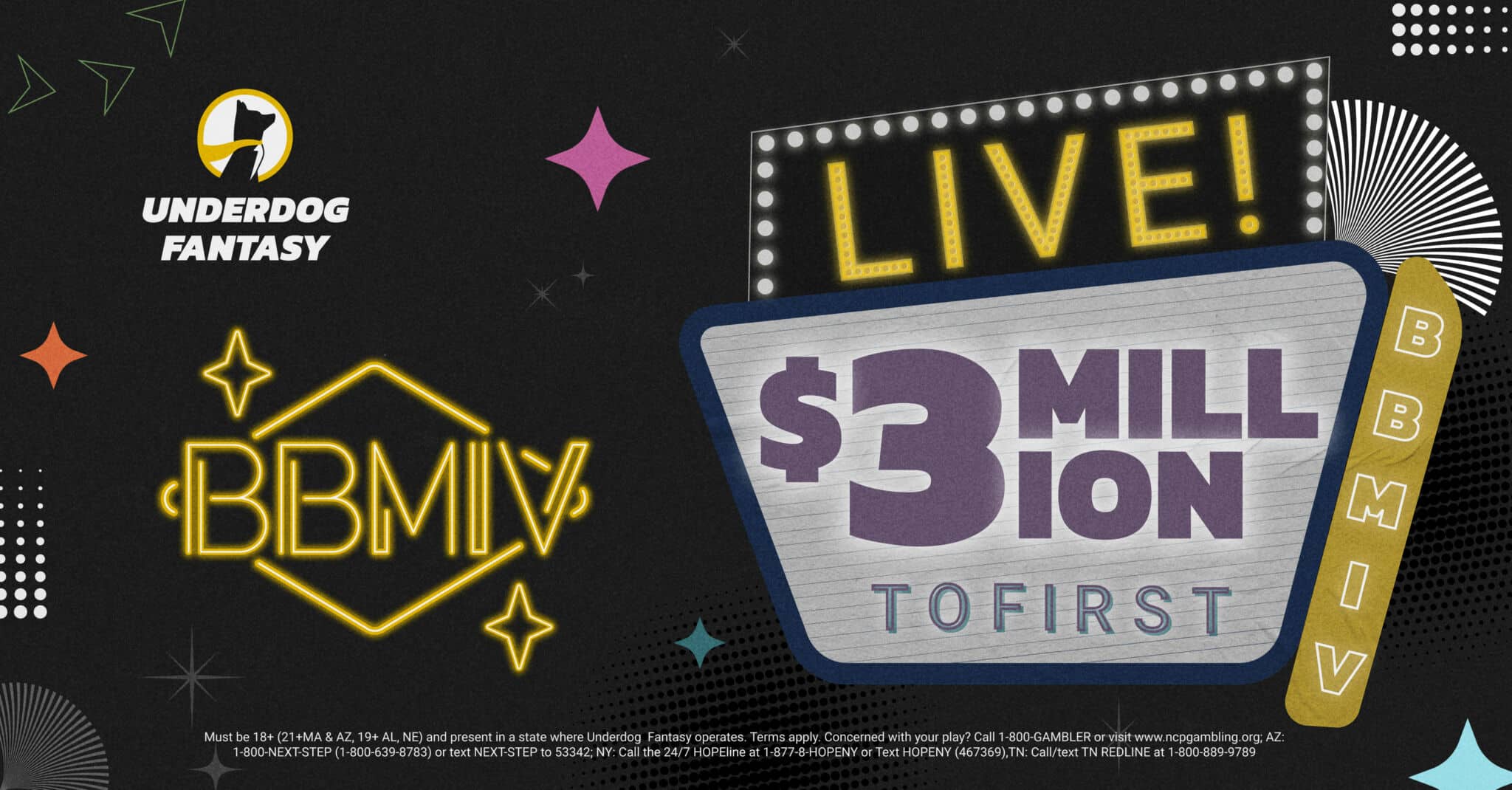 NASCAR Craftsman Truck Series
Caesars Sportsbook Odds
Zane Smith +240
Corey Heim +450
Carson Hocevar +460
Ty Majeski +700
Ben Rhodes +1000
Nick Sanchez +1500
Christian Eckes +1600
Tyler Ankrum +1800
Marco Andretti +2500
Grant Enfinger +2500
William Sawalich +2500
Stewart Friesen +2800
Conor Daly +2800
Matt DiBenedetto +2800
Landen Lewis +3300
Taylor Gray +4000
Dean Thompson +6000
Chase Purdy +6000
Rajah Caruth +6000
Jake Garcia +6000
Jack Wood +6000
Matt Crafton +6000
Tanner Gray +6000
Conner Jones +10000
Daniel Dye +20000
Austin Wayne Self +20000
Lawless Alan +30000
Colby Howard+30000
Bret Holmes +35000
Hailie Deegan +50000
Will Rogers +100000
Ryan Vargas +100000
Timmy Hill +100000
Dale Quarterley +200000
Matt Mills +200000
Corey Heim Top 5 (+100 Caesars Sportsbook)
Truck series odds are pretty chalky this week. I find it very appropriate for one of just two road course races on the Truck Series schedule this year. Unlike the Xfinity and Cup Series races which are likely to be chaotic, almost anyone has a real chance to win. The Craftsman Truck Series should offer the opposite this week.
It should be a lot calmer and more predictable. There will be cautions for stage breaks and red flags for non-competitive pit stops since they are not at the same place as the cup series. This lends an advantage to the top teams with track position, as pit strategy won't come into play.
Corey Heim is an elite driver in elite equipment. I put Heim and Smith on a pedestal above the other drivers in the series, and here is your chance to get Heim at plus money. In 12 races this season, Heim has competed in (he missed the race at Gateway due to illness), and Heim has only finished worse than 15th in one race.
Atlanta, where things are unpredictable and can go haywire, is that race. Earlier this season, Heim finished sixth at COTA, the only other road course on the schedule. Outside of the driver, I'm betting on to win this race, Heim will be the only other driver I plan on betting outright. You can get him at +700 on Barstool Sportsbook, a much better number than the +450 listed above on Caesars.
Tyler Ankrum Top 5 Finish (+225 Caesars Sportsbook)
It's a tough week for Truck Series odds, but this is one I find value in. Ankrum is an up-and-down driver who can produce results for you. Earlier this season, Ankrum finished fourth place at COTA. Last year Ankrum finished seventh at COTA and ninth at Sonoma before settling for 21st here at Mid-Ohio. In 2021 Ankrum finished third at COTA and seventh at Watkins Glen. All are going to show that Ankrum can be a sleeper pick on road courses and offers value at this price.
Zane Smith to Win (+240 Caesars Sportsbook)
You don't always want to bet on the chalk, as I mentioned above about Austin Hill. But when it comes to Zane Smith on road courses, you don't need to look much further down the board. Rod and I agreed this is the place to take the chalky win pick. In the last four road courses in the Truck Series, Smith has two wins and two second-place finishes.
In the spring, he beat Kyle Busch at COTA, and his two losses came to Kyle Busch last year at Sonoma and Parker Kligerman in this very race last year. Neither of those guys will be racing this weekend, meaning no drivers in the field have finished better than Zane in the last four road course races.