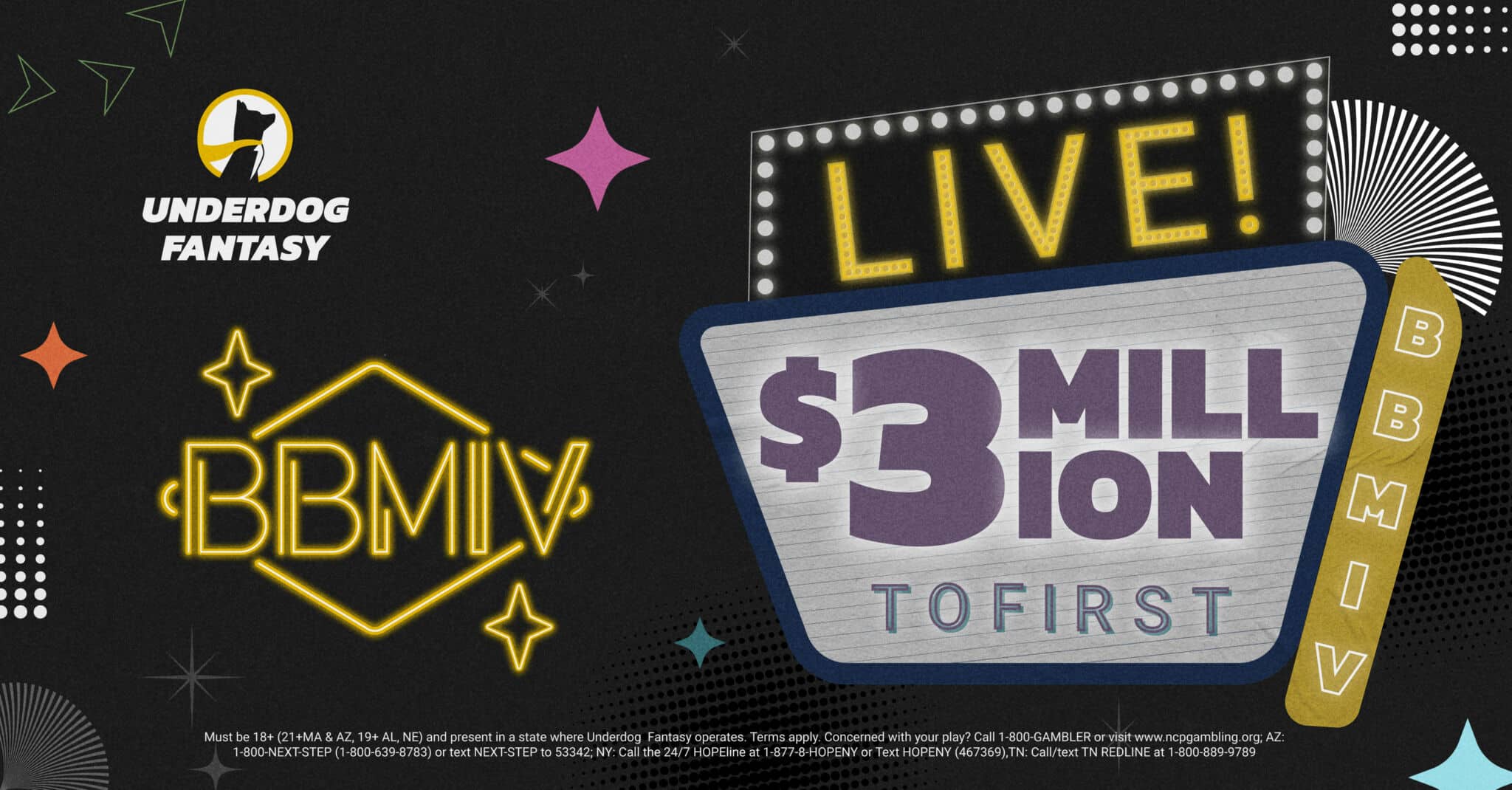 Joe Theismann Interview
The guys (@GamblingPodcast) Joe Theismann interview covers celebrity golf, Notre Dame football and of course Oreos. If you're looking for a chance to win a $10,000 donation in your honor make sure to check out the ACC Fantasy Golf game. They get Joe's thoughts on the Rookie QB class, Aaron Rodgers as Jet and what it was like to host American Gladiators. Plus Joe Theismann sells the Commanders to Colby.
Watch Joe Theismann and the rest of the celebrity golfers July 14-16 at the American Century Championship.
0:00 Intro
Super Bowl Champion Joe Theismann joins the show ahead of the ACC, a big golf event with a fantasy aspect you can register for until July 13th. If you win this tournament you can win up to $10,000 for the charity of your choice.
5:05 Hosting "American Gladiators"
Joe got the chance to host the show, American Gladiators. He said that the athletes that participated in this show were remarkable and he loved to try his hand at the courses. Joe believes that Kyler Murray would do well on the courses the show featured because he is small and can maneuver quite well. Bigger guys like Josh Allen wouldn't fair too well.
8:24 Belief in Sam Howell?
In Washington it seems like Howell has the job locked down and Joe believes he will do well because Sam passes the eye test and is a smart kid. Even though Jacoby is behind him, if Sam can learn the offense fast he should do fine despite probably not playing much in the preseason.
12:00 Best Rookie Quarterback
Joe believes CJ Stroud is in the best situation to be the best quarterback. He noted that when teams are drafting 1st overall, they are not just a quarterback away and have plenty of other issues to solve. The Texans have done a solid job of trying to iron out their mistakes now it is time to see if it will work out.
13:10 Thoughts on Notre Dame
Joe is quite happy with Notre Dame's quarterback due to his maturity and believes the defense matured as well. Collectively, Notre Dame should do well especially because of the years of experience their quarterback has unlike previous years.
15:35 Outlook on Rodgers as a Jet
New York might be the perfect city for Rodgers. The biggest question for Rodgers is if he can do what Brady, Stafford and Manning did and enter a new team and bring them a ring. Joe is not too surprised that Rodgers' needs were meant before he arrived in New York and could not relate it to his time in Toronto or for Washington.
Podcast Transcription