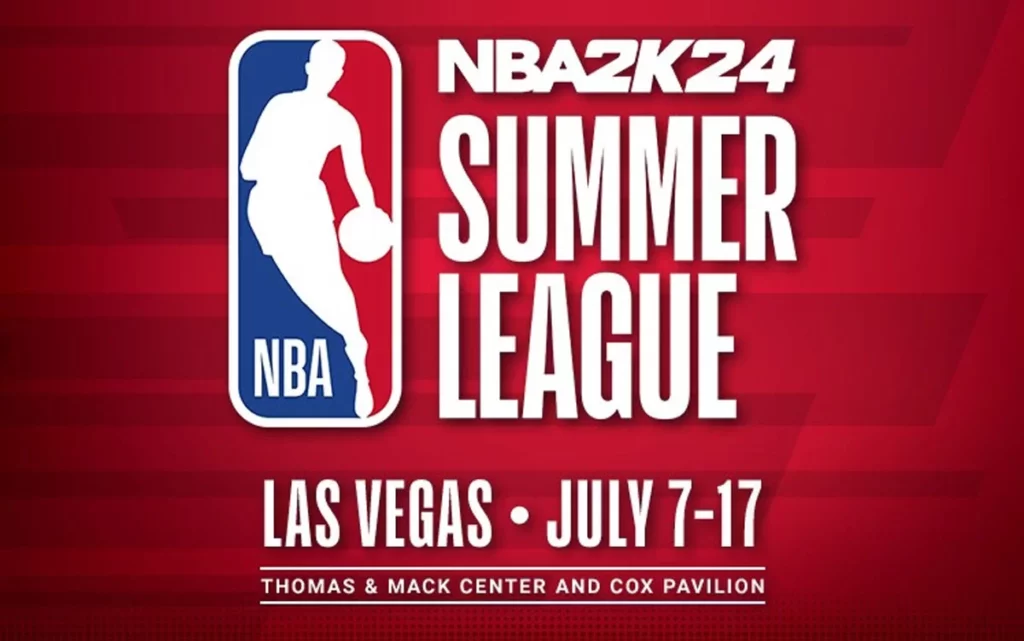 Friday is the big NBA 2K24 Summer League tip-off in Las Vegas. Eight games dot the first day's schedule, and it's filled with plenty of talent we're all looking forward to seeing. While the games are a little harder to foresee thanks to minute limits and teams trying to get looks to different guys, there's still plenty of money to be won at the event.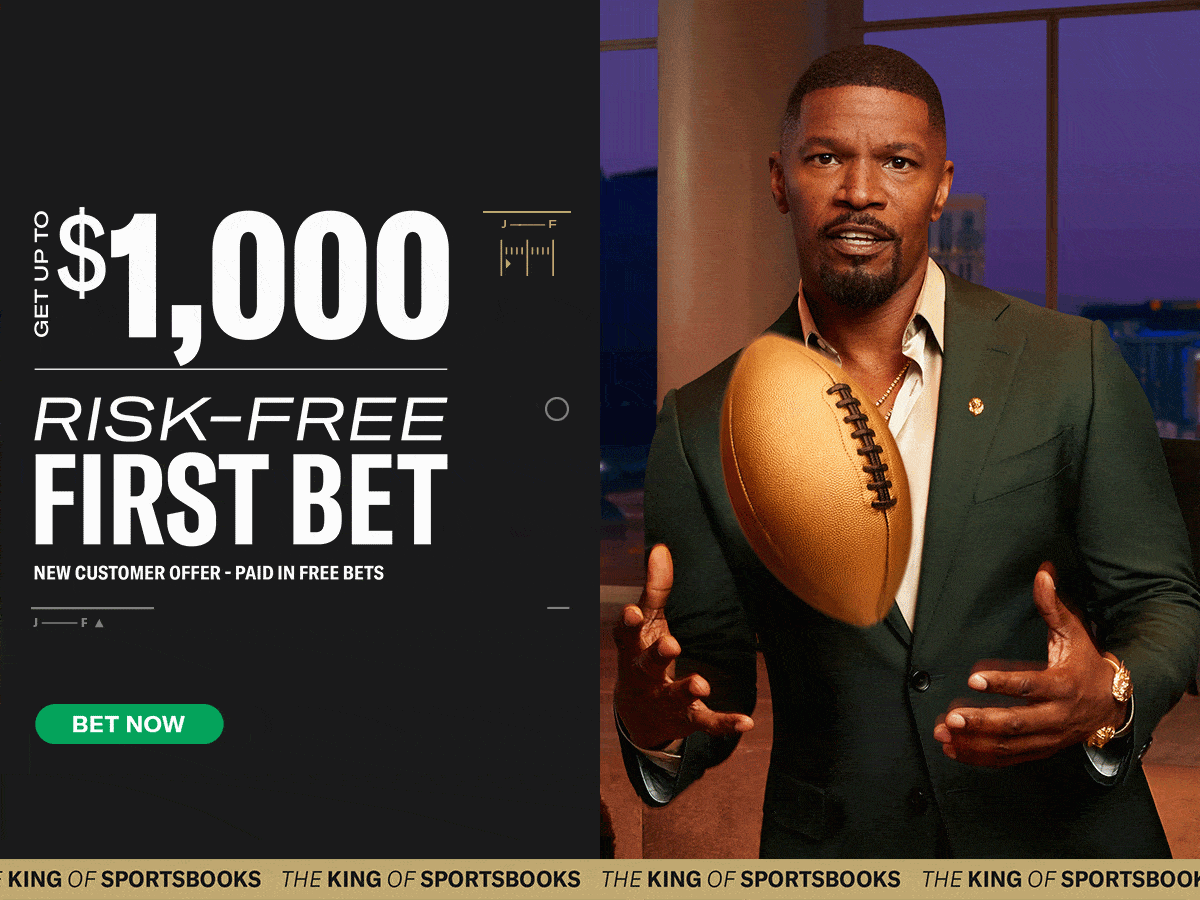 2023 NBA Summer League Preview & Betting Guide – July 7th
Denver Nuggets vs. Milwaukee Bucks
Start Time – 5:00 pm EST
Thomas & Mack Center
Broadcast – ESPNU
Two of the last three NBA champions square off in the first game at the Thomas & Mack Center. On the surface, I like a lot of the names that the Bucks are running out there. They have several NBA veterans like MarJon Beauchamp and Tacko Fall. They also have a handful of late second-round guys in Andre Jackson, Chris Livingston, and Hugo Besson (drafted in the second round of 2022). My biggest concern for them is that they have the largest roster out there at 20 guys deep. Many of those are flyers that might not stick around all that long, but those guys will get minutes early.
Compare that with Denver, who is only rolling 13 deep and has three guys on their roster who were all drafted before Andre Jackson. In addition to the difference in playing time, I like the make-up of the Nuggets squad for a summer league game. Guys like Julian Strawther are used to pushing a pace and playing a nebulous position, so give me the Nuggets at +120.
Chicago Bulls vs. Toronto Raptors
Start Time – 6:30 pm EST
Cox Pavilion
Broadcast – NBA TV
An early look at the lines and the Bulls and Raptors are the only game with a total fly above the 174.5 number that usually kicks us off. Only two of the last nine opening day games have gone over 175. Maybe some of that is hype for Gradey Dick, who stole the draft with his bright red get-up. Maybe someone at the books, like the Bulls, post-draft moves to get Adama Sanogo from the national champs. Either way, that line has crept all the way up to 181, and I love the under here.
Summer league teams start notoriously slow in the Vegas league. In the last nine games that took place on the opening day, just two of them have gone over 175 points. It could be a day where you pound all the unders, but certainly this one.
Cleveland Cavaliers vs. Brooklyn Nets
Start Time – 8:30 pm EST
Cox Pavilion
Broadcast – NBA TV
Despite having two picks just outside of the lottery, only one will be suiting up for the Nets. Noah Clowney, the power forward from Alabama, will be in action, but his counterpart Dariq Whitehead will not. He had another procedure on his foot in May and, as a result, will not be around for the Summer league. That leaves Clowney flanked by David Duke and a smattering of G-League signees.
The Cavaliers have a lot more weapons and a high upside, guys. They snagged Emoni Bates, who was largely seen as a top recruit coming out of high school and still has loads of potential despite a rocky college career. They also have 2022's 39th overall pick in Khalifa Diop from Senegal, who has been playing in Spain and ripping down the board. Give me that combination with the Cavs to cover -1.5 at -110.

Charlotte Hornets vs. San Antonio Spurs
Start Time – 9:00 pm EST
Thomas & Mack Center
Broadcast – ESPN
You have to love the narrative around this one – the number one and number two picks square off. Everybody is on the edge of their seat waiting for the debut of Victor Wembanyama. I've seen some people say that he's not going to play all that much and that the Spurs will want to protect him from an injury (like the one last summer that saw Chet Holmgren miss the entire season for Oklahoma City).
However, regardless of how much he plays, the Spurs' summer league team is just so much deeper. They played Charlotte back in the California Classic without Wemby and still beat them by 19. Big games from Julian Champagnie, Sidy Cissoko, and Dominick Barlow were enough. Now, add a generational talent to their ranks. Even with all that, the line is only set at Spurs -6 (-110), and I think that's a steal.
Sacramento Kings vs. Atlanta Hawks
Start Time – 10:30 pm EST
Cox Arena
Broadcast – NBA TV
Keegan Murray is one of the better-returning professionals to get a look in NBA summer league. You don't see too many guys who averaged double figures in the league get looks. He ripped up a game Wednesday night for 41 points and showed a lot of people what the next level looks like. However, after the game, their coach announced that he wouldn't be playing anymore this summer. That's a huge missing piece after taking a third of his team's shots.
Perhaps the books have missed that Murray is going to be good. With his void and a tough roster for the Hawks that includes two top 40 picks in Michigans's Kobe Bufkin and Washington State's Mouhamed Gueye, the Kings are still favorites by 2.5 points. I'll take the Hawks getting 2.5 (-110) and hope that the Kings can't find that missing production.
If you'd like even more information on the 2023 NBA Summer League, be sure to check out the NBA Gambling Podcast. The guys are dropping weekly episodes to make you the smartest guy at the bar.