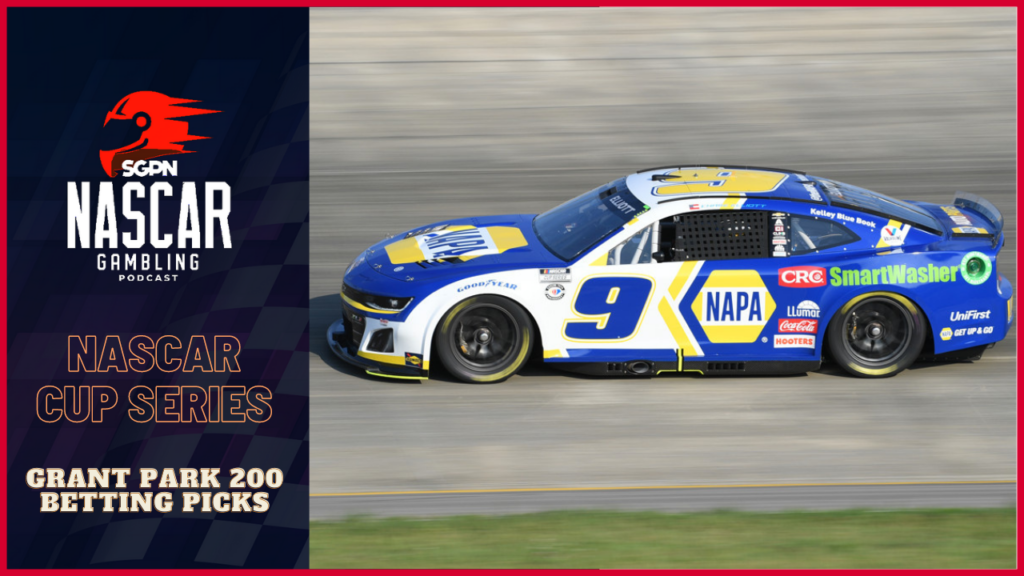 Welcome to another episode of the NASCAR Gambling Podcast on the Sports Gambling Podcast Network! Every week Rod Villagomez and Cody Zeeb bring their love of NASCAR and their love of sports betting to you to help you set your bets for the weekend of NASCAR action. From the Craftsman Truck Series to the Xfinity Series, to the Cup Series, Rod and Cody have you covered.
Today, Rod and Cody give you their favorite Grant Park 220 Betting Picks at the Chicago Street Course in Chicago, Illinois. Will road course ringers gain any kind of advantages on this unique track? How well will the streets of Chicago hold up under the pressure of 36 stock cars roaring around them? Are we even sure how to go about handicapping this race, or are we all just grasping at straws? Who will have the honor of being crowned as the first ever street course winner in the history of NASCAR? We'll answer these questions and more on this week's episode.
Be sure to subscribe to the NASCAR Gambling Podcast on the SGPN App, and on Apple Podcasts or Spotify. Find Rod (@rjvillagomez) and Cody (@Husker_Zeeb) on Twitter.
Introduction Musical Credit: "I Run" by Iconoclast
0:00 – Pre-roll
1:32 – Intro
7:04 – BIRDDOGS code POOL – Look good w/ a free Yeti style tumbler – birddogs.com/pool
8:24 – News and Notes
17:15 – Underdog Fantasy code SGPN – 100% Deposit Match up to $100 – https://sg.pn/underdog
17:55 – Ally 400 Race Preview
21:15 – Head to Head and Prop Picks
49:49 – Race Winner Picks