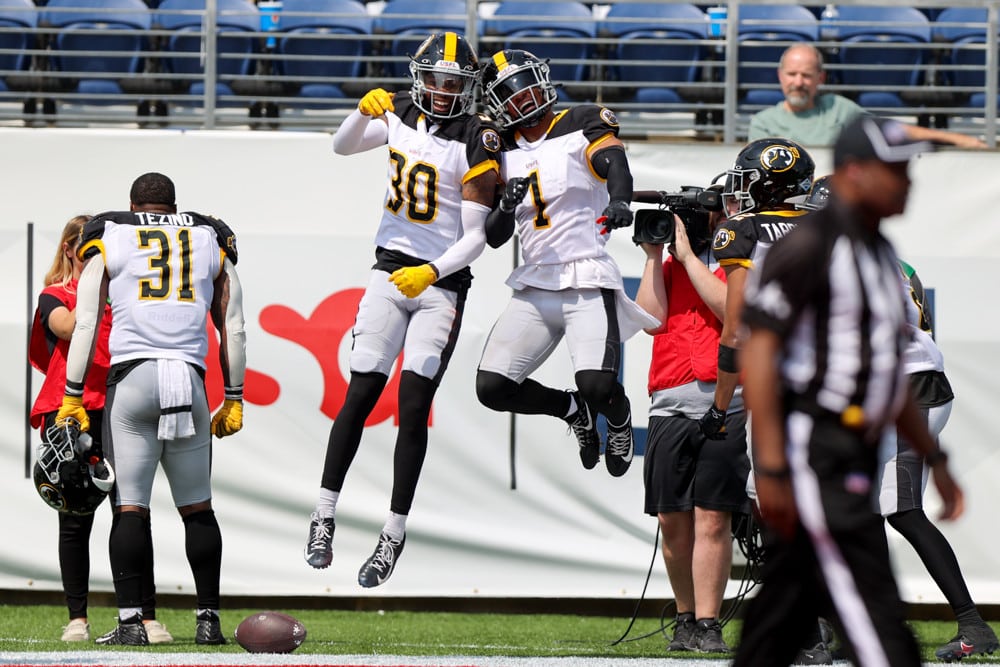 USFL Playoff Picks
The guys (@GamblingPodcast) give out their latest USFL betting predictions on this USFL Playoff picks podcast. They're joined by Colby Dant (@TheColbyD) from the USFL Gambling Podcast to give out their best USFL picks.
(2:23) USFL Week 10 Recap
A lot of nonsense went on in this last week of the USFL regular season. Bad plays and poor offense left some teams out, resulting in four teams left to win it all.
(8:48) Panthers vs Maulers (-3)
Both teams come into this playoff with losing records. The Panthers really aren't too impressive offensively, especially last week. Pittsburgh has a very strong defense which should expose Michigan, who is in a small quarterback battle right now between Love and Perry. Simply put, the Panthers are going to get destroyed and you should start theorizing the odds on Maulers ML. The only way the Maulers lose is if they beat themselves offensively.
(20:30) Breakers vs Stallions (-3)
Birmingham is basically the only team with an actual fan base and they get to play this game at home. The Stallions have looked well this season and is basically the most legit team in the league all-around. The Breakers have looked well too but they don't have enough to confidently say they will win this one, but you can't count them out like the Panthers. Although, with the line only being 3, its hard to not take the Stallions in this one.
(32:45) Champions League Football ??
A Kramer Champions League theory for football would be for the top couple teams in the spring leagues to face off against NFL teams during the preseason of the NFL. Perhaps expanding the rosters of the NFL slightly and letting fourth and fifth stringers face off against the best of the XFL and USFL could be interesting.
(34:12) USFL Bets
Kramer Dog: Michigan +3
Sean Lock: Maulers -3
Sean Dog: Parlay of Maulers -3, Stallions -3, Under 38 Maulers/Panthers
Colby Lock: Stallions -3
Colby Dog: Parlay of Maulers -3, Stallions -3, Under 38 Maulers/Panthers
USFL Odds
| | | | | | |
| --- | --- | --- | --- | --- | --- |
| | Teams | Fut | Sprd | ML | Total |
| 6/24 5:00 PM | Michigan Panthers | 600 | | 135 | 38 |
| Canton, OH | Pittsburgh Maulers | 330 | -3 | -155 | |
| 6/25 4:00 PM | New Orleans Breakers | 250 | | 125 | 44.5 |
| Birmingham, AL | Birmingham Stallions | 135 | -3 | -145 | |
Podcast Transcription