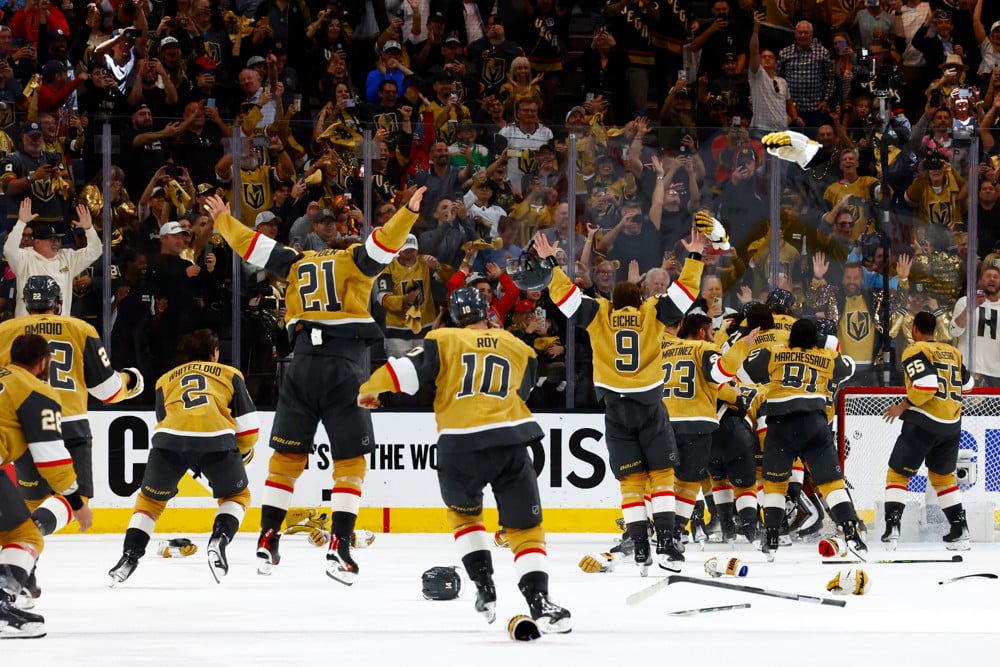 Talon Jenkins, Ryan Gilbert, and Joel Meyer are back to recap the Stanley Cup Final and get you set for the offseason! They talk about the Vegas Golden Knights' blowout victory over the Florida Panthers to win Game 5 and lift Lord Stanley's Cup. The guys debate if Jonathan Marchessault should've won the Conn Smythe Trophy over Jack Eichel (and others), and go through the laundry list of Panthers injuries. They close out the show with a look at some recent NHL news, a rant about Gary Bettman, and some U.S. Open picks for the weekend!
Subscribe to the Hockey Gambling Podcast on Apple and Spotify and leave us a five-star rating and review!
Follow the Hockey Gambling Podcast on Twitter @HockeySGPN!
Follow Talon Jenkins on Twitter (@Talon_Jenkins94)
Follow Ryan Gilbert on Twitter (@RGilbertSOP)
Join the SGPN community #DegensOnly
Discuss with fellow degens on Discord – https://sg.pn/discord
SGPN Merch Store – https://sg.pn/store
Download The Free SGPN App – https://sgpn.app
Check out the Sports Gambling Podcast on YouTube – https://sg.pn/YouTube
Check out our website – https://sg.pn/