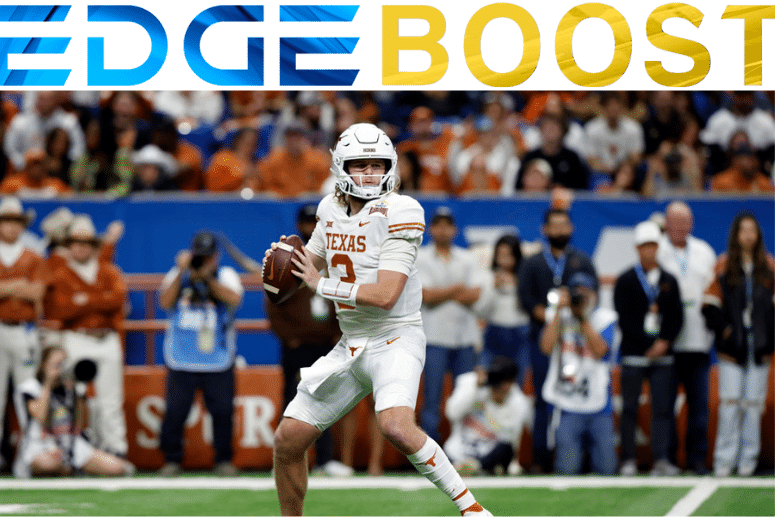 Welcome to the first-ever Edge Boost Monday Futures article! Edge Boost is the world's first Bet Now Pay Later VISA card. Edge currently offers up to $2,500 in betting advances which can be an extremely valuable tool. Imagine what you can do with an increased bankroll. Get down on some of your favorite futures without tying up your bankroll for months!
Double down on a favorite bet you like, or use it to create an awesome middle or hedge. The best part is Edge Boost charges ZERO INTEREST! Click HERE to sign up and get started so you can place these future bets!
Now that we've got the extra bankroll to use towards our future bets, let's look at some future bets out on the market today that are worth investing in.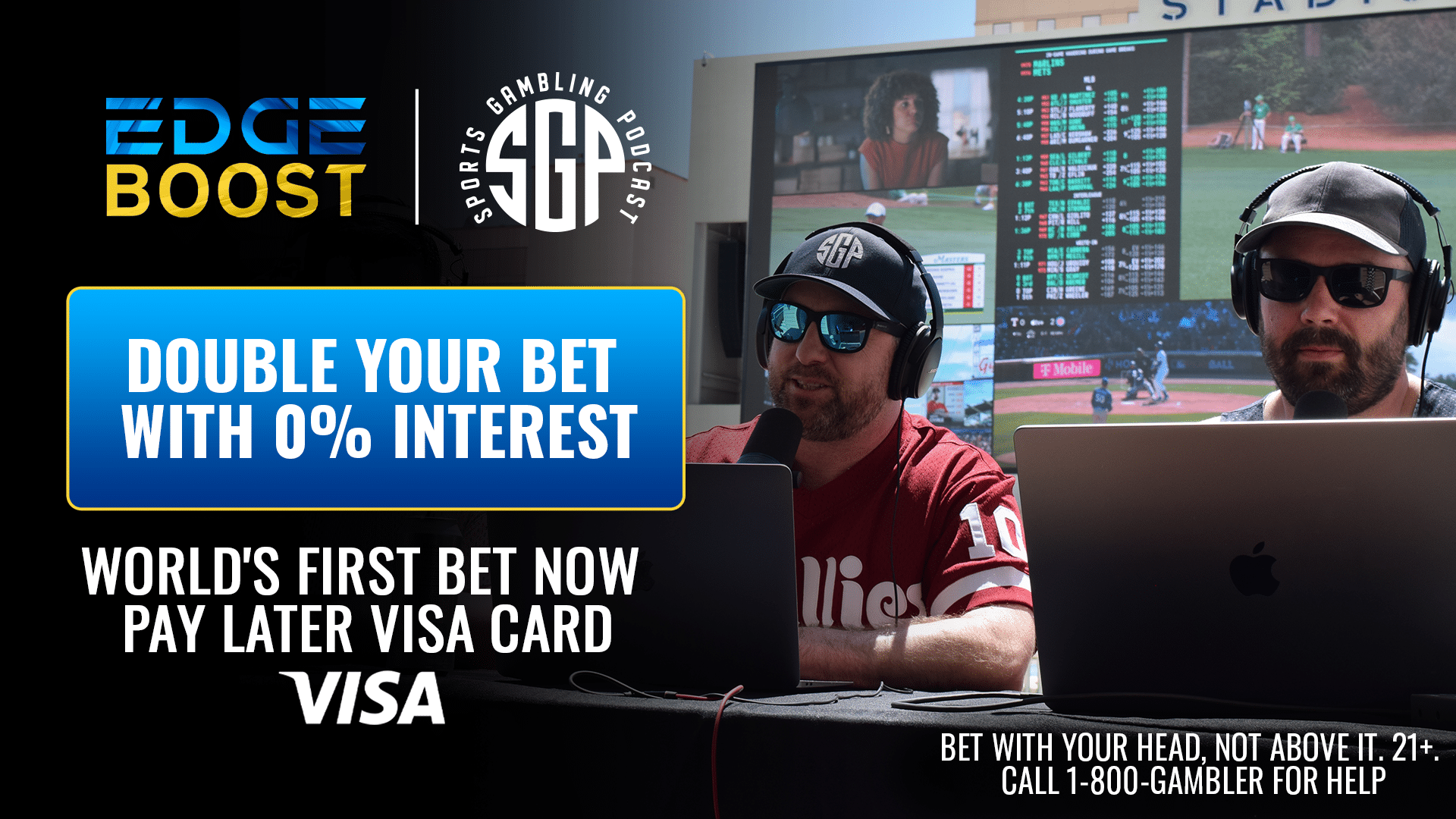 Edge Boost Monday – Futures Bets to Double Down on
NFL – Kansas City Chiefs Over 11.5 Wins (+300 DraftKings Sportsbook)
News flash, the Kansas City Chiefs are a great team. Year in and year out, they continue to impress in the regular season. Andy Reid, Patrick Mahomes, and Travis Kelce have all seen other players come and go, other coaches come and go, and new quarterbacks and coaches in their division, and yet they remain great.
In the five seasons since 2018, when Patrick Mahomes took over as the starting quarterback, the Chiefs have won at least 12 games each year. Twice in that span in 2020 and again last year in 2022, the team won 14 games. Even after losing a star like Tyreek Hill, it didn't phase this team, and they still won 14 games. At 3/1 odds, this bet seems like a steal. Using Edge Boost to double down and not tie up your bankroll makes it even better!
MLB – St. Louis Cardinals Win NL Central (+340 Draftkings Sportsbook)
The National League Central has been a very tight division to this point. The St Louis Cardinals sit 7.0 games out of the division lead through 60 games. Entering the weekend, no team in the division was more than two games above .500. Over the last four seasons. The Cardinals have finished first or second in the Central, winning the division in both 2019 and 2022. Both 2021 and 2022 saw them win over 90 games.
The month of May started a little rough for this team, losing their first five games of the month in a row. After that, the team went 15-8 to finish out the May and start digging out of that hole. A small setback this weekend as they were swept by the Pirates. However, I expect the Cardinals to recover quickly. The Cardinals are a team you can never count out, and if they keep that hot streak going, their odds will shrink quickly.
Formula One – Ferrari to Win Constructors Championship Without Red Bull (+500 Caesars Sportsbook)
Red Bull is now -20000 to win the Formula One Constructors Championship. Since they all but have that in the bag, Caesars has been nice enough to offer us a team to finish second to them. This is the most exciting battle in Formula One right now. Going into the weekend, Aston Martin, with Fernando Alonso, led the battle.
Seven-time champion Lewis Hamilton and Mercedes were right on their tails, taking the lead after Sunday's Spanish Grand Prix, and Ferrari, who holds the world record with 16 titles to their name, are within striking distance.
Aston Martin has been carried by Fernando Alonso, who continues to put up solid finishes week in and week out. Teammate Lance Stroll is the weakest link from any of the teams in the mix. Mercedes will be the toughest competition, but their number (-120) just isn't very sexy. Ferrari is more than capable of beating both of these teams. If they can limit the mistakes, they have two of the best drivers in the paddock, Charles Leclerc and Carlos Sainz.
Quinn Ewers to Win Heisman Trophy (+2000 Barstool Sportsbook)
As a Nebraska Cornhusker fan, it pains me to write this, but Quinn Ewers is a dude. But one small thing could make or break Ewers this season. Archie Manning is that thing. As the nephew of legendary NFL quarterbacks Peyton and Eli Manning, it's no surprise that Archie is the next coming of greatness. That could be a threat to Ewers for sure. Or, it could be what lights a fire under a kid with tremendous talent.
Quinn Ewers was one of the first to take advantage of the new NIL opportunities. He was so good in high school that he skipped his senior season to take over a million dollars in endorsement deals by signing early at Ohio State. Ewers then transferred back home to the state of Texas to lead the Longhorn program.
After getting some starts last season, Ewers is primed to capitalize in 2023. If he can finally be the one to lead the Longhorns back to prominence, that Edge Boost double-down is going to taste oh-so-sweet at 20/1.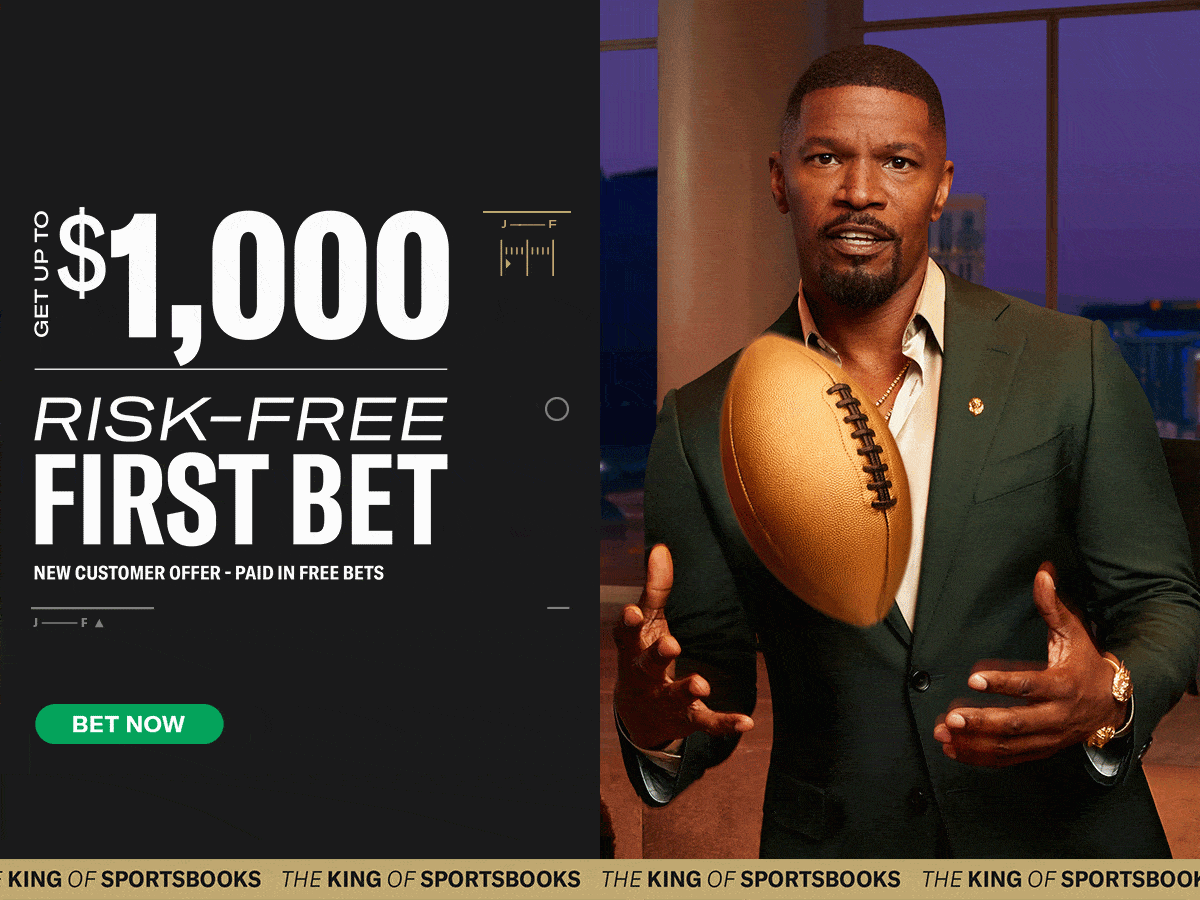 NASCAR Craftsman Truck Series – Corey Heim to Win Championship (+600 Caesars Sportsbook)
Corey Heim has been a man on a mission in the NASCAR Craftsman Truck Series. In his 11 starts in 2023, Heim has only finished outside of the top 15 one time and has scored nine top 10 finishes, two-second places, and a victory. Heim burst onto the scene in 2022, running a part-time schedule in which he won two of the 16 races he entered and was good enough to win Rookie of the Year.
Going into this past weekend's race at World Wide Technology Raceway, Heim was the points leader. He missed the race due to illness but still sits atop the standings. If the playoffs started today, Heim would hold a five-point advantage over second place. With only five races remaining in the regular season, Heim has proved week to week that he could be the last man standing in Phoenix in November.
The Edge Boost Hedge
Another great thing about Edge Boost is it allows you to hedge without tying up your bankroll. For example, you could take the Chargers for half a unit to win the AFC West (+340). If Patrick Mahomes gets injured or the Chiefs don't win over 11.5 games, the Chargers would most likely benefit from that.
For the Cardinals to win the NL Central, if you can find an under for their team's total wins, that may be a good way to hedge. Or grab a second team from the division like the Pittsburgh Pirates (+750 DraftKings Sportsbook), who currently sit only 0.5 games out of the division lead. But, again, simply putting a quarter unit on a bet like this offers a great hedge.
In case Ferrari can't make a comeback for second place in the Constructors Championship over in Formula One to cash you +500, consider putting a unit on Mercedes (-120 Caesars Sportsbook) to hedge your bet if the chalk pulls through.
When it comes to the Heisman Trophy, Quinn Ewers is our guy. The best way to hedge Ewers winning the Heisman Trophy is taking Texas under 9.5 wins (+100 DraftKings Sportsbook) for a unit. This bet isn't as easy to hedge. You could also sprinkle a few other Heisman Candidates to win the Heiman.
Suppose Corey Heim doesn't pull out the Craftsman Truck Series title. Then, Zane Smith is likely to be lurking. Smith has finished in the top two in the final standings four years in a row. However, he remains the favorite (+200 Caesars Sportsbook) and doesn't offer the value that Heim does. If one thing is almost a sure bet, though, Zane will be there at the end and is always worth tossing a unit down on.