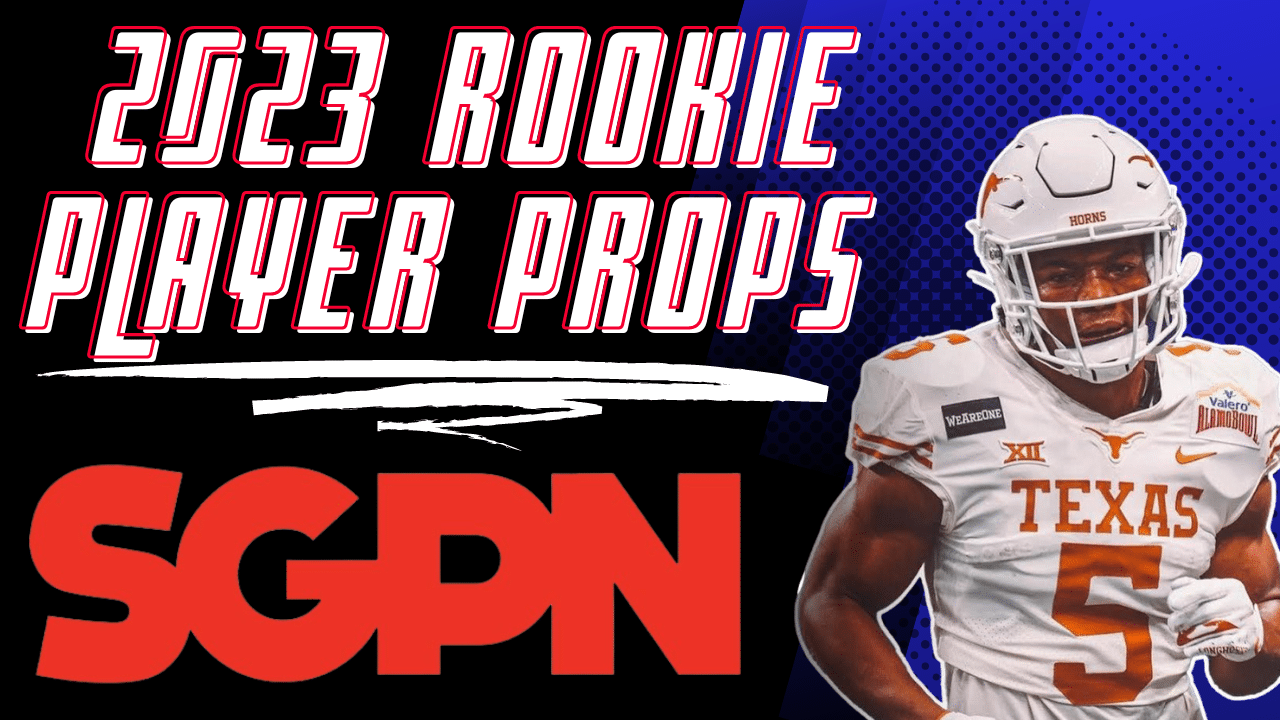 The 2023 NFL Rookie class brings a lot of excitement, as all rookie classes do. Shiny new toys and the hype that the NFL Draft brings is fun. We have seen some amazing rookie performances as of late. It wasn't too long ago when it took forever for rookie wide receivers to catch on. That is not the case anymore, and we always have rookie running backs that bring it year one. We will look at some 2023 NFL Player Props and some trends to help win you some money.
2023 NFL Rookie Player Props
Offensive Rookie of the Year
Let's look at the recent history of this award. In the last two seasons, it went to first-round wide receivers. In the last 15 years, we have seen it spread out to multiple positions. Quarterbacks lead the way with seven awards in the last 15 seasons. The running backs and wide receivers have split it, with four awards each.
No tight end has won the award, so Dalton Kincaid +4000 is highly unlikely. If you want a safe play, Bijan at + 300 is pretty safe. He has a three-down skillset and is joining a team that had the most rushing attempts in the league last season. His pass-catching ability should have him piling up the production. But I am still going to take the quarterback.
Current Odds
Bijan Robinson +300
Bryce Young +450
Anthony Richardson +900
CJ Stroud +900
Jahmyr Gibbs +1100
Jaxon Smith-Njigba +1400
Jordan Addison +1800
Quentin Johnston + 2500
Zay Flowers +3000
My Bet: Bryce Young +450
Longshot: Jahmyr Gibbs +1100
The @LiveontheLine crew takes an early look at some Offensive Rookie of the Year odds 🏈 pic.twitter.com/F1qCSZGF5t

— BetMGM 🦁 (@BetMGM) May 24, 2023
Defensive Rookie of the Year
In the past 15 seasons, we have seen this position almost exclusively go to first-round picks. The only non-first-round winner was Shaquille Leonard, who was drafted in round two back when he was Darius. The positional split has gone majority to edge players (6) and inside linebackers (4).
The remaining awards went to three cornerbacks and two interior defensive linemen (Donald and Suh). In this draft, we had 16 defensive players selected. The four players that went in the first round have the top four odds. My longshot, I will take Jack Campbell +2200. But I will take the safe bet and take the first defensive player selected.
Current Odds
Will Anderson + 400
Jalen Carter + 750
Tyree Wilson + 900
Devon Witherspoon +1000
Christian Gonzalez +1000
Lukas Van Ness +1500
Emmanuel Forbes +1800
Calijah Kancey +1800
Jack Campbell +2200
My Bet: Will Anderson +400
Longshot: Jack Campbell +2200

#Texans Third-overall pick Will Anderson currently has the highest odds to be the defensive rookie of the year, according to @DraftKings 😈 pic.twitter.com/ZO8bC2UVuo

— Nick Schwager (@NickSchwagerNFL) May 19, 2023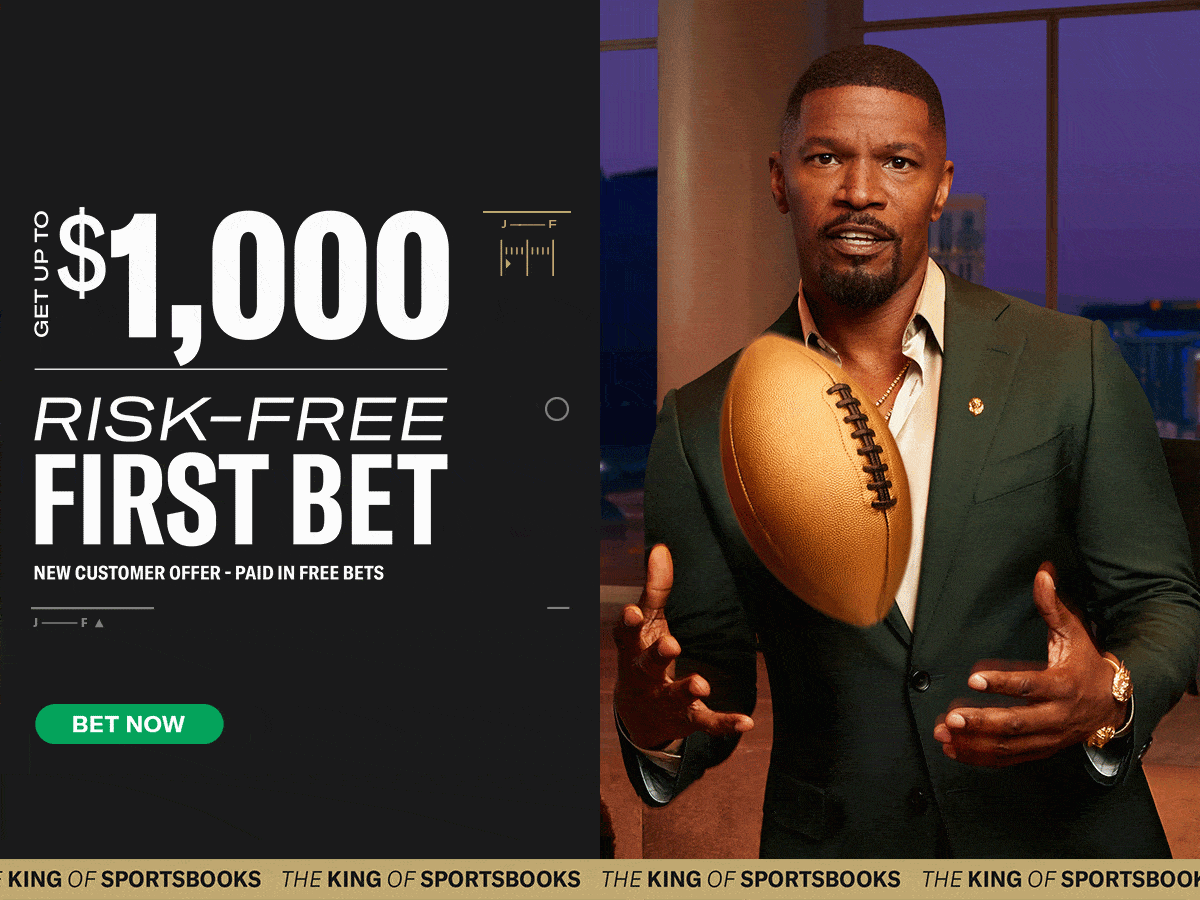 Most Regular Season Rookie Receiving Yards 2023-2024
The top receivers were all drafted close to each other, and Mike Clay's projections have them around the same. He has Jaxon Smith-Njigba finishing the highest at 771 receiving yards. Followed by Jordan Addison with 754 receiving yards and Quentin Johnston with 714 receiving yards.
This should be a close race. The other first-round receiver was Zay Flowers. Clay has him projected for 580 receiving yards. Addison has a clear path for targets with Adam Thielen out of town. He could be the #2 for Minnesota this season. Give me Addison over JSN.
Current Odds
Jordan Addison + 250
Jaxon Smith-Njigba +280
Quentin Johnston + 550
Zay Flowers + 1000
Jonathan Mingo + 1200
Rashee Rice +1800
My Bet: Jordan Addison  +250
Long Shot: Quentin Johnston +550
Anthony Richardson Over/Under 2650.5 Passing Yards -112

I will take the over. They are already projecting that he will play early. Mike Clay has him at 2,889 passing yards in just 15 games. If he plays all 17, he should be able to hit this mark of 156 passing yards per game.
My Bet: Anthony Richardson Over 2,650 Passing Yards
Anthony Richardson Rushing Props

+600 for 10+ Rushing Touchdowns
+500 Most Regular QB Season Total Rushing Yards
My Bet: Neither
Bryce Young Over/Under 3300.5 Passing Yards -112
This would be 194.1 yards per game. If Bryce plays all 17, this should be doable. NFL teams averaged 194.2 passing yards yards per game last season.
My Bet: Bryce Young Over 3,300.5 Passing Yards
C.J. Stroud Over/Under 3200.5 Passing Yards -112
Stroud has the same odds and is at 100 yards less than Bryce Young. However, we expect him also to play early, and I will take over for C.J. Stroud.
My Bet: C.J. Stroud Over 3300.5 Pass Yards
Bijan Robinson Props

NFL Rushing Leader + 1200
Over 1100.5 Rushing Yards -110
Under 1100.5 Rushing Yards -120
Over 8.5 Rushing Touchdowns -120
Under 8.5 Rushing Touchdowns -110
My Bets: Bijan Robinson NFL Rushing Leader +1200
Rookie QB Passing Touchdown Props
Bryce Young Over 22.5 +110
Bryce Young Under – 140
C.J. Stroud Over 22.5 + 110
C.J. Stroud Under 22.5 -150
My Bets: C.J. Stroud & Bryce Young Under 22.5 Passing Touchdowns