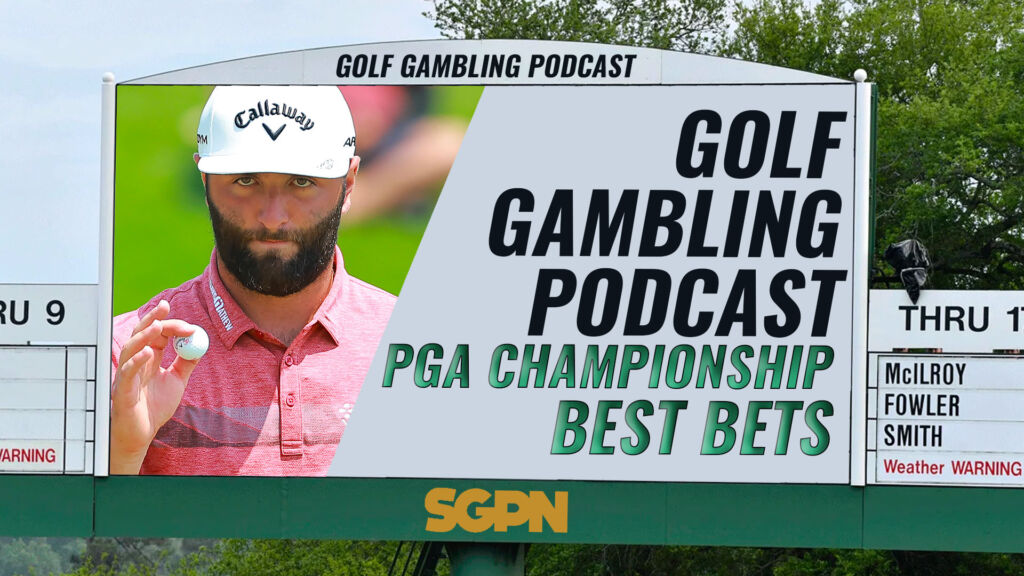 In this episode of the Golf Gambling Podcast on the Sports Gambling Podcast Network, Boston Capper (@boston_capper) and Steve Schirmer are joined by Pamela Maldonado of Yahoo! Sports to give out their best bets and predictions for the 2023 PGA Championship.
The three of them give out their favorite outright bets for the 2023 PGA Championship. Then they fill out the rest of their card with matchups, positionals and other 2023 PGA Championship bets.
Thank you very much to Pamela Maldonado for joining us on the show! You can follow her on Twitter @pamelam35 and see all her best bets every week over on Yahoo! Sports.
Related Content