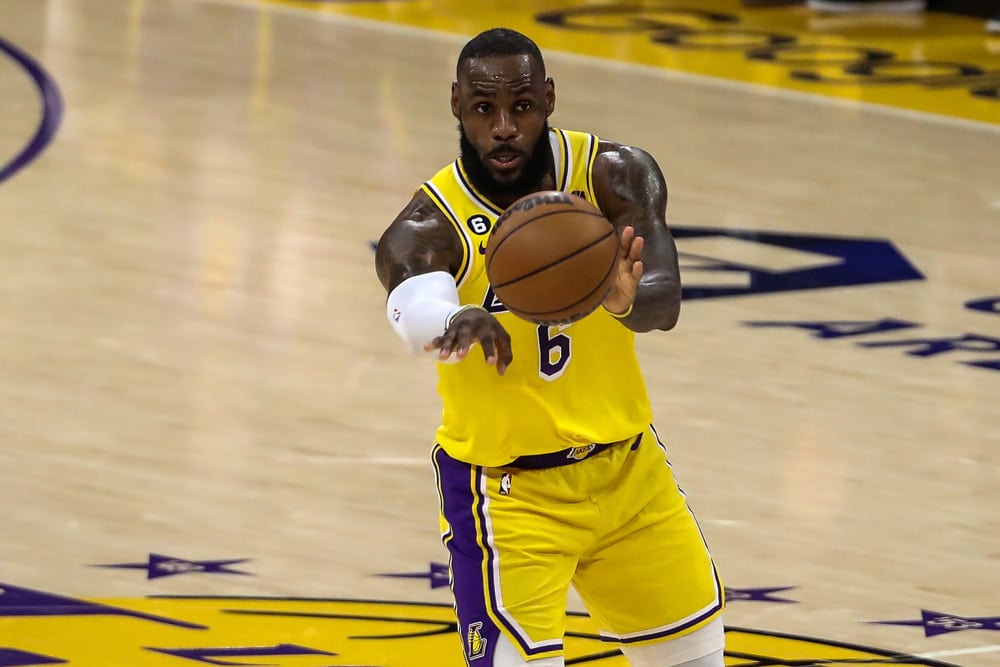 NBA Conference Final Picks
The guys (@GamblingPodcast) are talking NBA playoffs in their NBA Conference Finals picks podcast. They give out their favorite NBA bets for Tuesday May 15th between the Los Angeles Lakers and Nuggets and their NBA bets for Wednesday May 16th between the Miami Heat and Boston Celtics. They're joined by the guys from the NBA Gambling Podcast Terrell Furman (@ReallyRell__) and Scott Reichel (@ReichelRadio).
(4:00) Game 7 Recap Sixers vs Celtics
The Sixers fell victim to celebrating too early. After Game 5 they acted as if they were a lock to win the series and dropped two straight. Game 7 was a real choke performance from their two stars and Doc Rivers needs a reality check.
(11:10) Heat vs Celtics (-8)
Jimmy Butler will be set to be a force to be reckoned with in this ECF and catching 8 points in Game 1 is too much. Boston has struggled to put teams away in this playoffs but the Heat have done it well. In addition, the Heat have the coaching advantage by far and they have the dawg mentality over the Celtics.
Despite the spread and seeding in this one, the Heat seem like the team yielding the most confidence across all aspects of the game. Boston lets teams hang around way too much and sometimes look like they aren't always trying.
Consider taking the Celtics to win Game 1 and the Heat to win the series as the extra rest could have Miami rusty. Boston also doesn't seem capable of taking a commanding series lead so the Heat at +2.5 for the series looks like a lock. Boston is no pushover though with all their stars, so the series to go over 5.5 games is another good bet.
(41:38) Lakers vs Nuggets (-6)
The Lakers are fresh off a battle of a series with the Warriors and could be drained going into Denver's altitude. A Jokic masterclass in Game 1 seems fairly likely but there is a world where the Lakers lock down on defense. AD and Vanderbilt could fill up the defensive stat sheet and if they get Jokic in foul trouble the Nuggets will probably falter.
Lakers in 6 is popular but the most popular one is the Nuggets in 7.
(1:03:59) NBA Best Bets
Kramer Lock: Over 5.5 games Heat/Celtics
Kramer Dog: Heat win Game 1, Heat Win series 9-1
Sean Lock: Heat +2.5 games -135
Sean Dog: Heat in 6 11-1
Scott Lock: Over 5.5 games Heat/Celtics
Scott Dog: Al Horford leading rebounder in series
Terrell Lock: Heat +2.5 games, Heat +1.5 games
Terrell Dog: Buzzer Beater in Heat/Celtics series 30-1
Podcast Transcription