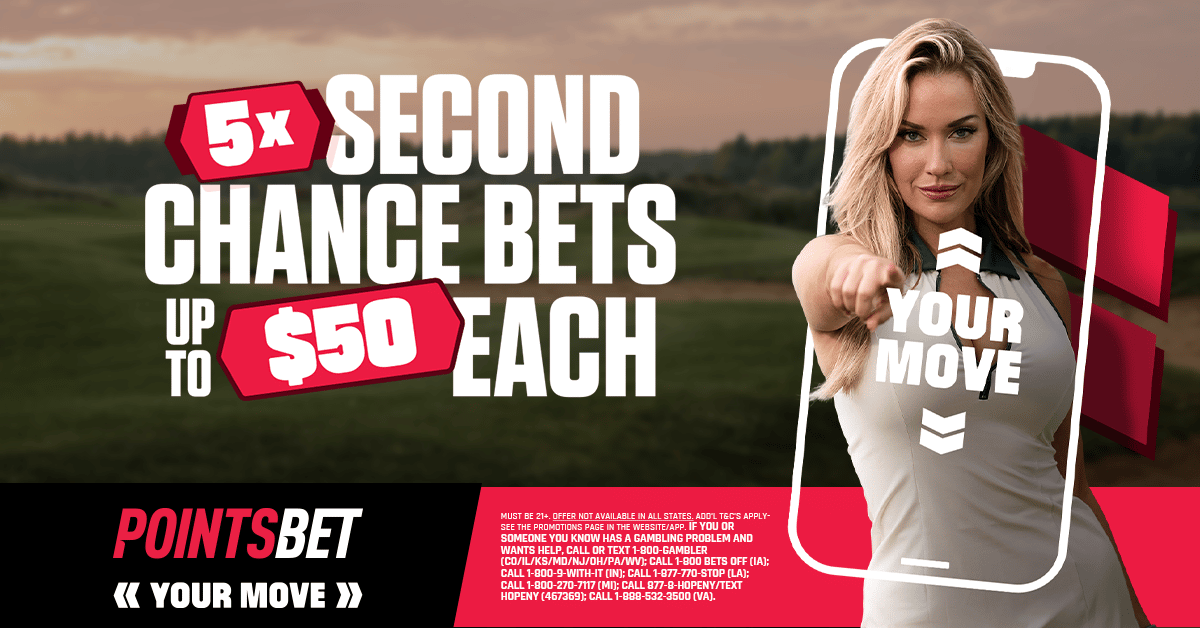 NFL Coach Of The Year + Comeback Player Of The Year Picks
The guys (@GamblingPodcast) continue their 2023 NFL futures best bets in their latest podcast. The guys break down NFL Coach Of The Year odds and their favorite picks. They also talk NFL Comeback Player Of The Year odds and best bets. Plus they discuss Sam Darnold being the greatest thrower of the football for the 49ers, Tom Brady's possible return and the Commanders potential tampering for Andrew Luck.
(2:57) Andrew Luck Return?
There have been reports that the Commanders were interested in bringing in Andrew Luck out of retirement to play quarterback. The Colts accused Washington of tampering to find this interest, but it seems unlikely that Luck will be coming out of retirement. This is somewhat of a shock because it seemed like the Commanders were all set on Sam Howell starting.
(8:42) Comeback Player of the Year Odds
Damar Hamlin seems extremely likely to win Comeback Player of the Year. For what he went through, to play again will be extraordinary. Other people likely in the odds in the market are Russell Wilson and Sam Darnold. The issue with Wilson is that not too many people really like him that much. Sam Darnold is in a fresh spot and could put together a strong season with all the weapons around him.
Another winner that we could see is John Metchie who overcame cancer. Although, for him to win he would need to put together a really strong season and picking him for OPOY might be a better bet. Stafford is 100-1 for the award and has a real case to win the award as it is usually an offensive player who wins.
Understanding what kind of season is necessary for a guy to win the award and what that season would mean for the team can help you understand what bet would be best from division winners to OPOY to Comeback Player of the Year. Tom Brady could be a sneaky play as well, and maybe even bet to see if plays a snap this year.
(31:35) Coach of the Year Odds
There has been a very encompassing list of winners for this award in the past thirty years. Bill Belichick has only won it 3 times which is fairly shocking. The award really favors first time head coaches who are able to win 5 or 6 more games than the previous year. Due to this knowledge, Sean Payton is the favorite since the Broncos were so bad last year.
Todd Bowles could put together a good season for this award if he's able to get double digit wins with a quarterback like Baker Mayfield or Kyle Trask. Rivera is in a good slot to win it if he can lead the Commanders to a division win but he has already won twice so it is probably unlikely that he wins again. Mike Vrabel is a very good coach that can easily steal this division from a heavily favored but young Jaguars team.
Shane Steichen is a first-year head coach with a decent shot at the award. He has a lot of problems to still solve but definitely has the tools to do so. Frank Reich also could pull it off, but they did win 7 games last year which would make it tough to expect a 5 win increase.
People are really eating up Dan Campbell at 14-1. If the Lions win the division he might be a guarantee to win but his odds aren't as exciting enough to bet on. Direct competition for this would be division rival head coach Matt LaFleur at 12-1. If Jordan Love proves ready the Packers could actually take a step forward.
Podcast Transcription