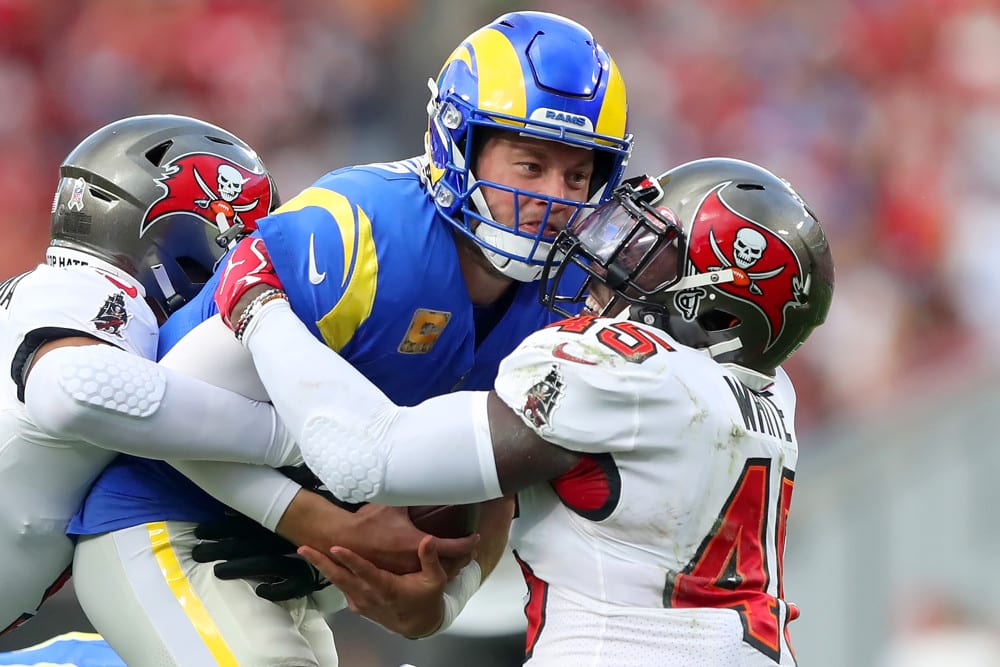 NFC Division Odds + Picks
The guys (@GamblingPodcast) continue their Way Too Early NFL Futures series with the NFC Division odds and picks. They walk through the current NFC Division futures bets and picks some early best bets for NFC Division winners.
(4:54) NFC East Division Odds
Since 2003, there has not been a repeat division champ in the NFC East. Despite this, the Eagles seem likely to win this division again. The Commanders are under new ownership and will work to put together a considerable campaign. Bienemy will look to rejuvenate their offense with Sam Howell likely under center.
(11:19) NFC North Division Odds
Regression is likely for the Vikings and the Lions seem to be ready to make a jump. Green Bay can fight for the division title in their post-Rodgers era but their price in the sports book isn't too attractive. The Vikings for the price still seem like the best option to bet on as even if they drop 3 wins from last year they'd still be at 10 wins.
(14:47) NFC South Division Odds
The Panthers will be led by a rookie which will be hard to get behind. Derek Carr makes the Saints the favorite for the division as he has found some success in the league. Sneakily, the Bucs can win this division if Baker can bring them to the next level. With Brady gone, there is a lot of desire to prove they can be better without him.
(18:42) NFC West Division Odds
Sam Darnold seems to be guy at quarterback for the 49ers which is impressive that they are still favored with this news. The most attractive odds are with the Rams at +650 as if the stars, or health, can align they can easily make one last big run.
(25:05) Bets NFL Division Bets
Kramer Lock: Falcons
Kramer Dog: Falcons parlayed with Seahawks
Sean Lock: Eagles
Sean Dog: Rams
Podcast Transcription