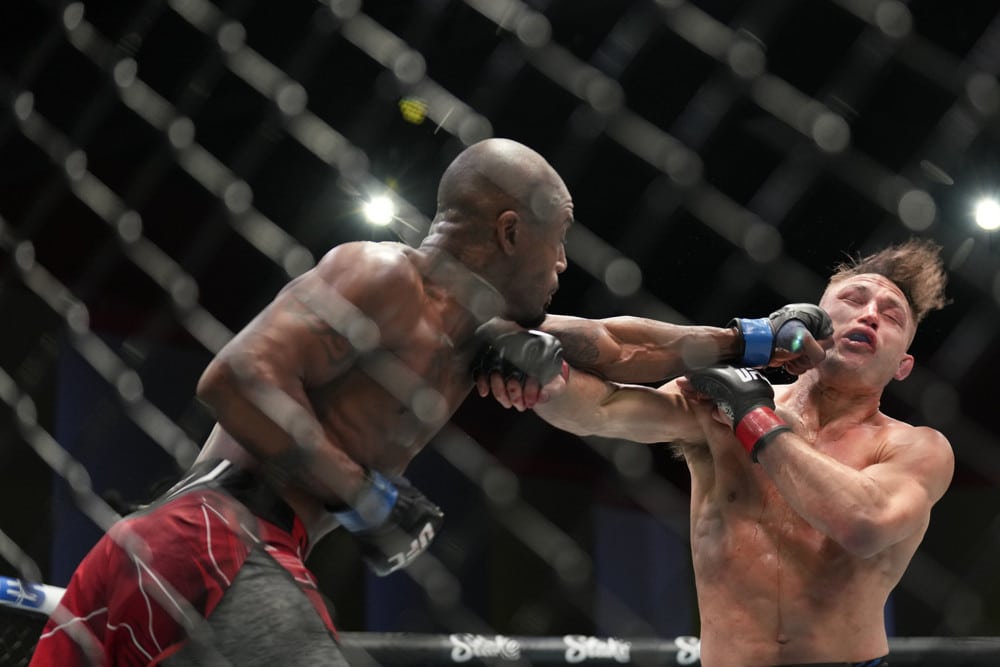 Everyone knows that the UFC is the world's leading MMA organization. Besides being very interesting to watch, almost all UFC events allow people to use different offers and bet on all sorts of things.
While talking about bonuses and betting, to take advantage of the Spinbetter Bonus code you need to be a member of the online betting site, but the good news is that registering takes seconds. Those who complete the specific process will be able to bet on the UFC event they want wherever they go.
Every UFC event offers a lot of things, and UFC 288 is no exception. The latter will take place several weeks from now, and we can expect to find a lot of interesting options to punt on. So, let's take a look at the most exciting matches on the Fight Card and what to expect.
Fight Card – The events to keep an eye on (Main Card)
Like any other UFC event, UFC 288 will give us access to several excellent matches. Starting from those from the Main Card, we have Kron Gracie vs Charles Jourdain. Most of the leading bookmakers consider Gracie to be the favorite because he is yet to lose a single match. Consequently, the odds will be in his favor.
Movsar Evloev vs Bryce Mitchell will be the second match from the Main Card that fans will be eager to watch. The Russian fighter has been one of the best in the last couple of months, and after Jonathan Pearce injured himself, Evloev has the chance to go up against Bryce Mitchell. The latter is the favorite according to most bookmakers, but it's important to know that Evloev hasn't lost a single fight in MMA or UFC yet.
Drew Dober vs Matt Frevola will be another fantastic match in the Lightweight category. These two fights are interesting to watch because both are on a winning streak. In fact, Dober has 3 knockouts in a row, so he will be eager to extend his streak by defeating his opponent. Considering his most recent results, it probably doesn't come as a surprise that most bookies regard him as the favorite.
Jessica Andrade vs Yan Xiaonan will be the match from the Women's Strawweight category, where two of the best UFC fighters will go head to head. This is one of the UFC matches where everything is possible, so don't be surprised if you notice that some bookies provide better odds for one of the fighters.
Aljamain Sterling vs Henry Cejudo
The highlight of the UFC 288 event will be the epic match between Sterling and Cejudo. The latter will do everything in his power to reclaim the UFC title from Sterling, who is the reigning champion. 
Even though the champ is looking more motivated than ever to win this match, it will be really hard because he has to go up against Cejudo, an Olympic gold medalist and a former Simultaneous champion. The legendary fighter decided to come out of retirement and will be eager to defeat his opponent. Therefore, you shouldn't be surprised if many of the leading sites for MMA betting, like BoyleSports, will consider him to be the favorite.
Which UFC 288 betting markets to focus on? 
When it comes down to the betting markets for wagering on the UFC 288, it all depends on the website you're using. Most top-tier companies that will let you punt on this match will allow you to choose from markets, such as "To Win Fight". This is the most common option among UFC bettors, but the odds aren't always that good.
People who want something more interesting can fight things, such as Total Rounds. This market uses the Over/Under the option, meaning punters have to bet on whether there will be over or under a specific number of rounds.
Of course, all MMA betting operators will let you bet on whether the match will end by TKO, KO, DQ, or Submission. There might be even more options to choose from, so take a look at what's available.