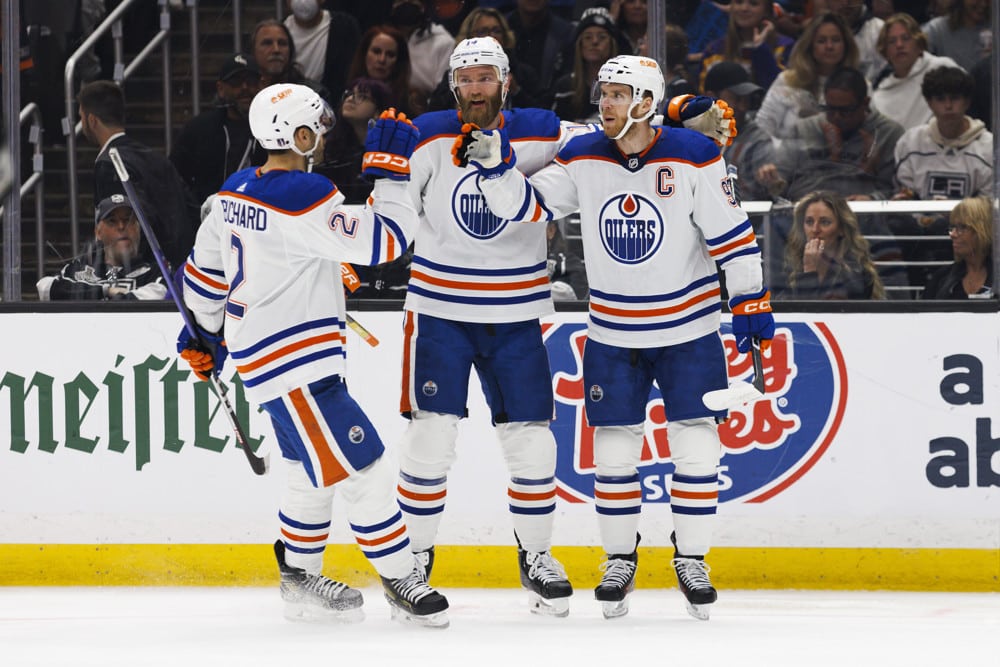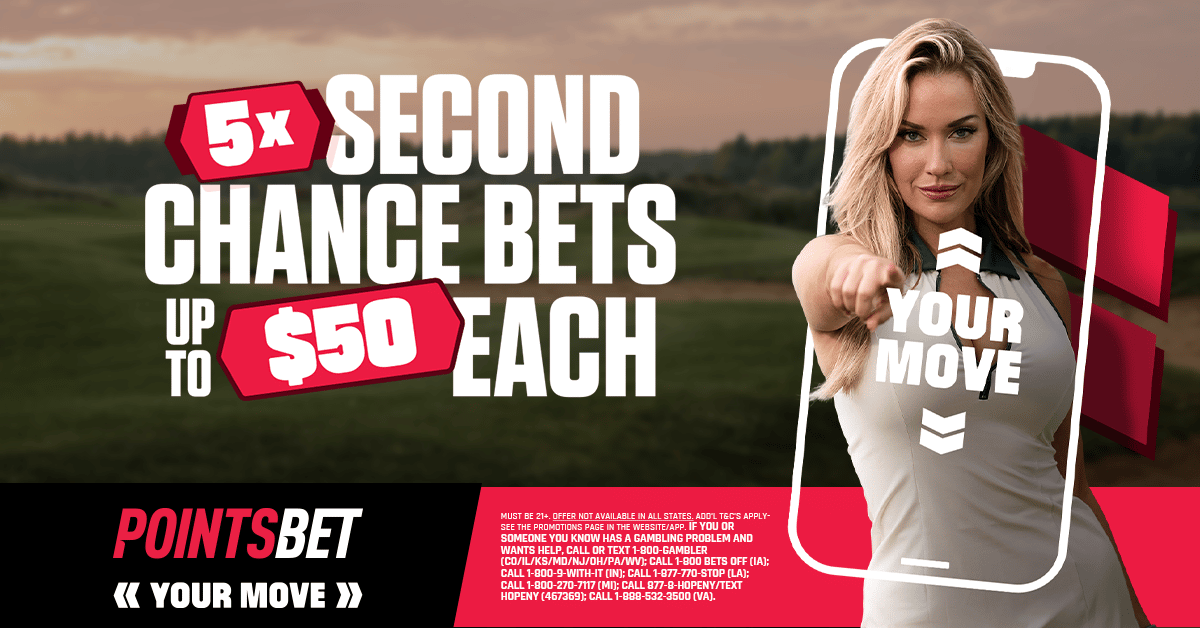 NHL Picks 5/2/23 + 5/3/23
The guys (@GamblingPodcast) are back talking Stanley Cup Playoffs predictions with the host of the Hockey Gambling Podcast Ryan Gilbert (@RGilbertSOP). Their NHL Round Two series preview covers NHL picks 5/2 and 5/3.
(2:06) New York Rangers (-110) vs. New Jersey Devils (-110)
In a true pickem, the Rangers and Devils come together for Game 7. Kramer is on his Devils and Ryan is riding with the Rangers (with Sean tailing).
(8:35) Seattle Kraken (+175) vs. Dallas Stars (-205)
The Kraken are again the underdog in this series after beating Colorado in round 1. Seattle has lost their leading goal scorer in Jared McCann but have a hot goalie in Philip Grubauer. Dallas' goalie Ottinger is also playing well and getting Joe Pavelski so it's sure to be a good matchup. A good play here is the over 5.5 games played in the series (the over hit in 7 of 8 first round series)
(17:00) Florida Panthers (+145) vs. Toronto Maple Leafs (-170)
The Panthers are riding high after unexpectedly beating the Bruins in Round 1. Toronto got the monkey off their back and finally won a playoff series as well (still searching for their first Stanley Cup since 1967). A good bet here is Toronto to win the series in 6 games at +450. Both teams are high scoring, so over 6.5 goals in game 1 is also a good play.
(27:42) Edmonton Oilers (-150) vs. Las Vegas Golden Knights (+125)
The Oilers have a historically good power play with all-world Center Connor McDavid. Las Vegas beat the Winnipeg Jets in 5 games in Round 1 and gets right winger Mark Stone back from injury for Round 2. The Oilers offense is clicking and has the depth to match up with the 2nd and 3rd lines for Vegas. A good bet is Oilers ML in Game 1 (-115) and potentially even a puck line sprinkle (+210).
(33:43) NHL Picks 5/2 + 5/3 – Locks, Dogs & Favorite Series Bet
Sean
Lock: Edmonton Game 1 (-115)
Dog: Florida Panthers Game 1 (+135)
Favorite Series Bet: Edmonton (-150) vs. Las Vegas
Gilbert
Lock: Seattle vs. Dallas Under 5.5 goals Game 1 (-120)
Dog: Edmonton Puckline Game 1 (+210)
Favorite Series Bet: Toronto vs. Florida Over 5.5 Games (-180)
Kramer
Lock: Kraken Game 1 (+140)
Dog: Canada Parlay Oilers + Leafs (+?)
Favorite Series Bet: Toronto to win Game 1 + Toronto to win the Series (+115)
(36:20) Stanley Cup Playoffs Futures
The Canada parlay at plus odds is a great play. A good tip right now for those looking to pick Stanley Cup winners right now is to check the Conn Smythe awards (most valuable player in the playoffs). If you like a team to win the Cup you can also make a prediction on who wins the award. Someone like Edmonton's Connor McDavid (6:1), Dallas' Ottinger (19:1) or Seattle's Grubauer (40:1).
Podcast Transcription