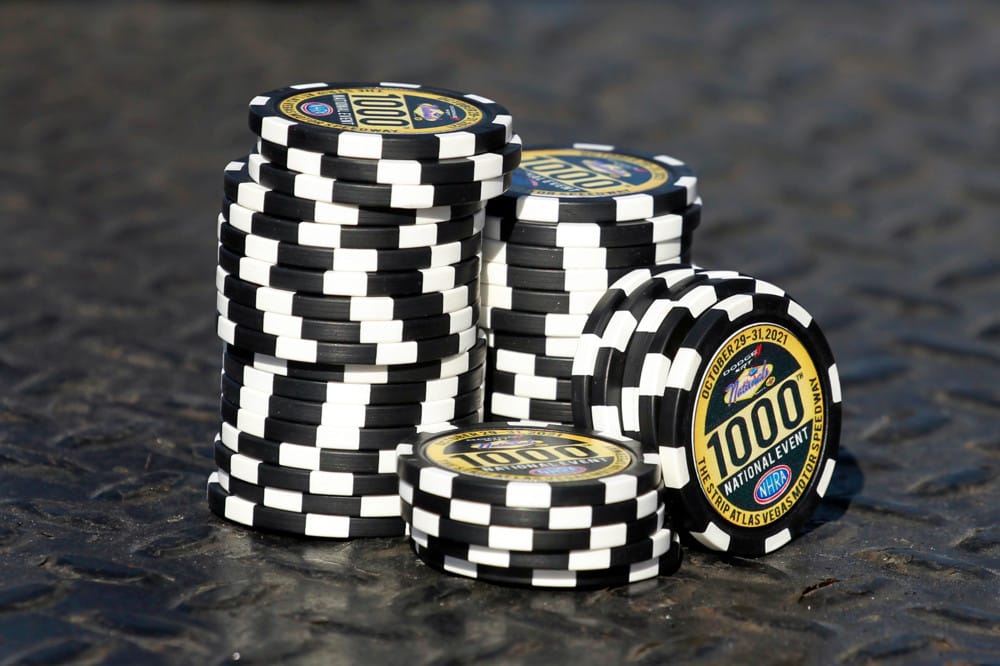 New casino trends come and go. But people's love for casino gaming never seems to end. According to Statista, the iGaming industry has been growing by double digits for more than five years.
By 2025, online gambling will be worth over $100 billion. That's more money than all major sports leagues make in a year. Most of this money goes to the governments and casinos.
But that's alright. Your number one priority while playing casino games is to have fun. Winning money is a bonus. With that said, below are some popular casino trends you should take advantage of in 2023:
  Live Casino Gaming
Live casino gaming is one of the best things that ever happened to the iGaming industry. You can now play poker with friends, chat with the blackjack dealer or watch the roulette wheel spin without leaving your home.
Live casinos use special software to link you to a gaming room branded to look like a real casino. There are lights, blackjack and poker tables, human dealers, and everything else you would expect from a Lavish Las Vegas casino.
If you like to play poker, blackjack, or roulette, you really need to find a good live dealer casino. Find a site with games from top-rated software providers like Evolution, Ezugi, Playtech, or Microgaming.
You will have access to a large library of different games. For example, you can play classic blackjack, Spanish 21, or Perfect Pairs. On the other hand, you could juggle between Omaha and Texas Hold'em.
No Wager Bonuses
Everyone deserves an online casino money website with zero wager bonuses. Nothing feels better than knowing you don't need to fulfill playthrough terms after using a bonus.
For the uninitiated, wager terms range from 0x to 40. If you get a $20 bonus with 40x wager, you need to spend $800 ($20 x 40) at the casino before you can withdraw your bonus winnings.
In other words, wager terms feel like paying a debt you shouldn't pay. That's why bonuses with no wager are so awesome. You receive free spins to play slots or a live casino bonus. And if you use it to win money, you can withdraw your profits instantly.
Now, finding a no-wager bonus is easier said than done. It's like free money, so no casino wants to give you this offer. However, there's a handful of betting sites that provide wager-free bonuses every now and then. Find them and take advantage of the promotions.
Crypto Casinos
Unless you've been living under the grid, you know about Bitcoin. It's all celebrities talk about. Elon Musk even changed Twitter's bird symbol to a Shiba Inu image—the symbol for the meme coin, Doge.
One of the things that make crypto so popular is that it works like money. You can use Bitcoin to buy coffee, pay for bus fare or play online slots. At some casinos, you can use any of the popular cryptocurrencies to make a deposit—Bitcoin, Ethereum, Ripple, or Bitcoin Cash.
Why should you use Bitcoin for casino payments? For starters, you stand to win bigger bonuses. Most crypto casinos give you up to 5BTC as a welcome bonus. If 1BTC is worth $25,000, that means you could get over $125,000 in rewards.
Beyond bonuses, crypto is fast and cheap. You can send millions worth of bitcoin across the world in a couple of minutes. And since the funds do not go through a middleman like a bank, the transactional costs are low.
Another reason to use crypto is that it's borderless. You can use BTC for payments if you live in a country where PayPal or Visa do not work.
No Registration Casinos
One of the coolest trends in 2023 is casinos that do not ask you to register an account. Wait a minute. How's that possible? These casinos work with a payment method like Trustly.
Trustly does the hard work of verifying your identity and facilitating payments. Casinos give you an ID to help you log onto your account. They also give you access to your favorite games.
If you want to deposit money, you do so through Trustly. Presently, the Swedish e-wallet works with banks in Finland, Sweden, Germany, and a few more countries. In these countries, gambling payments are quick for both deposits and withdrawals.
Take advantage of no-registration casinos if you live in a place where they work. You will enjoy the privacy of not revealing your identity. More importantly, you'll benefit from fast banking.
Casino Twitch Streaming
Twitch is no longer a gaming paradise for those who love video games alone. There are hundreds of channels centered on casino gaming. Some streamers specialize in slot machines. Others go to Twitch to play high-stakes poker.
Regardless, make a point to experience this new trend. Find a popular casino channel and have fun watching streamers risk thousands of dollars on a blackjack hand. 
Beyond entertainment, watching Twitch streams can help you learn a few gambling tricks. Or, you can discover new amazing slots and casinos. Twitch is free for all but it encourages you to support your favorite channels through subscriptions or donations.
Mobile Gaming
Mobile gaming isn't exactly a new trend. But if you've always played slots on your desktop computer, it's time to give it a try. With mobile casinos, you don't need to leave your bed to have a little bit of fun.
Then there are customized bonuses. Casinos can personalize your bonuses accordingly if you use a smartphone. That's because they can collect helpful data about the games you play, your payment methods, bonuses, and how often you bet.
 With that said, mobile casinos are not created equal. Choose a casino that runs smoothly on your smartphone. It should be well-organized, beautifully designed, and packed with a wide range of games.
In the usual style, you can join more than one mobile casino. You don't really need to download apps these days. All you need is a browser and an email address. You could register for a few casino accounts to take advantage of their benefits.