The NFL Draft has wrapped up, and many teams' 2023 outlooks are different. The Panthers, Texans, and Colts got their likely day-one starting quarterbacks for 2023. While teams like the Titans and Lions picked up their potential quarterbacks of the future.
The New York Jets and Green Bay Packers finally got the deal done to send Aaron Rodgers to New York. Lamar Jackson finally got his massive deal to stay in Baltimore, and they added a first-round wide receiver for him.
With all of these big questions answered and the top of each team's roster looking locked in for the 2023 season. Let's take a look at current odds for each of the NFL's eight divisions and who might be worth placing an early bet on. I'll be using odds from Barstool Sportsbook for reference.
Go here for more NFL Draft content!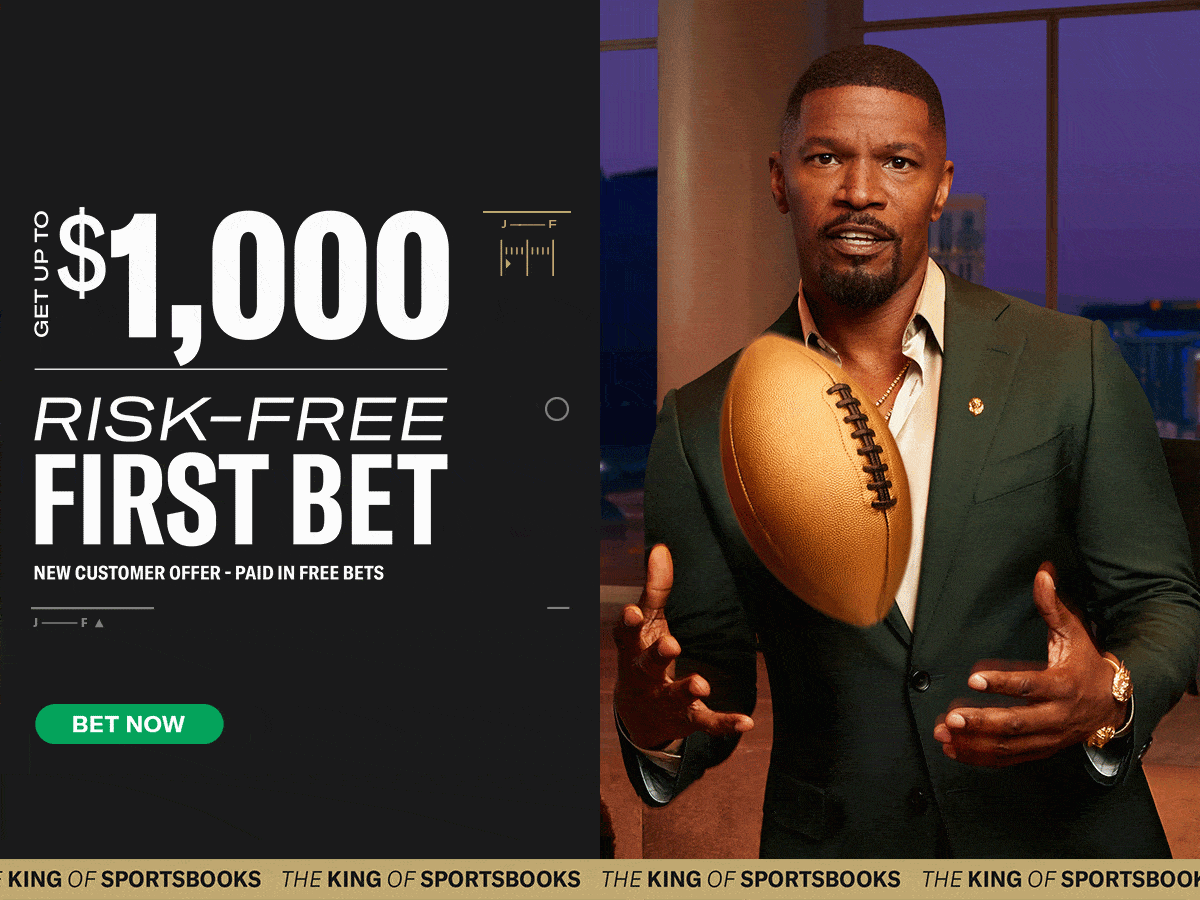 Post-Draft NFL Divisional Odds and Best Bets
AFC East:
Odds:
Buffalo Bills +120
New York Jets +250
Miami Dolphins +300
New England Patriots +800
(2022 winner Buffalo Bills 13-3)
This division struggled for years with quarterback play outside of Tom Brady. However, that is no longer the case. Josh Allen, Aaron Rodgers, and Tua Tagovailoa now headline this division. The Jets' seemingly won the 2022 draft with young talent and the addition of Aaron Rodgers. This off-season springs them up to the second favorite to win the East.
The Dolphins return Tyreek Hill and Jaylen Waddle to a team that went 9-8 last year, even with Tua missing multiple games after a scary concussion. The New England Patriots picked up a couple of solid defensive draft picks early before taking a kicker in the fourth round instead of getting more weapons for young quarterback Mac Jones.
The case can be made for the Jets or Dolphins to challenge for this division, and Belichick alone might make a small sprinkle on the Patriots worth it. The Buffalo Bills at plus money is way too good to pass up on. Josh Allen returns, and Von Miller will be back to lead the defense. It hasn't shown in the playoffs yet, but this Bills team in the regular season is easily the best in the East.
Pick: Buffalo Bills (+120)
AFC North:
Odds:
Cincinnati Bengals +110
Baltimore Ravens +250
Cleveland Browns +325
Pittsburgh Steelers +700
(2022 winner Cincinnati Bengals 12-4)
This division is returning all of its starting quarterbacks. The Cincinnati Bengals brought back Joe Burrow and Ja'Marr Chase and loaded up on defensive talent in the NFL Draft. The Browns will have Deshaun Watson at the helm for the entire season in 2023 (assuming he can stay appropriate in his massage sessions) after being suspended for the first 11 games in 2022.
For the Steelers, it's year two with Kenny Pickett under center. First, they drafted the massive tackle Broderick Jones to protect Kenny. They then brought in Joey Porter Jr, whose father was also drafted by the Steelers. The Baltimore Ravens finally got the deal done to make Lamar Jackson the highest-paid quarterback in league history. Odell Beckham Jr joined the team, and Zay Flowers will join the wide receiver room after being selected #22 overall.
The Browns are the only team in this division that I don't believe in enough to bet on. The Bengals are the returning favorites for obvious reasons. The Steelers are an auto-bet for me each year because Mike Tomlin is just that guy. However, I'm going with the Baltimore Ravens in 2023. This is a tough division that beats each other down all season. With his new contract and if he can stay healthy, Lamar Jackson could easily return to MVP levels and lead this team to the North crown.
Pick: Baltimore Ravens +250
AFC South:
Odds:
Jacksonville Jaguars -167
Tennessee Titans +450
Indianapolis Colts +500
Houston Texans +700
(2022 winner Jacksonville Jaguars 9-8)
Welcome to the division of new quarterbacks! With the second overall pick, the Texans selected C.J. Stroud and fourth overall. The Colts drafted Anthony Richardson. These two teams will likely go with these quarterbacks from game one, although the Colts could start Gardner Minshew. The Tennessee Titans traded up early in the second round and selected Will Levis, who was rumored to be considered the number one pick at points in the pre-draft process.
Jacksonville heads into season three with Trevor Lawrence as the signal caller. They come in as the east divisional favorites with uncertainty at quarterback for the other three teams. Tennessee will likely stick with Ryan Tannehill as Levis sits and learns they were the number one seed in the AFC in 2021 before things fell off the rails last season.
Houston brought in Stroud to lead the offense and also traded up to number three to grab Will Anderson to lead their defense. This looks promising for their future, but I'm not sold on them just yet for 2023.
The Colts could have struck gold with Anthony Richardson, who has the highest upside of all the rookies. Jacksonville is the obvious pick here, but they aren't worth betting on today at these odds. So give me a little long shot on a Colts team with some solid veterans and a potential smash at rookie coach and quarterback.
Pick: Colts +500
AFC West:
Odds:
Kansas City Chiefs -159
Los Angeles Chargers +350
Denver Broncos +450
Las Vegas Raiders +1100
(2022 winner Kansas City Chiefs 14-3)
The Kansas City Chiefs are the defending Super Bowl champions and are already the 2023 favorites to win it all (+600). This comes as no surprise, with Patrick Mahomes, Andy Reid, and Travis Kelce all returning. The Los Angeles Chargers brought in former Cowboys offensive coordinator Kellen Moore to call plays for Justin Herbert. In addition, Herbert gets a new toy in first-round wide receiver Quentin Johnston.
The Las Vegas Raiders cut quarterback Derek Carr and brought in free agent Jimmy Garappolo to reunite with head coach Josh McDaniels. The Denver Broncos didn't even wait for the season to end to get rid of first-year head coach Nathaniel Hackett. Instead, they enticed Sean Payton out of retirement to see if he could turn the heat in the kitchen up and let Russ cook.
Denver is probably the team I would consider tossing a dart throw on just in case things go crazy. Russell Wilson didn't forget how to quarterback overnight; Payton has proven he can get it done. With Denver as my insurance policy, I like free money, and that's basically what betting on the Chiefs to win the division is.
Pick: Kansas City Chiefs -167
---

NFC East:
Odds:
Philadelphia Eagles -110
Dallas Cowboys +190
New York Giants +600
Washington Commanders +1000
(2022 winner Philadelphia Eagles 14-3)
The Eagles won the first night of the draft. Getting arguably the most talented player in the draft Jalen Carter at pick nine, followed by linebacker Nolan Smith at pick 30. That gives them four stars from that star-studded Georgia Bulldogs defense altogether in the NFL now. The Dallas Cowboys made a change at offensive coordinator and replaced Dalton Shultz with rookie Luke Schoonmaker.
The New York Giants brought back Daniel Jones on a three-year deal while they franchise-tagged Saquon Barkley. They scored a defensive back in round one and a solid offensive lineman in the second round. Jalin Hyatt, a wide receiver from Tennessee, fell to them with the 73rd pick in the draft. Washington seems content to roll with Sam Howell as the signal caller and brought in former Chiefs offensive coordinator Eric Bienemy in the same role.
In the past, the NFC East crown has changed hands often, but that was before Jalen Hurts came to town. This is another division where the chalk should pay (literally). The Eagles were already great, making it to the Super Bowl, then bolstered their team and stole D'Andre Swift from the Lions.
Pick: Eagles -110
NFC North:
Odds:
Detroit Lions +150
Minnesota Vikings +275
Chicago Bears +300
Green Bay Packers +450
(2022 winner Minnesota Vikings 13-4)
No, that's not a typo. The Detroit Lions are the favorites to win the NFC North in 2023. However, this division has seen a lot of change over the past two seasons and is harder to predict.
In Detroit, Jared Goff remains the lead man. Rookie Hendon Hooker, who many had going in the first round of the NFL Draft, fell to the third round and will now learn under Goff. The Lions had one of the more puzzling drafts before the Hooker pick. Jahmyr Gibbs will join David Montgomery in the backfield, with D'Andre Swift headed to Philadelphia.
The Vikings won 13 games last year in head coach Kevin O'Connell's first season. Kirk Cousins is back with his favorite target in Justin Jefferson. Adam Thielen is gone, but rookie Jordan Addison from USC will take his place. The Green Bay Packers have finally entered the Jordan Love era, with Aaron Rodgers now in New York.
Chicago played, earning that first overall draft pick perfectly and getting a haul for it from Carolina. That brought in wide receiver DJ Moore. Then they picked up offensive and defensive line help in the draft. A solid case can be made for each team in this division, but for me, it's the Chicago Bears. I think Justin Fields takes a sophomore leap, as we saw from Jalen Hurts last year, and the Bears go from worst to first in the North.
Pick: Chicago Bears +300
NFC South:
Odds:
New Orleans Saints +120
Atlanta Falcons +300
Carolina Panthers +325
Tampa Bay Buccaneers +500
(2022 winner Tampa Bay Buccaneers 8-9)
After a team with a losing record won the division in 2022, all four teams will have a different week-one starter under center. Tom Brady retired (again). Derek Carr signed with the Saints in free agency. The Panthers drafted Bryce Young, and Marcus Mariota is now In Philadelphia.
The Saints are the only team with a proven veteran quarterback, so they check in as the favorites. They beefed up their defensive line with the first two picks in the Draft and grabbed a running back with their next pick as they anticipate an Alvin Kamara suspension looming. The Falcons shocked the world and drafted Texas star running back Bijan Robinson with the eighth pick in the draft. Not selecting a quarterback until pick #127 seems to solidify their stance on Desmond Ridder.
Tampa Bay enters the post-Brady era with Baker Mayfield under center. Mayfield can be scrappy and has led even the Browns to a playoff victory, so you can't ever count him out. The Panthers hope to change the franchise's path with the drafting of Bryce Young at quarterback. They next drafted Jonathan Mingo as a new target for Young and brought in veterans Adam Theilen and Miles Sanders to help boost the offense.
Another division where you can make a case for multiple teams. I would need a bigger number to feel good about betting on the Saints, and the Falcons have too many questions for me to feel confident in betting on them. I think Baker, as the underdog deserves a small bet at 5/1, but Bryce Young leads this young Panthers team to the division title in year one.
Pick: Panthers +325
NFC West:
Odds:
San Francisco 49ers -167
Seattle Seahawks +275
Los Angeles Rams +500
Arizona Cardinals +2500
(2022 winner San Francisco 49ers 13-4)
The 49ers owned this division in 2022, and that was ending the season with third-string quarterback Brock Purdy. This season Jimmy Garoppolo has finally moved on, and the debate is about Trey Lance or Brock Purdy. Questions remain around whether Purdy can play or not following off-season shoulder surgery. Sam Darnold is also in town, just in case, and at this point, does it matter who's under center for the 9ers anyways?
Seattle re-signed Geno Smith and bulked up their already impressive offensive skill position players. The Rams had a rough 2022 season following their Super Bowl LVI victory in Los Angeles. Matt Stafford is back and healthy, as is Cooper Kupp. Aaron Dolnad is coming back for another season as well.
The Arizona Cardinals will likely have the best odds to have the worst record in the league and sit with the longest odds to win the Super Bowl (+17500). It feels weird to pick a team without solid quarterback answers, but they have proven they don't need them and have repeatedly done well going to plan B or C when they have to.
Pick: San Francisco 49ers -167