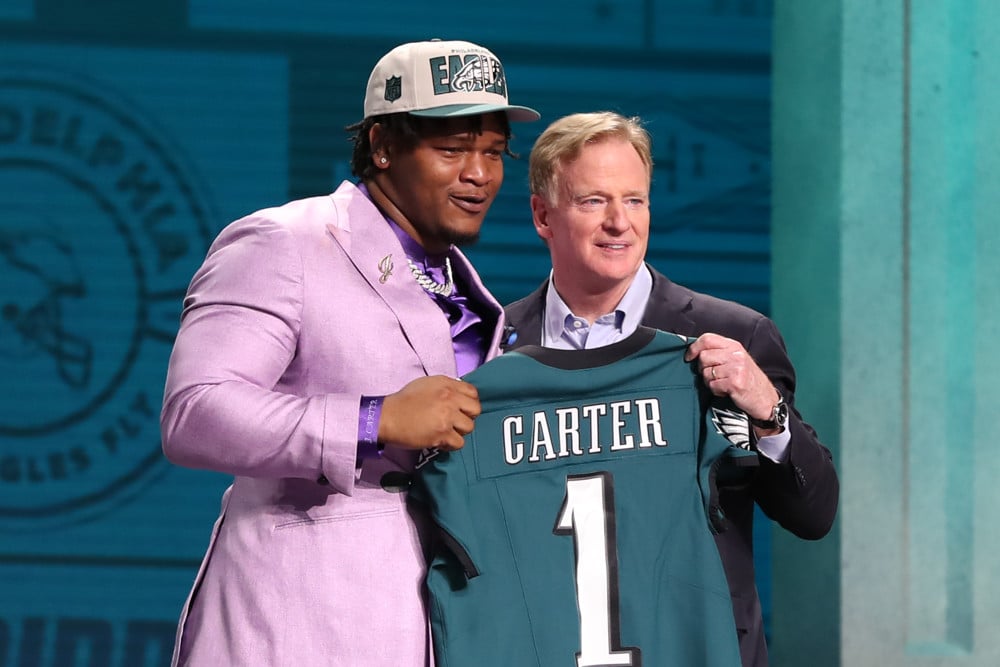 Kraig and Gary welcome one of the deepest fantasy IDP football guys around in the industry. With Tripp Brebner, of Footballguys.com on tap to break down our first instant reaction to the first round of the NLF draft. And where those top fantasy options might have landed. Don't forget to download the episode on Spotify and Apple Podcasts!
Including…
Will Anderson Jr – Edge Houston @ 3rd
Tyree Wilson – Edge Las Vegas @ 7th
Jalen Carter – DT Philadelphia @ 9th
Lukas Van Ness – DE Green Bay @ 13th
Will McDonald IV – DE NY Jets @15
Jack Campbell – LB Detroit @ 18th
Mazi Smith – DT Dallas @ 26th
Myles Murphy – DE Cincinnati @ 28th
Bryan Bresee – DT New Orleans @ 29th
Nolan Smith – Edge Philadelphia @ 30th
and a few more are always included!

MORE SGPN FANTASY FOOTBALL CONTENT
Follow SGPN Fantasy Football on Youtube
RELATED CONTENT