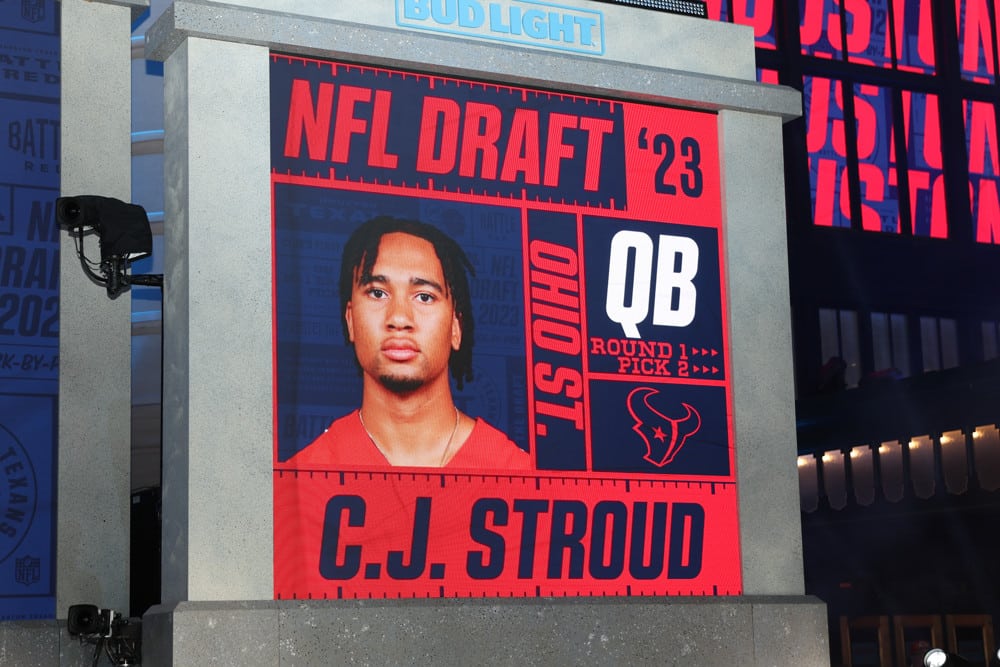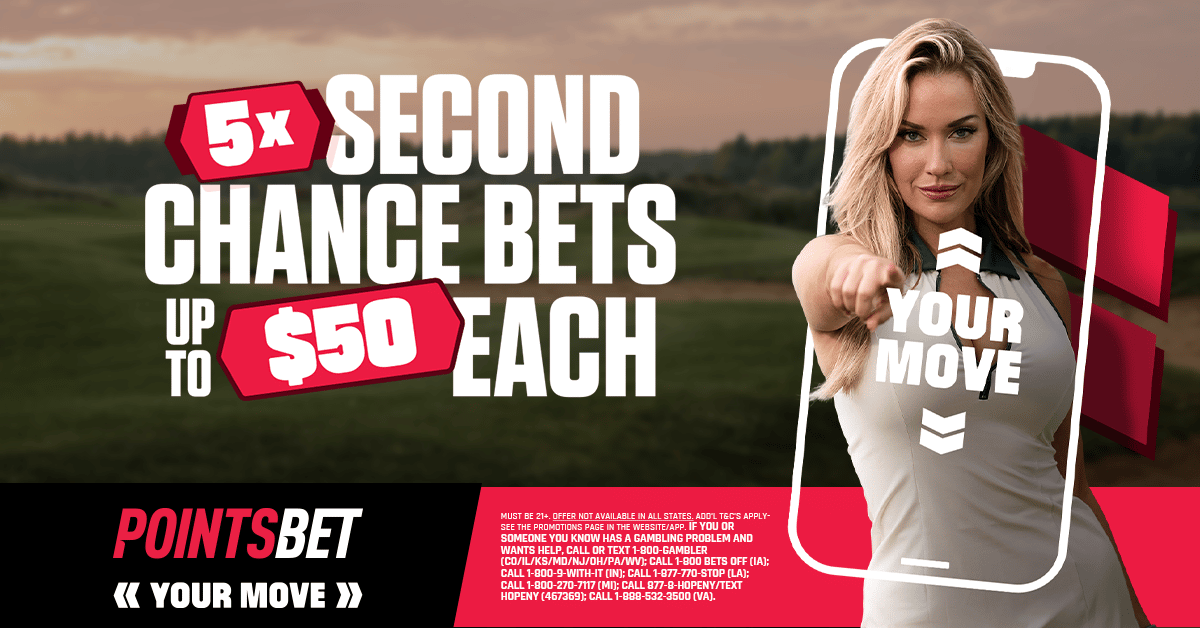 NFL Draft Grades + Round Two Prop Bets
The guys (@GamblingPodcast) give out their NFL Draft grades and favorites round two prop bets. They break down all the big NFL Draft news including the Lions confusing picks, the Texans trade up for Will Anderson and the Eagles pure dominance. Plus Sean wins the Mock Draft Championship belt.
The Final Scores are in for the 2023 NFL Mock Draft Season. Congratulations to all the top scorers who competed against 1,529 mock drafts!

1. @seantgreen
2. @nfl_science
3. @PFF_Gordon
4. @JasonLieser
5. @ASaunders_PGHhttps://t.co/Xgdu3eFhPk pic.twitter.com/rnqxTKTpq7

— MDDB (@_mockdrafts) April 28, 2023
(6:57) Texans' Two Picks
The Texans did not take a risk by taking Stroud as the next two prospects had some risk around them. However, they gave up a significant amount of draft capital to get third pick overall where they took Will Anderson.
(9:55) Colts take Anthony Richardson
Richardson is definitely a project but could be a diamond down the line.
(12:43) Seattle takes Devin Witherspoon
Witherspoon is a scrappy guy who loves to compete which is a staple of Pete Carroll's teams. He will be making an impact early on for the Seahawks.
(13:42) Cardinals move around for Paris Johnson
The Cardinals traded back then traded back up and took the tackle out of Ohio State. There is an argument that the Cardinals could have stayed back and still got a good tackle which makes the move questionable.
(14:40) Tyree Wilson to the Raiders
Wilson was getting a lot of hype to be the first defensive player taken but he fell to the Raiders at 7. He will assist in rushing a passer in a quarterback loaded division and sures up one of the Raiders' many holes.
(16:45) Bijan to the Falcons
This pick was a little questionable because Tyler Allgeier put together a solid campaign last year, enough where you could move forward with him. Even though they are young you could say the Falcons had no pressing offensive issues but it seems like taking Bijan was a luxury pick.
(18:31) Eagles take Jalen Carter
The Eagles essentially got their guy even though they traded up one spot to ensure this. The Bears probably were not going to get Carter but the Eagles closed off any of this happening. Carter will have former teammate Jordan Davis to guide him in the NFL as he sets out to put together a strong campaign.
(28:40) Jahmyr Gibbs !?
The Lions took Jahmyr Gibbs at pick 12. Gibbs is a solid talent but they easily could've got him much later with some extra draft capital. Swift's days in Detroit must be over for something like this to happen so Gibbs will probably be getting plenty of usage early.
(31:16) Steelers Trade Up
Pickett needed protection and the Steelers got it, but they definitely did not need to move up for an offensive tackle.
(32:00) Jets Shock the Draft
The Jets took MacDonald to a surprise of the whole league as he was not high on anyone's board.
(37:10) JSN to Seattle, Receivers start to run
JSN was taken by Seattle to help the Seahawks round out a strong first round draft for the organization. After this Quentin Johnson, Zay Flowers, and Jordan Addison were drafted as the heads of an unpredictable receiver role. Addison could have the most opportunity out of the receivers taken as defenses will have to worry about Justin Jefferson as well as him.
(43:31) Deonte Banks to New York
The Giants took the lockdown corner from Maryland who will fill a need right away. Banks is an athletic freak and can dominate early.
(45:23) Bills jump up for Kincaid
Despite paying Dawson Knox, the Bills took Kincaid which is a surprising move. They avoided some areas of need for them but they possibly have some good schemes set.
(56:45) Props Begin
Teams are trying to trade up to get Will Levis after his surprising slide out of the first round. The Vikings are likely trying to get a Kirk Cousins successor but they do not have a second round pick. In a similar situation, Hendon Hooker still is available and likely to be gone by the end of Friday.
(1:05:40) Shady Rays Parlay of the Day
Ja Morant +30 Points parlayed with Tampa Bay to Draft Hendon Hooker, $50 wins $1,735.
Podcast Transcription