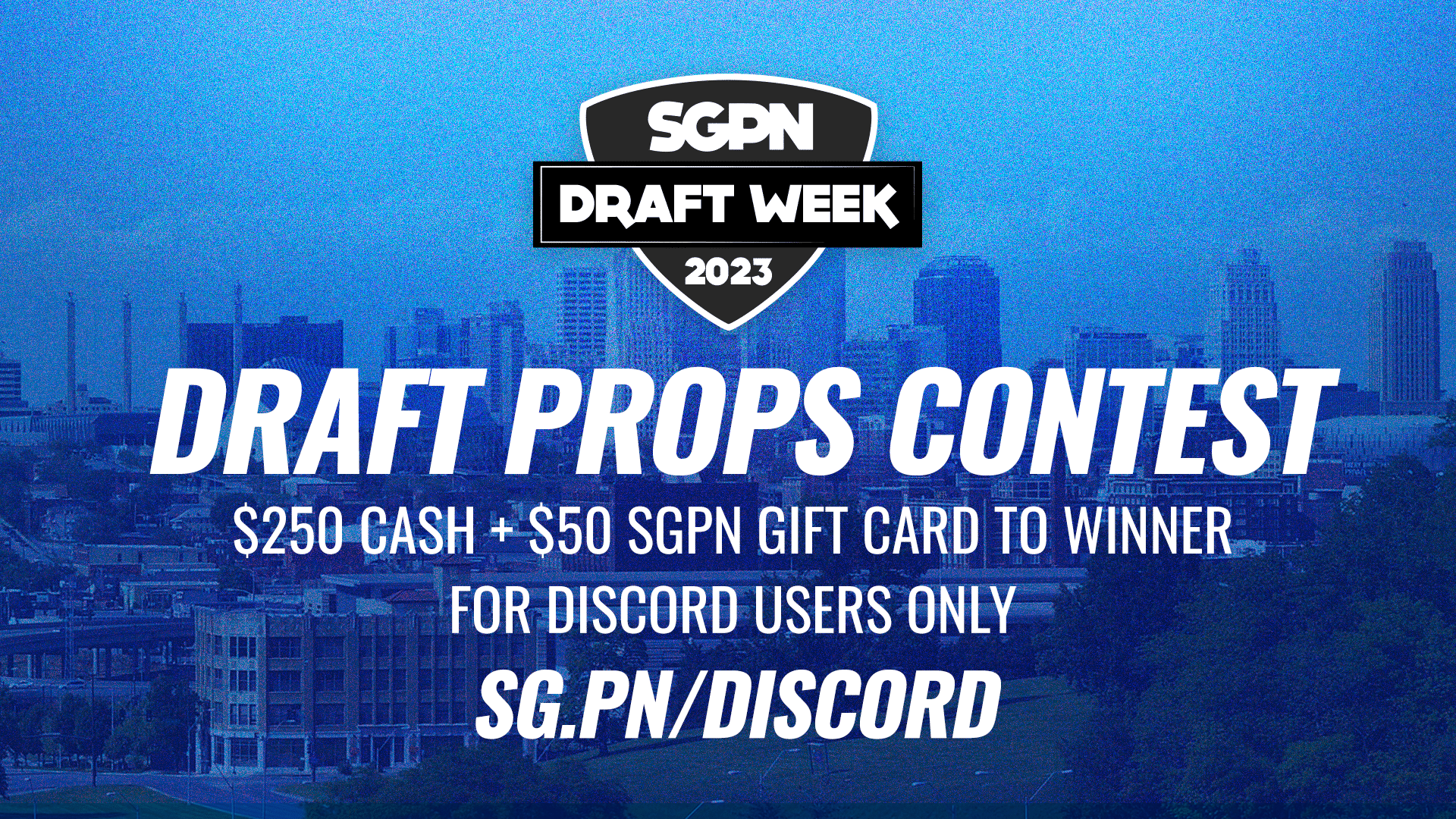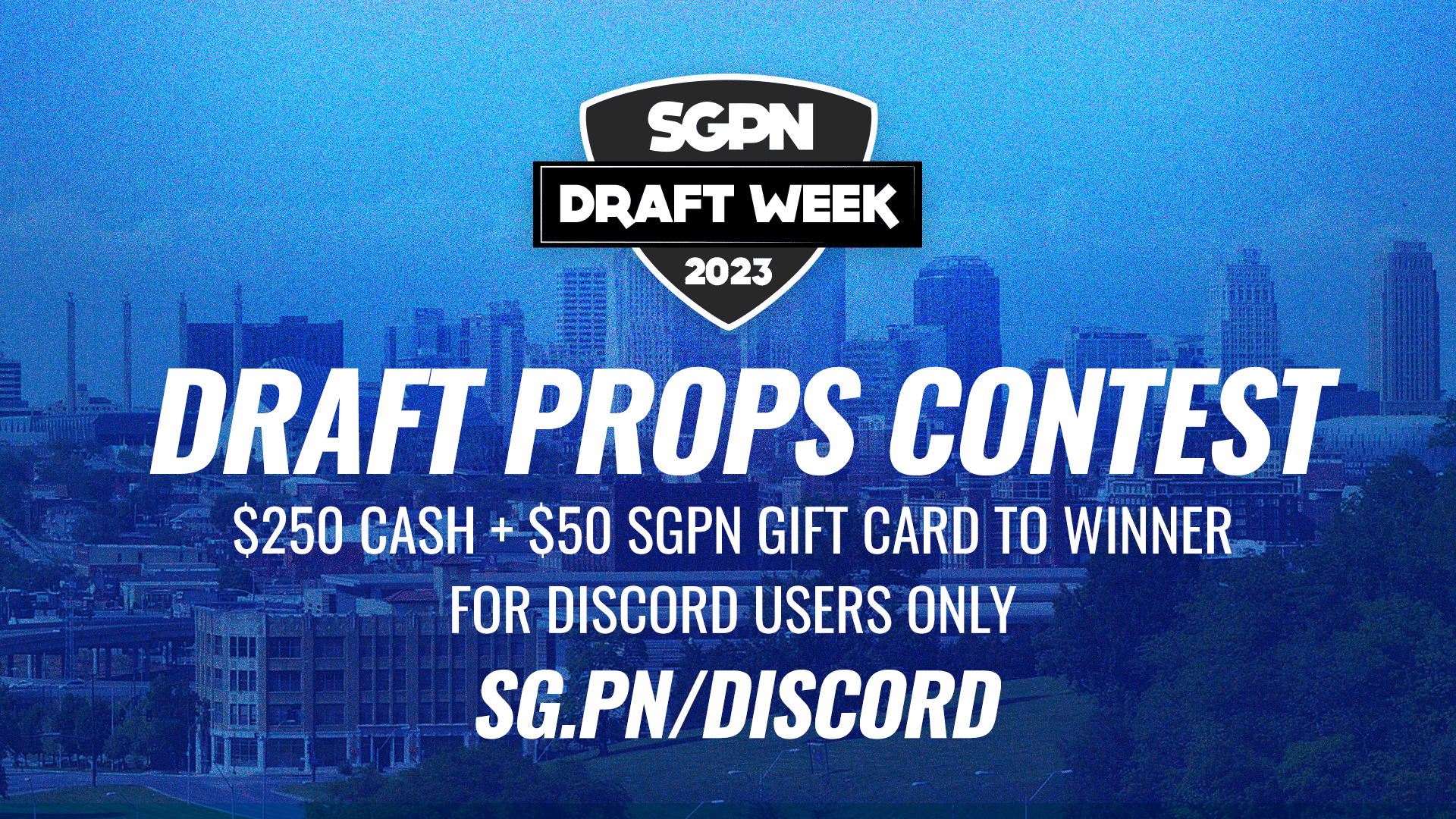 NFL Draft Prop Bets Contest
The guys (@GamblingPodcast) give out their picks for SGPN's NFL Draft Prop Bets Contest. They're joined by C.J. Sullivan (@CJSullivan_) from 'Bottom Line Bombs'.
(6:01) First Pick
Bryce Young seems like a guarantee at the first round pick, but Anthony Richardson could be a dark horse.
(6:43) Second Pick
The second pick gets interesting, Tyree Wilson seems likely but Will Levis has moved to the favorite since the Vikings might be trying to trade up and steal him from the Colts. Overpaying for Will Levis seems fitting for the classic quarterback bust at number two overall.
(11:33) Third Pick
Will Anderson should be the third pick, but people seem to be falling in love with other players in this draft. Three seems like a likely trading spot for a team looking to take a quarterback and wants to jump the Colts who are definitely taking a quarterback.
(16:12) Fourth Pick
Jim Irsay seems to be sold on a quarterback. Peyton Manning is also high on Will Levis which could play a big role.
(16:47) Fifth Pick
Recent updates show this could be where Will Anderson ends up, especially because of the character issues of Jaylen Carter.
(18:23) Sixth Pick
Jaylen Carter could be going here but Devin Witherspoon seems more likely as he fits a Dan Campbell team.
(21:56) Seventh Pick
The Raiders could be taking CJ Stroud here which would be nice to see in Las Vegas. Taking Bijan Robinson won't be too unlikely here though.
(24:25) Eighth Pick
It seems likely the Falcons take Bijan here even though they probably shouldn't.
(26:06) Ninth Pick
The Bears drafting an offensive lineman with their first pick is -180 which seems to just be the smarter bet to make for how much of a need the position is for them.
(27:59) Tenth Pick
Nolan Smith is very likely here as he can compliment Hassan Reddick from the other side of the line. Taking receiver also has some value here or a trade due to their cap situations.
(32:01) Number of Quarterbacks Taken in First Round
The line of this is 4.5 which basically means whether or not you think Hendon Hooker will be taken in the first round. He is fairly old and is coming off an ACL injury but could be a more polished prospect that could be safe at the tail-end of the round.
(34:59) Richardson or Levis Taken First
Levis has jumped up in hype and seems pretty likely that he will be taken before Richardson.
(37:57) Paris Johnson or Skowronsky
Johnson is -200 so the odds tell you to take him. Skowronsky really fits the mold of the Bears though.
(39:49) Linebacker first: Campbell or Sanders
Campbell has been the guy all offseason but Sanders has really picked up as of late. Taking the late riser can usually pay but Campbell is the better prospect.
(42:41) Tight End first: Dalton Kincaid or Michael Mayer
Kincaid is catching some steam as it seems likely the Giants want him. Overall though, Mayer can do it all.
(45:40) JSN O/U 12.5
JSN is no guarantee to be the first wide receiver, but he is still a hot commodity. His PPR capability is something a lot of quarterbacks are going to want.
(48:53) Zay Flowers O/U 22.5
Flowers will be useful right away and this number should hit under because he can fit in almost any offense despite their talent.
(52:23) Eagles First Pick
Defensive Line seems extremely likely but some flavor is deserved for receivers.
(54:08) Patriots First Pick
Offensive Lineman seems likely or Cornerback or Receiver. With Bill in mind, offensive lineman makes the most sense.
(1:02:33) Cowboys First Pick
The Cowboys love to make a splash on draft day and trading up for Bijan wouldn't be the craziest move.
(1:04:16) Number of SEC Players in First Round
This number should be around 11-13 and Hooker once again seems to be the decider.
Podcast Transcription