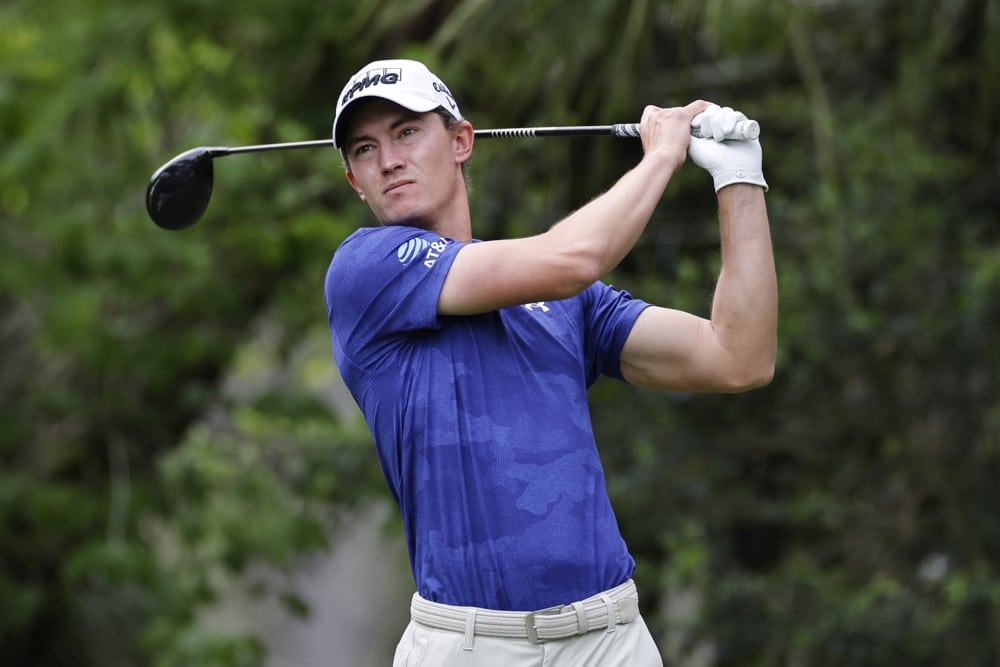 To play Rahm or to not play Rahm? Defending Champion will be coming into this event with a very different narrative than he did last year. In this year's event, Rahm will be coming in with four wins, including the Masters just a few weeks ago. Last year, Rahm was coming in with zero wins and was determined to get his name in the winner's circle.
I believe Rahm had a great week partying and traveling to show off the green jacket and will take this week as "get back into form" week with the PGA Championship around the corner. I truly do not think he will be as dead set to win this week, so we will do the scariest thing in DFS golf and FADE JON RAHM.

2023 Mexico Open DFS: Best Plays in Each Price Range
2023 Mexico Open DFS – $9,000+
Gary Woodland $9,600
Gary Woodland may be a popular pick as the "Bombers at Vidanta" narrative continues to build. Woodland ranks 9th on the entire tour in driving distance and is playing well, making his last four cuts.
The last time I fully jumped on the "driving distance" train was at the Masters, where we played Gary Woodland in the 6k range, and he paid off well, finishing in tied for 14th. Now Vidanta Villarta is no Augusta, but the driving distance will play a huge toll on the leaderboard. Play Gary Woodland in this year's Mexico Open.
Maverick McNealy $9,400
Maverick McNealy continues to get priced like he is an elite name and PGA Tour Winner, but he is not. What McNealy does well is drive the ball far and roll a ton of putts which is basically the blueprint for this event.
He truthfully has not been playing well of late, which is why I think he is a great DFS play at this price point because I see him going very under the radar. If we're going to play Maverick McNealy, this is the golf course and field we want him in. Look for Mav to dial into his strengths and sneak himself to the top of the leaderboard come Sunday.
Taylor Pendrith $9,200
If this event had been a few months ago, Taylor Pendrith would be the banner child and chalkiest guy in this field. Pendrith ranks 39th on tour in driving distance and has done great work on coastal / resort tracks.
What a round for the Canadians 🇨🇦@AHadwinGolf and @NTaylorGolf59 own the co-lead after tying the alternate shot low round tournament record. pic.twitter.com/askc9IR11q

— PGA TOUR (@PGATOUR) April 23, 2023
Vidanta does a great job combining those two aspects of golf, which bodes for Pendrith well. He missed this event last year with an injury which I am sure he would have played well. Pendrith may be going a bit under the radar, which makes him a hammer for us. Run out Pendy in your Mexico Open DFS lineups.
2023 Mexico Open DFS – Middle Tier
David Lipsky $7,600
David Lipsky has struggled a bit this season but found his name at the top of the leaderboard for potions of last week's Zurich Classic. Lipsky is below average in driving distance but extremely accurate and does his best work with his irons. Lipsky is hitting the ball well over the last 20 rounds and finished sixth place in this event last season. So run out David Lipsky in your lineups for the 2023 Mexico Open.
2023 Mexico Open DFS – <$7,000
Martin Trainer $6,800
Marty Trains checks a few boxes in this price range. Long enough off the tee, two straight made cuts, and an 11th place finish in this event last season. However, once a "decent" golfer, Martin Trainer tends to only play well in these low-energy, resort-style events where driving it wayward is not much of a penalty, and birdies will be a requirement. That is what we will see at the Mexico Open, so let's get Martin Trainer a chance in this 2023 Mexico Open.