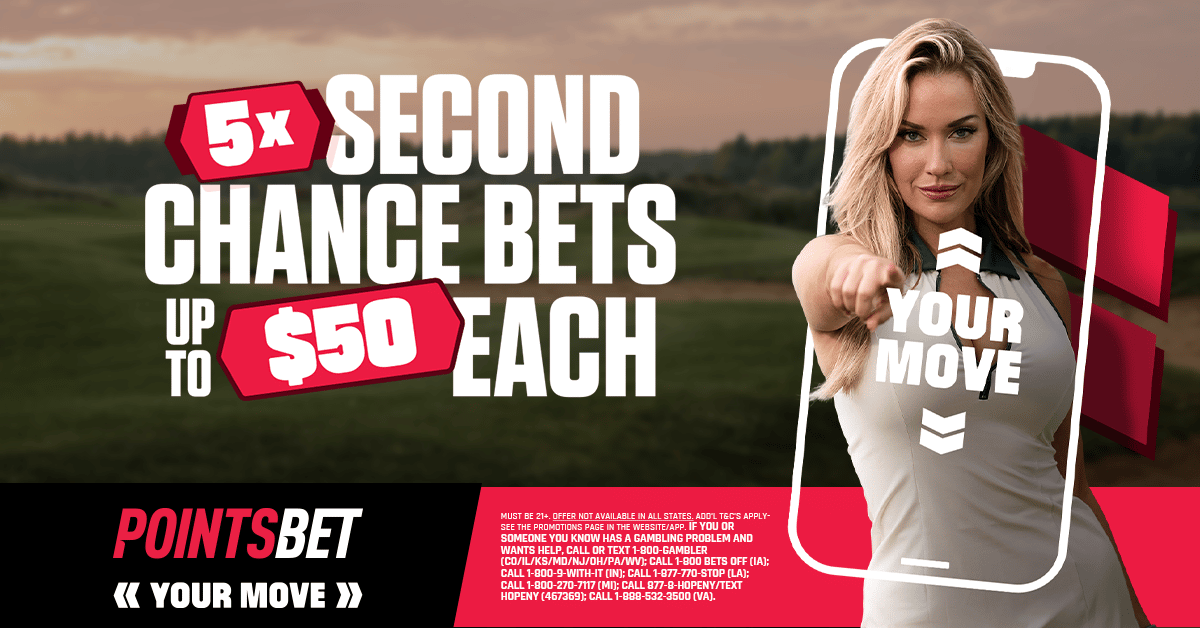 NFL Draft Prop Bets
The guys (@GamblingPodcast) give out more of their favorite NFL Draft prop bets in this latest NFL betting podcast. What position will the New York Giants draft first? What position will the Philadelphia Eagles draft first? Who will draft Bijan Robinson?
The NFL Draft will be here very soon, here is the second installment of the 2023 NFL Draft Prop Bets.
(5:01) NFL Draft Quarterback Market
Since the last episode of the prop bets, the first quarterback taken market has shifted. Many believe the Panthers will want CJ Stroud, but when you watch tape of all the quarterbacks, Bryce Young is the best by far. His odds have juiced up to be the first quarterback taken and this can heavily shake up the QB situation. Hendon Hooker is another guy who has climbed up boards and could definitely be the fifth QB taken. Things will get interesting depending on who wants to make the biggest move for Anthony Richardson whether it be the Colts moving around and if the Texans take defense with their first pick.
(20:32) NFL Draft Cornerback Market
Devin Witherspoon has gone from a 2-1 dog to a 2-1 favorite to be the first cornerback taken. Christian Gonzalez is also in the mix due to his pure athleticism. Witherspoon had insane production though and is very deserving of being the first cornerback, and also maybe the first defender.
(22:39) NFL Draft Wide Receiver Market
Jaylin Hyatt has slowly fallen out of a first-round grade by analysts. Truthfully as of now, Quentin Johnson out of TCU seems to be the only receiver going in the first round. JSN has slipped as there is fear he can't play anywhere but the slot.
(25:28) NFL Draft Tight End Market
Dalton Kincaid has been medically cleared and he has skyrocketed as a heavy favorite to be the first tight end. Luke Musgrave is very talented, but his athletic grade is worrisome. Overall, the tight end market has shifted as many teams are starting to realize there isn't too much variation amongst the players.
(28:56) Number of Running Backs Taken Round 1
The line for how many running backs taken in round 1 is 1.5. Bijan Robinson seems like a lock to go in the first round but there is not much certainty there will be another. Jahmyr Gibbs is knocking on the door but not many NFL GMs will want to be contrarian and take running backs early.
(33:47) First Non-Quarterback Drafted
Will Anderson seems like the very likely option for this, especially with the recent character issues of Jaylen Carter. Anderson has been the best defensive player in college for the past two seasons and teams will be foaming at the mouth for him.
(39:00) Will Levis vs Anthony Richardson and Bijan Robinson
The line for Richardson is 4.5 and Levis' is 6.5. However, the odds for who gets picked first is pretty much head up, creating an easy opportunity to trust Vegas and take Richardson to go first. Bijan will be a hot commodity come draft day but with any running back there is health risk when putting fortunes into a player. Robinson to the Bengals at 28 seems very likely and is at 8-1. Other teams may as well but they don't seem too realistic, aside from the Seahawks taking him as well.
(49:15) Eagles and Giants Position Drafts
The Eagles are very likely to take a defensive lineman with their first pick and it will be interesting yet unlikely if they take an offensive lineman. If they decide to trade down though they could possibly take a receiver in the first round.
The Giants will most likely not reach and they will take whatever position the best player available is. It is no secret that they have a lot of holes to fill but its no guarantee they will definitely take a wide receiver. Defensive line is a solid bet they make take to sure up an already strong unit.
Podcast Transcription