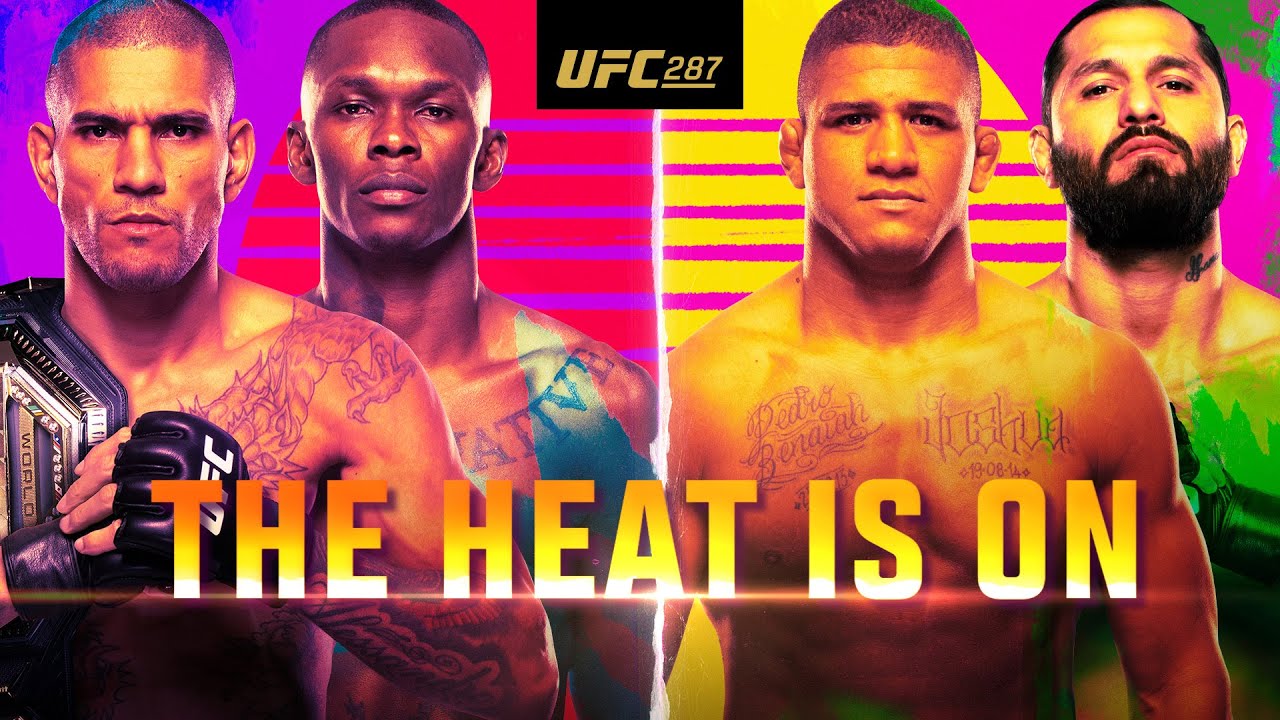 This Saturday brings us our third UFC pay-per-view in just over a month. This week's offering is UFC 287 from the Miami-Dade Arena in Miami, Florida. Headlined by a rematch for the UFC Middleweight Championship, it also featured fan favorite Jorge Masvidal in what could be his final fight in the co-main event. Here are my UFC 287 predictions and best bets.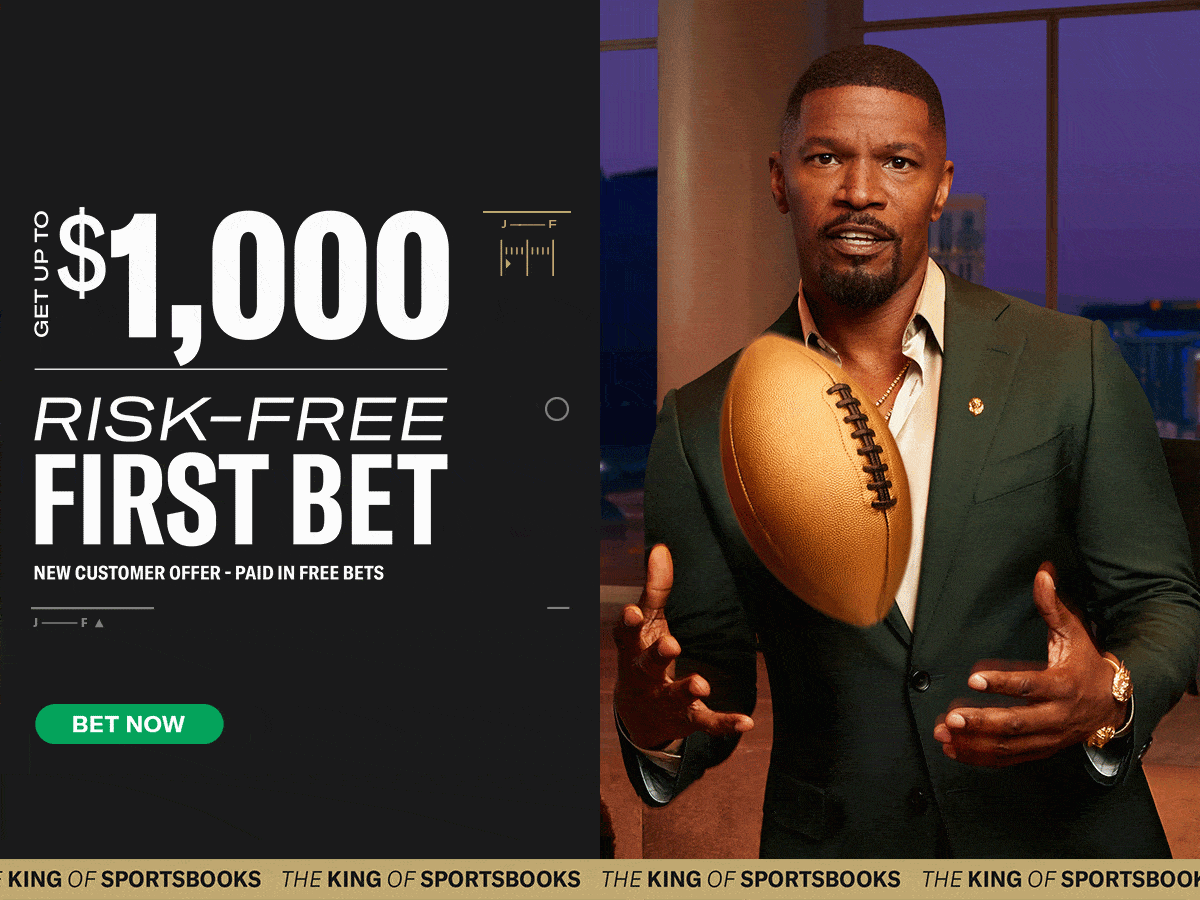 UFC 287 Predictions & Best Bets
Alex Pereira (+135) vs. Israel Adesanya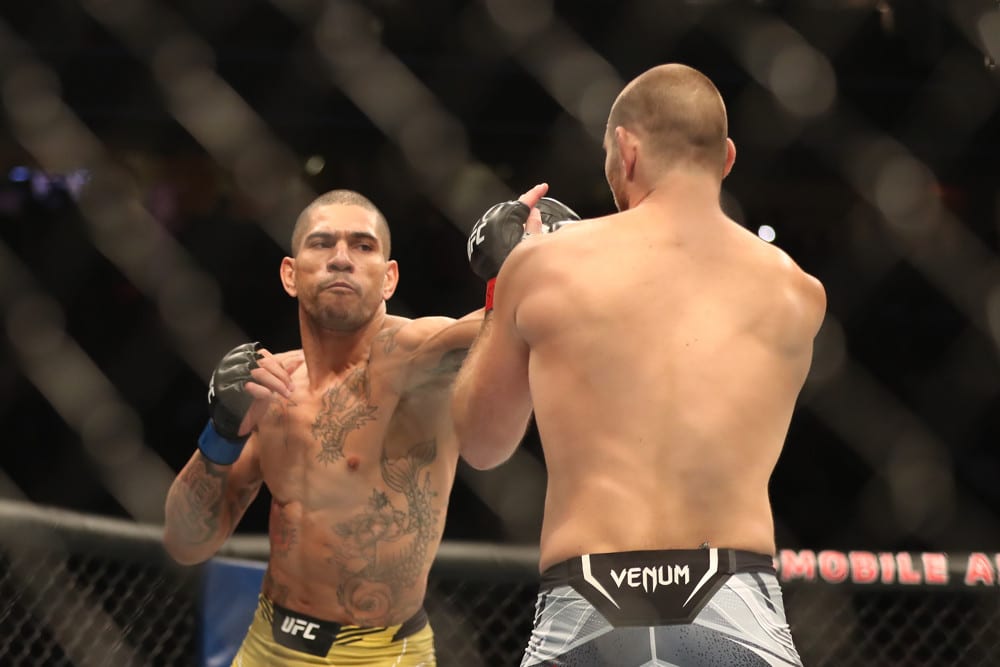 We're getting the current UFC Middleweight Champion Alex Pereira for plus money?! Sign me up! Much has been made of Israel Adesanya leading three rounds to one in the two men's previous fight before Pereira knocked him out in Round 5.
But close doesn't count, and Adesanya has yet to find a way to beat Pereira in three fights (one in MMA and two in kickboxing). I almost always take the winner of the first fight to win in the rematch, and this one is no different.
Gilbert Burns inside distance (+110) vs. Jorge Masvidal
Gilbert Burns's moneyline of -450 doesn't interest me, but I do like him beating Jorge Masvidal inside the distance. Masvidal has no real chance in this fight, as Burns will surely take him down and probably finish him pretty quickly.
The problem is, I can see him finishing Masvidal via ground and pound (aka TKO) or submission, so those prop bets aren't sure things. But I'm not against sprinkling a bit on Burns via submission (+250) and/or Burns wins in Round 1 (+275).
Chris Curtis (+115) vs. Kelvin Gastelum
I'll gladly snatch up Chris Curtis as a dog as well. Opponent Kelvin Gastelum has been out of action for almost two years and was past his fighting prime leading into that. Plus, he gets into slugfests and takes a lot of damage in fights. That is not a good strategy going up against 'The Action Man.' Curtis hits hard and very well could be the first man to turn Gastelum's lights out (via TKO/KO +410 if you please).
Luana Pinheiro (-162) vs. Michelle Waterson-Gomez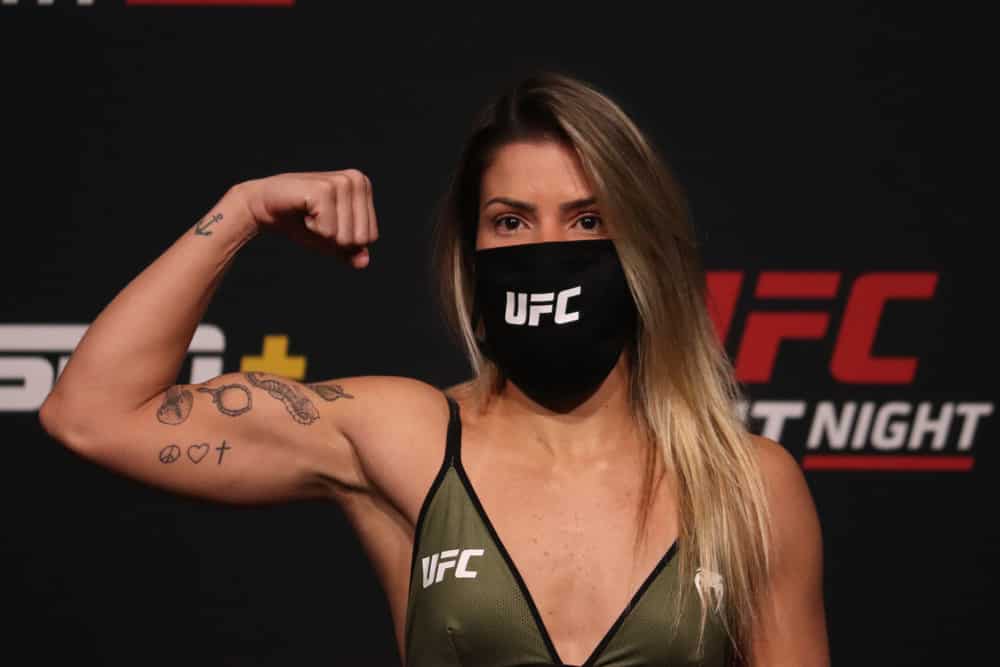 The only concern for me going into this fight is that Luana Pinheiro has been on the shelf since November 2021. But this is an excellent matchup for her, regardless. Michelle Waterson-Gomez is going to be bullied by Pinheiro and probably finished. So it would probably be wise if you want to put some dough down on Pinheiro inside the distance at +360.
Joe Pyfer (-188) vs. Gerald Meerschaert
Speaking of advantageous matchups, Joe Pyfer has one this week in Gerald Meerschaert. Submission expert 'GM3' will not catch Pyfer slipping and submit him here, as the youngster is an accomplished grappler. I can see this one being quick (Pyfer wins in Round 1 +225) and Pyfer finishing Meerschaert with strikes (wins by TKO/KO +130).
Jacqueline Amorim via submission (+155) vs. Sam Hughes
Brazilian Jiu-Jitsu world champion (and LFA champion) Jacque Amorim makes her much-anticipated UFC debut on Saturday. Sam Hughes will have nothing for her in the grappling game. Amorim is going to take her down and submit her.
If you'd like even more information on UFC 287, be sure to check out the MMA Gambling Podcast. The guys are dropping weekly episodes to make you the smartest guy at the bar. 
Related Content