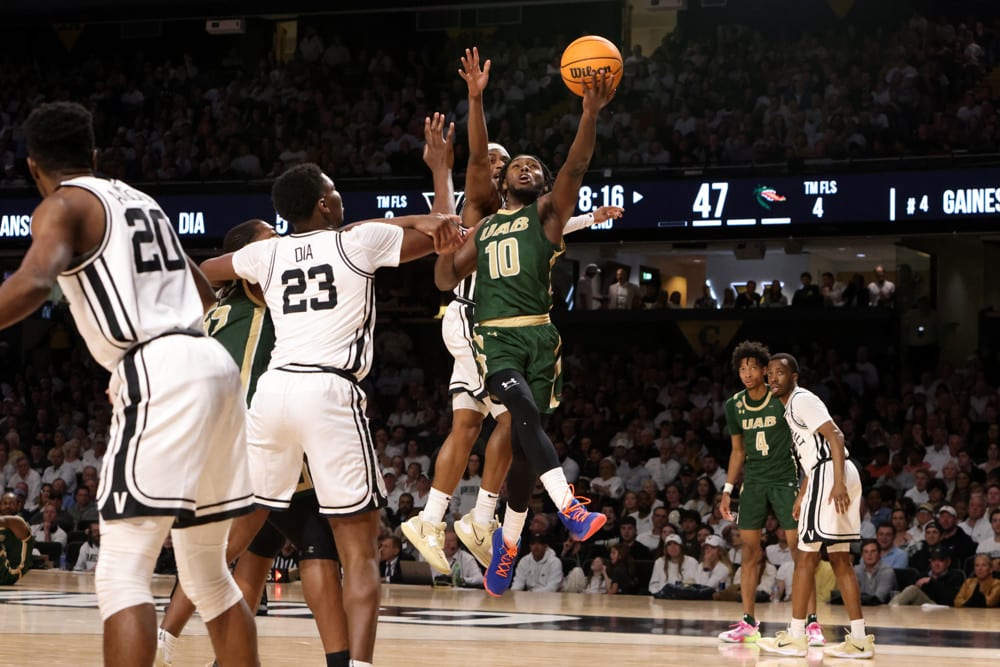 The Conference of Champions (C-USA) is looking for the trifecta in college basketball. Charlotte has won the CBI, and FAU is in the final four this weekend with a decent shot at winning it all. This is the fourth matchup of the season, with North Texas winning two of three. However, both teams are complete opposites when it comes to pace.
UAB ranks 31st in adjusted tempo, while North Texas is 363rd. Therefore, dictating pace will be essential for both teams and likely to decide the outcome of this game. I have highlighted my three best investment opportunities below but be sure to shop around and find the best number. 
Go here for daily free College Basketball picks!


NIT Championship – Best Bets – March 30th, 2023
Jordan "Jelly" Walker OVER 19.5 points

 
One of the most exciting guards in the nation, not just C-USA. Walker is 5th in the nation averaging 22.3 per contest. In two meetings this season, he averaged 26 per game and did not shoot the ball particularly well (8/20) in the first matchup. He is familiar with this defense, and the volume will not be an issue.
In both regular seasons and meetings, he attempted 38 field goals, and 28 of those were from deep. He shoots 38% from deep, so I expect a bunch of those attempts to fall tonight, along with using his ability to get to the line where he shoots north of 80%. 
JORDAN WALKER AT THE BUZZER!@UAB_MBB | #NIT2023 | #NITMBB
📺 ESPN2 pic.twitter.com/vDlQIx0yik

— NITMBB (@NITMBB) March 29, 2023
North Texas struggles defending off the dribble jumpers, ranking 289th defensively. The Blazers thrive in isolation and letting their guards dictate the offense. Walker will have the ball in his hand in the screen and roll and isolation situations. He has not shot the ball well in the tournament, specifically in the last three games.
He is 3/24 from deep and averages under 15 points per game, which is well below his average. With the comfort in knowing the defense combined with his volume, I think this should be closer to 23. His struggles in the tournament are giving us some value here. I would not be surprised if he scored 30+ tonight. 
Total OVER 127.5

 
This is the closing total for the first and second matchups and a point higher from the close in the third matchup. Two games soared over, with 161 total in the second game and 154 in the last meeting. The first matchup went under, but that was without Jordan Walker, so I don't buy much into the result.
I think UAB wins (spoiler for my next bet) the game, so the tempo will likely be played to their advantage, much like the two prior meetings. While North Texas is a slower pace team, they have been playing with a lot more pace in this tournament. 
Blazers average 80 in the NIT, while North Texas is slightly over 65. With a total this low, 65, is the target number for each team. Throughout the season, UAB has only gone under 65 points twice, and one of those was without their best player.
THE #NIT2023 CHAMPIONSHIP IS SET 🏆@UAB_MBB
vs@MeanGreenMBB #NITMBB pic.twitter.com/w4t1w8jFti

— NITMBB (@NITMBB) March 29, 2023
Wisconsin got whatever they wanted in the first half but went on a cold stretch and did not score for nearly ten minutes. I'm here to tell you the UAB offense will not have a drought like that and is much better offensively than the Badgers. This is a mid-to-high 70's scoring game for both teams, putting us well over this total.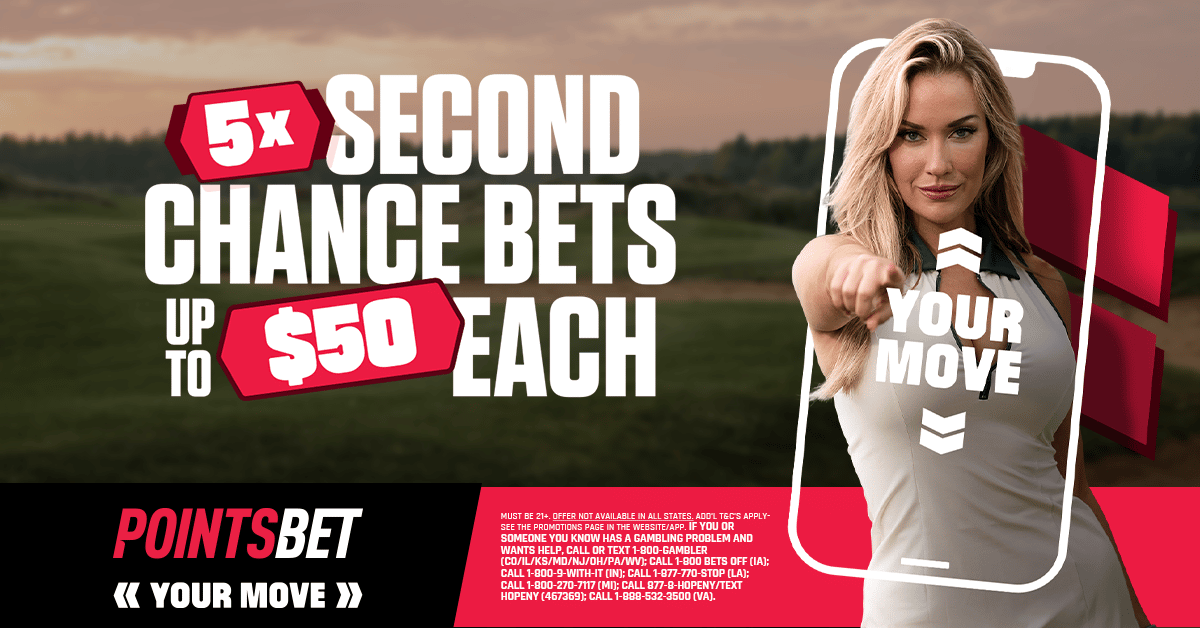 UAB ML -130
Two advantages point to the Blazers' side, where I think they can exploit a top-20 defense. The Mean Green offensively is subject to turning the ball over. They are outside the top 275 in turnover% and 335th in non-steal turnover% offense. Neither is a good recipe against a UAB defense that forces turnovers at a high rate (top 100 in turnover% defense) and thrives in transition. 
Transition and tempo are what UAB has to do to win this game. North Texas is a great defensive team, but in transition, they rank outside the top 300. I think UAB will get Gaines and Walker in space, where they are hard to stop, even for a defense as good as North Texas. 
UAB's guards will use the Mean Green aggression against them by spacing the floor and putting them in several ball screens where they struggle. The blazers are elite in off-the-dribble and transition threes which I expect to see a ton of in this matchup. Fouling could also play a significant factor as North Texas ranks defensively outside the top 325 in foul rate. 
Getting in the bonus early for UAB is very likely. Last meeting UAB shot 32 free throws, which is a direct result of the high aggression defensively by North Texas. The small spread indicates we may have a close game which usually comes down to free throws. No worries about that, as UAB, shoots 74% as a team, and their guards are both 80% or above. 
I always play the money line in short spreads like these because I feel like it's more valuable and takes the late-game variance out of it. So if you are aligned with me in this matchup, find a -130 or lower and watch Jelly Walker bring us home.
RELATED CONTENT