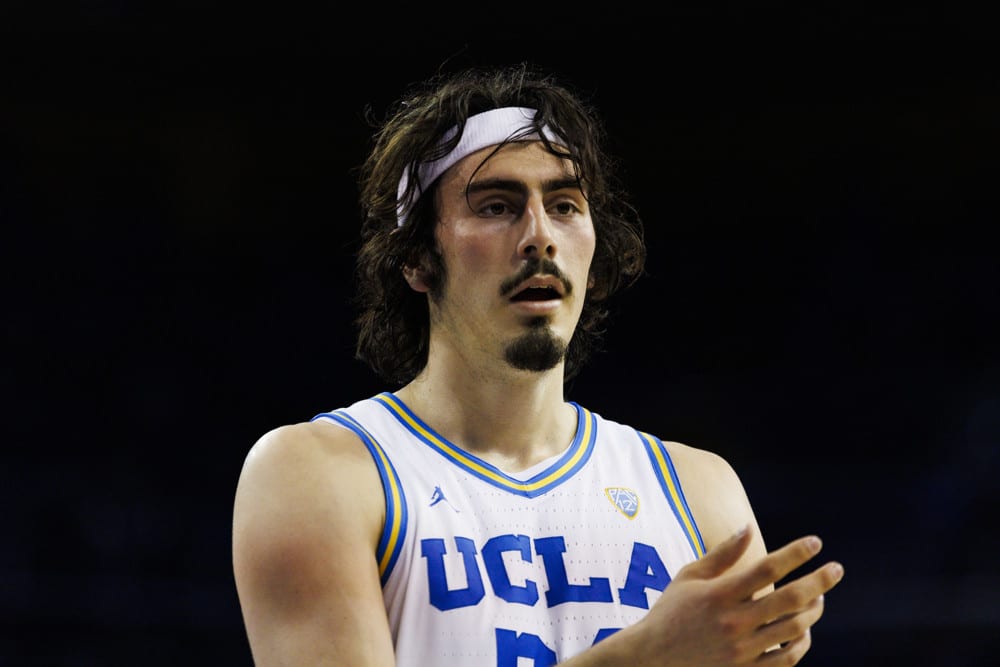 The Madness is set to begin again with the Sweet 16. It tips off on Thursday night in New York City and Las Vegas. Plenty of talented NBA prospects can improve their stocks on the big stage over the next few weeks. So let's look at some players who can become household names with Final Four runs to Houston! Here are my top Sweet 16 Draft Prospects!
Go here for free daily College Basketball picks!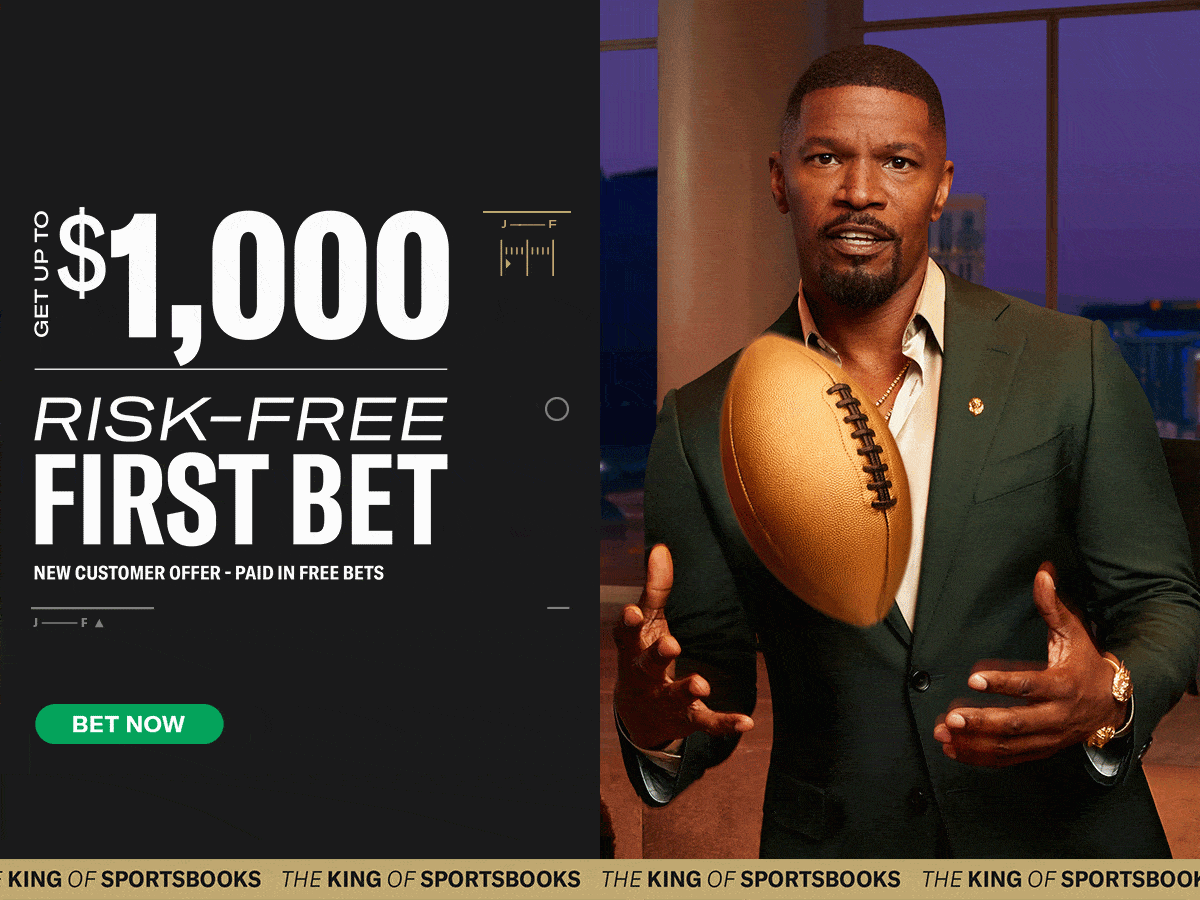 Sweet 16 Draft Prospects – March Madness
Brandon Miller – 6'9 Alabama Forward (Freshman)
Yes, the same Brandon Miller you have heard about for the last two months off the floor. However, despite the ongoing distractions off the floor, Miller has proved throughout his Freshman year to be the best NBA prospect in college basketball. He scores at all three levels, including an efficient 40% from three-point range.
Miller has improved his ball skills throughout his short tenure in Tuscaloosa, which has resulted in Nate Oats relying on him as a point forward to initiate the offense. The area where Miller has separated himself from other prospects is his competitiveness level. He has struggled to shoot the basketball early in the NCAA Tournament but still has impacted winning to get Alabama to the Sweet 16.
Projection: Top 5 Pick
Nick Smith – 6'5 Arkansas Guard (Freshman)
The highly touted Razorback Freshman has battled adversity in his first season in Fayetteville. Nick Smith has battled a knee injury that sidelined him for multiple months before returning to the lineup in mid-February for Eric Musselman. Smith has one of the highest upsides in this draft class but has only been able to showcase it in flashes when healthy. The combo guard is fast with the ball in the open floor and has already proven himself as a dynamic scorer.
Projection: Top 5 Pick
Jarace Walker – 6'8 Houston Forward (Freshman)
Jarace Walker has been the perfect piece to complement the veteran Cougars core in his first year in Houston. Walker came up huge against Auburn in their comeback win with excellent rim protection in multiple vital situations. Playing for Kelvin Sampson has elevated Walker's rebounding and toughness, which will translate well at the next level. In addition, he is an outstanding athlete that has improved his perimeter shooting throughout his freshman campaign in Houston.
Projection: Lottery Pick
Julian Strawther – 6'7 Gonzaga Forward (Junior)
Drew Timme is the most familiar player on the Gonzaga roster, but Julian Strawther is the best prospect. Strawther had another solid season in Spokane, with his role being expanded after the departure of Chet Holmgren to last year's draft. He also had a great year shooting the ball from three, at 42%.
In addition, he was able to pull in 6.0 rebounds per game, all while guarding the other team's best player. Strawther is great in the open floor and does an excellent job of getting the ball downhill to his right hand when Mark Few puts him in iso situations.
Projection: Late 1st Round Pick
Jordan Hawkins – 6'5 UConn Guard (Sophomore)
The Huskies' sharpshooter made a considerable jump in year two. Jordan Hawkins has been the most consistent perimeter threat for Dan Hurley this season to complement their bigs. Hawkins makes threes in transition, off screens, and has also started making them off the bounce. UConn guards have a history in this tournament of helping the Huskies go on runs, and Hawkins is the next guard that could help this storied program go on another run.
Projection: Late 1st Round Pick / Early 2nd Round Pick
Jaime Jaquez – 6'7 UCLA Forward (Senior)
The veteran is back on the big stage and hopes to lead his Bruins to another Final Four to cap off a great career in Westwood. Jaime Jaquez does it all for Mick Cronin, averaging 18.0 points and 8.0 rebounds while guarding the opponent's best player.
Projection: 2nd Round Pick
Keyontae Johnson – 6'6 Kansas State Forward (Senior)
One of the best stories in college basketball this season is Keyontae Johnson finding a way to play basketball again after the scare in 2021. Johnson is a dynamic scoring wing and one of the main reasons for the Wildcats turn around in year one of the Jerome Tang era.
Projection: 2nd Round Pick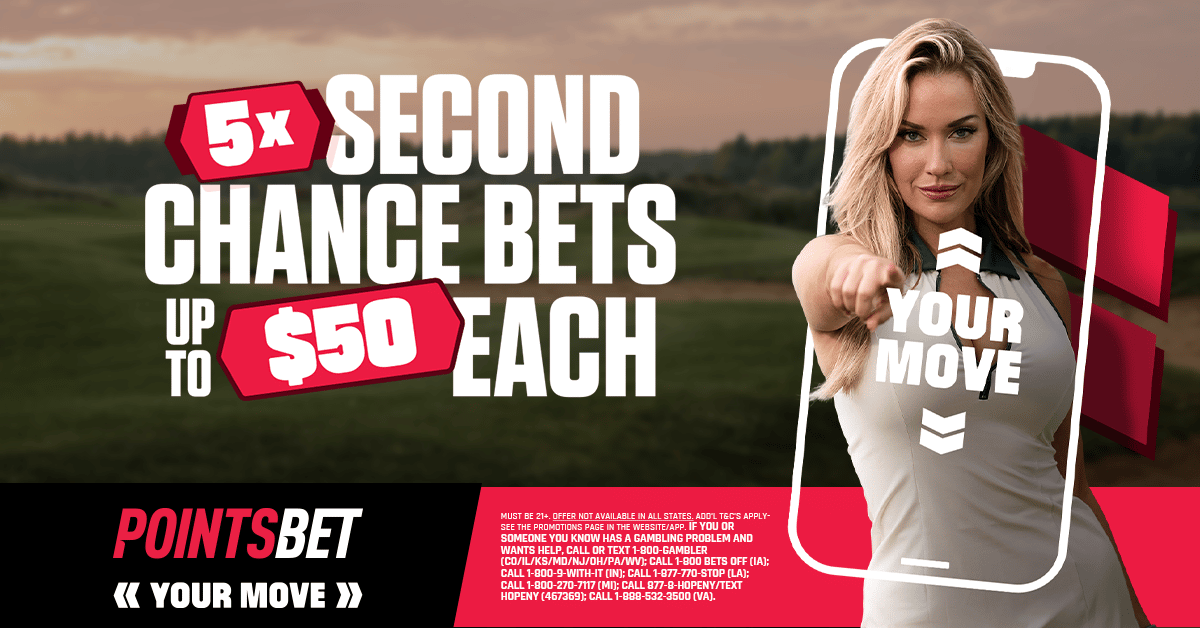 Colby Jones – 6'6 Xavier Guard (Junior)
Xavier had to switch up their style of play when Zach Freemantle went down, and Colby Jones stepped right in at the power forward position. Jones has thrived as a small ball power forward for Sean Miller, averaging 15.0 points, and is good at getting the ball downhill against other teams' bigs.
Projection: 2nd Round Pick
Baylor Scheierman – 6'7 Creighton Guard (Senior)
The transfer from South Dakota State has been the perfect fit in his only year in Omaha. Greg McDermott has found even more ways to get Baylor Scheierman the ball coming off screens or in space to make shots. Scheireman remains the best sharpshooter left in the tournament.
Projection: 2nd Round Pick
Isaiah Wong – 6'4 Miami Guard (Junior)
Isaiah Wong has put together another solid season and start to March for Jim Larranaga. Wong is explosive in the open court, especially in transition off live ball turnovers. In addition, he has done an excellent job improving his perimeter shooting, where he's shooting 39% from three this season.
Projection: 2nd Round Pick
Tonight's player of the game?

Isaiah Wong. Stepped up and showed out 💪🙌@zaywong21 pic.twitter.com/6G0SsBerbF

— Canes Men's Basketball (@CanesHoops) March 20, 2023
Dillon Mitchell – 6'8 Texas Forward (Freshman)
The talented young Freshman in Austin often goes under the radar because of all the talent surrounding him on that roster. Dillon Mitchell is a freak athlete and has shown flashes of what he will become throughout this season. Another year in Austin under Rodney Terry should propel him into the first round in the following year.
Projection: Undrafted
Julian Phillips – 6'8 Tennessee Forward (Freshman)
Another talented young freshman who has fit in nicely with an already talented veteran roster for Rick Barnes. Julian Phillips has shown flashes of why he will be a nice prospect down the road. With the roster turnover coming for the Vols, Phillips should see an increased role next year.
Projection: Undrafted
Matt Bradley – 6'4 San Diego State Guard (Senior)
Matt Bradley has been Mr. Consistency for Brian Dutcher and the San Diego State Aztecs. The fifth-year senior is playing his best ball heading into the second weekend. The lefty most likely isn't going to get drafted, but he will land on a Summer League roster because of his toughness and winning pedigree.
Projection: Undrafted
San Diego State is so great at boxing out and attacking in transition.

Matt Bradley here with the tough finish pic.twitter.com/e9yQdg1rJu

— Aram Cannuscio (@AC__Hoops) March 18, 2023
Tosan Evbuomwan – 6'8 Princeton Forward (Senior)
The Princeton Cinderella run has come out of nowhere with upsets over Arizona and Missouri. Tosan Evbuomwan is one of the primary reasons, with his ability to match up with the bigger Power Five frontcourts. It will be interesting to see if the English prospect explores the Transfer Portal in the offseason in hopes of playing at the Power Five next season.
Projection: Undrafted
Alijah Martin – 6'2 Florida Atlantic Guard (Sophomore)
Alijah Martin has compiled another solid season for Dusty May and the Owls. Martin and Davis's backcourt punch has led the Owls to the second weekend and an impressive 33-3 record. Martin is a physical guard who averages 5.0 rebounds per game and could become an NBA guy in another year.
Projection: Undrafted
AJ Hoggard – 6'4 Michigan State Guard (Junior)
The "do it all" guard for Tom Izzo is as tough as they come. AJ Hoggard has had a great year and perfectly fits the Spartans' culture and identity. He's not the best NBA prospect, but he will get a look at a Summer League or G-League spot in another year because of his ability to make winning plays.
Projection: Undrafted
RELATED CONTENT