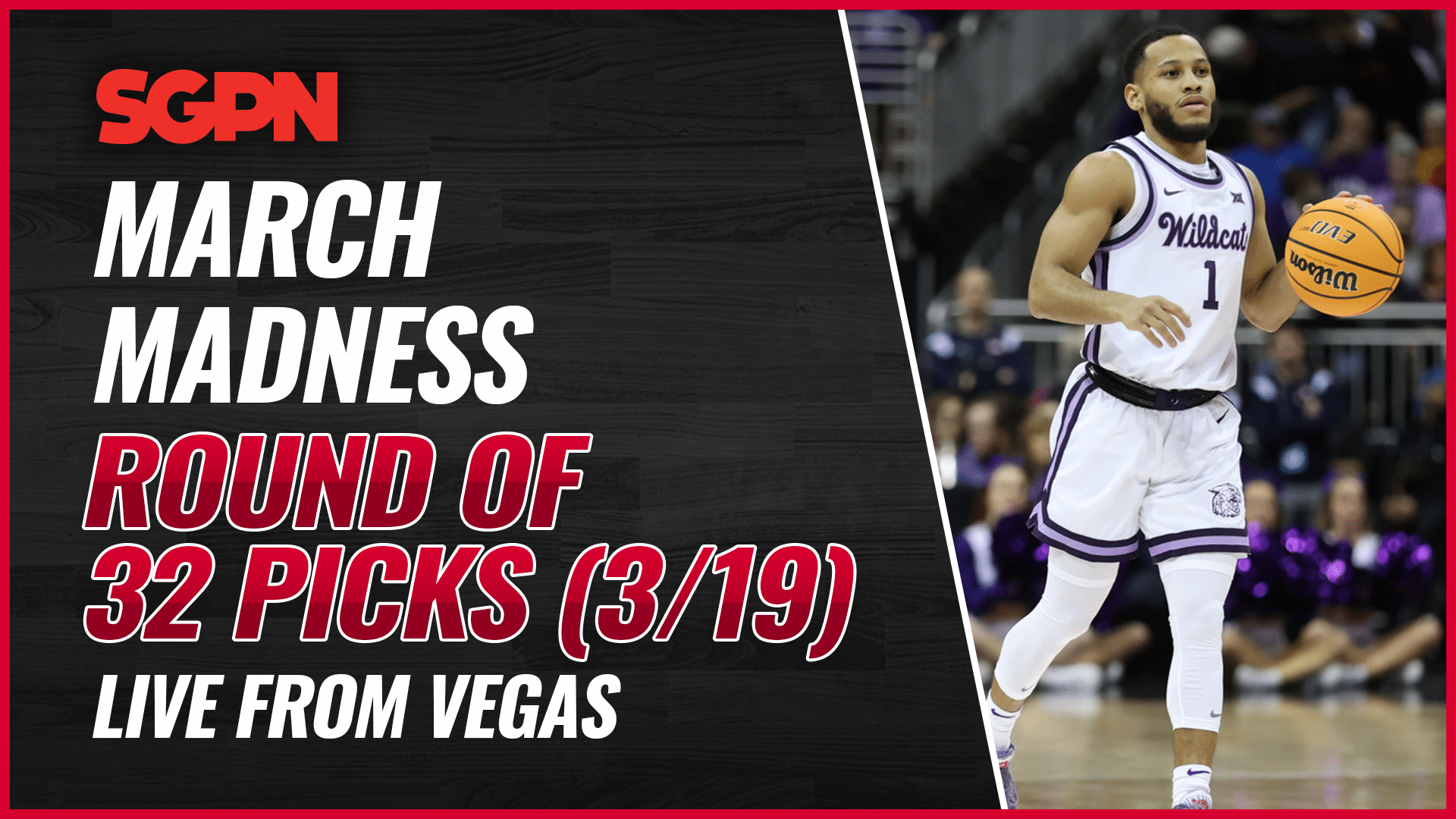 College Basketball Predictions 3-18-23
The guys (@GamblingPodcast) recap the second day of March Madness including bad customer service, special friends + FDU takes down Purdue. Then they give out all their college basketball picks in this college basketball predictions 3-19-23 podcast. They're joined by Colby Dant (@TheColbyD), Moneyline Mac(@Moneyline_Mac) and Noah B (@Seventy7NB) from The College Basketball Experience
Podcast Video
Day 2 of the Round of 64 certainly did not disappoint! Upsets, thrilling games, and other classic March Madness moments. One rather non-classic moment is Purdue becoming the second 1 seed to lose in the round of 64. This heavily supports the idea of fading the Big 10 in the tournament, although the rest of the conference is doing fairly well. At the time of the show, the first half under bet for each game is 18-16-2.
Michigan State/Marquette: Marquette -3
Both of these teams continue to prove they are legit despite doubters. Marquette seemed a little to excited though to win their first round game and opposing legendary coach Tom Izzo could capitalize on this. Michigan State also has the better defense of the two which fares better in the tournament.
Pitt/Xavier: Xavier -5
Xavier showed their experience well late in their first round game, but Pitt has gotten real hot. The question will be whether or not they can overcome the defense of Xavier.
St. Mary's/UConn: UConn -3.5
UConn looked strong in the first round and poised to make a run especially when they seem to have a home crowd when their region is playing in Albany. St. Mary's wasn't extremely impressive in their game. This small line is peculiar, but it is important to remember it is March, where anything can happen.
Creighton/Baylor: Baylor -1
This line is tight and could be underrating Baylor, who looked solid despite letting UCSB hang around a little bit. Creighton though should've won by more and seems to have the issue of pulling away, something Baylor can build off of.
Kentucky/Kansas State: Kansas State -1
Kentucky is very athletic which Providence couldn't handle. Their athleticism can certainly help them against Kansas State, but State probably has the best player on the floor which always helps in March. Kansas State could also surprisingly have the coaching advantage in this one.
March Madness Picks 3-19-23
Kramer Lock: Marquette -3
Kramer Dog: Creighton ML
Sean Lock: UConn -3.5
Sean Dog: Michigan State ML
Colby Lock: Pitt +5
Colby Dog: TCU ML
Mack Lock: Xavier
Mack Dog: TCU ML
Noah Lock: Creighton +1
Noah Dog: Michigan State ML
Podcast Transcription