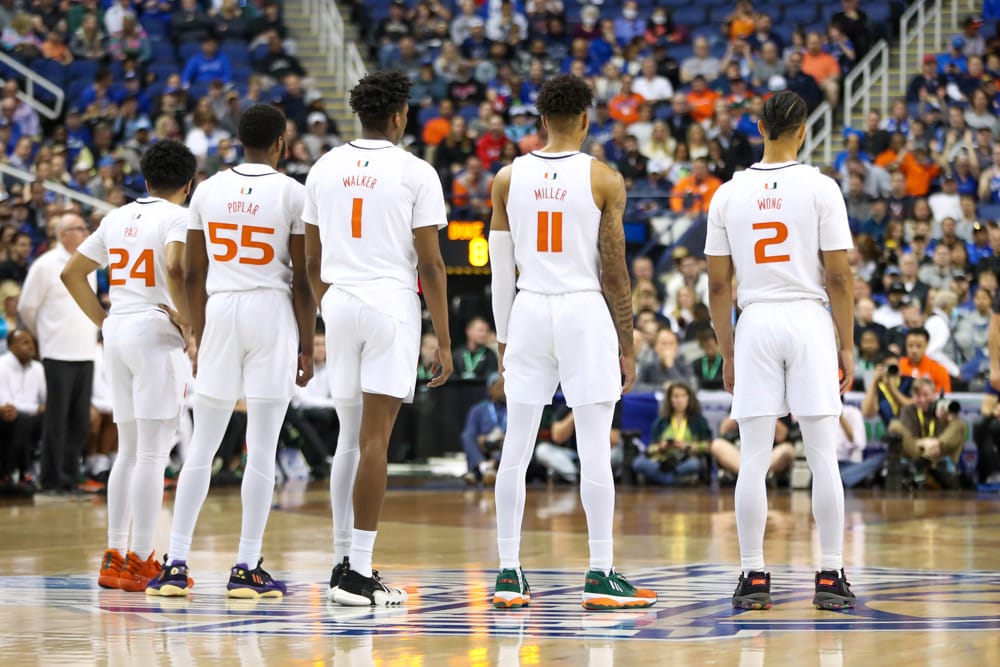 The initial Thursday-Friday of March Madness may be the best two-day stretch of the year. Wire-to-wire action where the drama never fails, and we get our first look at that year's Cinderellas.
Below, we will take a look at Friday's slate and give an official pick which will either be a side or a total. If you are into the nerdy stuff, X's and O's, and the narratives, you will enjoy the read. If you are just looking for my thoughts on a pick, feel free to skip to the bottom. Let's dive into my March Madness Best Bets for Friday.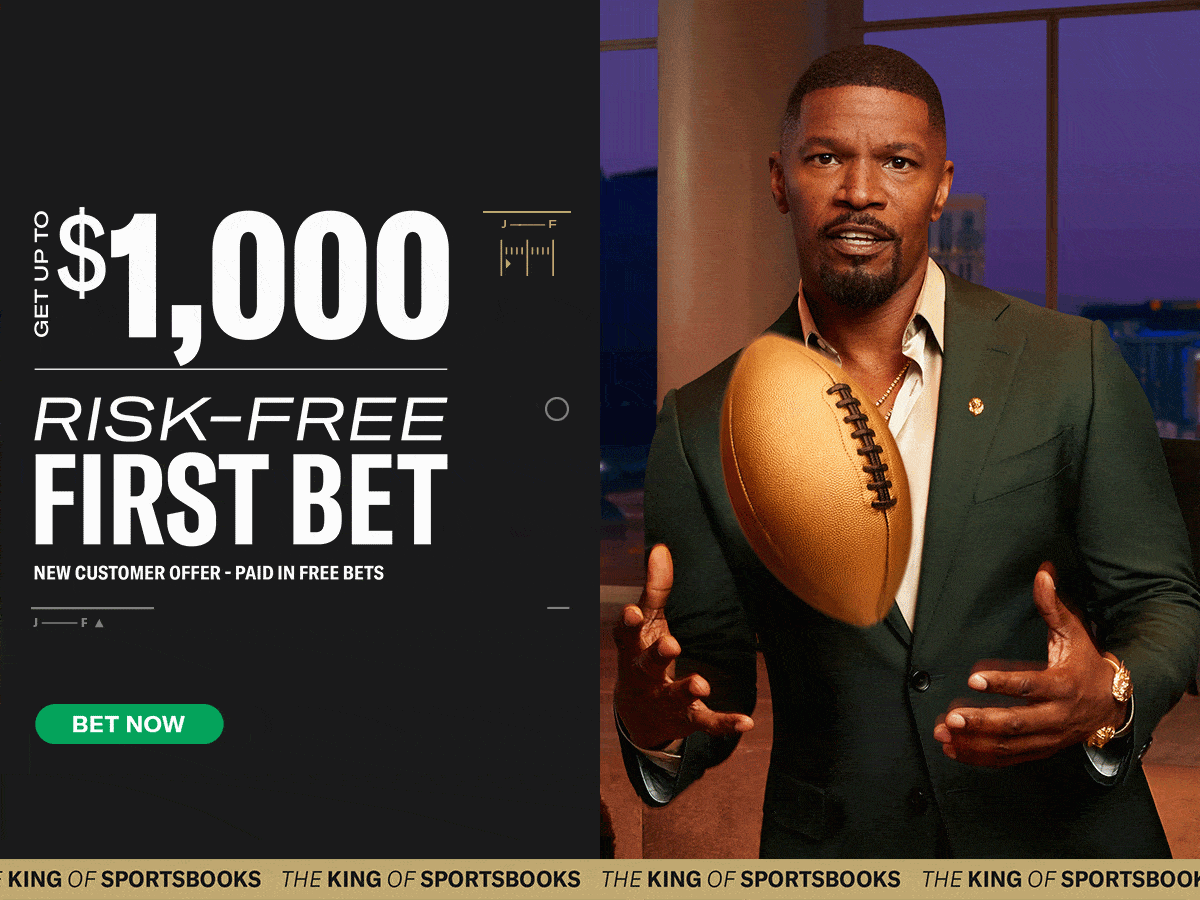 March Madness 2023 Best Bets for Round One: Friday, March 17
10. USC (22-10) vs. 7. Michigan State (19-12)
East Region – First Round – March 17, 12:15 pm EST CBS
Line: Michigan State -2
O/U: 137.5
This is an intriguing but boring 7-10 matchup, in my opinion. I assume this one will come down to the wire but could see it as a bit of a rock fight over the first 30-plus minutes. Michigan State will look to put USC into the pick-and-roll, but USC has done a decent job defending that this year.
USC will try to get the ball in the hands of Drew Peterson and iso him to death. Peterson is a big guard who operates well in the range and can knock it down from outside if he needs to. Although they will be smaller than Peterson, MSU has some guards that can defend him.
My Pick: UNDER 137.5
14. Kennesaw State (24-8) vs. 3. Xavier (25-9)
Midwest Region – First Round – March 17, 12:40 pm EST truTV
Line: Xavier -12.5
O/U: 154.5
Xavier was one Zach Freemantle shot away from possibly winning the Big East regular season and Big East Tournament. Sean Miller and Co. fought all the way to the final, where they were fairly embarrassed by Marquette at MSG. They wrote the ship well without their best big man and are still alive for an extremely successful March. Kennesaw fought through a very competitive ASUN season to make it to their first ever NCAA Tournament.
Schematically, Xavier should have no problem getting up and down the court fast and scoring the basketball. Kennesaw will play fast and take a lot of threes. That is what they have done all season, and that is truly their only path to success here. I see this game being played up-tempo and have a lot of opportunities to score.
My Pick: OVER 154.5
14. UC Santa Barbara (27-7) vs. 3. Baylor (22-10)
South Region – First Round – March 17, 1:30 pm EST TNT
Line: Baylor -10.5
O/U: 143
The pre-season Big West favorite fought through some injuries and some late-season struggles but put it together come tournament time to get by in a conference where truly five teams have the capability to win an NCAA Tournament game this year.
The Big West deserves more credit! You may remember UCSB as the trendy 12 seed from two years ago that lost to Creighton by a point in round one. Clearly, this is not the same roster, but they will have Josh Pierre-Louis, who played a key role on that team and will look to do the same here against Baylor. The Bears got here by way of the immaculate 2022-2023 Big 12, which may just be the top-to-bottom best conference I have ever seen in my lifetime.
Wheels up for Denver 🛫#SicEm | #CultureofJOY pic.twitter.com/iP6TCtAKCH

— Baylor Men's Basketball (@BaylorMBB) March 15, 2023
Baylor is surely in the conversation for "Best Guard Trios" in the Nation. 19-year-old freshman Keyonte George should be a lottery pick in the upcoming NBA Draft, while Adam Flagler and LJ Cryer should have NBA career's themselves. With that being said, UCSB does not have the horses to slow down all of these Baylor guards and does not have the pieces to exploit Baylor's weaknesses down low.
My Pick: BAYLOR -10.5
12. VCU (27-7) vs. 5. St Mary's (22-10)
West Region – First Round – March 17, 2:00 pm EST TBS
Line: SMC -4
O/U: 123
Super fun matchup here, even though the total is so low. What quite possibly is the best St. Mary's squad Randy Bennett has ever coached got a bit of a tough draw with the A-10 champs. VCU was a bit of a question mark heading into this season, with the Atlantic 10 looking stronger than ever. Almost every squad in that conference was disappointing, but the Rams proved to be the most consistent.
St. Mary's was given a gift with local freshman Aidan Mahaney. He proved himself to be one of the best freshmen in the entire country. Where VCU can make the upset is with their press. St. Mary's struggled against it many times this season, and the Rams have one of the better press defenses in the nation. We know that St. Mary's does not turn the ball over in the half-court, so this point of the game will be a huge X factor in determining who makes it out.
My Pick: VCU +4
15. Vermont (23-10) vs. 2. Marquette (28-6)
East Region – First Round – March 17, 2:45 pm EST CBS
Line: Marquette -10.5
O/U: 144.5
A lot of buzz around Vermont putting the Big East champs on upset alert, but I am not buying it. Vermont has controlled the America East for years now, but this was a bit more impressive this season. Bryant had by far the most talented roster in that conference, and UMass Lowell was the best team, in my opinion.
In classic Vermont fashion, they shot the lights out when it counted most and find themselves back in the NCAA Tournament. Marquette was so extremely solid from the time conference play started, only losing two games in the 2023 calendar year, and that was against two top-five seeds on their court.
Vermont will look to play an extremely slow-paced game and dictate the tempo in the half-court. Marquette will send traps and pressure like Vermont has not seen before, which is what leads me to believe the Golden Eagle's will soar.
My Pick: MARQUETTE -10.5
11. Pittsburgh (23-11) vs. 5. Iowa State (19-13)
Midwest Region – First Round – March 17, 3:10 pm EST truTV
Line: Iowa State -4
O/U: 131
Pittsburgh gets into the first round after a meeting with Mississippi State that came down to the final minute. Iowa State had an up-and-down season but a successful one in the country's best conference. Pittsburgh will pick and roll as much as anyone in the nation, which bodes well for Coach Otz and the Clones as they swarm the PnR as well as anyone in the country.
We back @Gbocoliseum ‼️ pic.twitter.com/fUhq7uMpsB

— Pitt Basketball (@Pitt_MBB) March 16, 2023
Pittsburgh will have to rely on the pick and pop in this matchup. Iowa State will let you shoot the ball. Luckily for Pitt, they shoot the ball well and have a clear path to success in this one. Iowa State has been a mess offensively all season, and that has gotten worse after losing guard Caleb Grill.
My Pick: PITT +4
11. NC State (23-10) vs. 6. Creighton (21-12)
South Region – First Round – March 17, 4:00 pm EST TNT
Line: Creighton -5
O/U: 148
A lot of noise came about when Clemson did not get in the dance, not necessarily over NC State, but the fact that they beat NC State three times. The Wolfpack had a fine season and have a nice shot to advance against a volatile Creighton team.
Speaking of Creighton's volatility, I love them at a macro level opposed to a game-by-game setting. They are a team who takes a load of threes and can get hot in an instant but look awful just as quickly. NC State's path to success here lives and dies on forward DJ Burns' shoulder.
Creighton head coach Greg McDermott will rarely double the post, which feeds into Burns' iso strength. I am banking on Creighton to make a run here and see them getting through in a very close matchup.
My Pick: NC STATE +5
13. Iona (27-7) vs. 4. UConn (25-8)
West Region – First Round – March 17, 4:30 pm EST TBS
Line: UConn -9
O/U: 141
I was a little less optimistic about this year's Iona team just cruising through the MAAC like that have under Pitino the last few years, but they proved to do it again. UConn was one basket away from a meeting with Xavier in the Big East final, a game they very well could have one.
The margins are very small, and if that result would have happened, the sentiment around UConn would be very different heading into the tournament. I am hearing a lot of hype around the Nelly Junior Joseph – Adama Sanogo matchup down low, but I see Sanogo absolutely dominating in that one.
UConn also has plenty of outside threats who can heat up as well. Pitino will use his massive guards to try and bully UConn into turnovers. This may feel like an old-school Big East fight at first, but I see UConn running away, led by Sonogo down low.
My Pick: UCONN -9
16. Fairleigh Dickinson (20-15) vs. 1. Purdue (29-5)
East Region – First Round – March 17, 6:50 pm EST TNT
Line: Purdue -23
O/U: 145
In short, no one on this FDU roster has a chance of stopping Zach Edey. If FDU Coach Tobin Anderson is smart (which he is as he started a dynasty at division II St Thomas Aquinas), he will attempt to stay in this game with Purdue in other ways. That may be with the guard play; exploiting Purdue's freshmen who have never really been in this spot will be the key. Expect Zach Edey to get all that he wants, but FDU is feisty on the edges. They know they are underdogs and will play very freely in this matchup.
📸 | Let's do it again ⏪#reigKNIGHTed | @MarchMadnessMBB pic.twitter.com/SRTBN9cDcQ

— FDU Men's Basketball (@FDUKnightsMBB) March 16, 2023
My Pick: FDU +23
11. Providence (21-11) vs. 6. Kentucky (21-11)
East Region – First Round – March 17, 7:10 pm EST CBS
Line: Kentucky -4
O/U: 144.5
Shot quality luck vs. talent that hasn't panned out. Extremely interesting but weird matchup here. Both of these teams looked awesome at times and horrible at others. Kentucky has the higher ceiling of the two with the combination of NBA talent plus Wooden Award winner Oscar Tshiebwe on the roster.
Providence is a team that does its best work at the rim and crashes the glass heavily. Unfortunately for them, that is one thing you just cannot do against Kentucky. Tshiebwe is one of the best rebounders in the country and looks like his "Wooden Award-winning self" when he is able to be isolated on the block.
Most teams will try and stretch him off the block, but Providence rarely plays this way. On the other end, Cooley will rarely double the post giving Tshiebwe another avenue to succeed. I can see Kentucky winning with flying colors and the public saying, "watch out for Kentucky; where have they been all year!?"
My Pick: KENTUCKY -4
12. Drake (27-7) vs. 5. Miami (25-7)
Midwest Region – First Round – March 17, 7:25 PM EST TBS
Line: Miami -2
O/U: 146.5
Don't get me wrong; I love Drake more than anyone. Roman Penn and Tucker DeVries are names that have made me money over the last few seasons, and I am thrilled to see them in the dance. Sadly enough, I am not too thrilled to see them match up with Miami.
The Hurricanes have an elite one-two guard punch in Nigel Pack and Isaiah Wong which is where I see them taking over. Miami forward Norchad Omier is questionable here, but I am expecting him to go. He should do very well against Drake's Darnell Brodie. I am very high on Miami's guard play to lead them to victory in this spot.
My Pick: MIAMI -2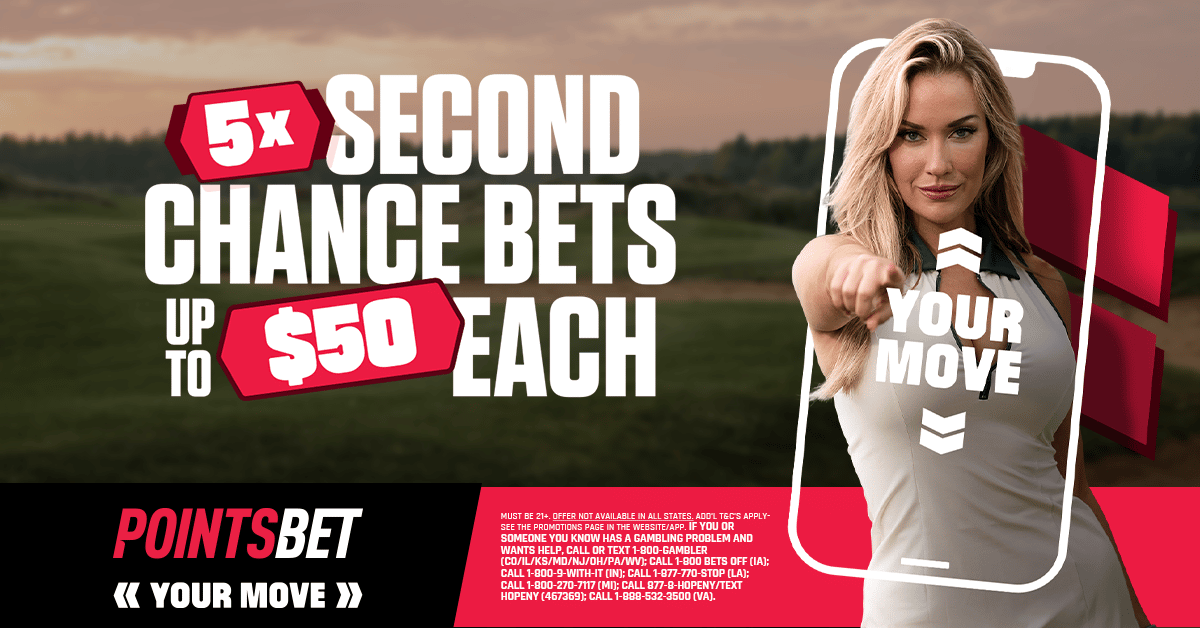 14. Grand Canyon (24-11) vs. 3. Gonzaga (28-5)
West Region – First Round – March 17, 7:35 pm EST truTV
Line: Gonzaga -15.5
O/U: 155.5
Gonzaga is going a little under the radar heading into the big dance, and they are heating up at the right time. Coming into the tournament after routing St. Mary's in the WCC Finals. They face off against the Grand Canyon Antelopes of the WAC who is led by Bryce Drew.
Although Gonzaga did not have their best season, their metrics rated out extremely well and were on the wrong side of a few "shot quality luck" results. Grand Canyon is coming off a WAC tournament where they shoe 45-93 from deep (truly absurd). That is their only hope for success against Gonzaga because they will get absolutely nothing inside. Sadly, that should regress, and Gonzaga should take care of business here.
My Pick: GONZAGA -15.5
9. FAU (31-3) vs. 8. Memphis (26-8)
East Region – First Round – March 17, 2:45 pm EST TNT
Line: Memphis -2
O/U: 153
Truly a bad draw year as we will only get to see 40 minutes from one of these teams. Dusty May and the 30-win Owls face off against Penny's Tigers after defeating 1-seed Houston in the AAC finals. I was extremely high on Houston this season after heading Kendric Davis from SMU.
Tiger fans who are already in Columbus, we'll be having open practice at Nationwide Arena at 2:45 today! pic.twitter.com/PBCfegLGNY

— Memphis Basketball (@Memphis_MBB) March 16, 2023
Davis is an electric factory and can go for 30 points on any given night. These two teams match up fairly well with each other, but Memphis has the sheer size and athletic advantage. They are one of the highest ceiling teams in the country, and would expect them to get through to round two.
My Pick: MEMPHIS -2
24. Montana State (25-9) vs. 3. Kansas State (25-9)
East Region – First Round – March 17, 9:40 pm EST CBS
Line: Kansas State -8.5
O/U: 139.5
Montana State is back in the NCAA tournament after going about things very under the radar in Big Sky play. Eastern Washington won damn near all their games and was in the top spot all year long. With a nice post-season run with some matchup luck, Jubrile Belo and Montana State have another chance to make some noise in march.
Jerome Tang did an amazing job in his first year as Kansas State's head coach. They assembled an awesome roster through the transfer portal and now find themselves as a three-seed in the big dance. Montana State is very methodical in the half-court and operates a lot in the post.
This style of play is not what Kansas State is used to, as they don't see much of this in the Big 12. I would not be too shocked to see the Bobcats come out of the gates early but would expect Kansas State's athleticism to take over and move the Wildcats on.
My Pick: KANSAS STATE -8.5
13. Kent State (28-6) vs. 4. Indiana (22-11)
Midwest Region – First Round – March 17, 9:55 pm EST TBS
Line: Indiana -4.5
O/U: 140.5
I am aware, and an advocate of Jalen Hood-Schifino's importance to this IU roster, but the best guard on this court may be Sincere Carry of Kent State. I see this game more as narrative play than anything else, as Kent State is one of the toughest teams in the nation and lives for these moments.
Their coach, Rob Senderoff, used to be an assistant at Indiana, so add that for more fuel to the fire. Indiana has struggled to defend guards after Xavier Johnson went down, so this can be a spot Carry can really show out. At the end of the day, Kent State will have to deal with Trayce Jackson-Davis, and his presence alone will make it tough on Kent State. I see this one being a battle, but do not see Jackson-Davis going out like this.
My Pick: KENT STATE +4.5
11. Arizona State (23-12) vs. 6. TCU (21-12)
West Region – First Round – March 17, 10:05 pm EST truTV
Line: TCU -6
O/U: 140
I raved about how dangerous ASU would be in my West region preview, and we saw a glimpse of that as they routed Nevada in the play-in game. Now they face TCU and have some momentum.
TCU has one of the best backcourts in the country in Mike Miles and Damian Baugh but will be without their big man Eddie Lampkin who recently "left the team." Arizona State has talented guards and has some size on the wings as well. Having no Eddie Lampkin to deal with makes me see a path where Arizona State wins this game outright.
My Pick: ASU +6
RELATED CONTENT