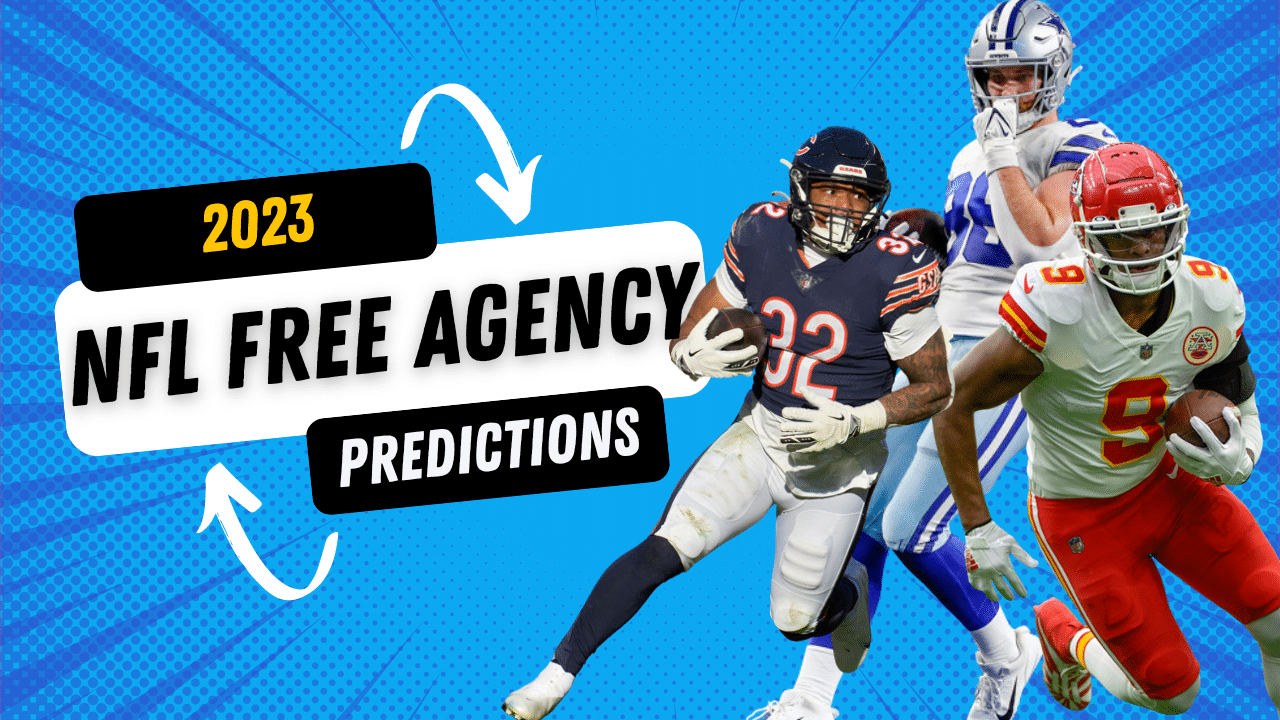 The NFL Free Agency is right around the corner. The biggest dominoes every offseason are always the quarterbacks. We had a ton of moves last off-season, and this off-season already looks to be on the same schedule. Derek Carr is on the Saints, and Aaron Rodgers is expected to leave Green Bay. We also have the Lamar Jackson situation and five potential first-round rookie quarterbacks.
This offseason, we could see a record number of quarterback changes. There are several potential first-round NFL quarterbacks and several notable free agents. These moves will have huge impacts on the dynasty market. There are a ton of top pass-catchers with big question marks at the QB position. This will affect the WR market in the dynasty just as much as the QB market. Several quarterbacks are at risk of losing value in free agency. Let's look at who is on the move and make some predictions.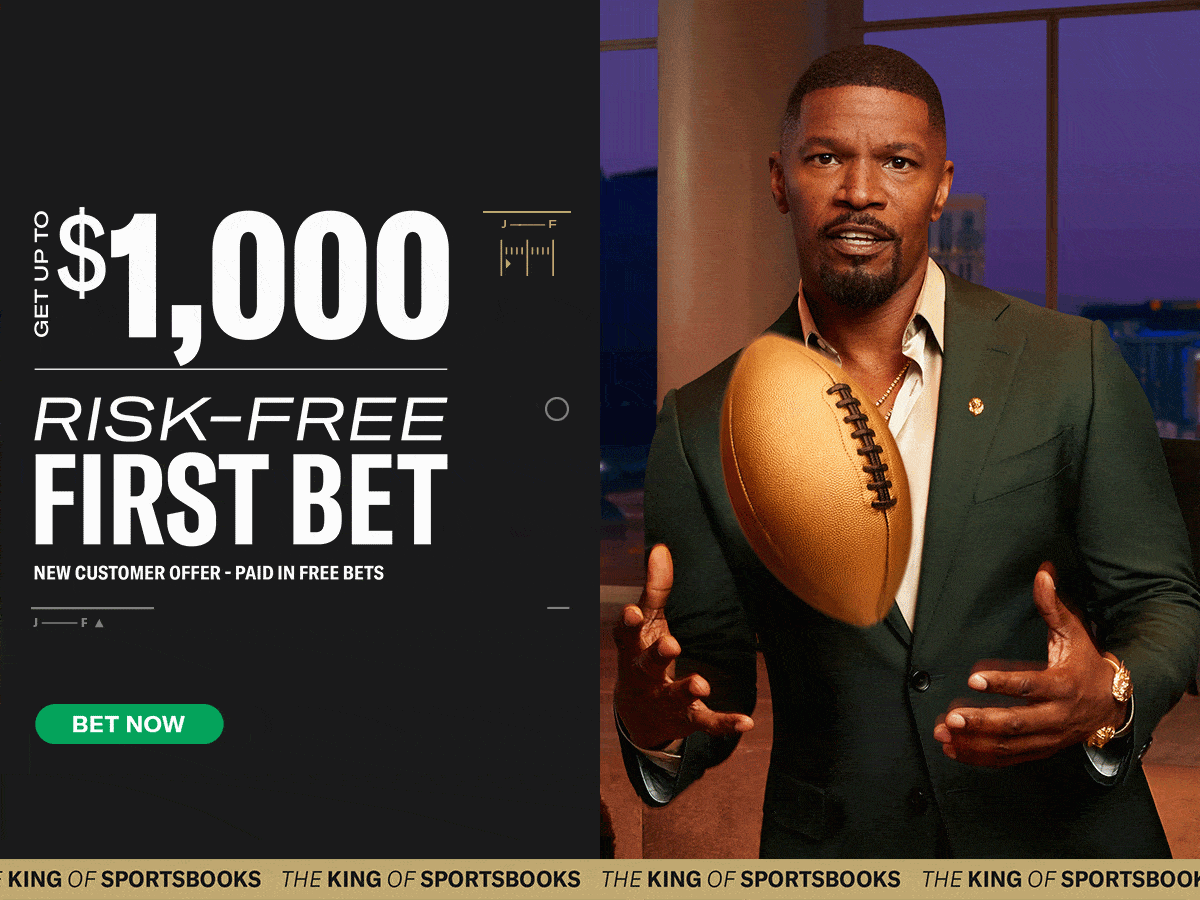 2023 NFL Free Agency: Top Free Agents Landing Spots, Updated Odds, and Predictions
Quarterbacks
Aaron Rodgers – Prediction: Trade to the New York Jets
Current Odds: Jets -125, Raiders -120, Titans +950
Aaron Rodgers is not a free agent, but he does seem to be on the way out of Green Bay. Rodgers has had his darkness retreat, and the team has been open about their willingness to move on. The team also has allowed Rodgers to meet with the New York Jets as part of the negotiation. A move to the Jets would be good for his dynasty value, but I don't think it really changes things. His age is a big factor, and he is a declining asset. Rodgers could put up borderline QB1 numbers this year, but his future is uncertain. This brings his trade value and dynasty stock down regardless of where he plays.
Lamar Jackson – Prediction: Jackson returns to Baltimore
Current Odds (if traded): Lions +250, Buccaneers +300, Colts +400, Jets +500, Patriots, +600, Titans +700, Dolphins +700, Raiders +800
Commanders +1000, Panthers +1200, 49ers + 1400
There is a lot of public outrage over Lamar's contract, and Daniel Jones has somehow been made the villain. Lamar Jackson has been offered much more money than Jones but has declined it. Baltimore chose to give Jackson a non-exclusive tag, which was smart by Baltimore.
First, this tag is $13 Million cheaper than the exclusive tag option. Second, if Lamar plays on the tag, the tag will increase by 20% next year. This saves them money in 2024 potentially. This also allows Lamar to negotiate a contract with another team and gives the Ravens the option to match. Option 1, Ravens can then match the contract and be done with the negotiations. Option 2, the Ravens can take two first-round picks for Lamar Jackson. If one of these 1st round picks was from Atlanta or Las Vegas, it might be more tempting to let Lamar walk.
This puts you in the range of getting a young QB or at least gives you a higher-value pick. A team like Washington, who picks at 16, would need to pay more than two firsts to get up in the range for a rookie quarterback. Giving up 2 for Lamar plus a contract could make a lot of sense for them. They have been searching for a franchise quarterback for a long time. I would say that the Falcons and Commanders are my most likely options in this scenario. But I do think he returns to Baltimore.
Jimmy Garoppolo – Prediction: Las Vegas Raiders
Next Team Odds: Raiders + 250, Jets + 325, Commanders + 400, Seahawks + 500, Panthers + 750, Texans +1500, The Field + 700
The Raiders are looking for a long-term option which makes me think they are looking hard at this rookie class. They are one of the teams favored to take a rookie in this draft. Some have said that all of these quarterbacks need to sit before playing. That has been consistent for Anthony Richardson or Will Levis. Those are also more likely candidates to be available at pick 7.
Jimmy Garopplo could end up being a great buy-low candidate, especially if he were to hold off the rookie for a full year. That will be baked into the cost, and in this offense, he could be a solid QB2 for you all season at a meager cost.
Carson Wentz – Prediction: Tampa Bay Buccaneers
Next Team Odds: Chiefs + 300, Buccaneers + 400, Raiders + 650, Bills + 700, XFL + 2000
Carson Wentz and his agent were here in Indianapolis at the combine, and he appears to want to play still. There are not many open positions, and with up to 5 quarterbacks with round 1 grades, there will be fewer soon. Carson could end up being a bridge for one of these younger players. He may have to accept a backup position with Buffalo or Jacksonville.
Both places have coaches that are familiar with him and are not a former team. Both places have established starters, and he would have to fall in line. He could go to Tampa Bay and play there. They are currently the favorites to land Hendon Hooker.
That would be ideal for Hooker to get healthy while Wentz starts the season. Wentz would be a sneaky fantasy option in this offense, and he is someone you can go get right now for dirt cheap. He could also end up in Arizona with Kyler. He is someone I am interested in for the right price. I think the cost will be little to nothing at this point. He has been a much better fantasy quarterback than a reality NFL quarterback over the past few seasons.
Other Free Agent QB Predictions:
Sam Darnold – Carolina Panthers
Baker Mayfield – Tampa Bay Buccaneers
Teddy Bridgewater – Miami Dolphins
Jameis Winston – Baltimore Ravens
Gardner Minshew – Arizona Cardinals
Mike White – Los Angeles Rams
Free Agent Running Backs
David Montgomery – Prediction: Bears
Next Team Odds – Not Available
David Montgomery was a big winner when franchise tags were handed out. Not only did he not get one, but the top backs in this free-agent class got them. Montgomery is arguably the best option on the board, and he could have a better market.
Miles Sanders – Prediction: Jacksonville Jaguars
Next Team Odds – Not Available
Miles Sanders reunites with Doug Pederson, to the dismay of Travis Etienne's managers. Every dynasty manager wants their RB to have the backfield to themselves. Unfortunately, that is not often a reality in today's NFL. The season is longer, and the running back position is at high risk for injury. Do not be surprised if the Jaguars add someone in free agency or in the draft.
Kareem Hunt – Prediction: Washington Commanders
Next Team Odds: Unavailable
Kareem Hunt was supposed to be traded last year, but that never happened. Now he is a 27-year-old free agent running back, coming off an abysmal season. Hunt's usage was down, and his overall performance was down. I don't see him getting a starting role, but I do think he can earn a role on a committee. I could see him down in Jacksonville with Doug Pederson as well. But I like him with Eric Bienemy in Washington. J.D. McKissic has had chronic neck issues, and the team could move on even if he doesn't retire. They seem to hate Antoni Gibson, who I think gets traded. Slide Hunt is right in there next to Robinson for Washington in 2023.
Rashaad Penny – Prediction: Resigns with Seattle
Next Team Odds: Unavailable
Rashaad Penny had no market last season, and he ended up back in Seattle. I think that will happen again. He is a year older and coming off a significant injury. The team and the coaching staff are familiar with him. There seems to be a good connection, and unless someone offers him good money, he is back in Seattle. He will not be the starter, but this will annoy Ken Walker's managers.
Penny will definitely have a role and take some work from Walker. Penny would be the handcuff then for Walker. The other option would be the Denver Broncos. He could be a cheap option to hold them over until Javonte Williams is fully healthy. This would be an exciting role, as Sean Payton has been known to use two running backs. He has also known for hyper-targeting the RB position.
Other RB Predictions:
Jamaal Williams – Detroit Lions
Leonard Fournette – Denver Broncos
D'Onta Foreman – Carolina Panthers
Raheem Mostert – Houston Texans
Jeff Wilson – Miami Dolphins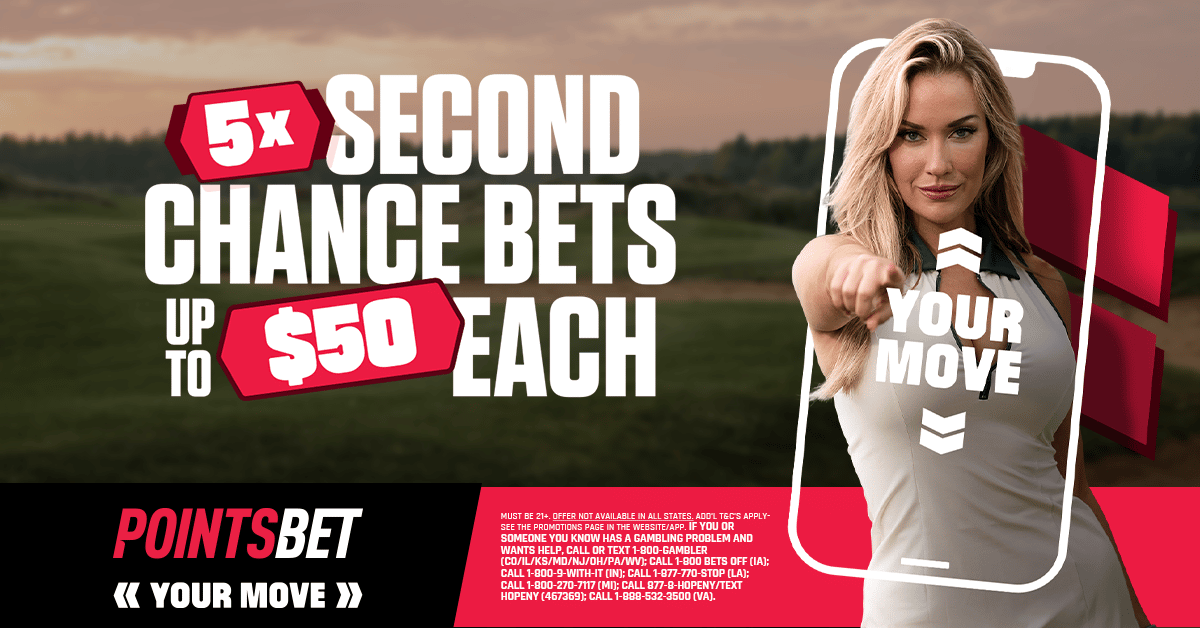 Free Agent Wide Receivers
Odell Beckham Jr. – Prediction: Kansas City Chiefs
Next Team Odds: Cowboys + 300, Bills + 400, Jets + 400, Chiefs + 500, Giants + 600, Patriots + 600, Saints + 900, Ravens + 1000, 49ers + 1200
Odell Beckham Jr. is coming off of his second torn ACL that caused him to miss all of 2022. Beckham recently held a workout, and 12 teams were there. Beckham is still 30 years old and could be the perfect piece to put some of these teams over the top. The Buffalo Bills and Dallas Cowboys have been long-time favorites to land Beckham. His hometown Saints and reunification with the Giants could be tempting. The Cowboys would be a great market for his brand, and Jerry Jones will roll out the red carpet. But, I think Beckham will want to play with a top-flight QB and go for another championship. That is why I put him on the Chiefs.
The Chiefs have Andy Reid and Patrick Mahomes. They just won a championship. This all has to be tempting. They have a need as well. Juju and MeCole Hardman are both free agents. The team needs a veteran presence to play alongside Skyy Moore and Kadarius Toney. Beckham comes with a bit of a personality, and Andy Reid has had no issues dealing with that.
The Chiefs don't generally have great WR1 numbers for fantasy, which I don't think would be great for his dynasty. But, let's be honest that there really isn't a spot that really increases his value.
Juju Smith-Schuster – Prediction: Kansas City Chiefs
Next Team Odds: Not Available
Juju going to the Eagles would be fun, huh? That doesn't seem like it is happening. But, Juju going back to the Chiefs seems pretty likely. The Chiefs have a very young receiving room and will likely add a veteran. Juju Smith-Schuster played a big role for them last year. They looked to him a lot in the biggest games of the year, and I think they will bring him back. If he leaves the team, I will put him in Atlanta. Atlanta has some money to spend, and they are in need of receivers in a bad way. Whoever the quarterback is, they need something outside of Drake London. Kyle Pitts would also benefit, as the team has struggled since losing Julio and Ridley.
Jakobi Meyers – Prediction: Buffalo Bills
Next Team Odds: Not Available
The New England Patriots don't pay free agents often, so we will see if they try to bring Meyers back. Meyers could benefit from a thin market. Any team that is looking for a lot of wide receivers will be checking in on his price. I think the Minnesota Vikings, who just lost Adam Thielen, also make a lot of sense. The Green Bay Packers will replace Randall Cobb, and the Baltimore Ravens will look to add weapons. I think Meyers will have several suitors, and I am putting him in Buffalo. Buffalo has missed a reliable slot option.
I like Khalil Shakir, but the team didn't show enough trust in him for me to believe. They need to win now, and they even tried to bring Cole Beasley out of retirement when Isaiah McKenzie got hurt. They had Jamison Crowder before that. Meyers offers the team a sure-handed reliable target to man the spot. If he were to sign with Buffalo, I would absolutely raise his stock in PPR settings.
D.J. Chark – Prediction: Carolina Panthers
Next Team Odds: Not Available
I thought about putting him with the Giants, but another Detroit wide-out to New York would cause a riot. I do like that option, but I like this one more. The Panthers just made a huge move to get their QB, and it cost them D.J. Moore. Let's give them another D.J. and another young receiving option for their QB.  I could see Jakobi Meyers as another good option, as the team will need to build this WR corpse from scratch.
Jameson Williams' arrival and a thin free-agent group make it unlikely that he will return to Detroit. I like this move for his dynasty stock and think he would be a top-30 dynasty WR option. I do think he will have multiple suitors. Teams that I like for DJ Chark's dynasty value would be the Giants, Panthers, Chargers, Vikings, and Texans.
MeCole Hardman – Prediction: San Francisco 49ers
Next Team Odds: Not Available
The San Francisco 49ers and Kyle Shanahan have always coveted a speed guy. We saw this with Taylor Gabriel and Marquise Goodwin. Danny Gray didn't fill this role last year, and Juwan Johnson ended up being that guy. Mecole Hardman has real speed and won't come at a premium cost. Hardman doesn't have a lot of dynasty value, and this move would not change much. I don't see a move that would do that.
Allen Lazard – Prediction: Baltimore Ravens
Next Team Odds: Not Available
The Ravens' offense will be changing, but they will still likely have Lamar Jackson. What does Lamar Jackson do best? He is good at running and throwing in the middle of the field. Lazard is the best run blocker in this class and plays the big slot role. Allen Lazard offers a specialized skillset with his blocking on top of his size. I think he will find a market, and a team like the Ravens would be a great fit. He would still be a spot starter for fantasy. This might even bring his value down. A return to Green Bay is not out of the cards. A cold-weather blocking receiver can't be underrated. The Buffalo Bills would be another interesting option.
Free Agent Tight Ends
Dalton Schultz – Prediction: Carolina Panthers
Next Team Odds: Not Available
Frank Reich had some success in Indianapolis with Eric Ebron and with Jack Doyle. The Panthers just made a huge move up to get their franchise QB. But they got rid of D.J. Moore in the process of doing so. They will need to find a way to build around their rookie quarterback. A reliable option at a tight end will be a great start. Either Hayden Hurst or Dalton Schultz would be the top options.
Hayden Hurst – Prediction: Houston Texans
Next Team Odds: Not Available
The Bengals may not be able to afford to keep him, but if they can, they will. He was great for them last year, and they do not want to break up this team's chemistry. But Hayden Hurst benefits from a thin market and could get more money elsewhere. I did talk about him going to the Panthers. I will put him in Houston with another rookie QB as my next choice. He offers a great safety blanket for either one of these rookie quarterbacks.
Mike Gesicki – Prediction: Dallas Cowboys
Next Team Odds: Not Available
The Dolphins' usage with Mike Gesicki was pretty odd last year. He had some big games and then really disappeared for a while. I don't think he will return to them, and I don't know what his market is going to look like. The Dallas Cowboys are likely to lose Dalton Schultz. Gesicki could go there and fill that role for them. Mike McCarthy plans to use the old Packers offense, and we know they looked for athletic tight ends.
RELATED CONTENT