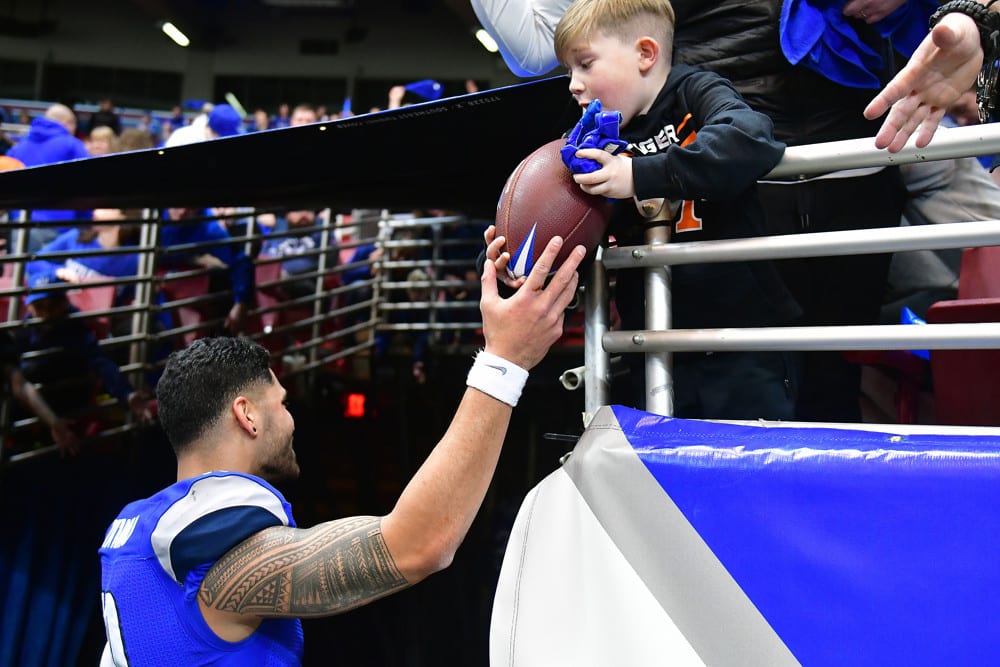 XFL Week Four Picks
The guys (@GamblingPodcast) talk XFL predictions in their XFL Week Four picks podcast. They talk about all their favorite XFL best bets as they're joined by Colby Dant (@TheColbyD) from The XFL Gambling Podcast.
Week 4 of the XFL season is here and the league is still running! Week 3 was great for the picks, Week 4 could be even better.
The games will all be on the weekend this week, with two on Saturday and two on Sunday. Unfortunately, the attention competition for the XFL is Selection Sunday for college basketball. Hopefully in the future, XFL is dominating the attention of the public. Odds are shifting heavily for who will win the XFL championship, but it is still anyone's league, except maybe the Guardians.
Houston/Orlando: Houston -9, Houston -365, Orlando +300, Game Total O/U: 37.5
The spread is certainly wide for the game, but it is important to remember that this is still a one score game for the XFL. Still, Orlando is abysmal and doesn't have much to show for besides for poor quarterback play from Paxton Lynch. Houston has the second-best odds to win the XFL championship but they have had somewhat of a cupcake schedule. Still though, Orlando is so bad that even if Houston is frauds they should still cover.
San Antonio/Seattle: Seattle -4.5, Seattle -205, San Antonio +175, Game Total O/U: 40.5
These two teams are both in the playoff mix even though it may be a product of division structure. Seattle seems to have snuck away with a win last week but has also played solid ball throughout the first 3 weeks. Ben Dinucci at quarterback though has made people skeptical of the capabilities of the Sea Dragons, as their odds to win the championship have grown to 10-1. The Brahmas though have an embarrassingly bad offense.
Arlington/St. Louis: St. Louis -4, St. Louis -175, Arlington +150, Game Total O/U: 36.5
St. Louis will be very lit in their home game as the fans have shown great support. Tailgate lots will be opening 8 hours before kickoff to feed the crowd. Arlington seems to be fraudulent as they have a bad offensive line and a quarterback who lets the ball rip a little too much.
D.C./Vegas: D.C. -6, D.C. -245, Vegas +205, Game Total O/U: 42
The Defenders are easily the best team in the league. Even though they are running a two-quarterback system, it seems to be working. When they last played, D.C. won in Vegas.
XFL Best Bets:
Kramer Lock: Seattle
Kramer Dog: St. Louis -4 and D.C. -6 parlay
Sean Lock: St. Louis -4
Sean Dog: San Antonio ML
Colby Lock: Sea Dragons
Colby Dog: Vipers ML
Podcast Transcription