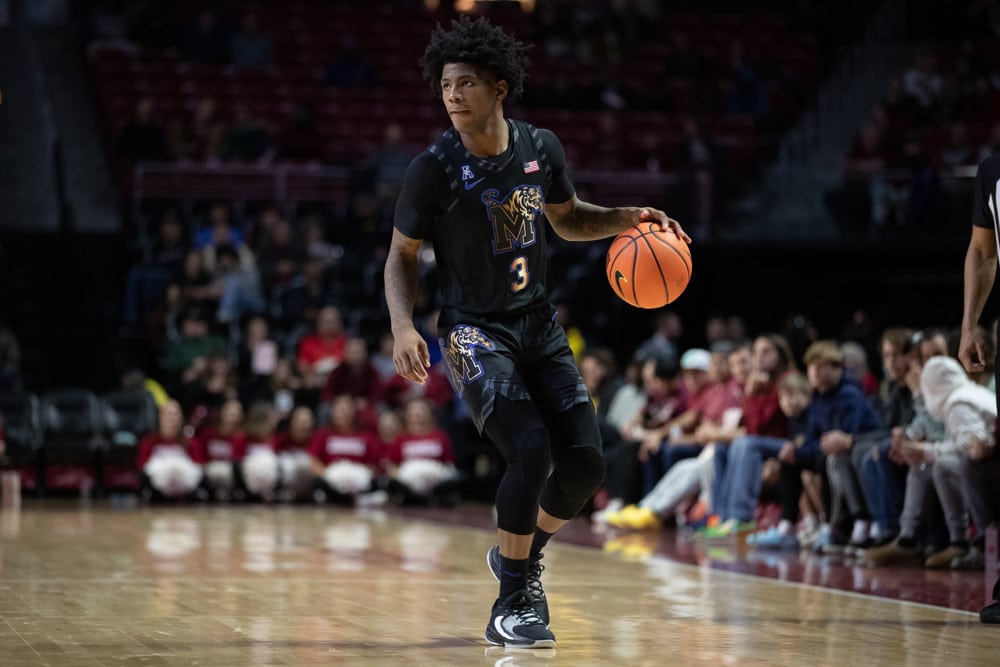 MAC, AAC Conference Tournament Previews
The guys (@GamblingPodcast) college basketball conference tournament picks podcasts are heating up with a MAC conference tournament preview and a AAC conference tournament preview.
This episode features the MAC and AAC.
MAC: Mid-American Conference Men's Basketball Tournament Predictions
The tournament is missing all Michigan schools but is still set up to be entertaining. Some teams that the guys are looking to have a chance to pull out a conference title are Ohio, Akron, and Kent State. Overall, it's a conference full of solid teams, and the winner could have a chance at making a run in the NCAA tournament.
Miami Ohio/Toledo: Toledo -12
This is setup to be a bloodbath for Miami Ohio. Toledo has a top-10 offense, a horrendous matchup for Miami Ohio's terrible defense. Toledo looks to start off with a round-one win in a dominant fashion.
Ohio/Ball State: Ohio -1
Ball State has cooled off later in the season and is currently dealing with many injuries on the roster. Ohio is currently playing some of the best ball out of all the teams in the tournament making them a threat. Ball State also doesn't defend the three-ball very well which could be the difference maker.
NIU/Kent State: Kent State -11
NIU beat Kent State at home by 10 back in January. This line could be set a little high, but they will go against Kent State in Cleveland, basically making it a home game for the Golden Flashes.
Buffalo/Akron: Akron -6
It's not a far trip for Akron giving the home advantage to the Zips. The guys are loving the Zips here and are looking for a big win.
AAC: American Athletic Conference Men's Basketball Tournament Predictions
Houston is a strong favorite in this conference as they are one of the favorites for the national title this year. It doesn't mean the conference is out of reach for other teams though. Temple is a good value play as they only have to win three games with a favorable match-up against Cincinnati and have beaten Houston already once this season. Memphis has a talented roster and the potential to take on the juggernaut Houston
East Carolina/South Florida: USF -2
Colby seems to be all over the ECU train, but they don't have a great track record vs USF this season and don't have a great offense. This match-up favors South Florida.
SMU/UCF: UCF -10
The tournament is being held in Texas making this a home game for SMU. SMU has been able to put some things together at the end of the season but will be going against a top-40 defense in UCF.
Tulsa/Wichita State: Wichita State -6
Tulsa is coming in on an 11-game losing streak and not exactly feeling good about their game coming into the tournament. They will be searching for something to be able to hang with Shockers in this one.
Temple/Cincinnati: Cincinnati -5
Temple has a solid team with a good free throw shooting percentage and decent defense. This will be a close game but if it's the year of the Kelce's like Kramer says then you might want to go with the Bearcats.
College Basketball Best Bets:
MAAC: Akron
Kramer: Akron -6
Sean: Ohio -1
Colby: Akron -6
AAC:
Kramer: South Florida -2
Sean: Wichita State -6
Colby: East Carolina +2
Dogs:
Kramer: Parlay: Toledo, Kent State, Wichita State, UCF 10 to 1
Sean: Temple ML
Colby: Temple ML
Podcast Transcription